How to Expeditiously Compress PDF Files Online Now
Whether you're working on an academic, business, personal or professional document, most definitely you'd want it to be in PDF form. The ease of using an online PDF tool is everything, something HiPDF promises no matter what you want to do in relation to PDF, such as to compress PDF, editing, splitting, converting, merging to protecting and unlocking PDF files, among others. Here we look at a unique way to compress PDF online fast right now wherever you're and much more.
HiPDF is not just the best online tool accessible anywhere to use to compress PDF file. An all-in-one online PDF management tool, HiPDF allows you to transform your PDF documents the way you want fast right on the web. You can convert PDFs to Excel, PPT, Image and Word and vice versa as well as reduce PDF file size, merge, split and edit PDFs, crop, unlock and protect PDF files. You don't need to download anything to do all these actions.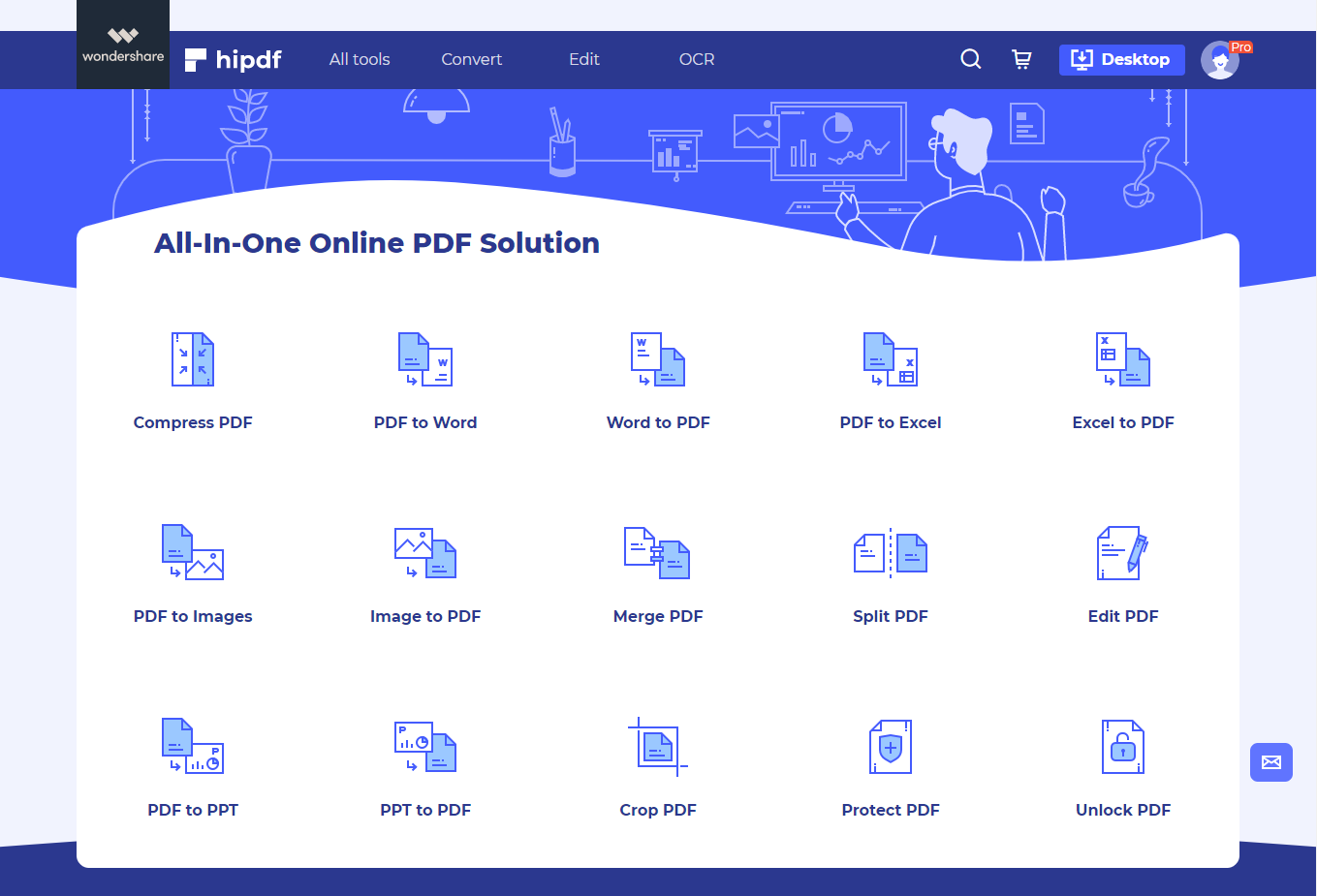 A highly useful functionality of HiPDF is helping you reduce PDF size online. To compress PDF on the web is really a no brainer.
Step 1: Access the Compression Tool on HiPDF
Go to HiPDF website to access the compress PDF online tool right away.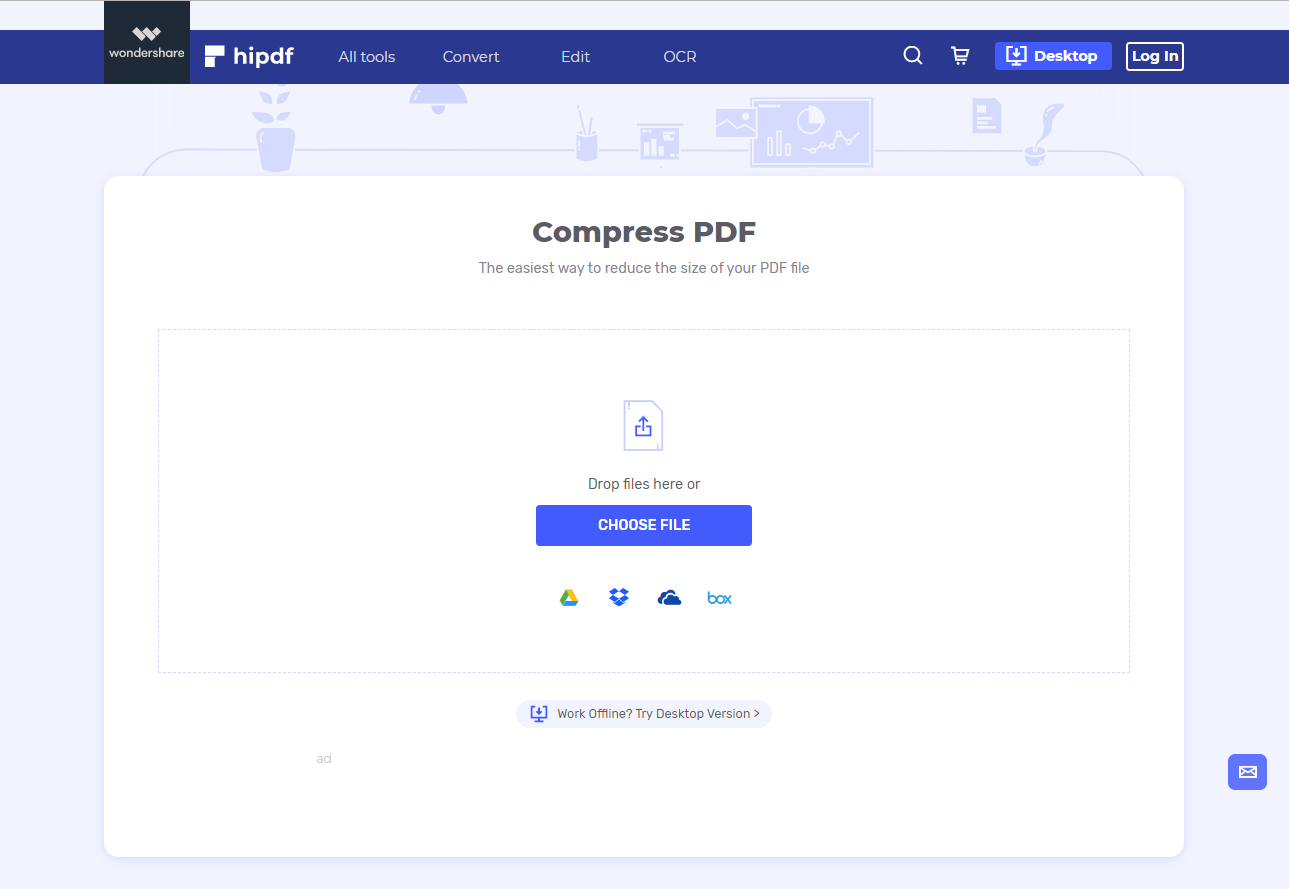 Step 2: Upload the PDF File To Be Compressed
To compress PDF file size click "Choose File" or drop the file easily until you see "Upload completed".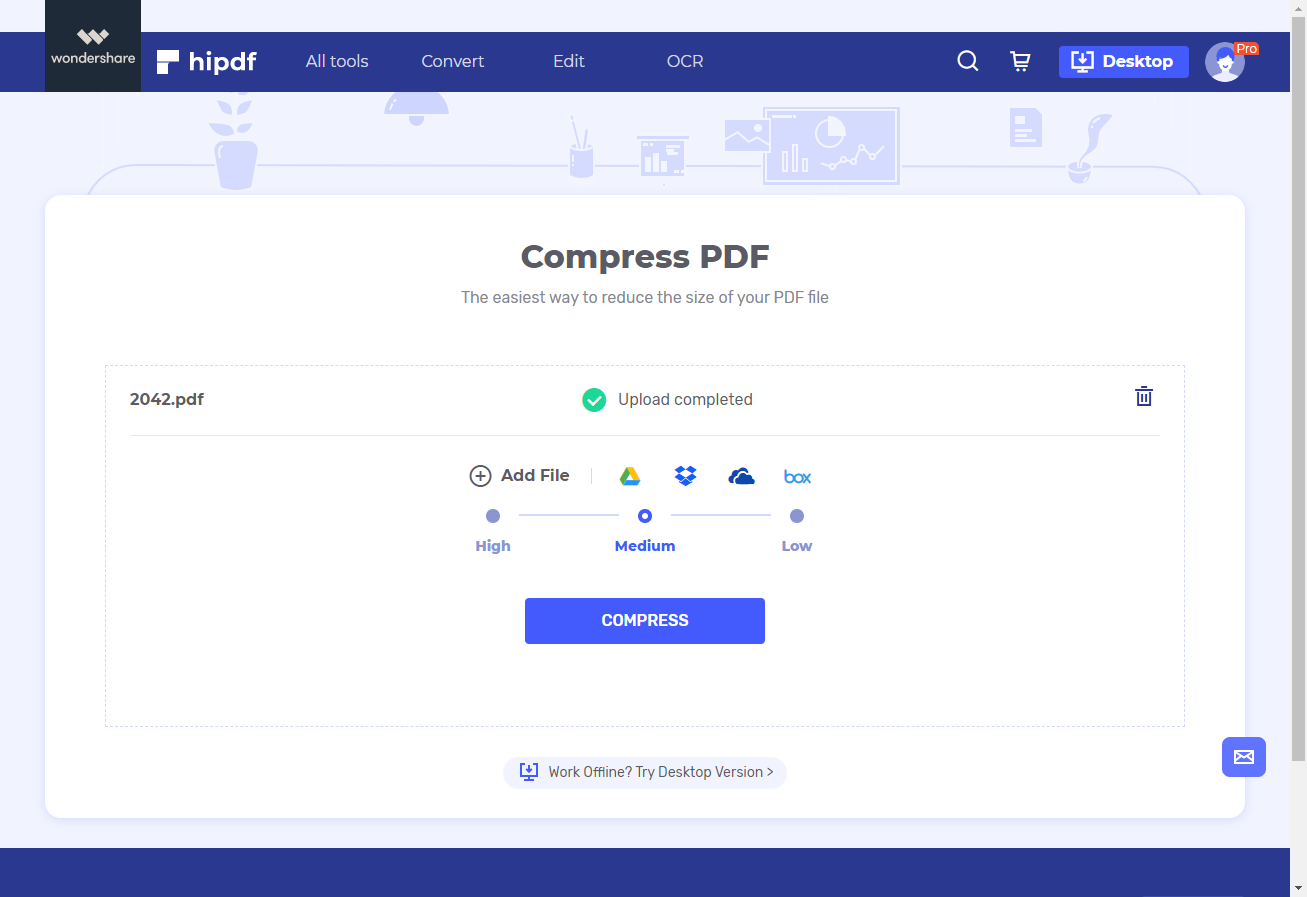 Step 3: Download the Output File
Once upload is complete "Compress" button will be active. Click it and the PDF optimizer tool will start compressing the PDF file you've chosen.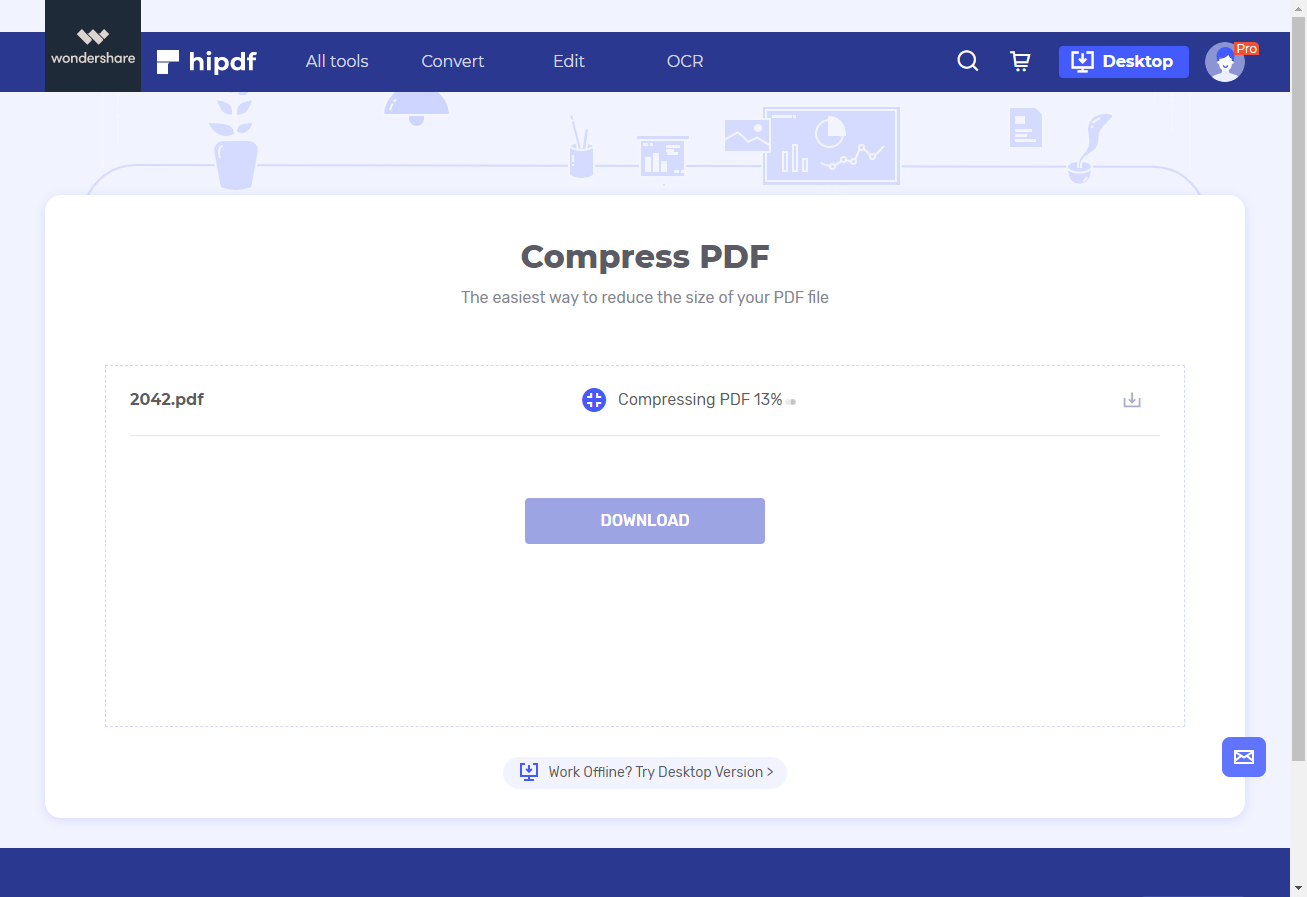 The process only takes a few seconds. Once complete go ahead and download the compressed file.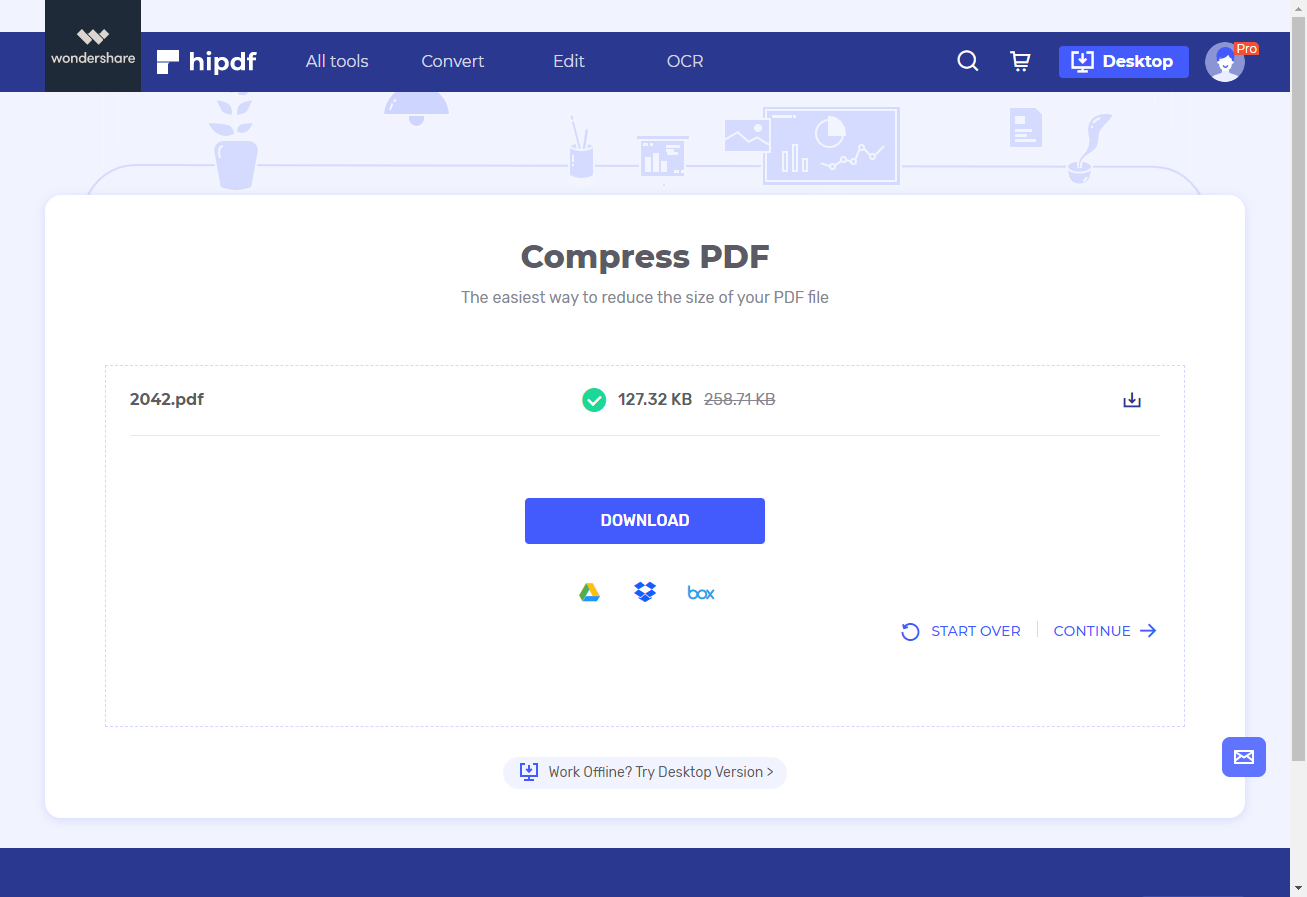 ---
Reduce PDF File Size on a Desktop and Offline
Now that you understand how to compress PDF file online with HiPDF you can always try it on the web. However, if you prefer an offline tool with more functionalities and features, advanced and standard tools that an online PDF solution such as HiPDF doesn't have, PDFelement is the perfect tool for the job.
PDFelement allows you to edit PDF documents in diverse ways, such as editing watermarks, pages, text, links and images, footers and headers and backgrounds, among others. You can also annotate PDF documents easily with PDFelement, something that HiPDF doesn't offer by illustrating your suggestions with highlights, sticky notes, stamps, drawing tools, text boxes to underline and strikeout tools. Of course, you can also compress PDF files with PDFelement without any problem.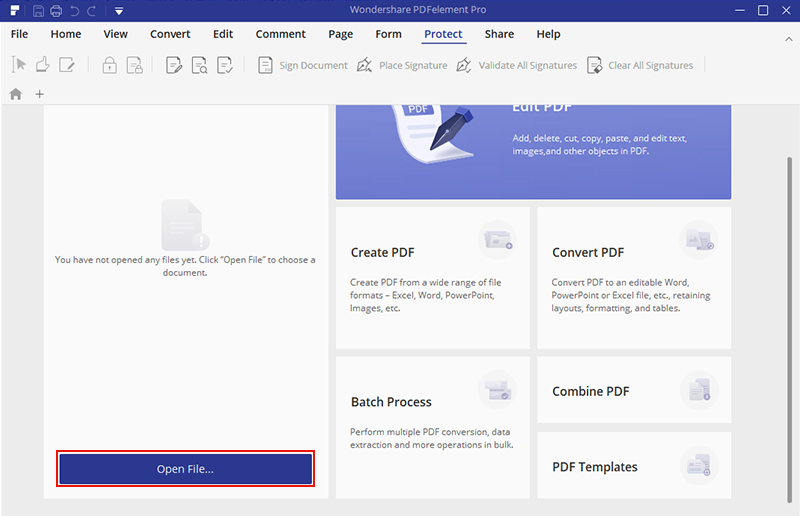 Here's how:
Step 1: Open the PDF File on Desktop
Do download PDFelement free if you haven't to start PDF documents compression. Once you've set it up on your computer, launch the program. Click "Open File" to access the PDF you want to reduce in size. You can also, still in PDFelement, go to "File" and click "Open" to access the PDF files to be compressed.
Step 2: Optimize the PDF File Directly
Compress the PDF file by going to "File" tab and clicking "Optimize" and choose the quality you want for the file once compressed, anything from Low, Medium to High. Then click "Optimize" button for the process to begin.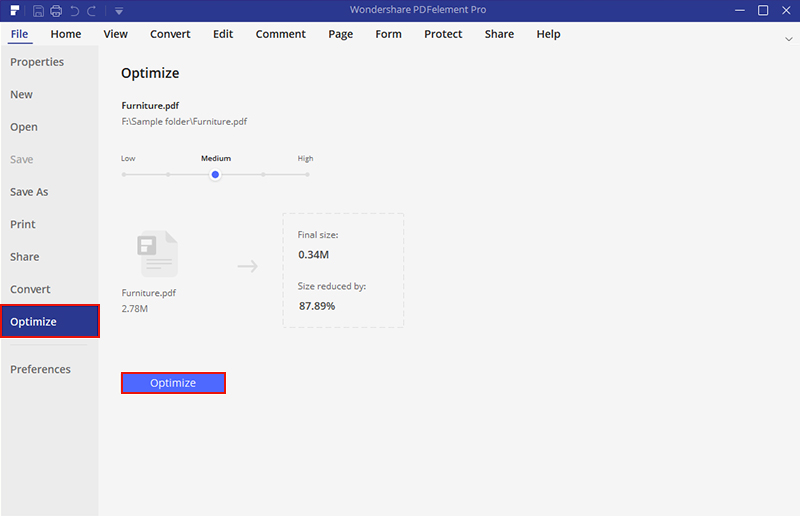 It only takes a few seconds and you'll have a compressed PDF that's no different from the original, only that it's smaller in size.
PDFelement also takes file conversion to a whole new level beyond what HiPDF can do. With the desktop PDF editing tool you can actually convert to PDF and from PDF to RTF, TXT, EPUB, Images, MS Office formats, HTML, among others.
You can also access advanced features such as creating fillable PDF forms and using OCR (optical character recognition) technology.