How to Convert BMP to PDF Online Directly
If you're looking for the best BMP to PDF converter online then you have come to the right place. Not only do change BMP to PDF, HiPDF can do other sorts of conversion like PDF file to image, HTML, Excel and other formats, and vice versa.
In this guide we will go over each and every step required to convert BMP to PDF online.
Converting BMP to PDF online
Step 1: Visit the website and find BMP to PDF converter
Before I explain the steps which are required to perform the conversion, the first thing I want you to do is to head over to our home page at www.hipad.com. Now click on Convert at the top bar. This will give you various different PDF conversion options.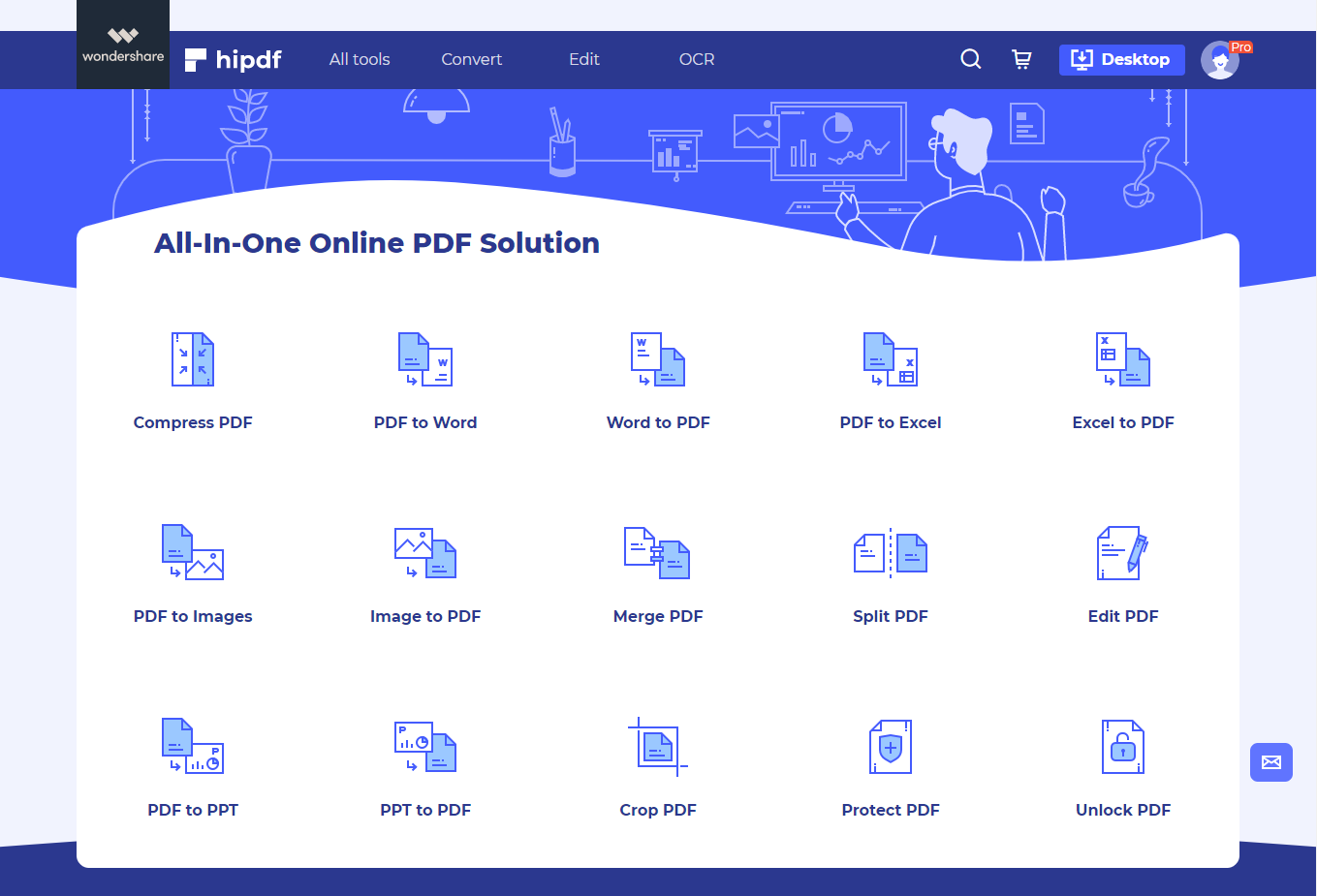 Scroll down this page and you will see a new section named as PDF Creator. Over here you can convert any file type to PDF. To proceed further select your file type which in this case is BMP. Click on BMP to PDF icon. A new page will open.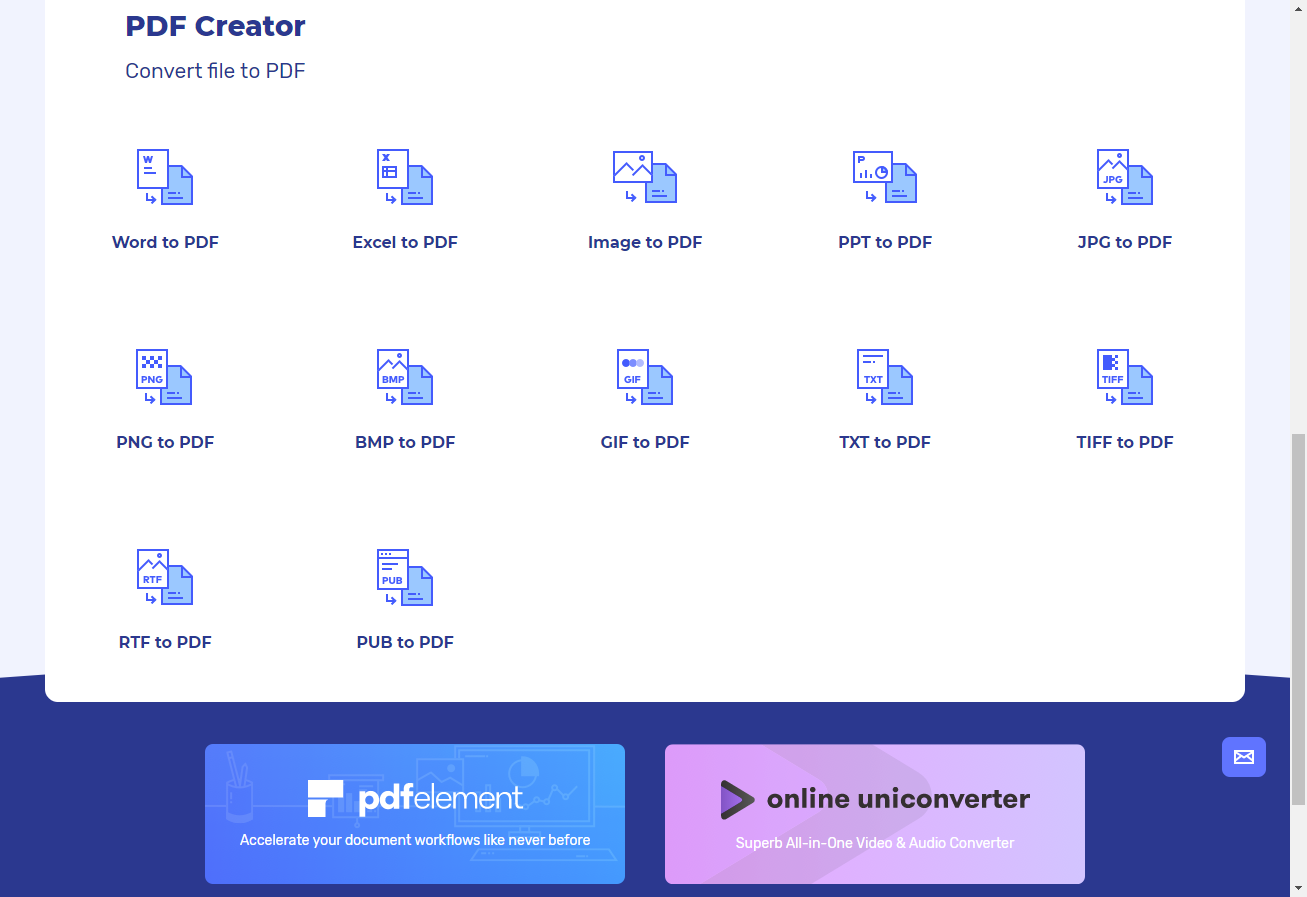 Step 2: Upload the BMP file
This is the best BMP to PDF convertor online and it's completely free to use. Click on the Choose File button and upload your file. Or you can even use one of the cloud's available like Google Cloud, but they all will require sign in to use this BMP to PDF convertor free tool.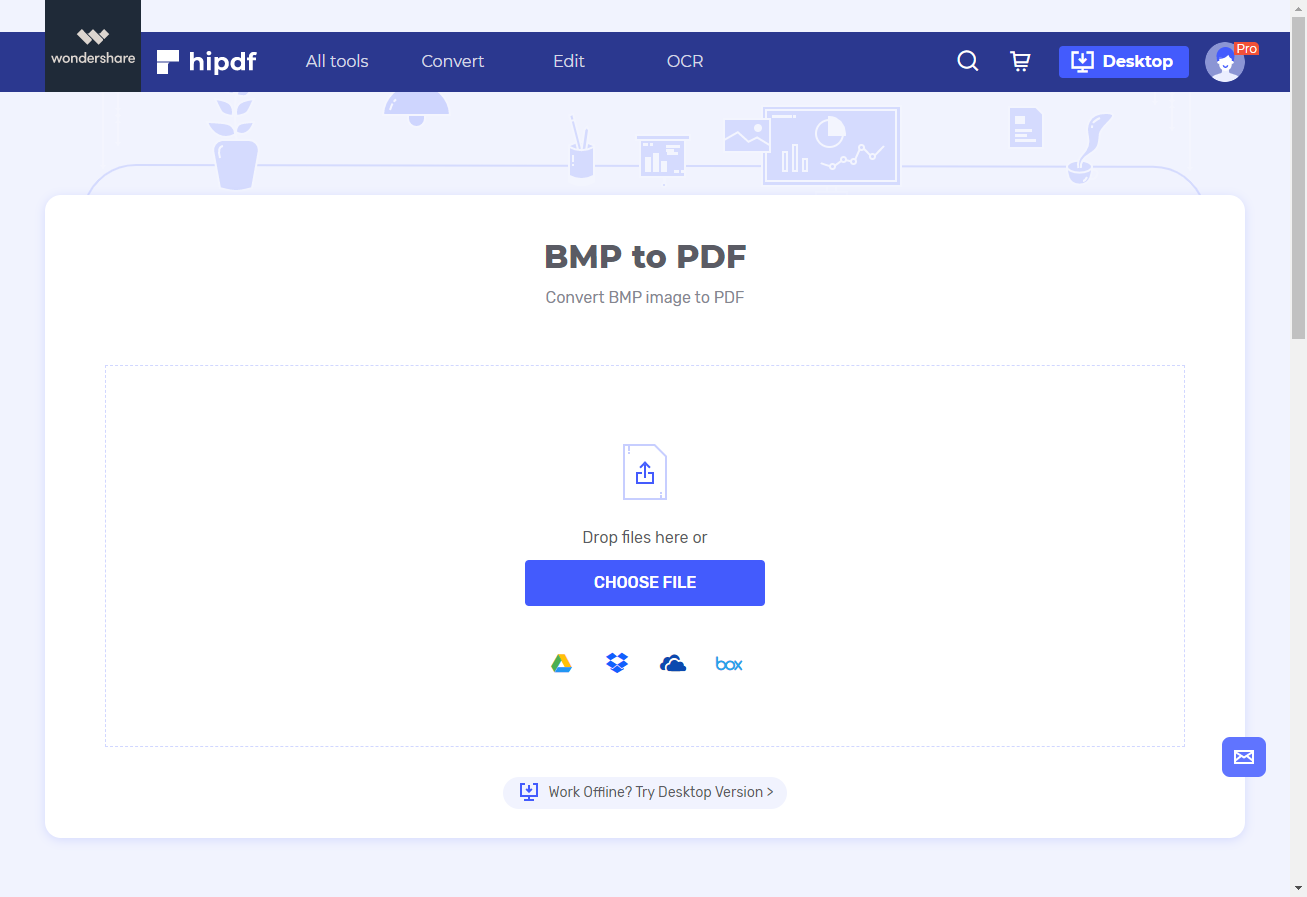 Step 3: Convert BMP to PDF and Download
Once your upload has finished, it will show your uploaded file on the screen. You can also add more files by clicking on the Add File button at the bottom left. Alternatively, you can once again use your cloud to upload more files.
Once you're ready to convert BMP to PDF just click on the Convert button.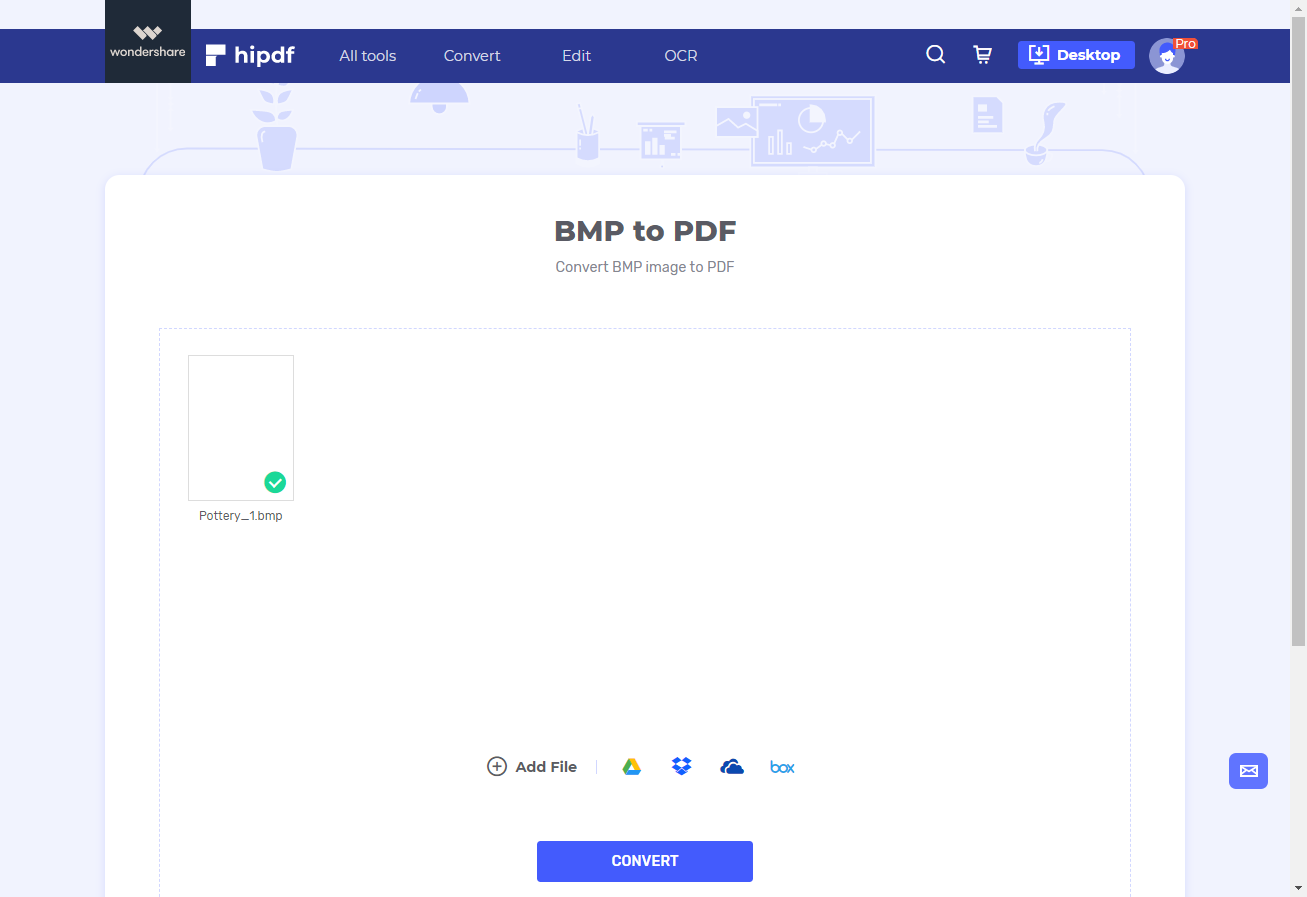 When conversion will complete it will offer you another page which will offer you to download your converted file. So simply click on the Download icon to fetch your file.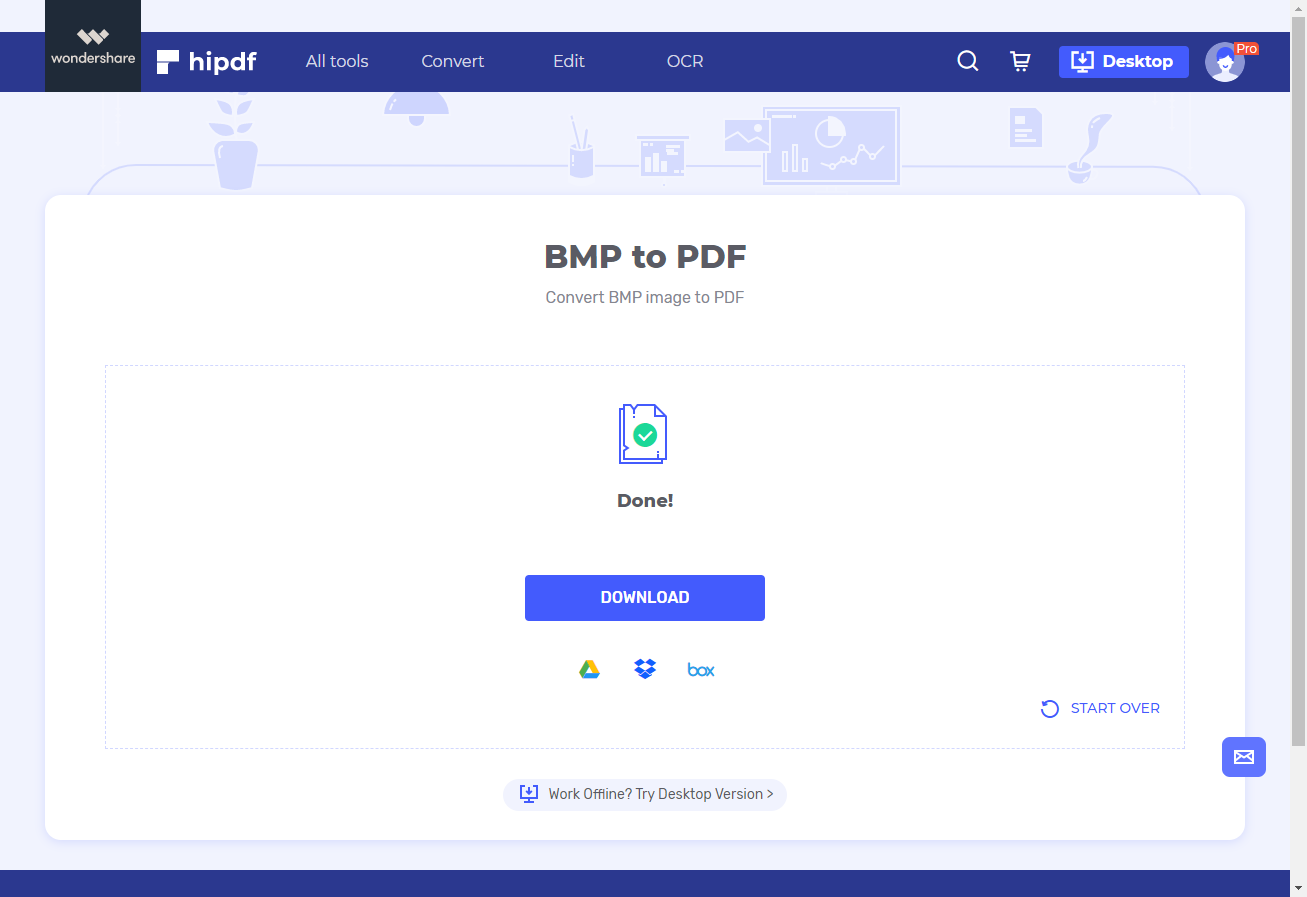 ---
Convert BMP to PDF on Desktop/Offline
We don't have access to the internet all the time. In such a scenario it's better to have an offline convertor and that's where PDFelement comes in. Head over to https://www.hipdf.com/desktop to get your offline convertor. It's also a great application in general for PDF editing.
Step 1: Open PDFelement and import PDF file
Open PDFelement on your machine and then click on the Open File button on the start page. A browser will open and use that to open your BMP file.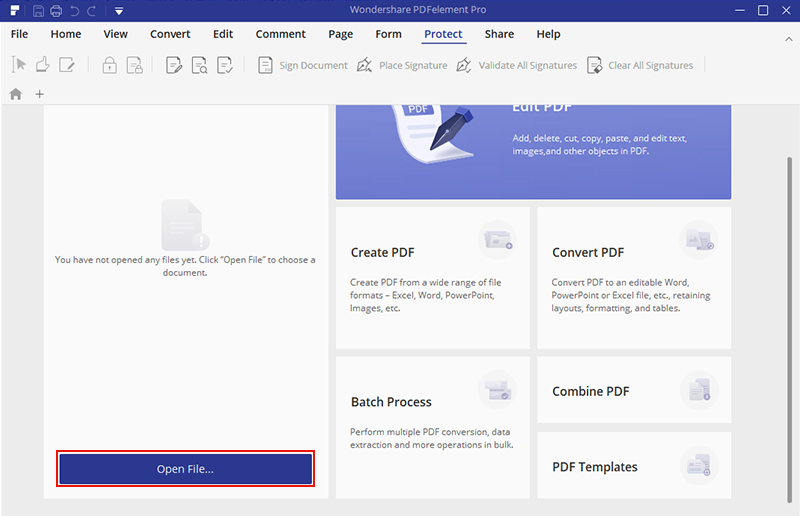 Step 2: Convert BMP to PDF
Once you open your file, you'll realise that it's already been converted to the PDF format just by opening it in our software.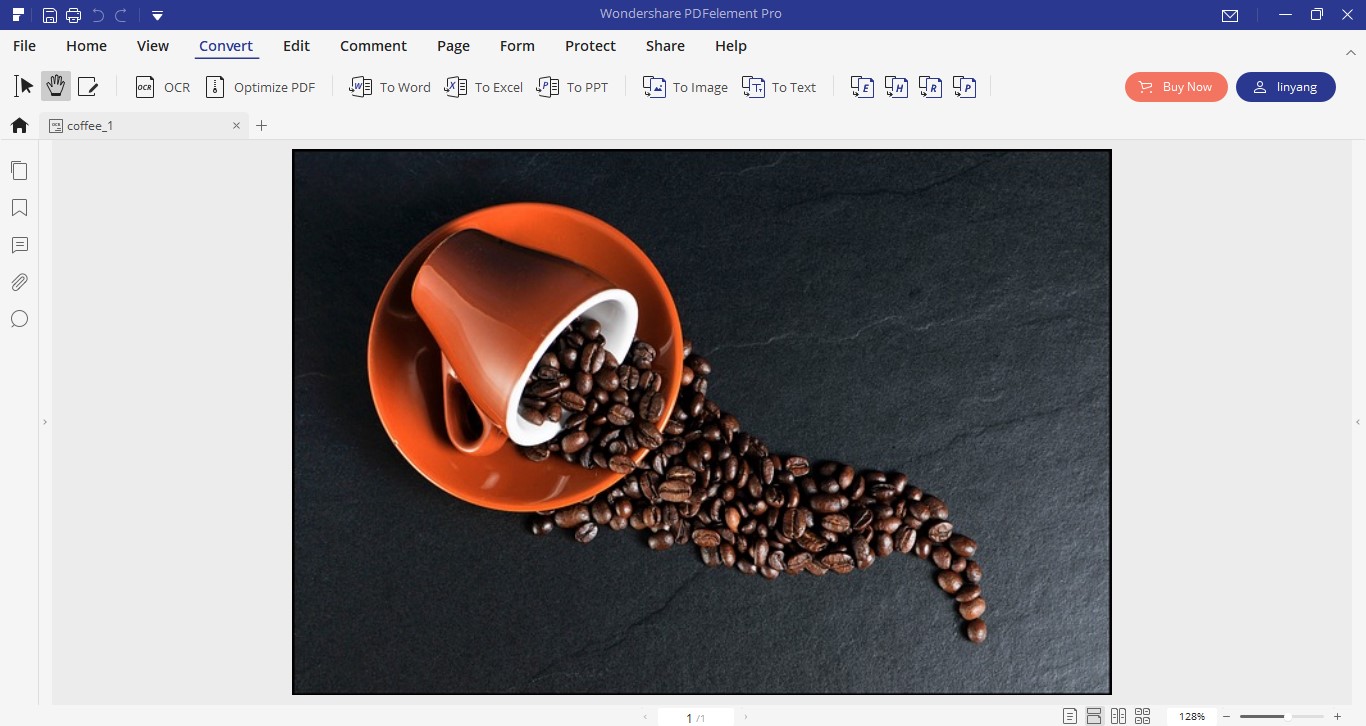 If you want to do any kind of further editing in this software then it offers many different editing tools which can be useful for you.
Step 3: Save Converted FIle
Now all what's required for you to do is save your file. For that click on File on the top bar, and then click on Save As to save your file.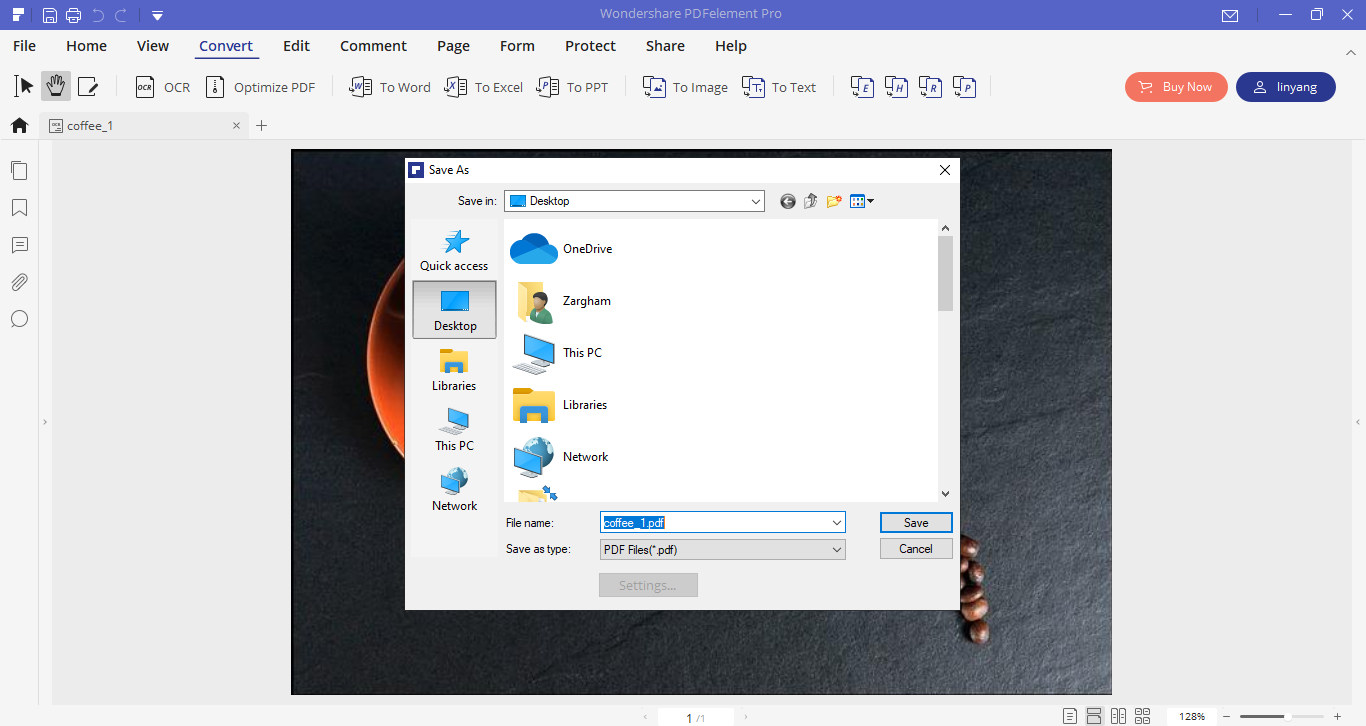 This concludes our tutorial on how to convert BMP to PDF online.