How to Convert JPG to ICO Format Online Now
The ideal file format for computer icons particularly for Windows operating systems, ICO can come in handy when you need it. HiPDF JPG to ICO converter is online based and allows you to complete the conversion fast online without any hitch. To convert JPG to ICO doesn't need to be complicated or require you to download anything on your computer to complete the process.
Hipdf is all you need. The JPG to ICO online converter offers more than just a quick way to convert to image formats. You can actually use it to convert PDF documents into formats such as Word, PPT and Excel right on the internet. The JPG to ICO converter online tool also offers other functionalities.
How to use the Best tool to create ICO from JPG online
The ease of using Hipdf to convert JPG to ICO file online cannot be overemphasized. You can use Hipdf to convert PDF to more formats, including PPT, Excel and Word as well as to a dozen image formats such as JPG, BIMP, JPEG, TIFF, and PNG, among others. You can also convert from all these file formats into PDF fast online.
Apart from how to convert JPG to ICO file online, Hipdf goes a step further and avails you all the different tools you need to start making the most of your PDF documents apart from file conversion. This includes PDF editing functionalities, PDF file merging, cropping and compression of PDF files. There's also a PDF splitting feature and OCR (Optical Character Recognition) tool to help you make the most of scanned PDF files, particularly if you want to make them editable and easily searchable. Search and replace text tool is also offered by Hipdf and you can access most of these features freely and fast online.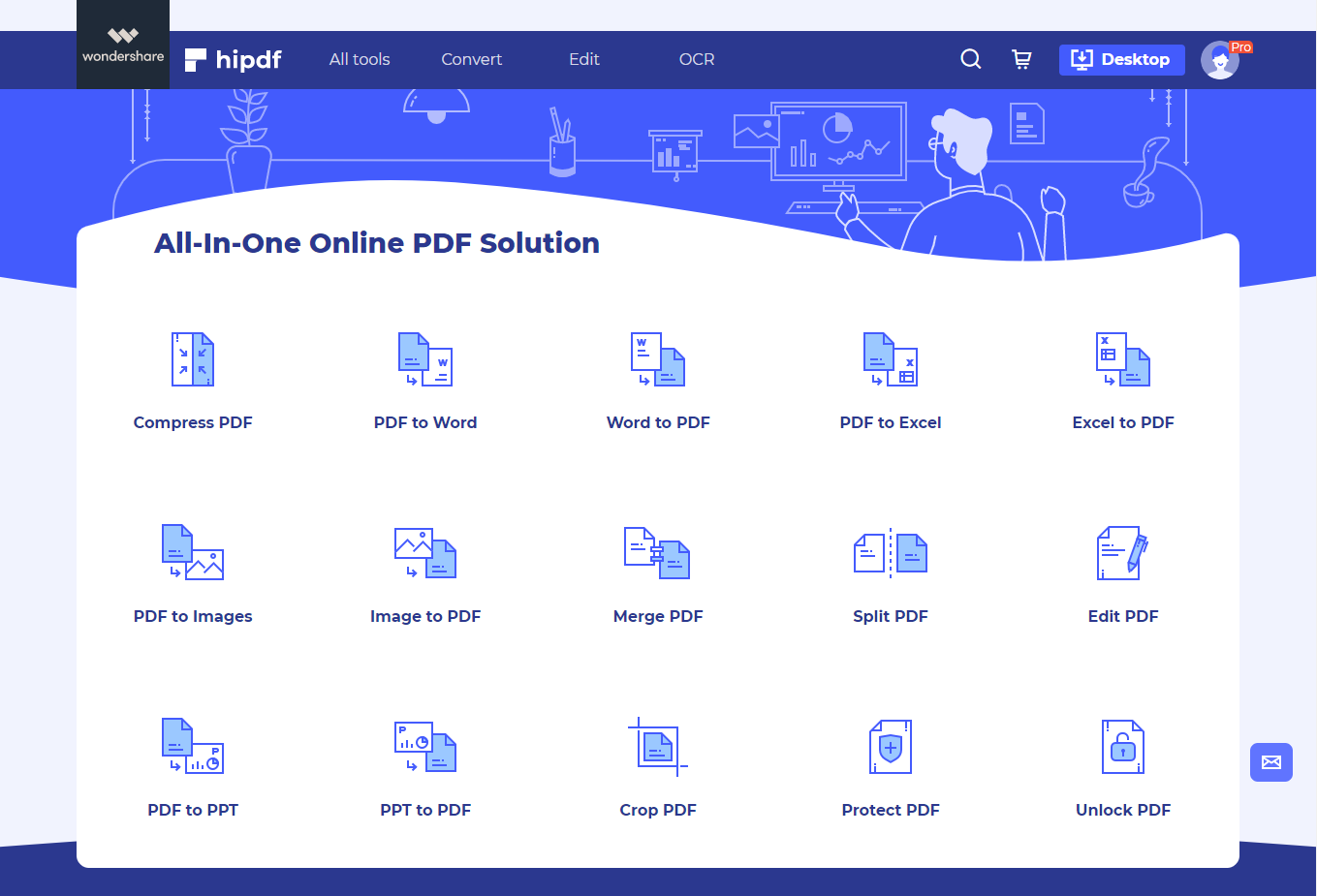 Here's how to use Hipdf to convert JPG files into ICO format:
Step 1: Access JPG to ICO Converter
Go to https://hipdf.com/jpg-to-ico to access the conversion tool to kick off the process.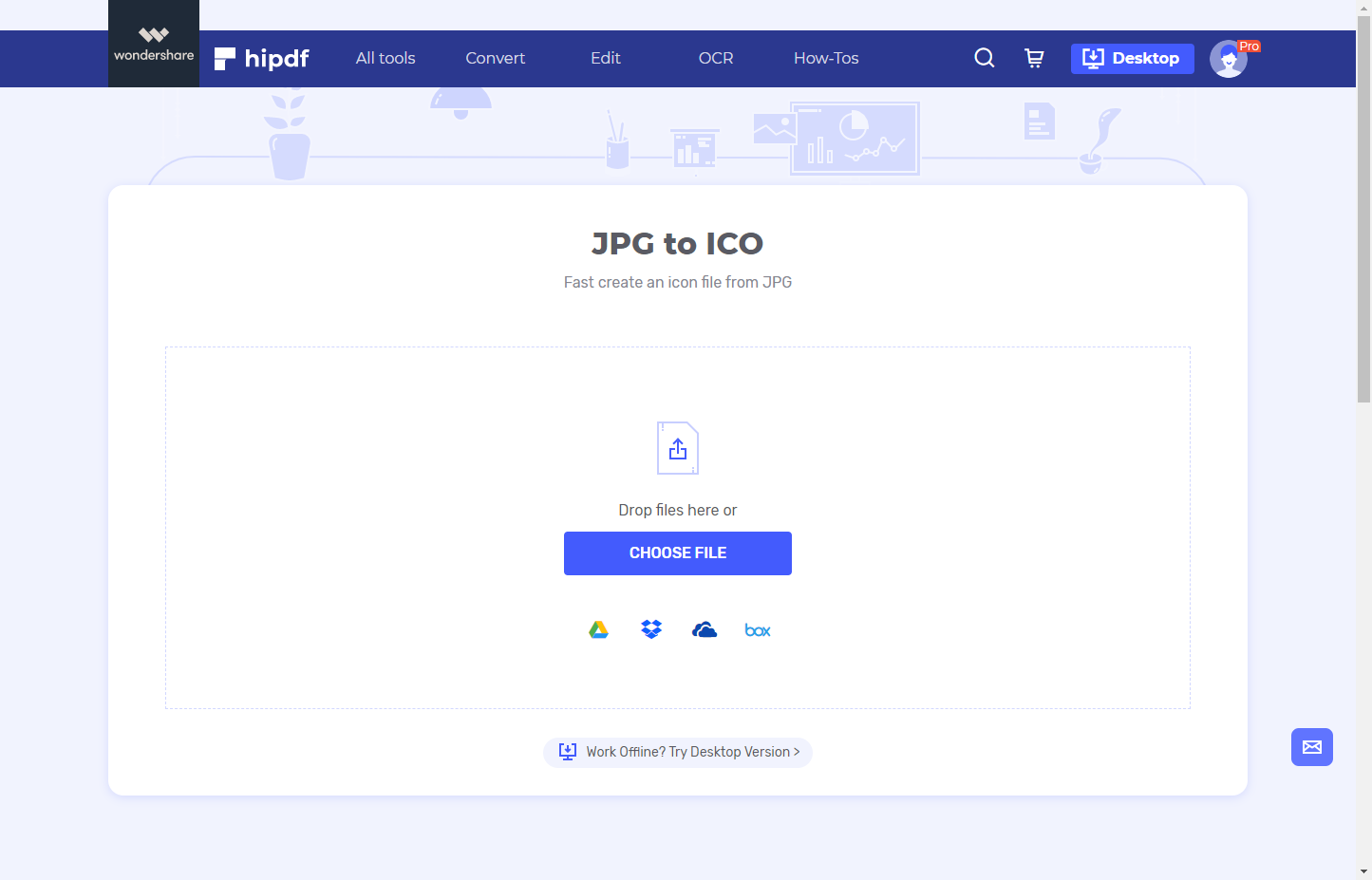 Step 2: Import JPG Image
Go ahead and click "Choose File" or drop the JPG file into the tool to start the process. Once imported, "Convert" button should be highlighted.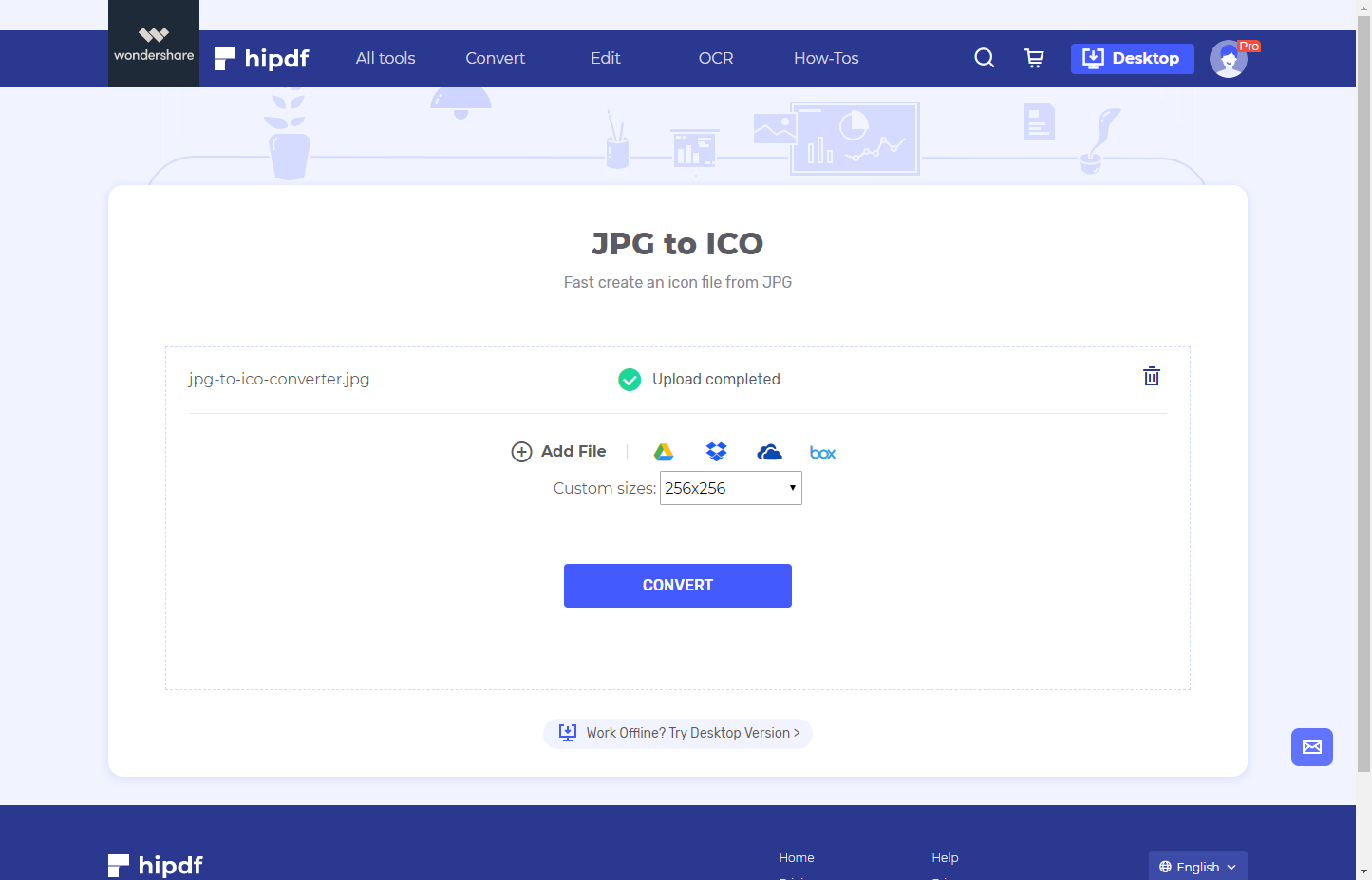 Step 3: Convert and Export ICO
Do click "Convert" to start the conversion process. Once done, click "Download" and save the output ICO document on your computer.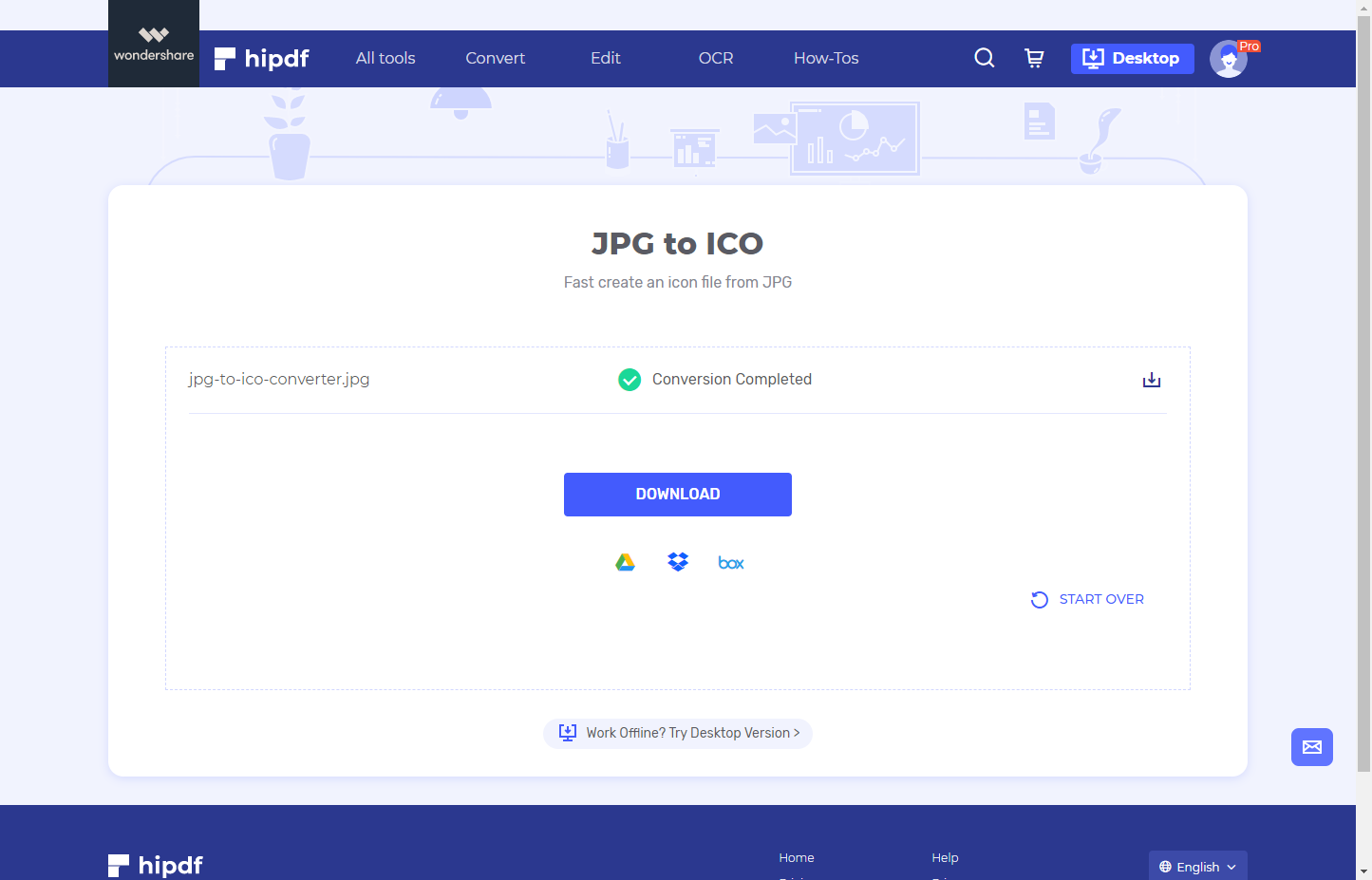 ---
It doesn't matter what you want to convert your PDF or other file format into, HiPDF online converter mostly definitely has the tool for the job. Even better, to convert JPG to ICO file online, including other types of conversion tools, are accessible on any type of browser that you normally use. Beyond how to convert JPG to ICO file online you can also do more with Hipdf, such as cropping, compressing, splitting, editing, protecting, unlocking and merging PDF documents fast, while accessing the easy to use OCR function effortlessly.