How to Convert PDF Files into PNG Online Now
Do you know you can carry out PDF to PNG online conversion fast and easily? HiPDF allows you to do just that, an online all-in-one PDF solution with more than just the ability to convert PDF files around. You can actually convert PDF to PNG free online with Hipdf with no question asked and access some of the best quality document output there is.
Hipdf PDF to PNG converter free tool also converts to Word, Excel and PPT formats, including other Image formats such as JPG, BIMP and TIFF. If you need more than just the ease to convert PDF to PNG online, perhaps an offline tool to help you convert documents even when there's no internet connection on your desktop, then Hipdf PDF to PNG desktop converter, PDFelement can help you do this really fast.
How to Use the Best PDF to PNG Converter Online Now
Firstly, it's worth noting that Hipdf isn't just a converter per se. It's way more than that! Apart from being a tool to convert PDF to PNG and PDF to other formats like Microsoft Office tool formats and other image formats, you can also use Hipdf to crop, unlock, protect, compress and edit your PDF documents right on the internet on your browser.
You can also access Optical Character Recognition (OCR) in Hipdf and make your scanned PDFs editable and searchable really fast. Hipdf also includes PDF splitting and merging functionalities.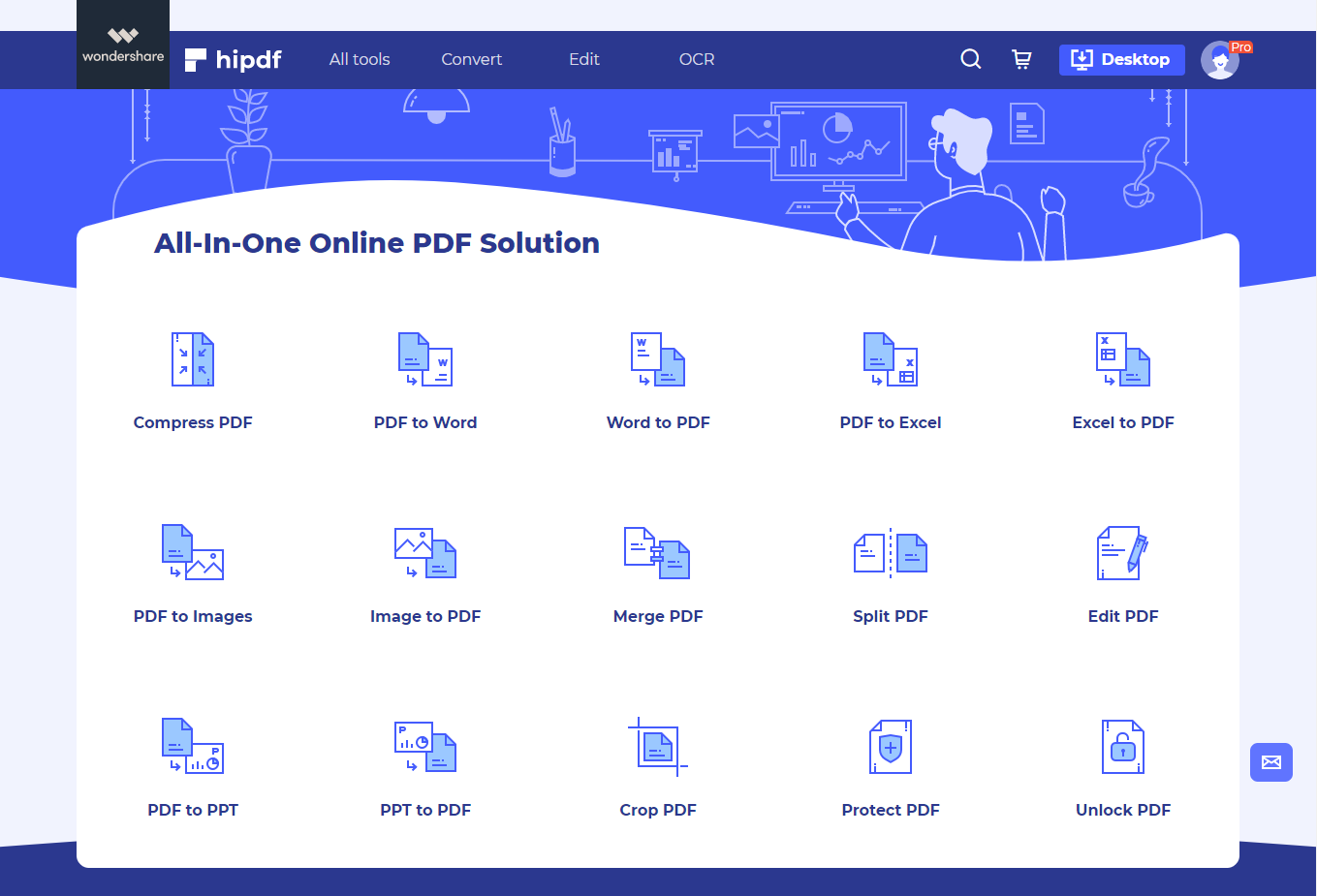 Here' how to convert PDF to PNG with Hipdf online now:
Step 1: Access PDF to PNG Tool
Go to https://hipdf.com/pdf-to-png to access the right tool for the conversion.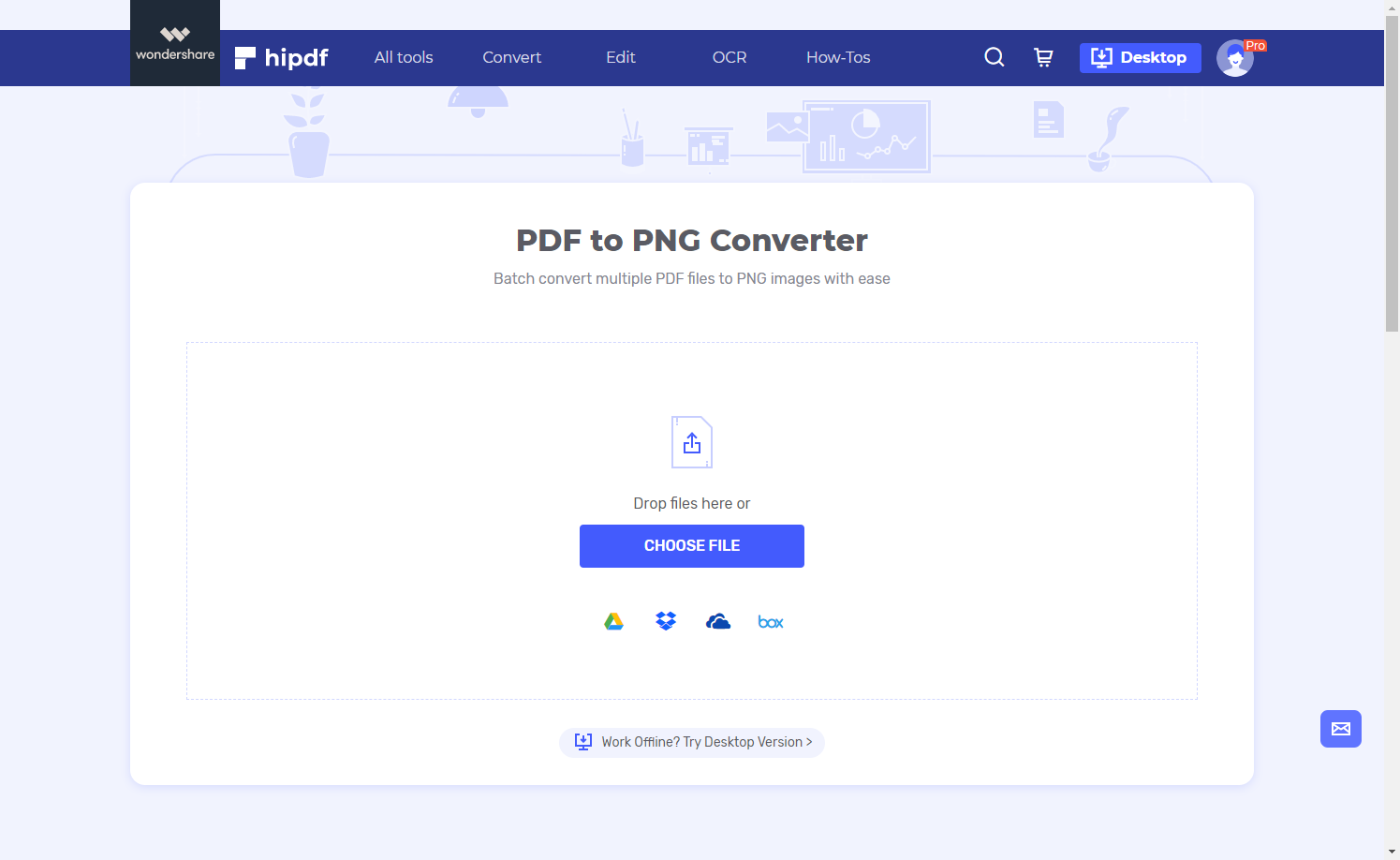 Step 2: Import PDF Document
Upload the PDF file to convert into PNG by dropping it into Hipdf or tap "Choose File" to import the document. The PDF to PNG converter should be ready to alter the document into your chosen format once upload is complete.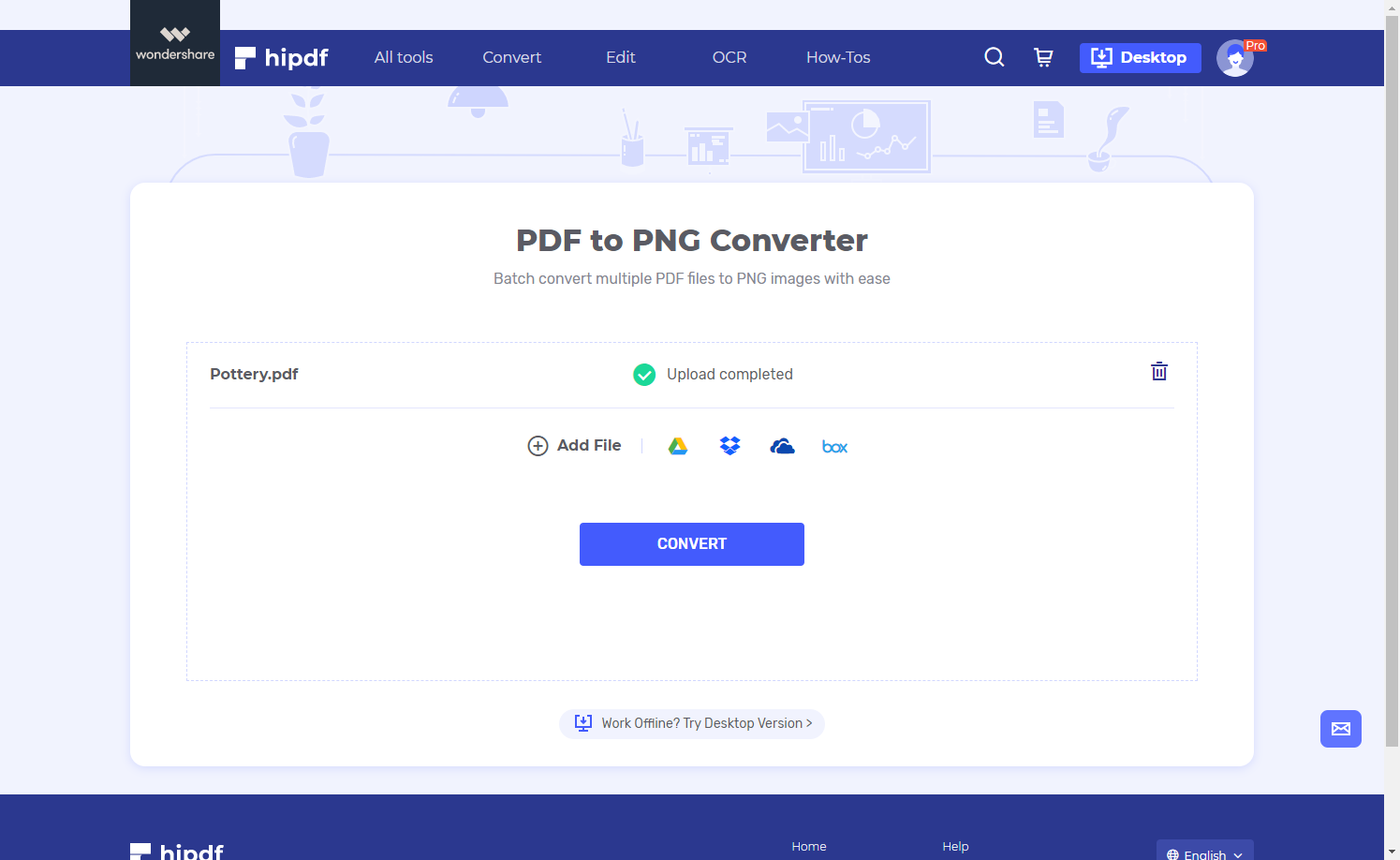 Step 3: Convert and Export PNG
Do click "Convert" to complete the conversion process and click "Download" once complete to save the output document on your desktop.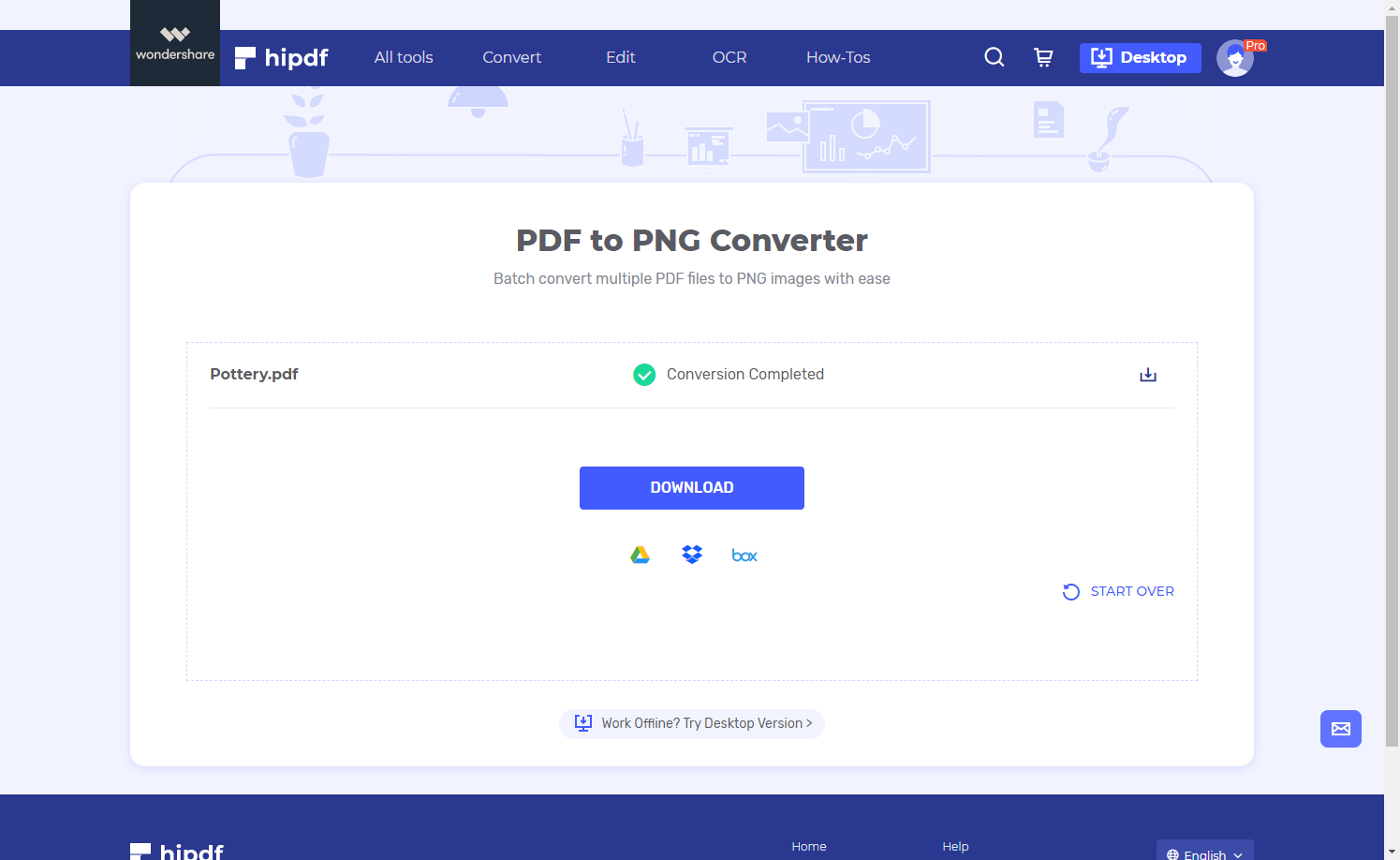 ---
How to Use the Best PDF to PNG Converter Offline on Your Desktop
Hipdf online tool is a wonderful tool to help you do so much with your PDF documents. Even so, Hipdf's desktop version, PDFelement allows you to do more with your PDF files offline and on your computer. PDFelement has been rated as the top choice when it comes to PDF editing and overall ease of use and lots of features anyone can use.
You can actually edit links, text, pages and watermarks while protecting your documents with permissions and passwords and adding e-signatures whenever you want to. PDFelement is also endowed with PDF annotation tools to completely alter your PDF by drawing and filling on it, including adding comments and highlights. OCR function is also highly advanced in PDFelement, including creation of PDF fillable forms saving you lots of time and use of paper.
Here's how to use PDFelement to convert PDF to PNG offline on your desktop now:
Step 1: Open the PDF File
Click "Open File" and select the PDF file you need to convert into PNG and import it into PDFelement.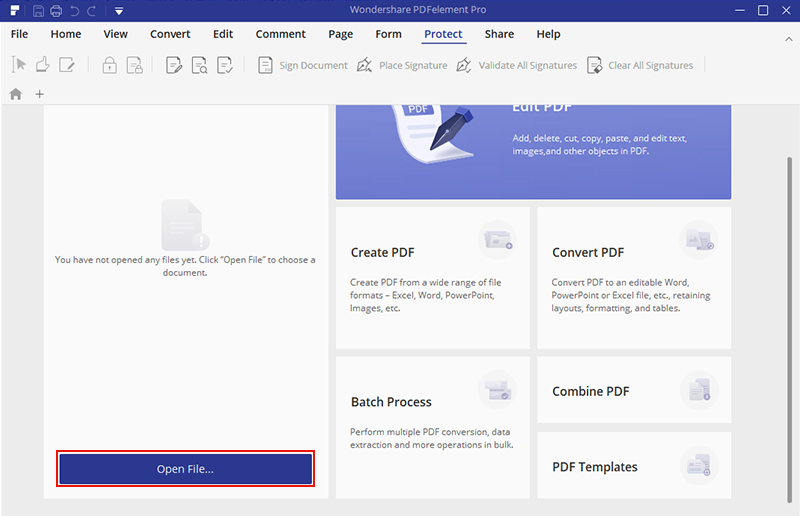 Step 2: Convert PDF to Image
Go ahead and click "Convert" and then select "Convert your PDF file to image" icon and from the dropdown menu select the image version (.png in this case) you want to convert into.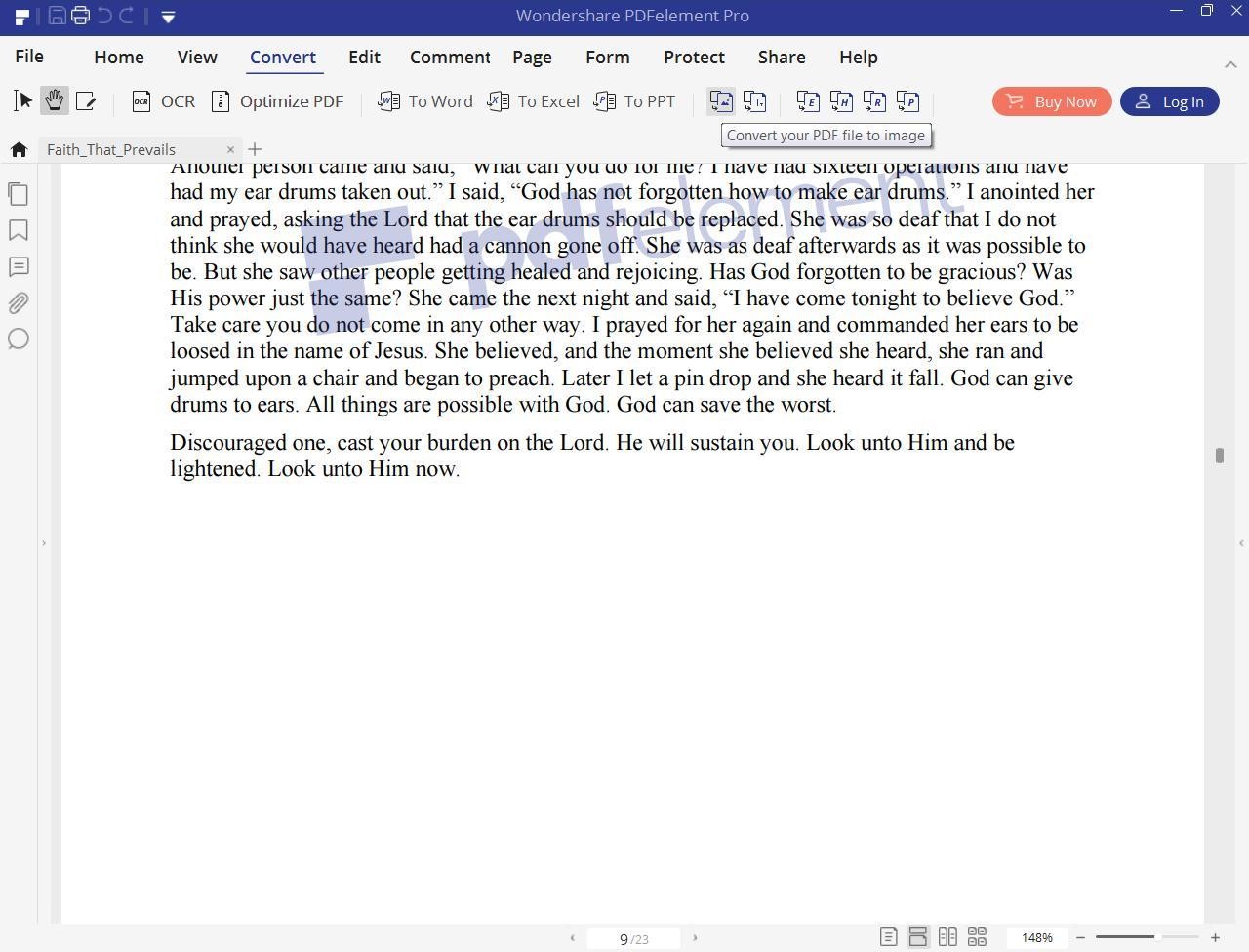 Step 3: Save the converted File
Once you click "Save" the conversion will be done and you only have to click "Finish" to complete the process and export the document to your output folder on your computer.