How to Convert JPG to Tiff Online
HiPDF is one of the best providers of free file conversion tools. If you have come here to learn how to convert JPG to tiff document then you have come to the right place. We offer the best JPG to TIFF converter online. And in this tutorial we will teach you how to use it and change your file format with ease. Let's begin with tutorial.
To use our tools first visit our tool's home page at https://www.hipdf.com/. However for this tutorial click on All Tools on the top menu. It opens a new page where our tool is located.
Step 1: Visit the website and find PDF to TIFF converter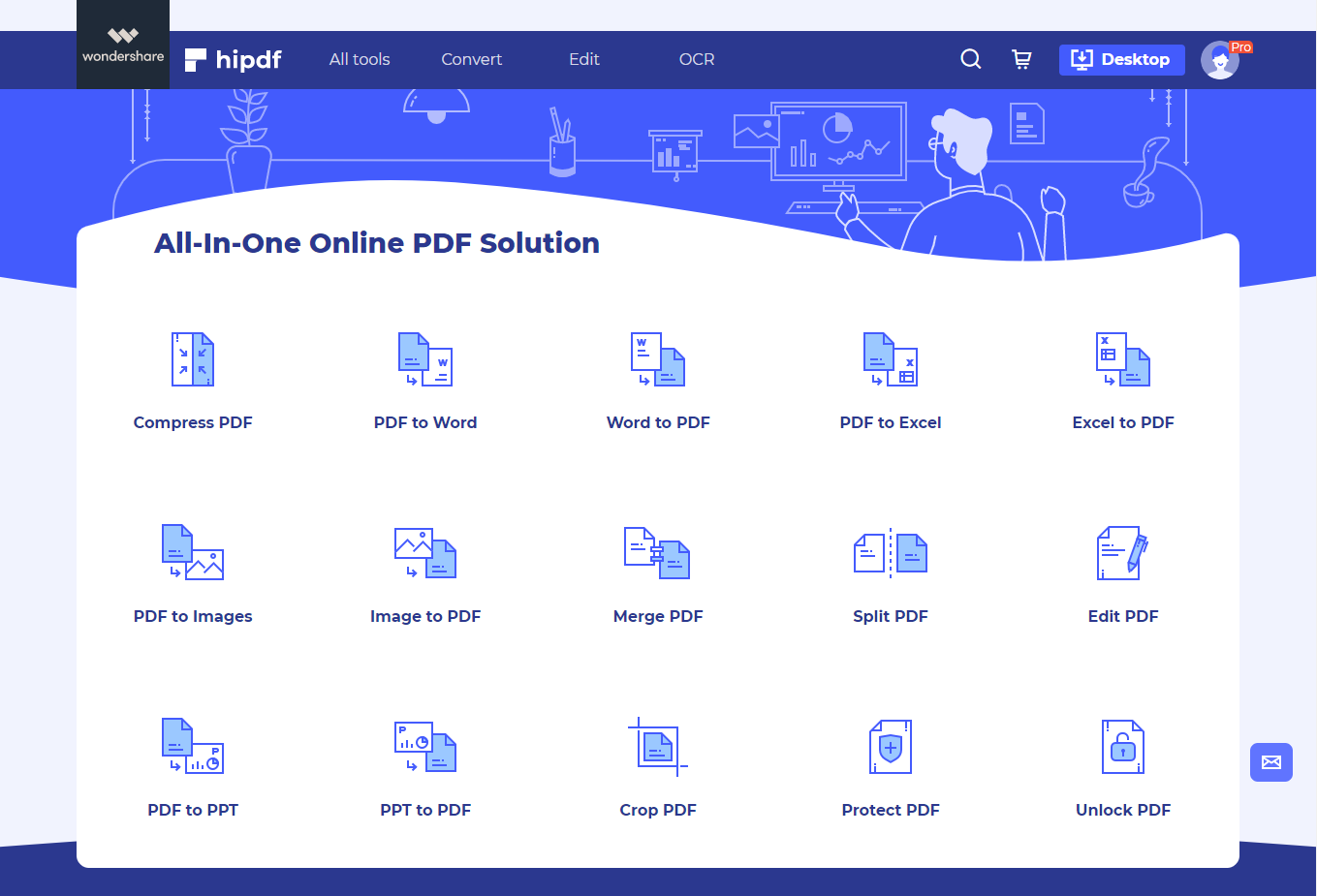 Now scroll down on this page and locate the section named as Image tools. Here click on the icon named as JPG to TIFF. This will open our JPG to TIFF converter online page.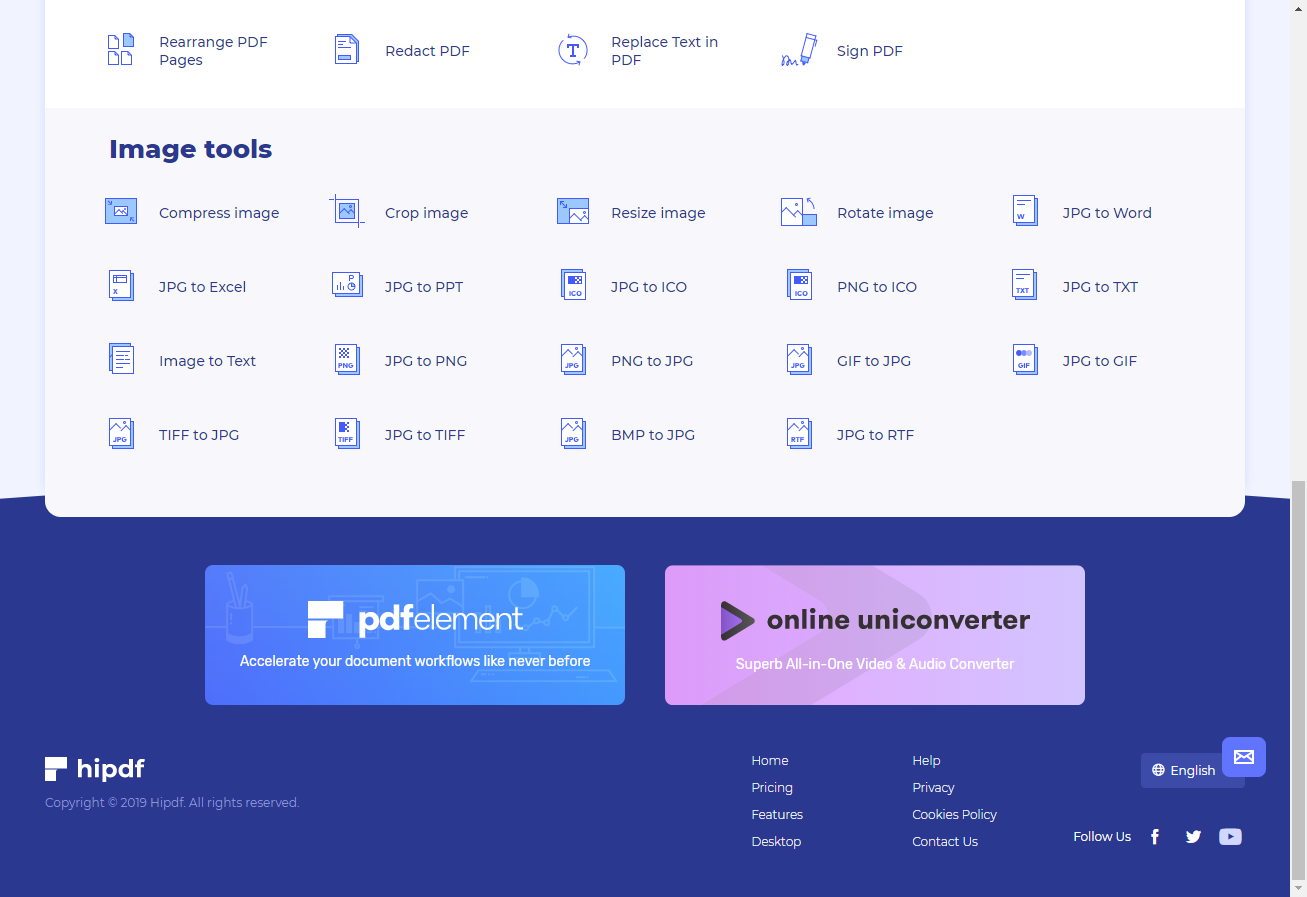 Step 2: Upload the JPG file
Now on this JPG to TIFF converter online free tool page upload your JPG file by clicking on Choose file and then browsing through file manager. Or use cloud by clicking on One drive or any other cloud icon.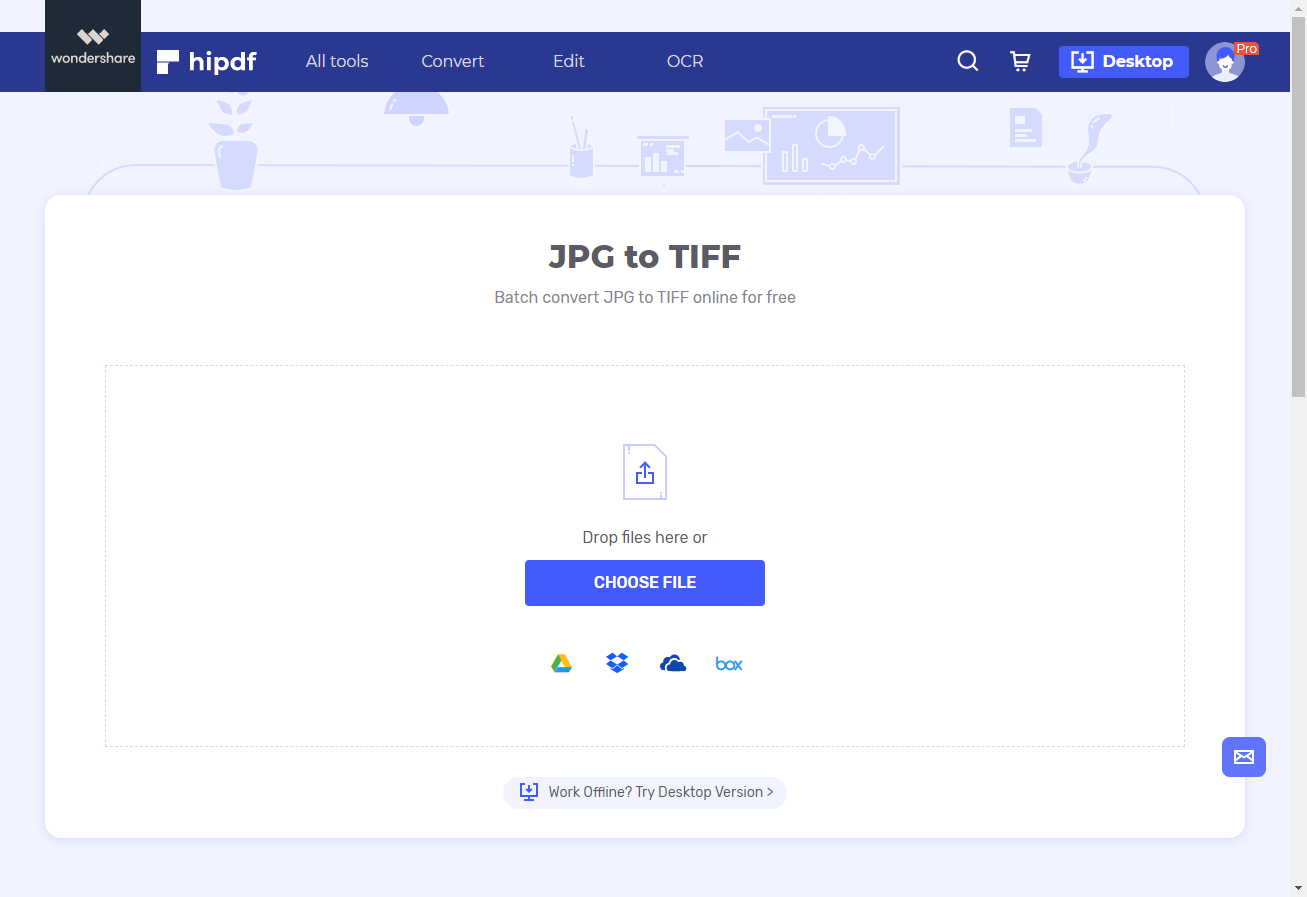 Step 3: Convert and Download File
Once your file has been uploaded it will show a tick mark. You can click the Dustbin icon to delete this file, but if you want to add another file click on the Add file icon on the bottom.
Once you're done uploading all your files click on the Convert button at the button.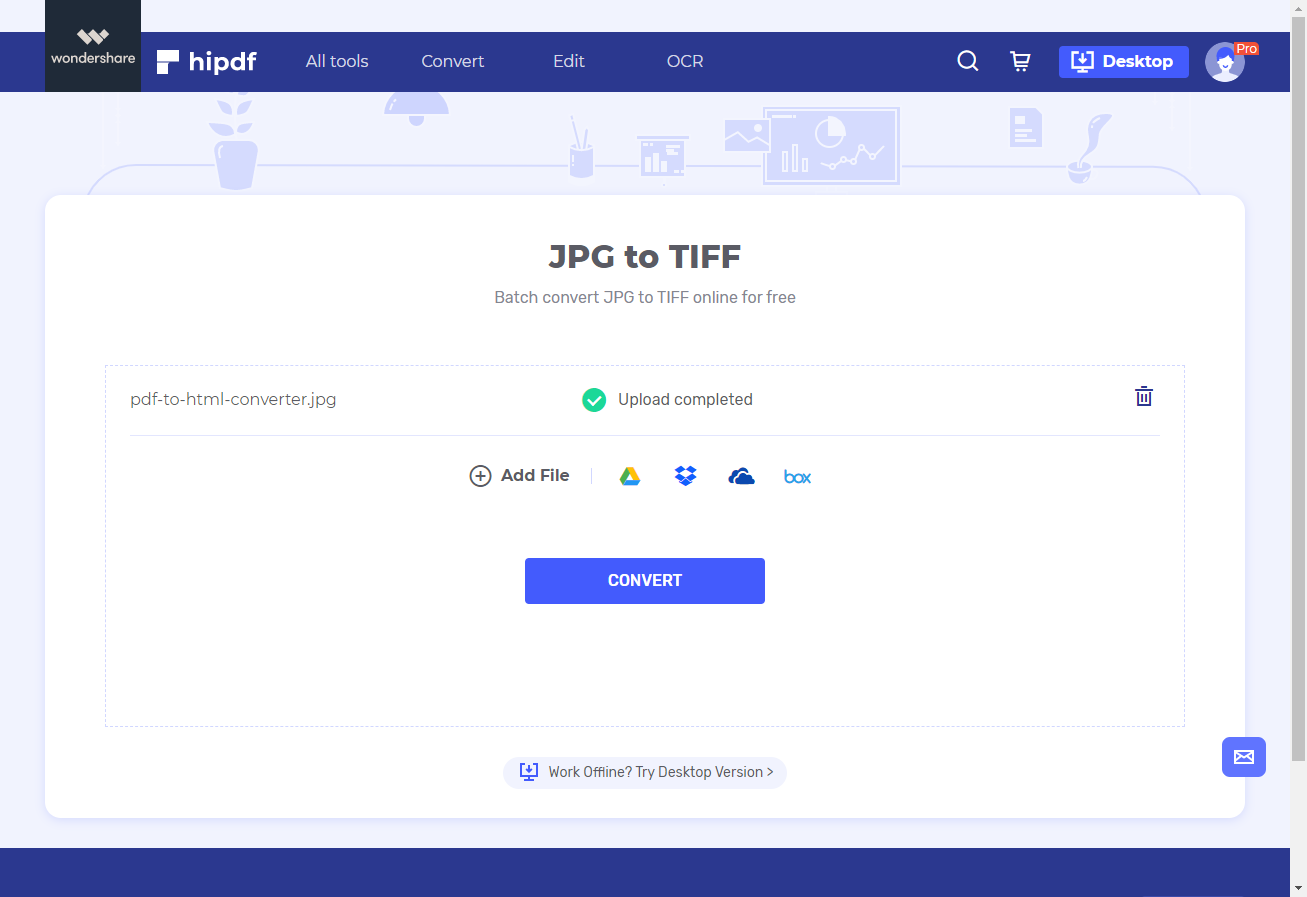 After the conversion is complete, click on the Download button to download your file on your local system. Or click on one of the cloud icons to save it on your cloud.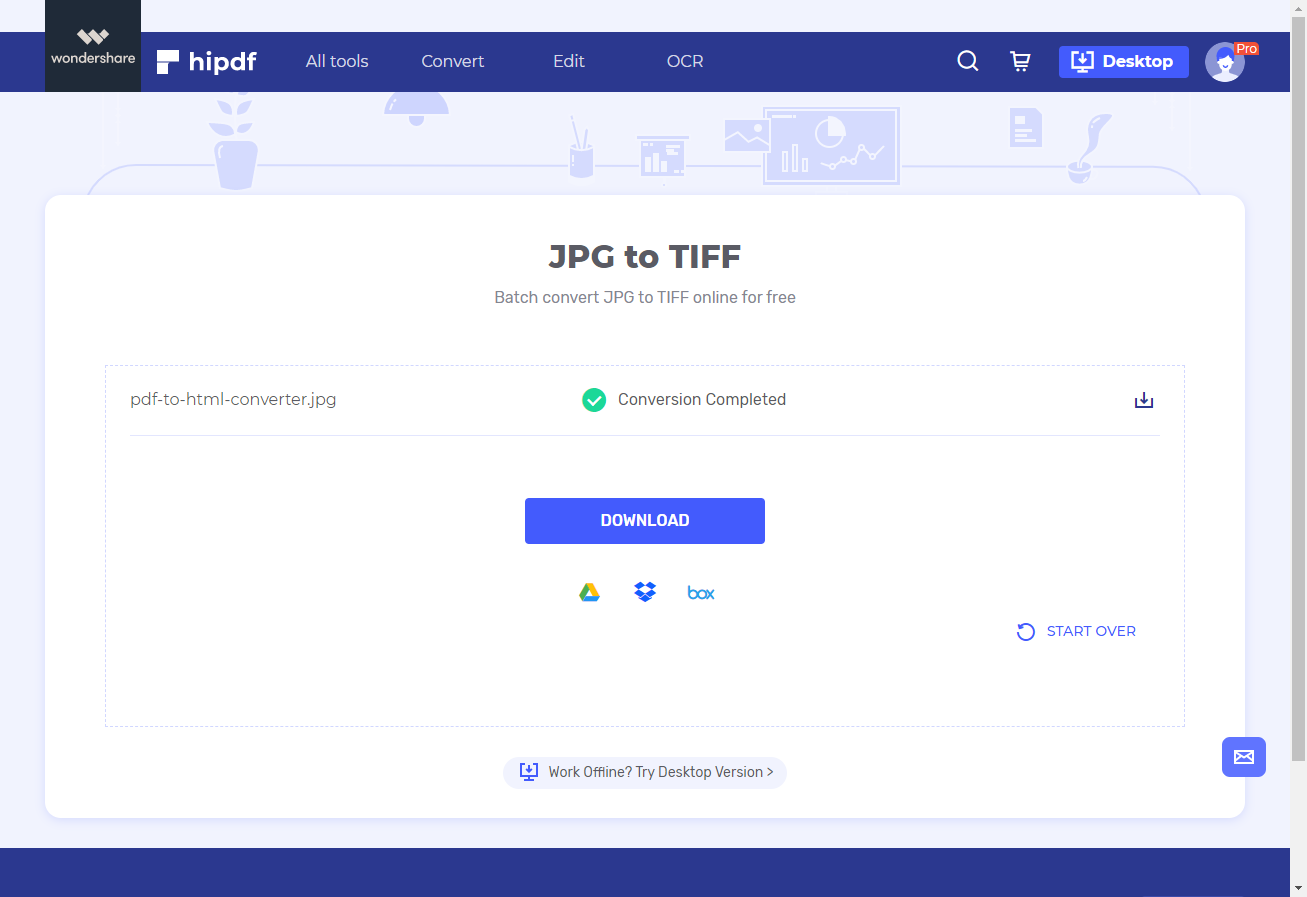 ---
Converting JPG to TIFF on Desktop/Offline
For many people offline converter is very important so now we are going to explore how we can do the same thing if we don't have internet available. For this purpose we shall be using PDFelement. This is an amazing app for any type of file conversion or other types
Step 1: Open PDFelement and Import PDF file
Begin my launching our application PDFelement on your system. And then click on the Open File button. Use this to fetch your document. Make sure you select All formats inside the file explorer prompt to open the JPG file.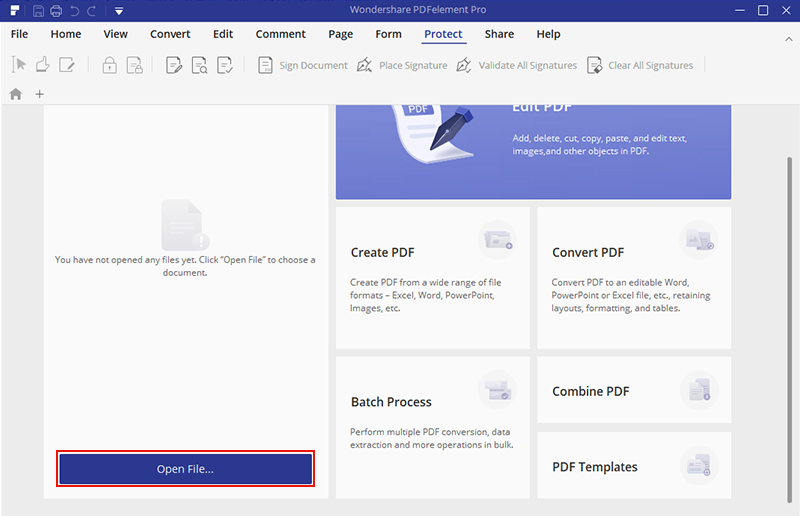 Step 2: Convert and Save File
To convert your file go to your top menu and quick on the Convert section this will give you some options. Now click on To Image icon in this section which will open another prompt.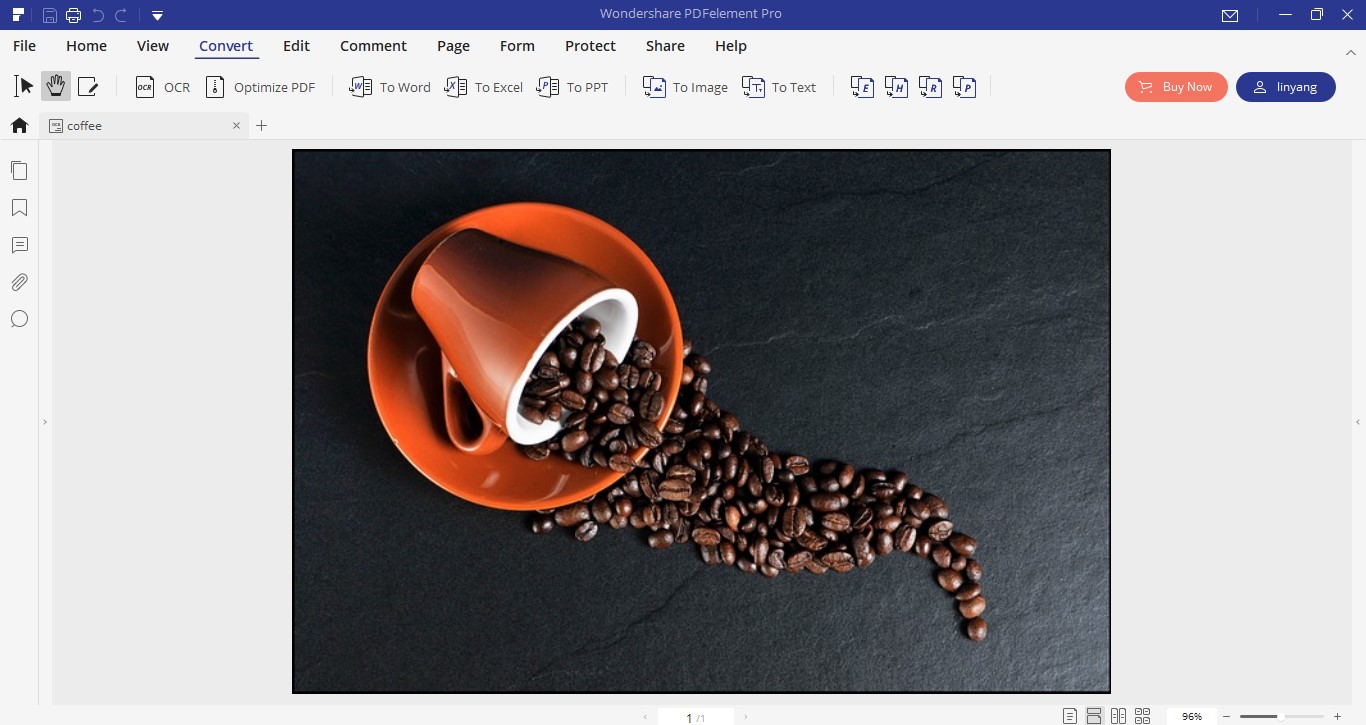 Now a file explorer will open this will give some options. Over here go to where it says Save As Type, and change the type to the TIFF format. This is how to convert JPG to TIFF offline.