How to Convert JPG to Word Document Online Now
One of the most popular image formats is JPG and comes in handy for all manner of operations. With HiPDF JPG to Word online converter you can get started right away and create Word documents from JPG easily and fast right on the web. It's not every day you hear of ways to convert JPG to Word free and on your browser without actually downloading anything, but with Hipdf you can do it right away.
Apart from being a JPG to Word converter free tool, Hipdf actually offers additional tools to help you manage your PDFs with ease, among other document formats. If you're after a desktop option that works offline quite well then the Hipdf convert JPG to Word online desktop alternative will come in handy.
Using the best JPG to Word online tool
With a JPG to Word converter you expect to do more. Hipdf is definitely not different and offers more than just an easy way to convert JPG to Word. This includes diverse effective tools to manipulate and alter PDF documents as needs arise.
You can use the JPG to Word converter tool to actually edit PDF files, crop, unlock and merge PDF documents smoothly and fast online, including protecting PDFs, using OCR (optical character recognition) tool right on the web and splitting PDF files.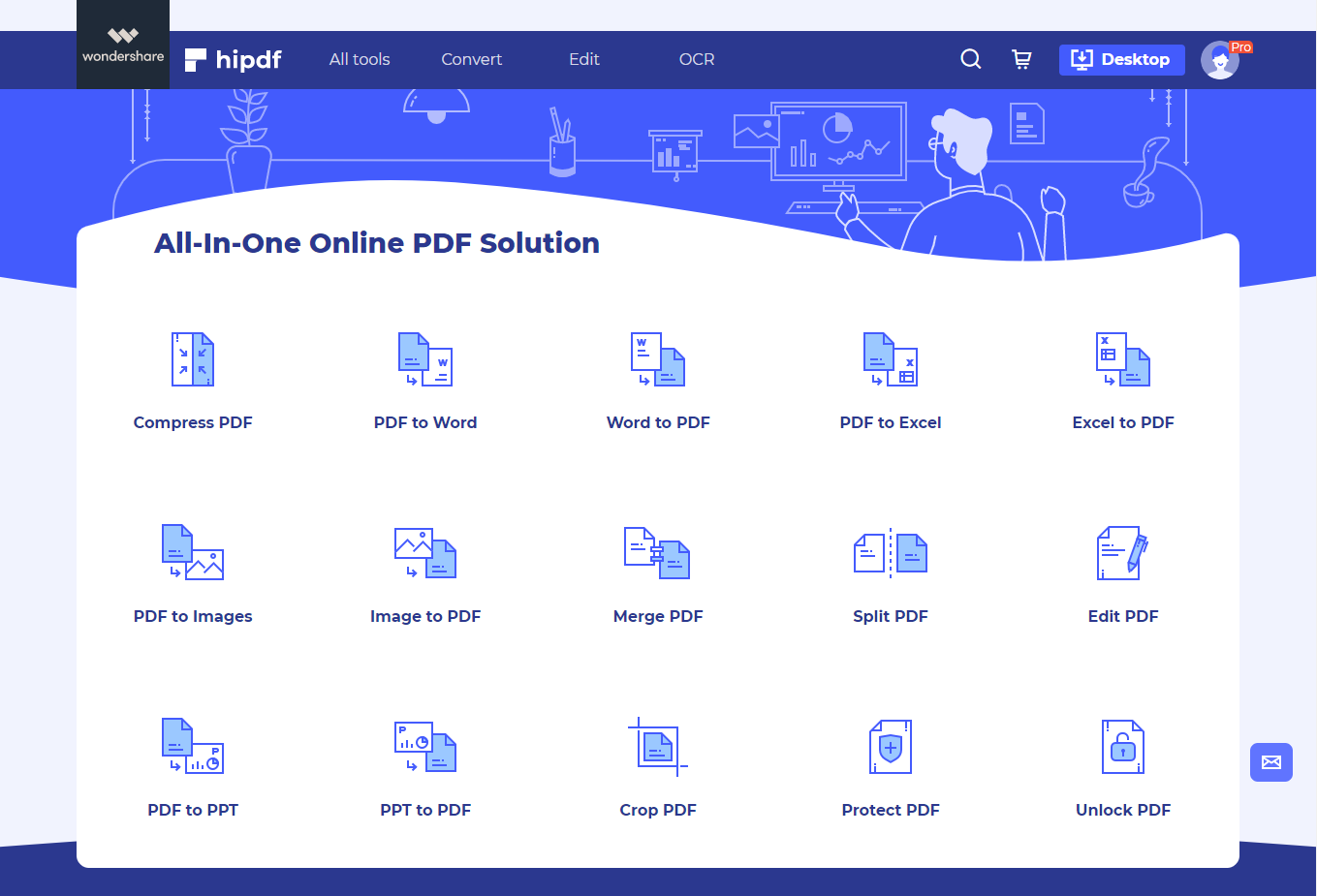 You can also use the huge number of tools to convert PDF to diverse formats such as PPT, Word, Excel and images and vice versa, or even replace text in PDF documents right on the internet.
Here's how to convert JPG to Word with Hipdf on the internet.
Step 1: Access JPG to Word Converter
Start by going to https://hipdf.com/jpg-to-word to access the free JPG to Word converter.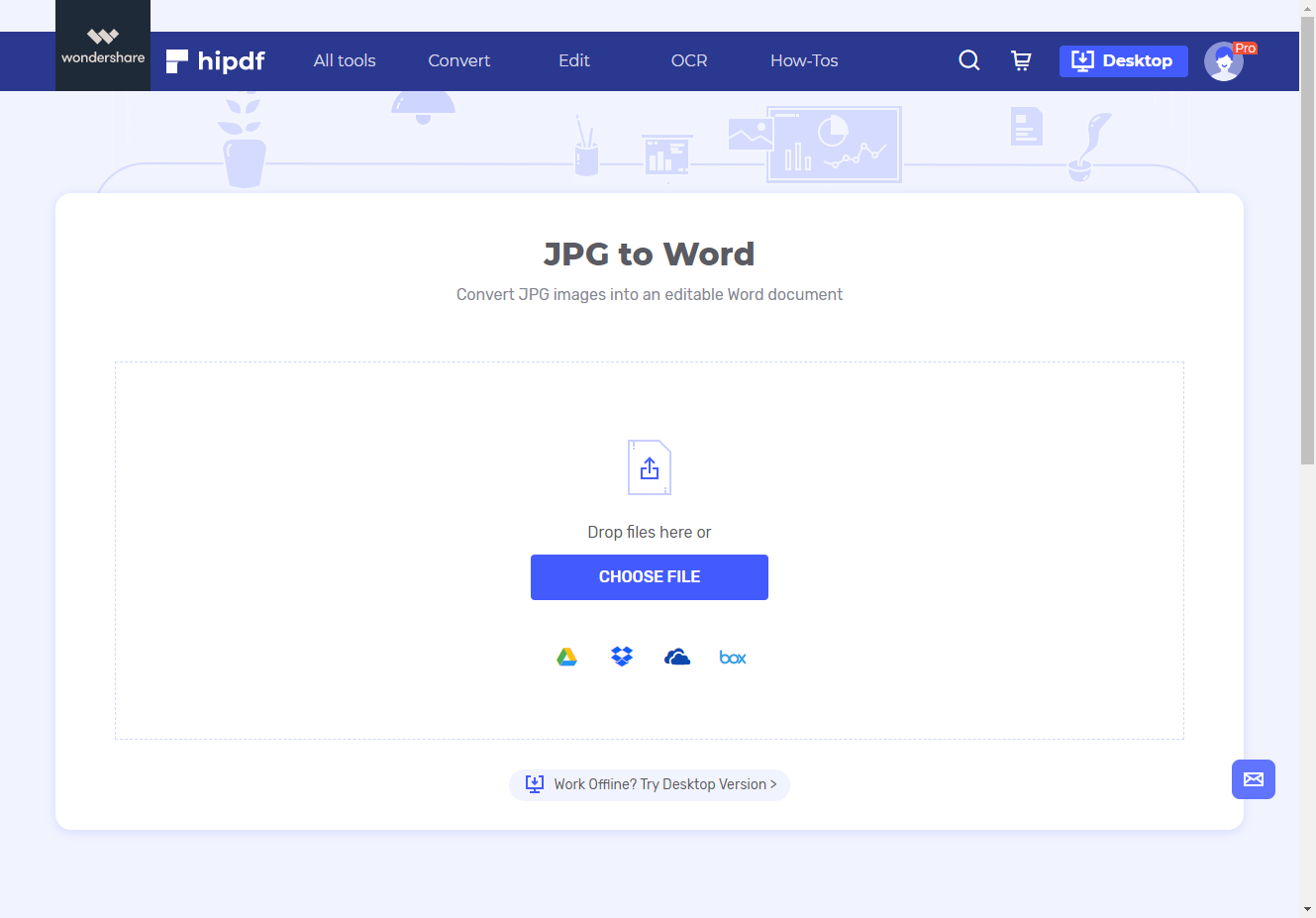 Step 2: Import JPG Image
Do upload the JPG file to convert into Word. Click "Choose File" to do this or drag and drop files into the tool. Once done you can click "Convert" to begin the process.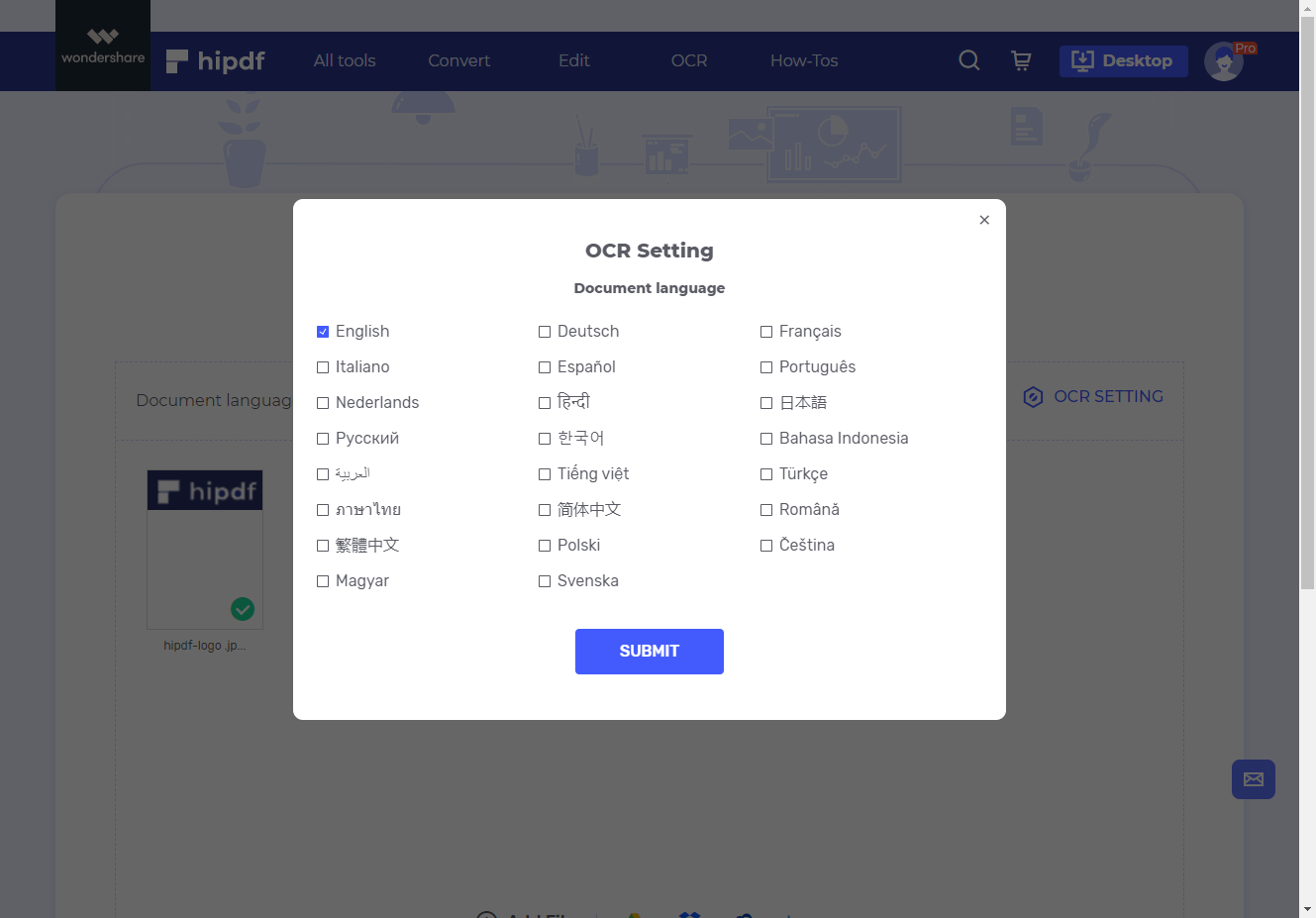 Step 3: Convert and Export Word Document
By clicking "Convert" the process of changing JPG into Word will begin and only takes a few seconds. Go ahead and access the converted file by clicking "Download".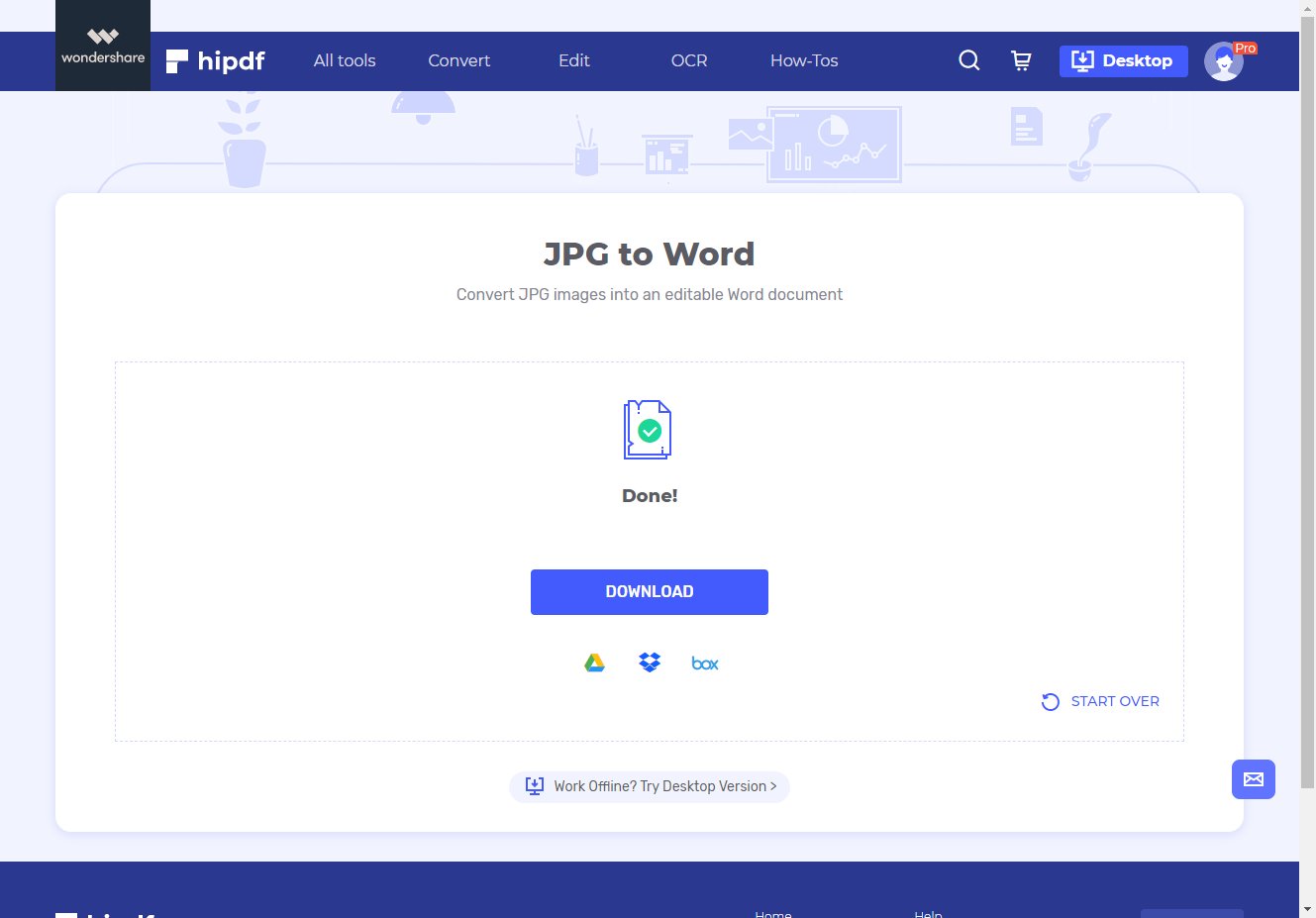 ---
The best JPG to Word converter to use on your desktop and offline
It's obvious that not everyone may want to convert lots of JPG documents into Word using an online tool that might be limited in its batch processing capabilities if any. Hipdf offers a unique and easy way to help you convert documents offline through Hipdf desktop tool, PDFelement.
PDFelement is everything you need to make the most of advanced document processing features such as OCR. With PDFelement you can edit links, watermarks, pages and text while annotating PDF documents easily with highlights, drawings, fillings and comments as needed.
Protecting your PDF files with protection features such as permissions, e-signatures and passwords is a unique way of making the most PDFelement, which is also compatible with Windows and Mac systems.
Converting to Word from JPG is actually very straightforward.
Step 1: Open the PDF File
Start by launching PDFelement on your desktop. Download it for free if you haven't. Click "Create PDF" to upload the JPG file you want to convert or just drag and drop it into PDFelement.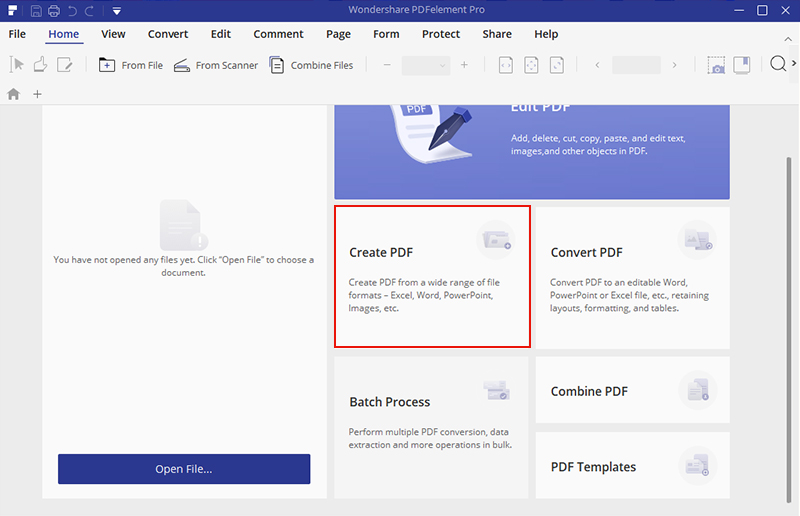 Step 2: Import JPG File Directly
Once you click "Create PDF" the JPG file will be imported. Click Finish to complete the conversion into PDF. Click "Convert" tab and select to convert to "Word".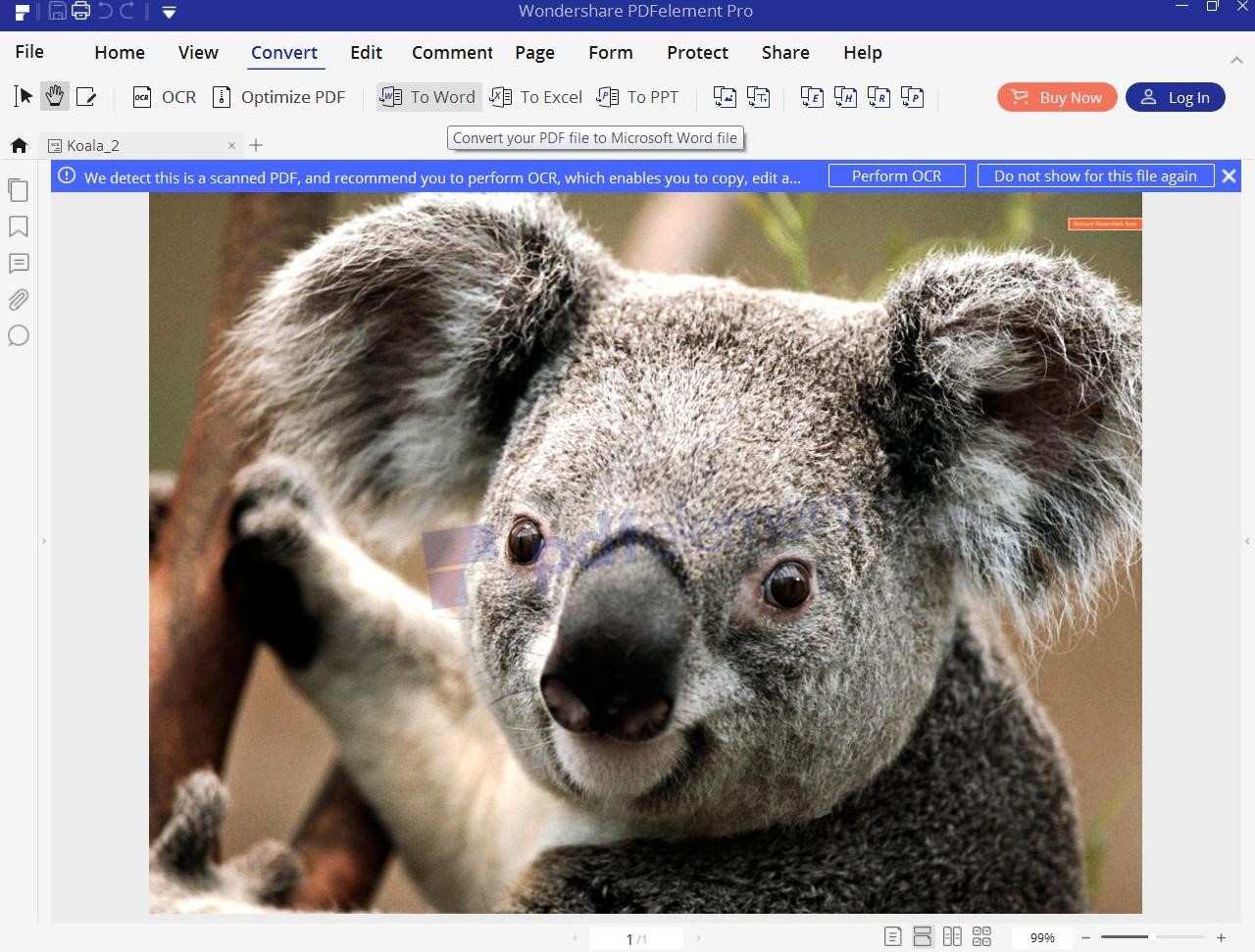 Step 3: Export Word File
Follow the simple prompts to complete the conversion and save the document on your computer as a Word file.