How to Quickly Crop Images Online
Cropping has never been as easy as it is today due to the availability of free online cropping tools however few of the these tools arali good others are not so good HiPDF offers the best PDF editing and PDF crop and tools in the market this is why I would recommend you to use our HiPDF to learn how to crop an image in PDF. Additionally we will also learn how to resize PDF image online.
How to Crop Images online
Step 1: Visit the website and find the tool
Visit our homepage at hipdf.com. To crop PDF image online go over to the All tools button on the top menu, and click on it.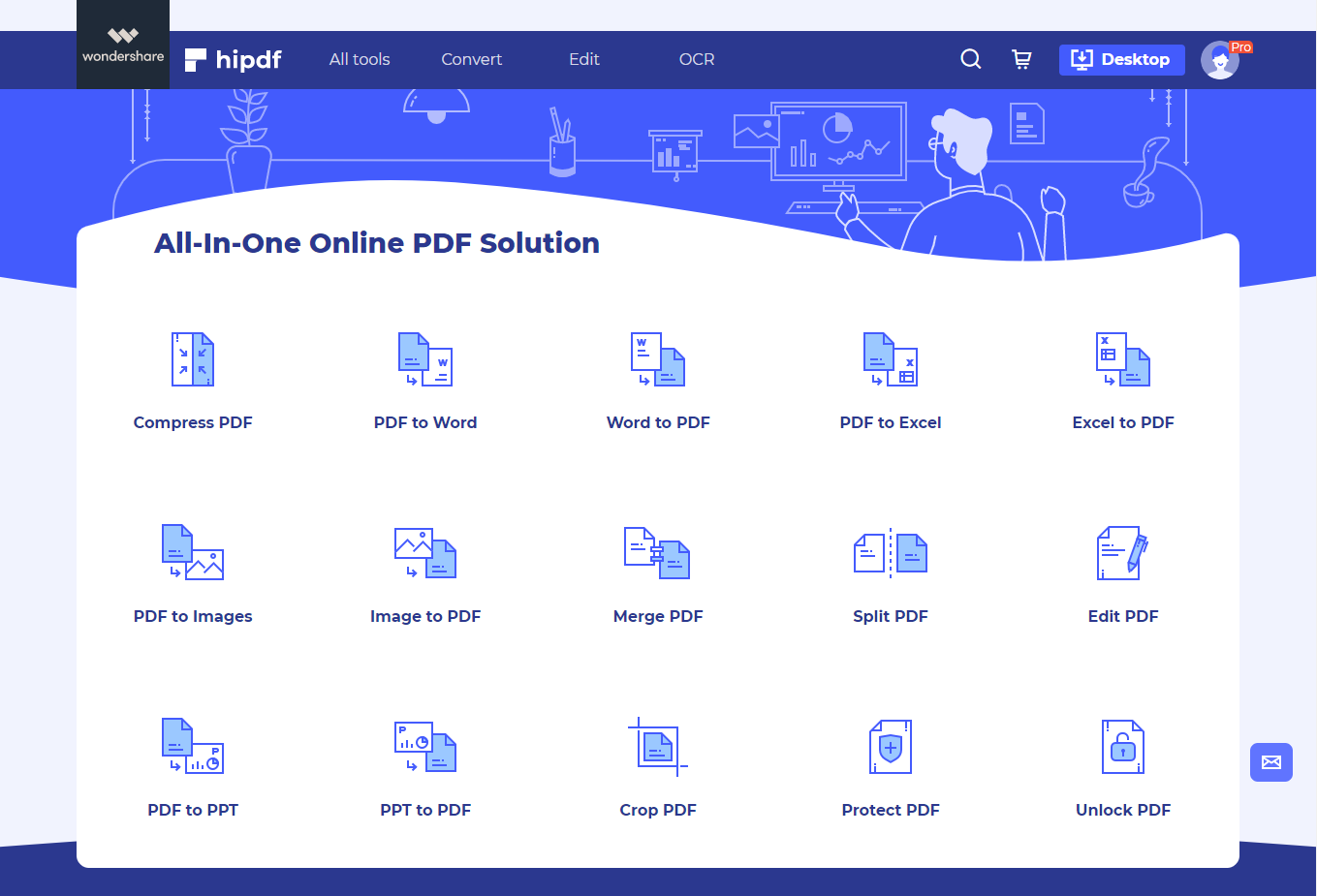 Now scroll down to the Image tools section. Over here select the Crop Image icon. This will lead you to the crop PDF image online free tool.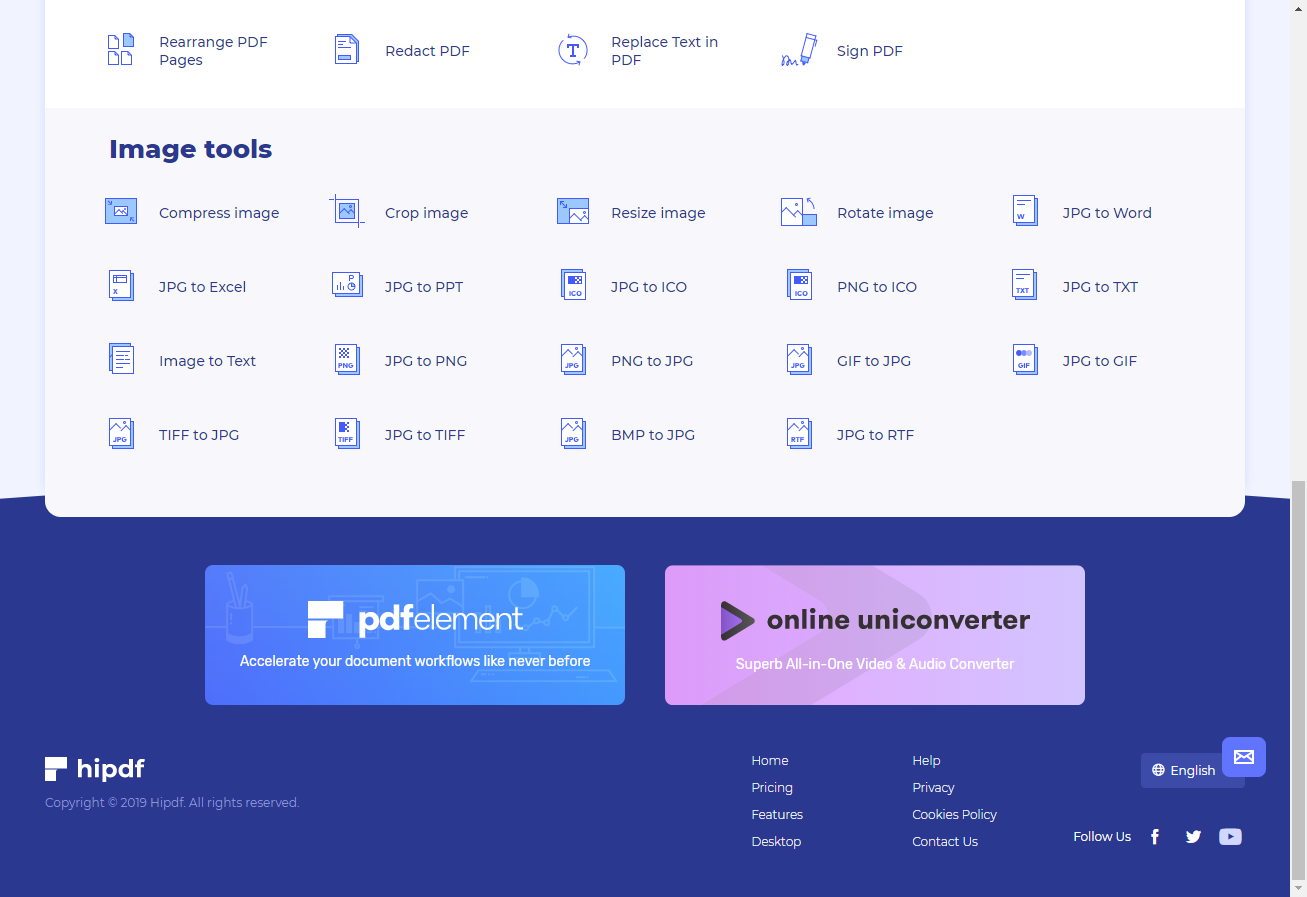 Step 2: Upload the file
Upload your file over here to crop image, by clicking on the Choose File button at the centre of the page. Another way you can upload files is by using your cloud drives by opening any one of them. For example you can open Google Drive by clicking on its icon.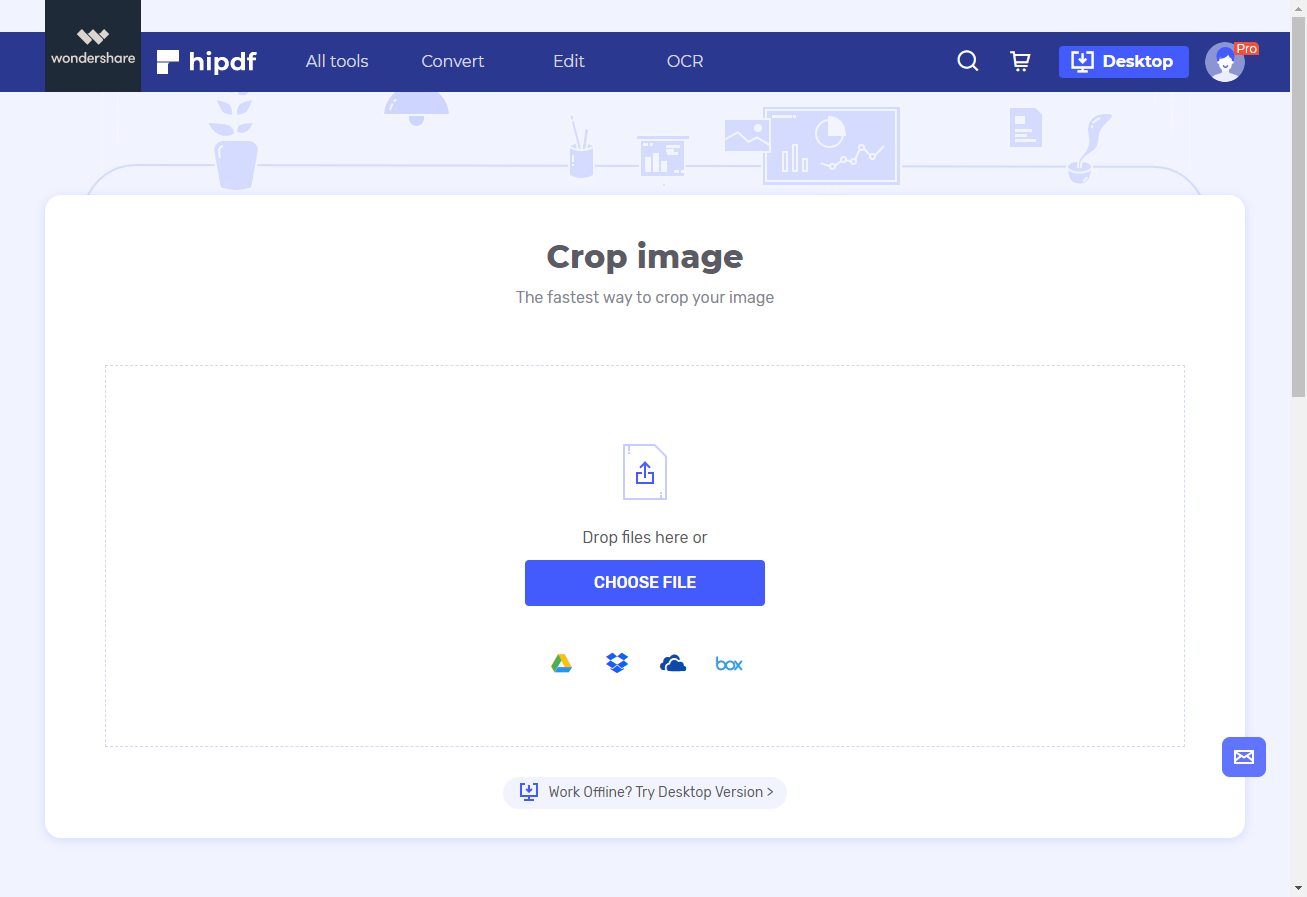 Step 3: Crop Image
To crop image look at the rectangular knobs. You can move these knobs around to easily resize PDF image by cropping it. Once the cropping has been completed click on the Crop button to crop the image.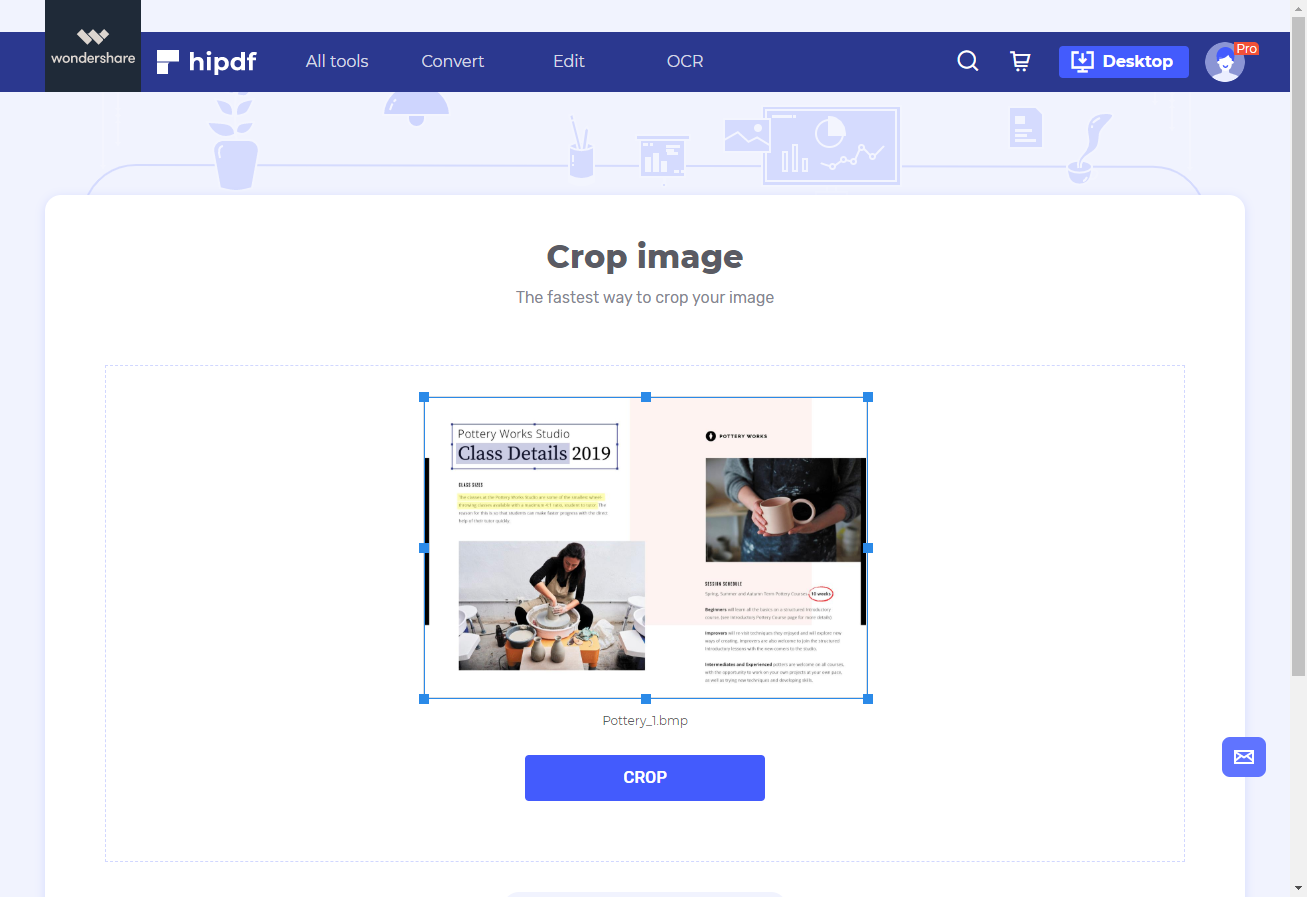 Step 4: Download
After completing the cropping process you can download the cut image from PDF online by clicking on the Download icon at the centre of the page.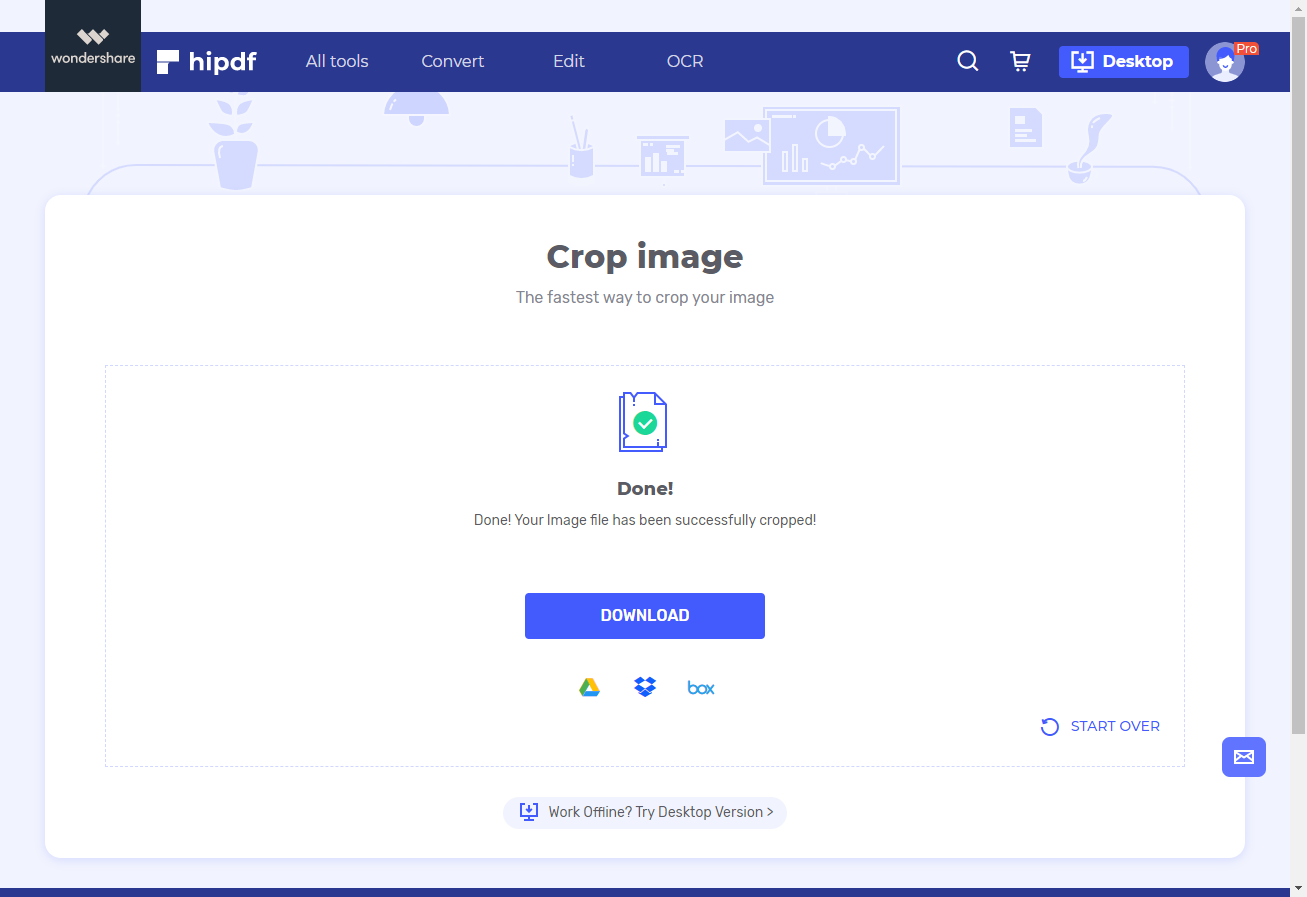 ---
How to Crop Images on Desktop
In many cases you will also be required to learn how to crop and image in PDF offline. In this tutorial we will be using PDFelement for desktop as it is an amazing application and offers various premium features.
Step 1: Open PDFelement and import PDF file
Launch your PDFelement application on your desktop. After that open PDF file by clicking on the File button on the top menu, and then the Open button the sidebar. Now navigate to PDF file and click on it to open it.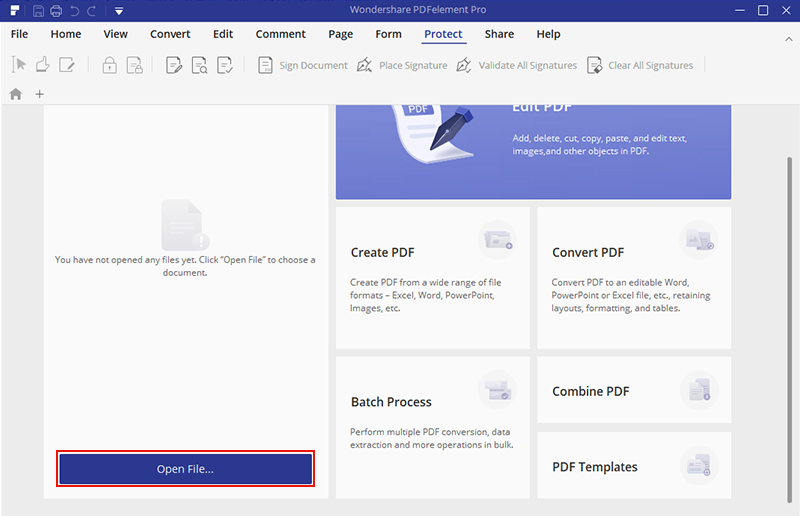 Step 2: Crop and Save File
Now to crop image head over to the top bar and click on Edit, this will open more options. In this Edit options menu, click on the Crop icon. Now a new window will open and it will ask you to set width and height and other parameters. Set them as per your requirements to crop image properly.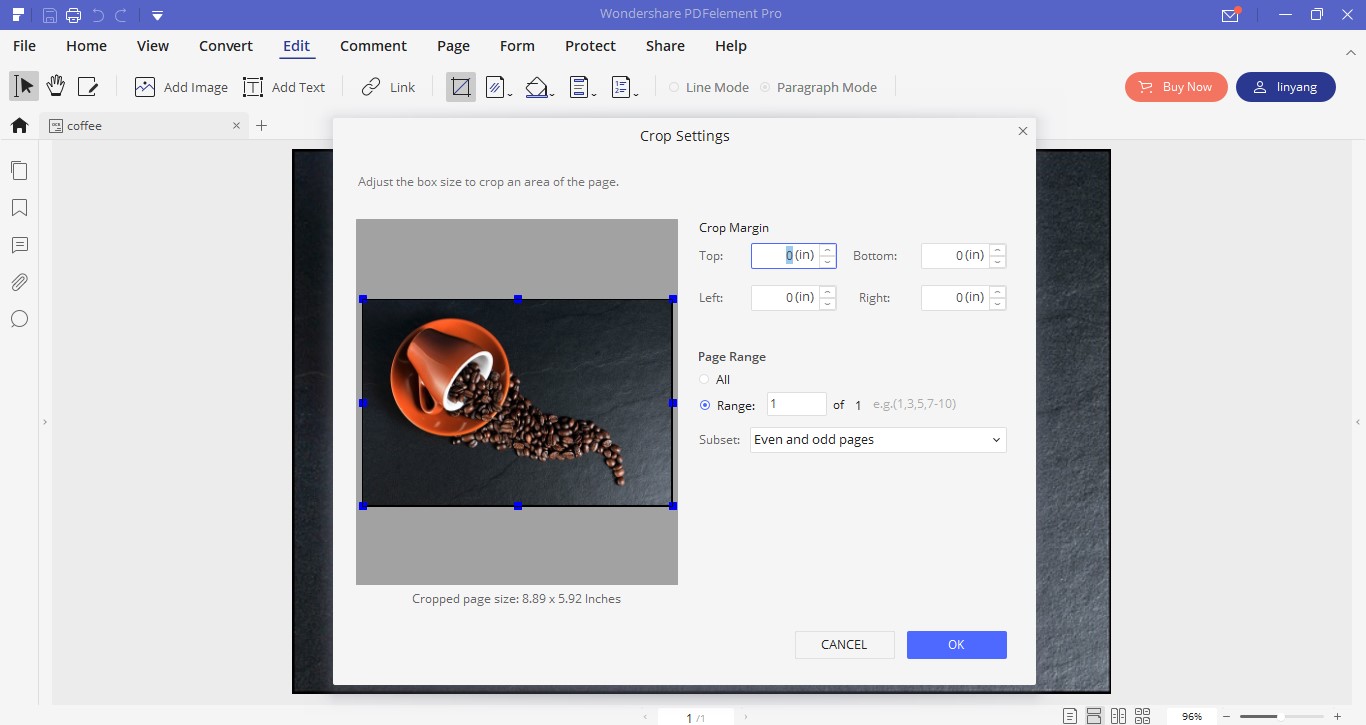 To save your crop file click on File and then click on Save As to save it your designated location. This is all for this guide on how to crop an image in PDF online.