How to Effectively Extract Images from PDF Online
HiPDF is the best platform to extract images from PDF files. It comes with premium tools which allow all sort of PDF editing capabilities. For example, you can put a password on your documents, you can rearrange your files and convert PDF to other formats. In this guide, we will go over all steps to extract photos from PDF online and then later offline as well.
Extract Images from PDF Online
Step 1: Visit the website and find the tool
Visit our website at hipdf.com. Now go to the top of the page and click on All Tool. This main menu option will open a new page where all our tools will be displayed.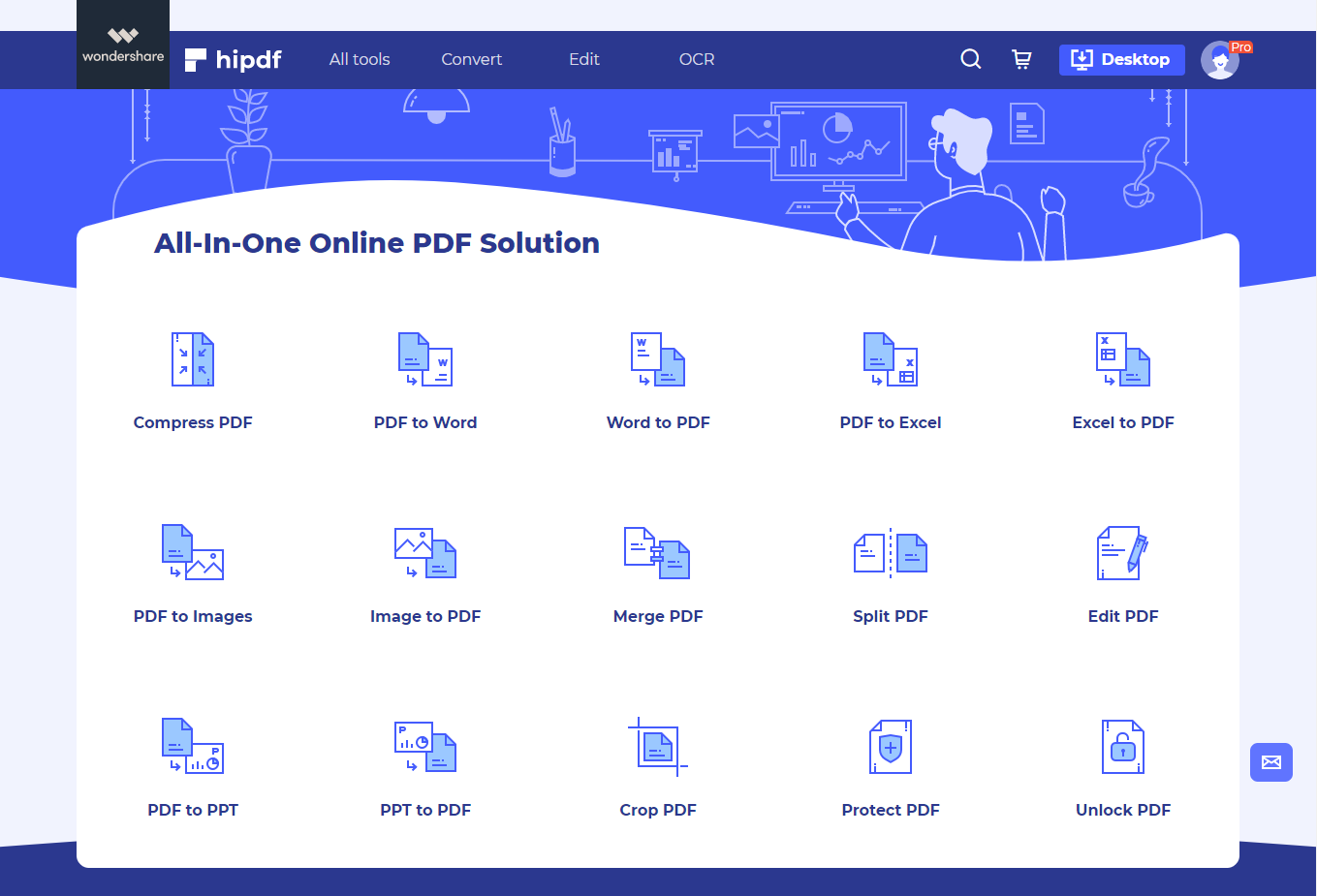 Scroll down to the middle of the page where it reads PDF tools. Under this section find the Extract images from PDF tool. Click on it to open it.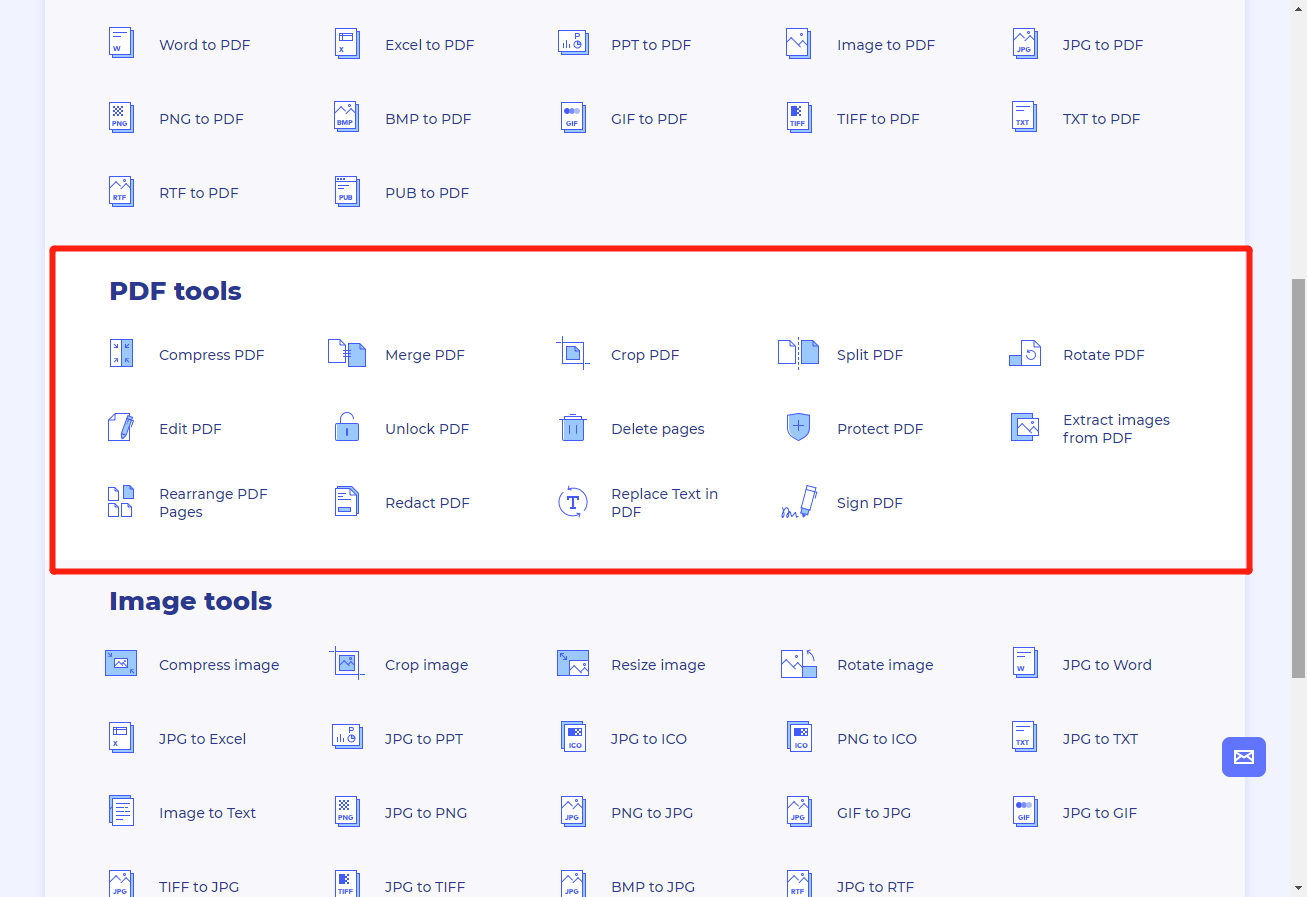 Step 2: Upload the file and set
To upload your file click on the Choose File button in the middle of the page. This will open a prompt that will help you locate your PDF file from your computer. Another way is by uploading a PDF files from your Cloud drives by clicking on their icons. Like for example clicking on Google Drive.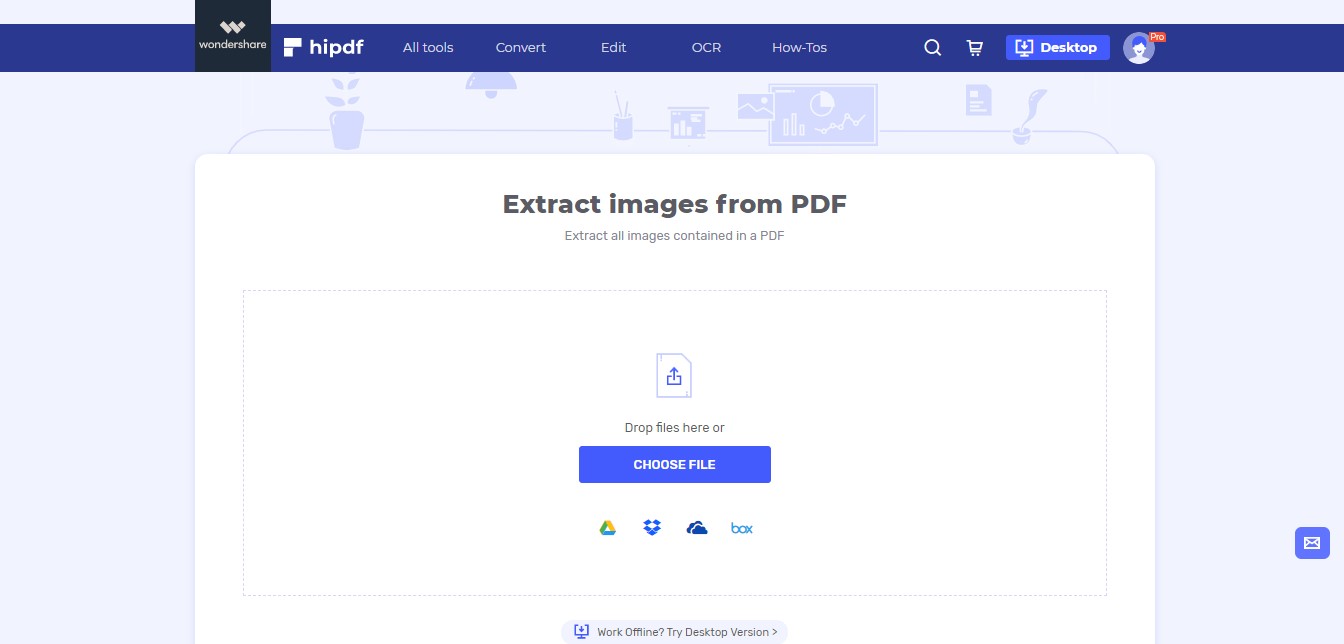 Step 3: Extract and Download
Once your file has finished uploading you can select different options to extract images from PDF file. You can extract images from All Pages, and Single page, and from Range of Pages. Choose as per your requirements and click on Extract button to start file processing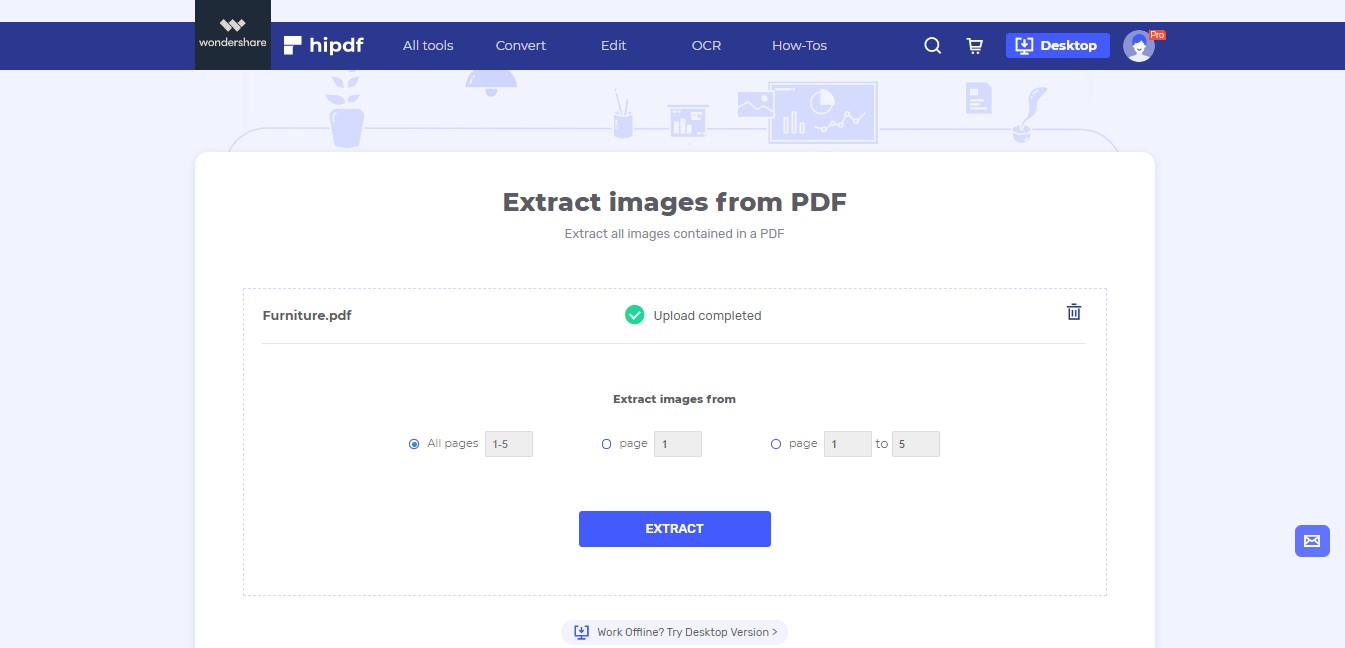 After the extraction has completed you can download the images by clicking on the Download button on the tool page. Or you can save these images on your cloud storages.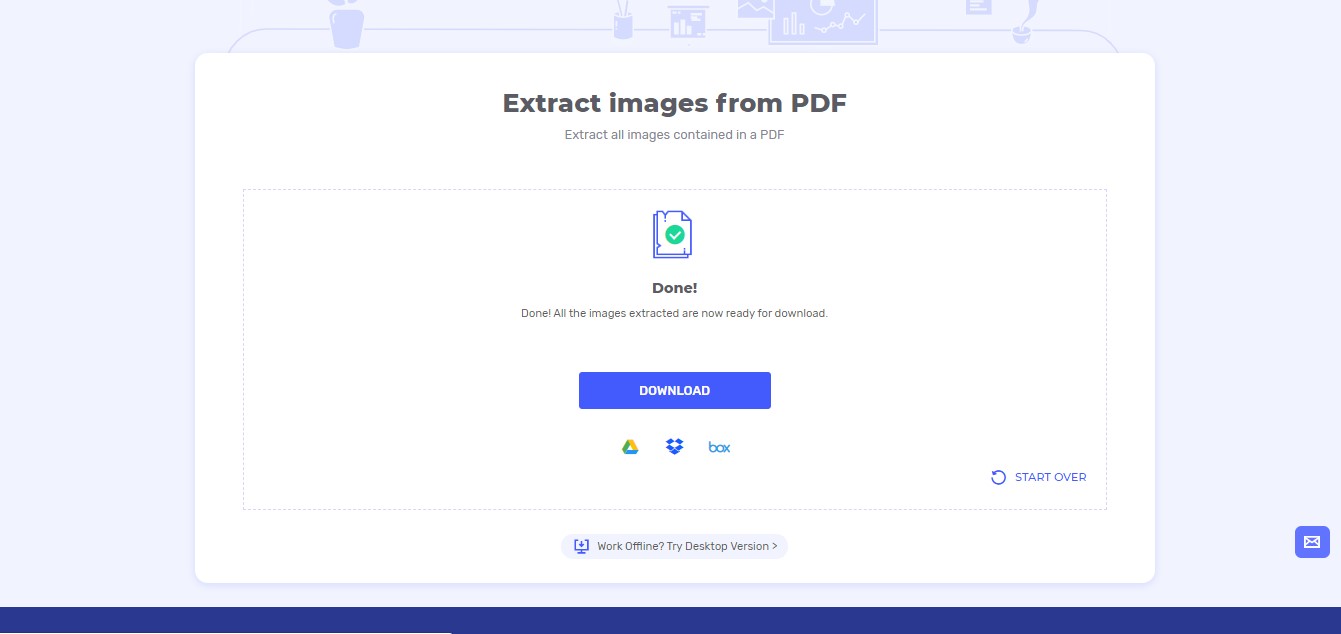 ---
Extract Images from PDF on Desktop/Offline
In many cases, we are required to perform the extraction of our files locally. For such cases, we need an offline software. We recommend PDFelement as it's of the best softwares for image extraction, file conversion, and file editing. To download PDFelement click on the top-right icon.
Step 1: Open PDFelement and Import file
Launch PDFelement on your system and click on File to extract photos from PDF. After this click on Open and then fetch your file using any of the available options.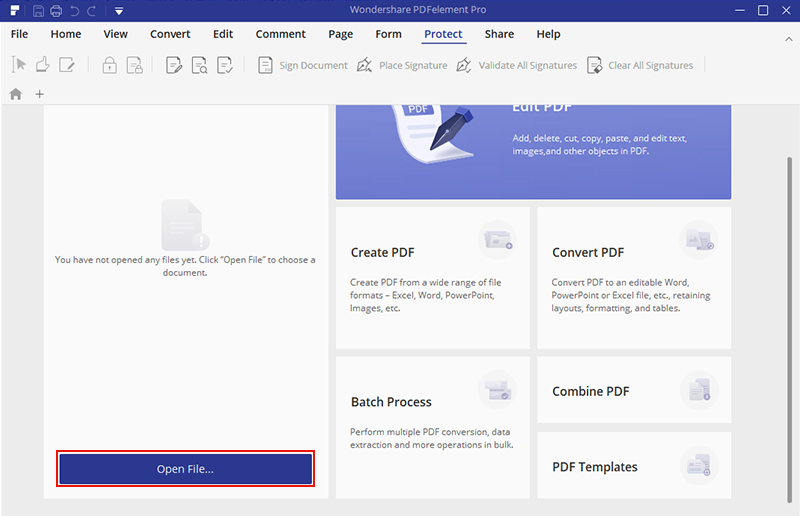 Step 2: Extract and Save
Now go over to Convert and click on To Image icon on the top bar. This will first open a prompt to save a copy of your current PDF file so that you still have the original file even after processing.
After this, another pop up will open where you can select the Format and Settings for To Image. Go to Settings and select Extract All Images in the PDF option. After this click Save to save your images.