Top 6 Best PDF to PNG Converter Online
Are you here to find the best PDF to PNG converter? Do you want to know which one is the best PDF to PNG converter? Do you want to convert your PDF file into PNG but don't know what is the best converter for free? if your answer is "YES" so you are at the right place after reading this article you will know which is the best PDF to PNG converter online without using your email.
Users often convert images into other file formats to PNG to enable them to use such images over the internet. One of the most common sources of images is PDF, which is also the most popular format for storing digital documents. There are many tools that can be used to convert image-containing PDF files to PNG, both online and standalone. This article looks at 6 of the most popular online PDF to PNG converters in the market today
I'll show you all these converter one by one and guide about them like their pros, cons, subscription charges monthly/annual and more stuff like picture and link also, so you can easily open it by just one tap/click.
Hipdf is one of the best online PDF to PNG converter online tool that not only helps you convert PDF to PNG but also helps you in converting PDFs to other file formats like ePub, Excel, Word and PPT. Apart from that Hipdf will also allow you to convert these formats back to PDF and it is just very easy to use with few steps. It is important to note that the output from Pdf is always high quality and it works on all platforms and browsers.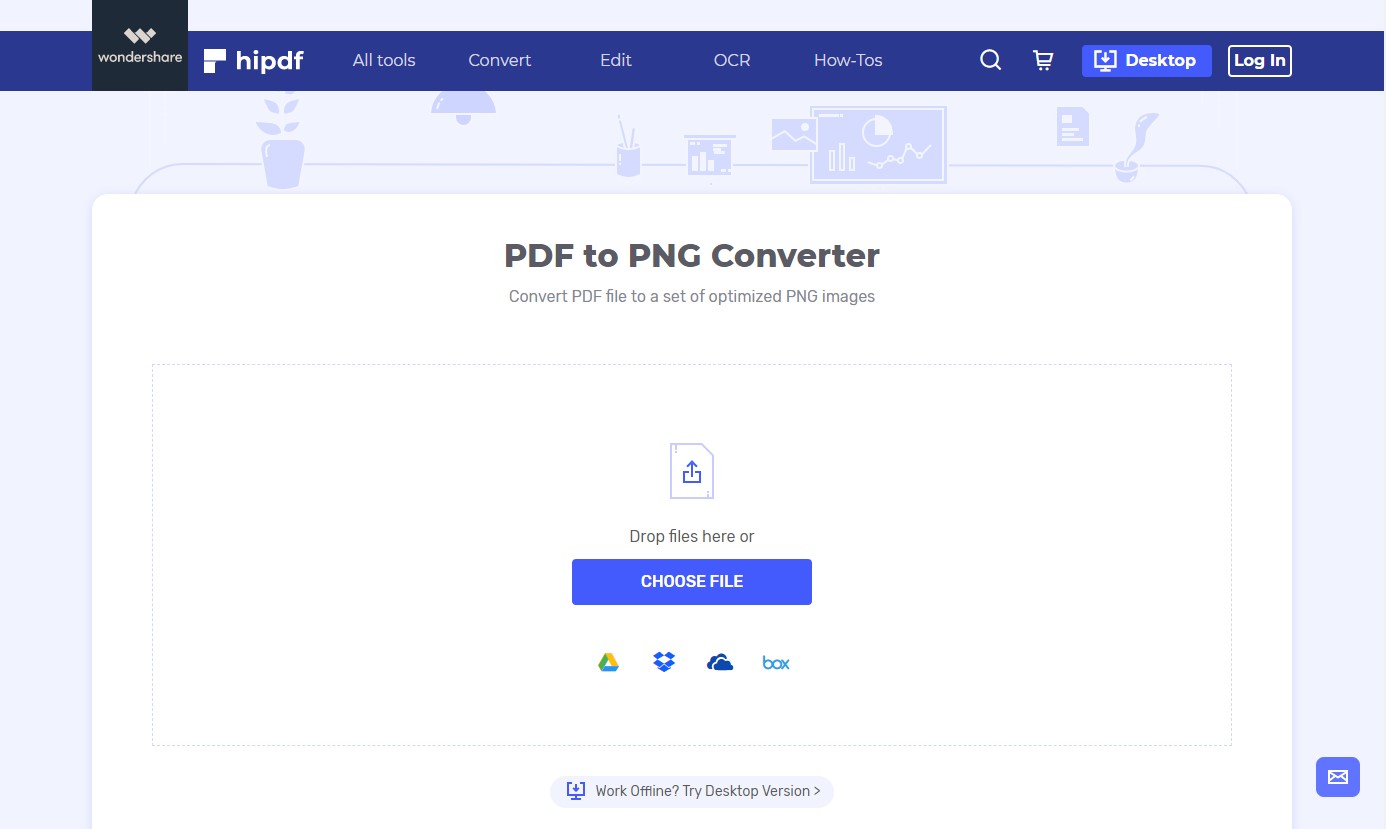 Pros:
Create and Edit PDFs
Convert PDFs to other formats
Secured your documents
Easy to use
High quality output
It works on all browsers
It keeps a record of all your previous file history
It is UI/UX friendly
It can convert multiple files at once
It keeps your data/files secure
Cons:
It has page limit
It has size limit
It has some paid features also
Pricing: $6 USD/monthly
---
For me this is the best PDF to PNG converter after HiPDF & SmallPDF, you can use the platform to convert your PDF files to PNG easily by simply uploading the files, selecting the desired output format, and converting them. Images can be uploaded to and from your Dropbox and Google Drive accounts so you don't have to link your computer's storage with the site.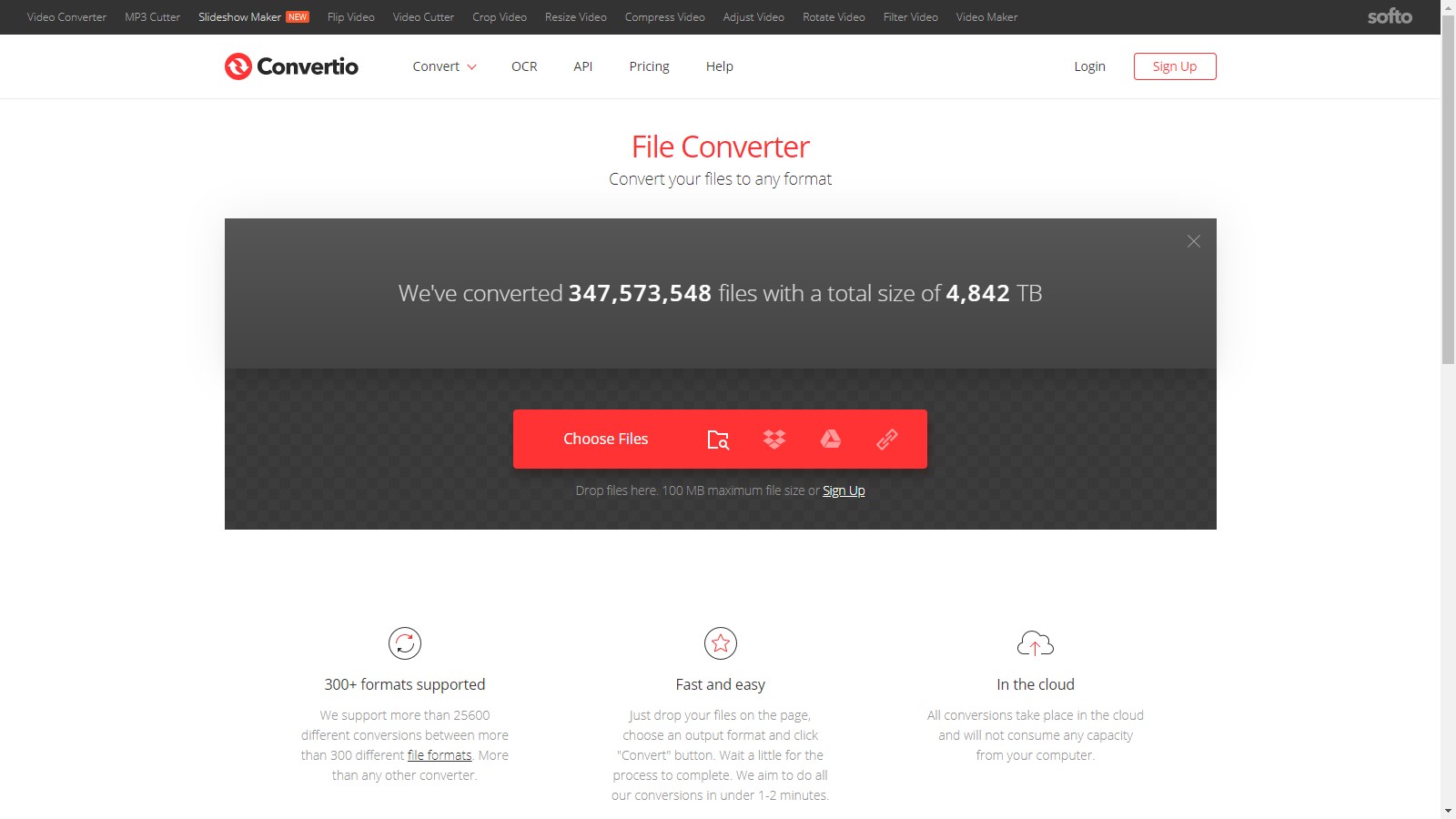 Pros:
No page limit
No image limit
Can share your file directly to dropbox
Can share your file directly to google drive also
300+ formats supported
Cons:
Don't have more useful tools
Hard to use as compare to other apps
Pricing: Free to use
---
Soda PDF is built to help you power through any PDF task. Edit the content of your documents. Create custom forms. Annotate your files. Send and track contracts for electronic signature.
It provides you advanced security and collaboration tools and features. It is very easy to understand and use it. It allows you to access all of its functionalities in the cloud, from any device. It even allows you to prepare and send your contracts directly by Soda PDF.
Step 1: Convert PDF to JPG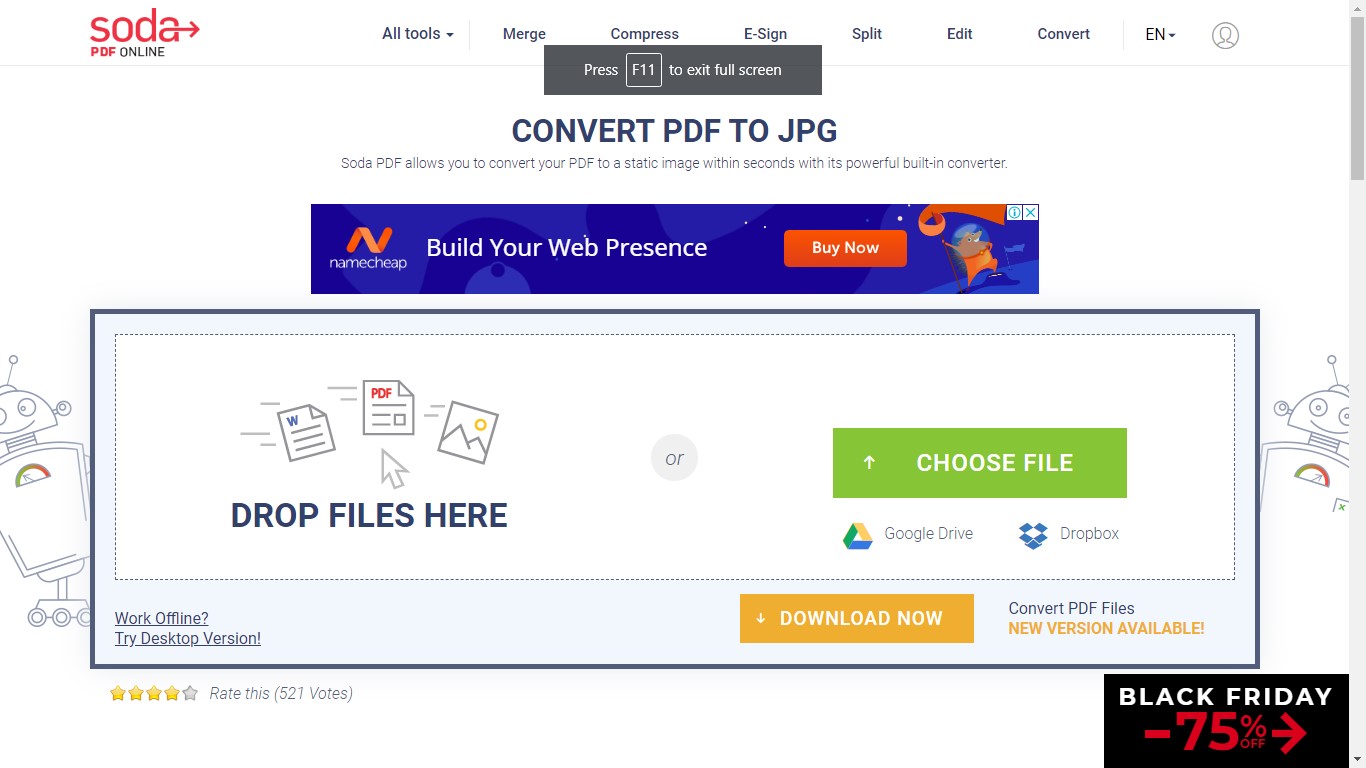 Step 2: Convert JPG to PNG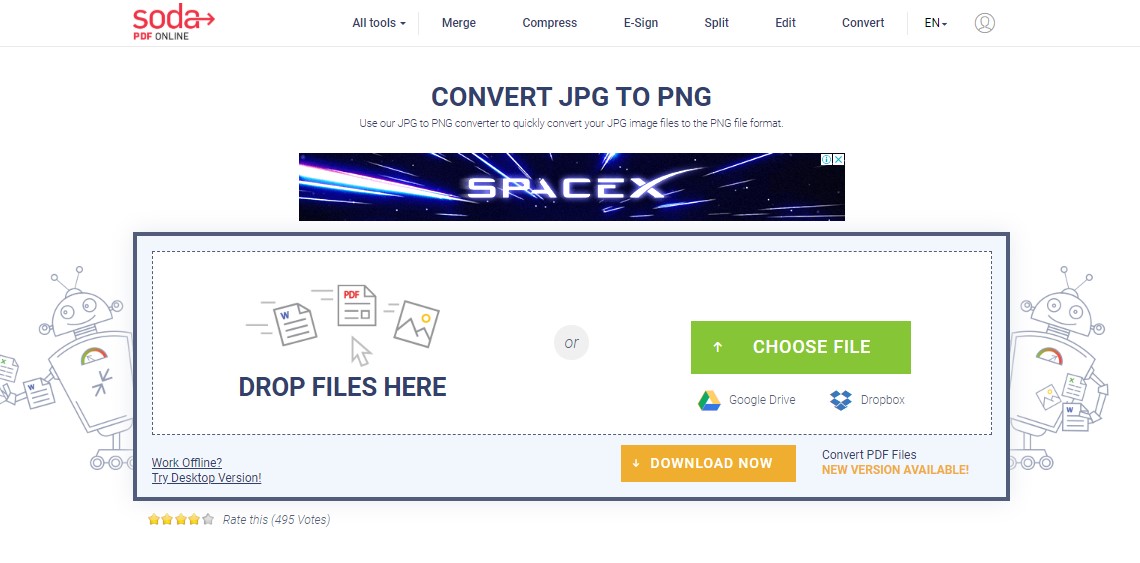 Pros:
Files can be easily accessed.
It can easily process your files
Cons:
Limited Convert File Formats
It does not have OCR.
It has limited features.
It does not support all major formats.
It does not many tools
Pricing:
Soda PDF Home: $120
Soda PDF Premium: $180
---
Smallpdf is a free, web-based PDF tool that enables users to convert PDF files to other file types, including PNG. It also comes with a long list of other features, including merging and splitting, creating and removing password restrictions, and compressing large PDF files into smaller sizes. One of its great features is that it allows you to upload documents from your Google Drive account, which helps keep the information on your computer safe.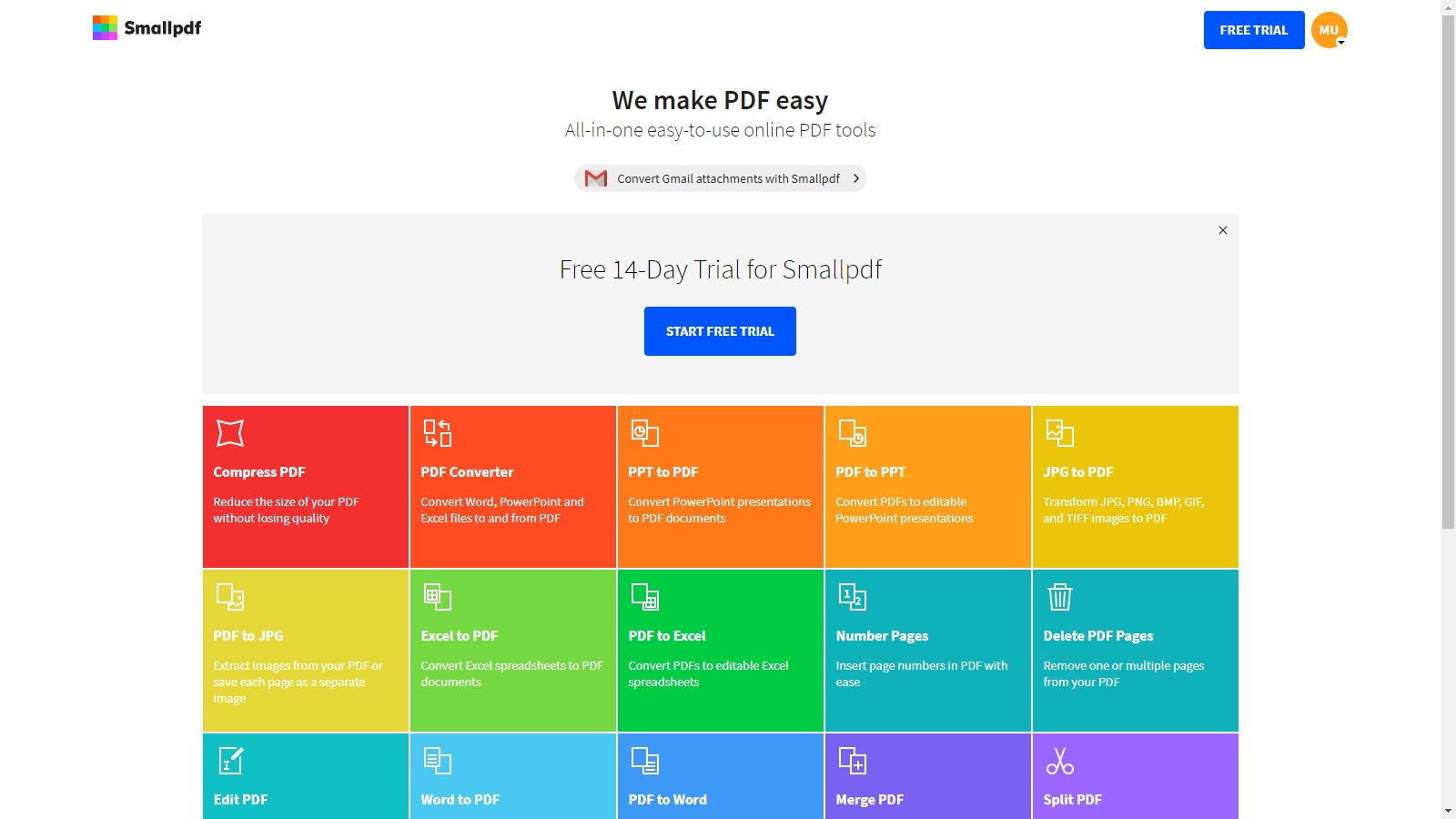 Pros:
No page limit
No image limit
Can share your file directly to dropbox
Can share your file directly to google drive also
Cons:
It is a paid app
Hard to use as compare to other apps
It has limited tools variety
Pricing: $12 USD/monthly
---
Zamzar is another a good web-based PDF to PNG converter. You can directly upload your file from your computer. You can use it on any operating system like windows, mac and linux.
Its enables you to convert your PDF files to a variety of file types, including PNG. Every option for conversion is conveniently located on the website's landing page. You simply select the file(s) (or use the drag and drop feature), select PNG from the format drop-down menu, provide an email address, and convert the uploaded file(s). It usually takes a few moments for the file to get converted and for you to receive the download link. It has many tools like compose, merge, split, editing tools but it does not have all the tools that you need.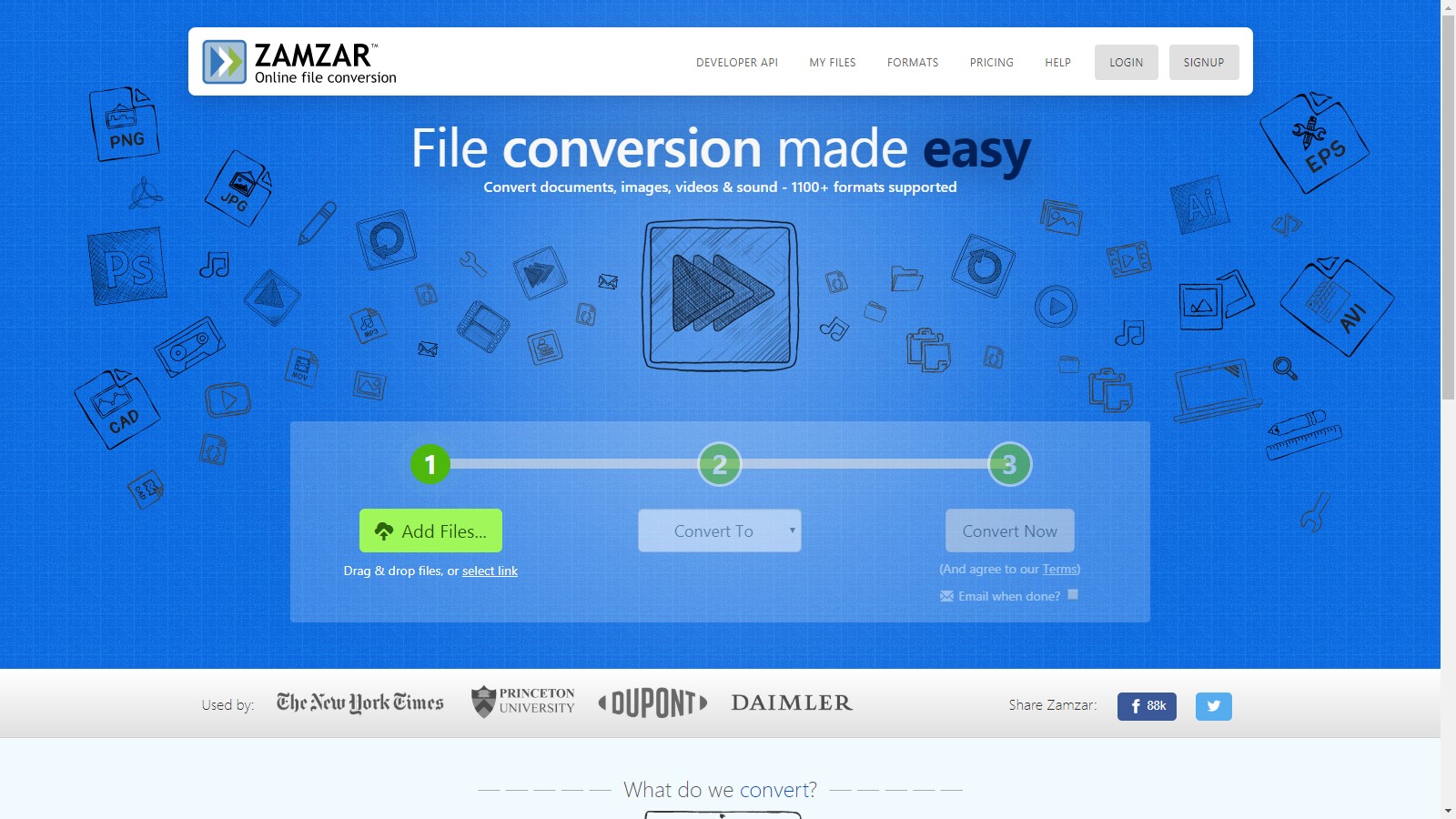 Pros:
The best feature of this app is that it can convert images as well as videos too
It does not provide you the download link on the same page. However, it will be e-mailed to the given email address
Cons:
It has page limit
It has size limit
It doesn't provide you the download link
It has bad UI/UX
It has limited features
It can only convert the limited types of files
It support limited PDF related tools
Pricing:
BASIC: $9/monthly
PRO: $16/monthly
BUSINESS: $25/monthly
---
It offers multiple options for converting, creating, and performing a whole list of other functions on PDF files from the web-based interface. Unlike many online PDF to PNG converters, this platform allows you to customize the render DPI, which affects the quality of the converted images. Additionally, this converter saves each page from your PDF as a single PNG file and can be downloaded as such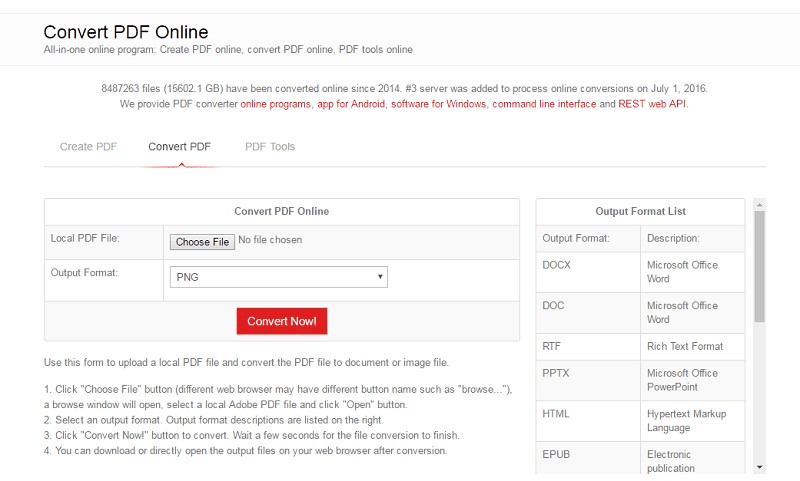 Pros:
Lists all output files on the conversion page, formerly it opens new pages.
One click to pack all output files into a zip file.
One click to delete all your files to protect your privacy.
Hides unnecessary sections such as menu navigator, settings and advertisement.
Cons:
It is a paid app
Hard to use as compare to other apps
It has limited formats
The old website doesn't need to load many scripts
Pricing: Annual $29.95
---
Best PDF To PNG Converter
After going on all the tool it is clear that HiPDF is the best online PNG to PDF converter out there. It's followers the highest amount, the tools and features as compared to others. It's UI/UX is really good looking and easy to use for the users. Apart from, it offers direct image conversion to other formats. Meaning it can also be used as an image converter.
Additionally, it has all the tools and features to solve all your PDF related problems like edit, merge, split, crop, convert, compress and many more. It has some amazing features like OCR and batch conversation too. Let me explain these two features to those who don't know about it, so you can have an idea of how these two features are amazing and helpful. Sometimes, you want to edit the text inside an image but you may not know how to do it or you use difficult or long procedures to do it. OCR (Optical Character Recognition) makes possible for you to edit texts on images. On the other hand, batch conversion makes it possible for you to simultaneously convert multiple files from one format to another.
In the end, I would like to suggest all the reader who wants to have PDF to PNG or many other PDF editor to get a PDF Pro or PDFelement. It is one of the best alternatives for your day to day operations. It features simple editing and printing features combined with advanced Optical Character Recognition (OCR) that helps you fulfil your editing tasks on scanned files. It also lets you add annotations, bookmarks, watermarks, hyperlinks, bait numbers, passwords, and digital signatures to your PDF documents. You can perform these actions in batch, thus saving time and money. I hope that this TOP 6 PDF TO PNG CONVERTER list was useful to you and also I hope that this article will help you to decide which one is best suited PDF to PNG converter for you and your needs.