How to Convert Image to Text Online
Sometimes we need to perform Image to Text conversion so that we can edit the text portion of our images. For example, let's say we have a scanned document, but we need to change the title of the document and print it again? The only way this task can be accomplished is by changing Image to Text online. We do this by using HiPDF OCR converter.
OCR stands for Optical Character Recognization. It identifies the characters on the images and makes them editable.
Image to Text Online
In this guide first we will see how to do this Online and then later Offline.
Step 1: Visit the website and find the OCR tool
To begin following this tutorial first visit our homepage at hipdf.com and then head over to All Tools from the top menu.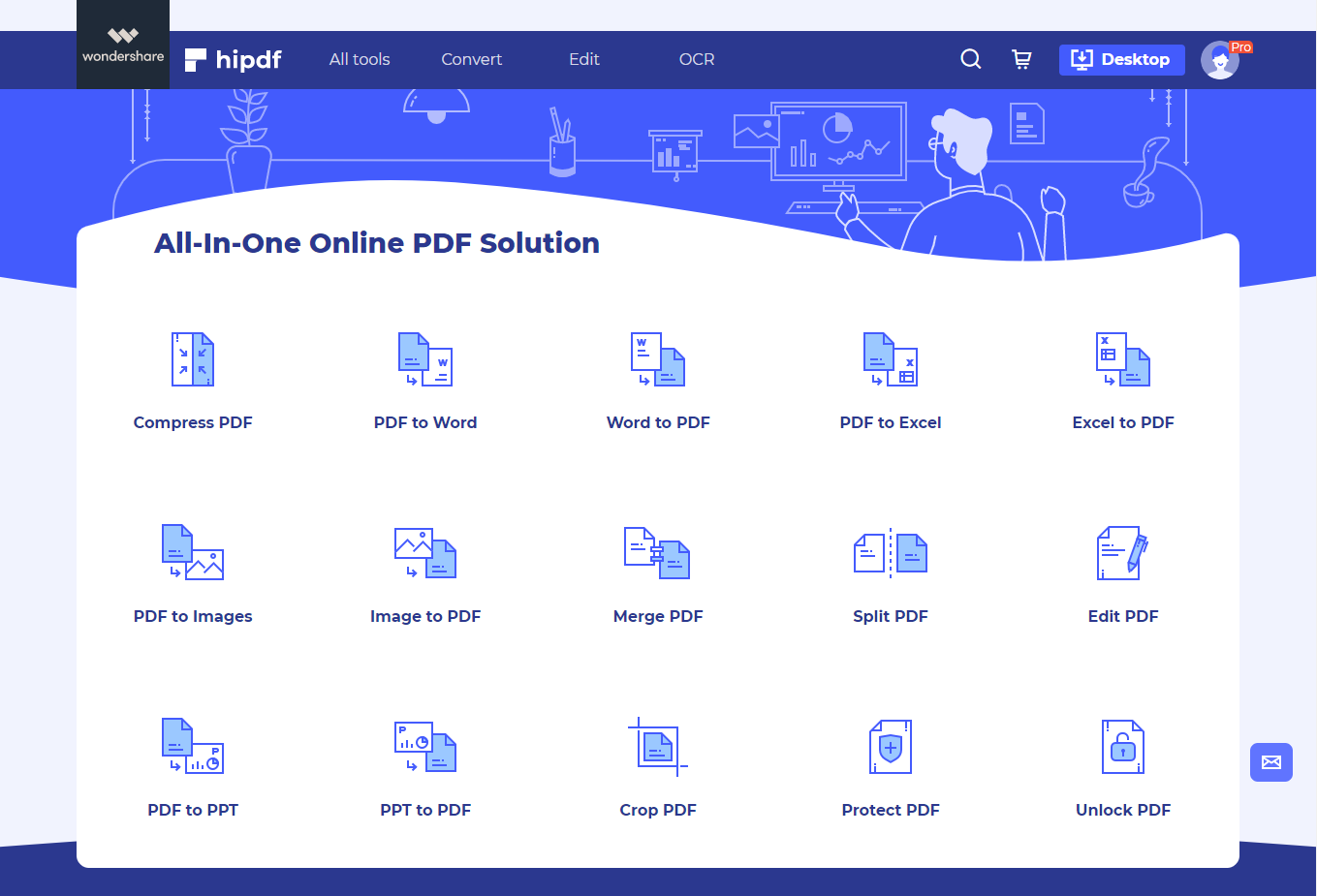 Once you have reached the All Tools page. Scroll down to Image tools section and click on OCR Image icon. This will lead you to OCR Image to Text tool page.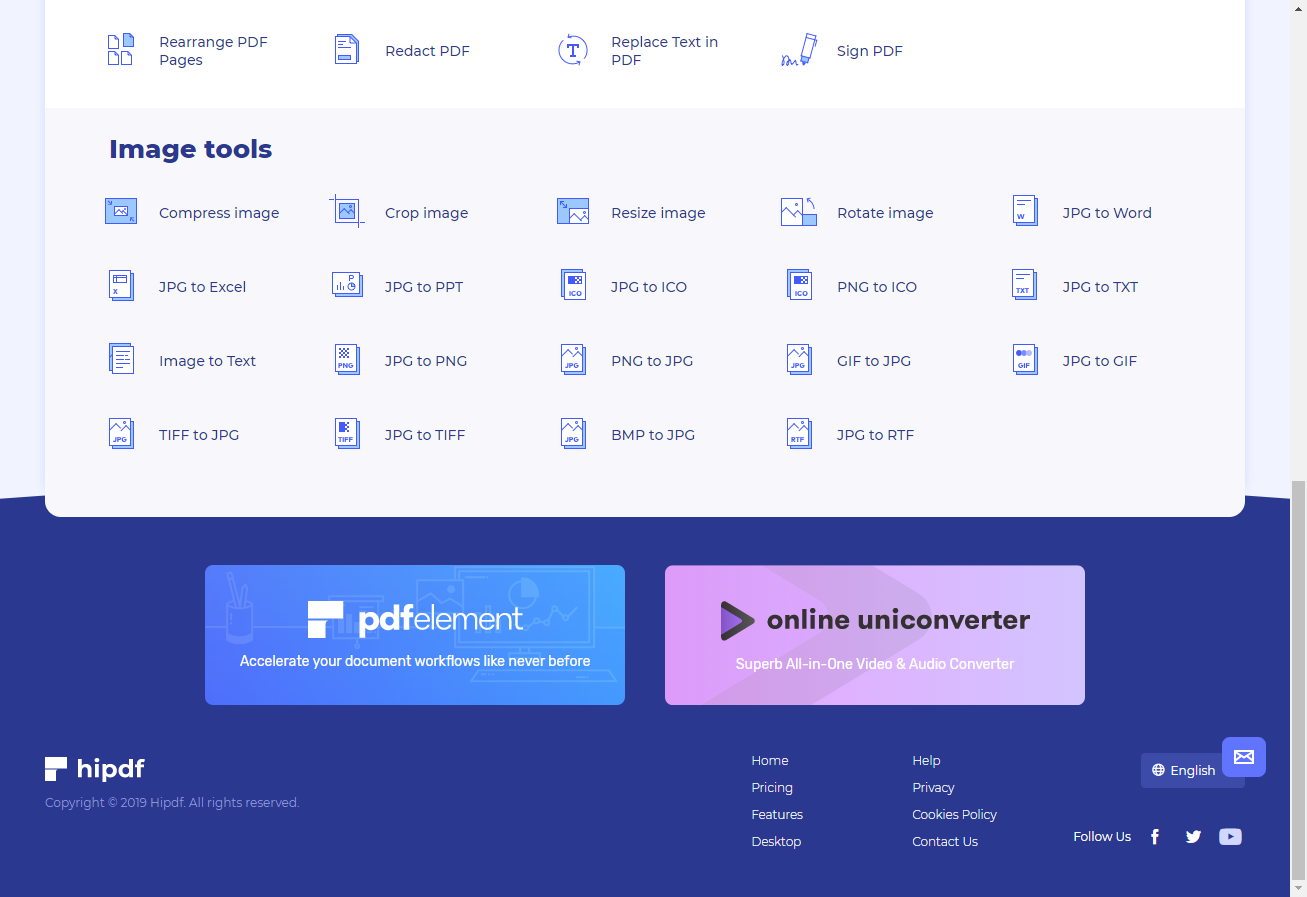 Step 2: Upload the file and set OCR settings
On this page there are two ways which you can use to upload file. Either click on Choose File to upload local Image file, or click on any Cloud Icons like Google drive, One Drive, Drop-box to add Image files from Cloud.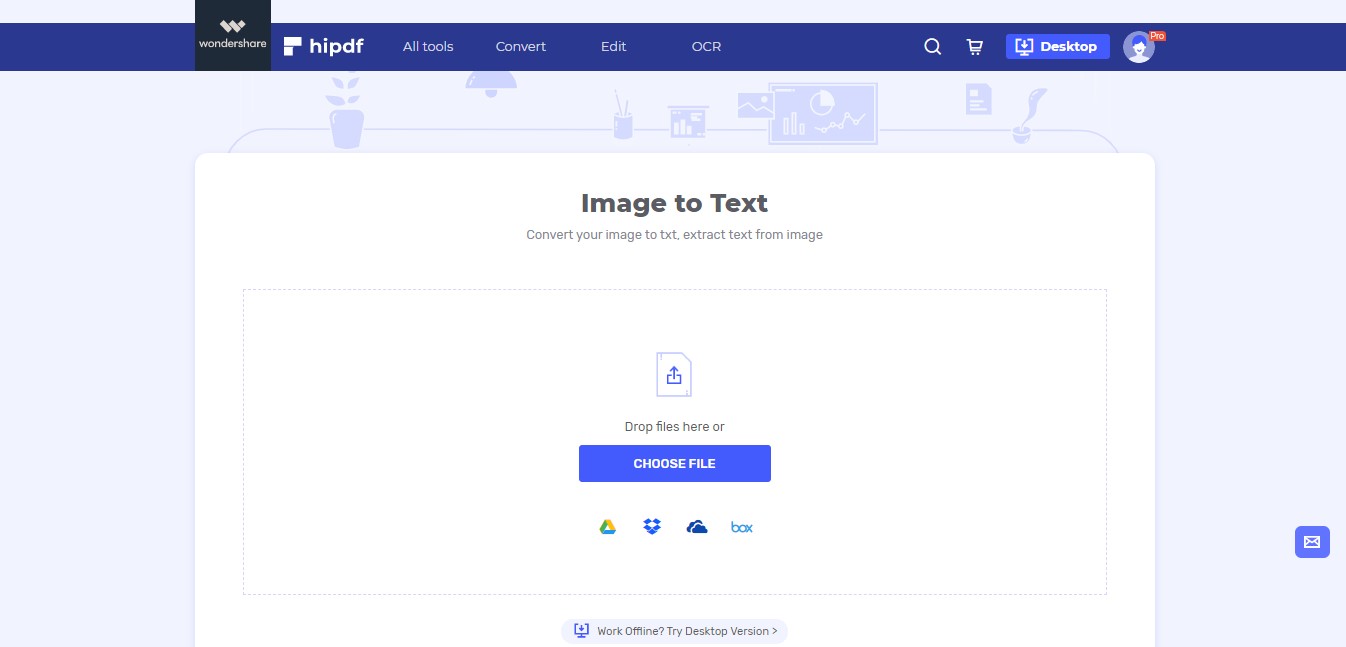 After uploading the image files you can set the OCR settings by clicking on the OCR Setting button on the right side. Over here select any language you want to edit with, by default English will be selected. After this click on Submit to proceed. And click on Convert to convert OCR image to text.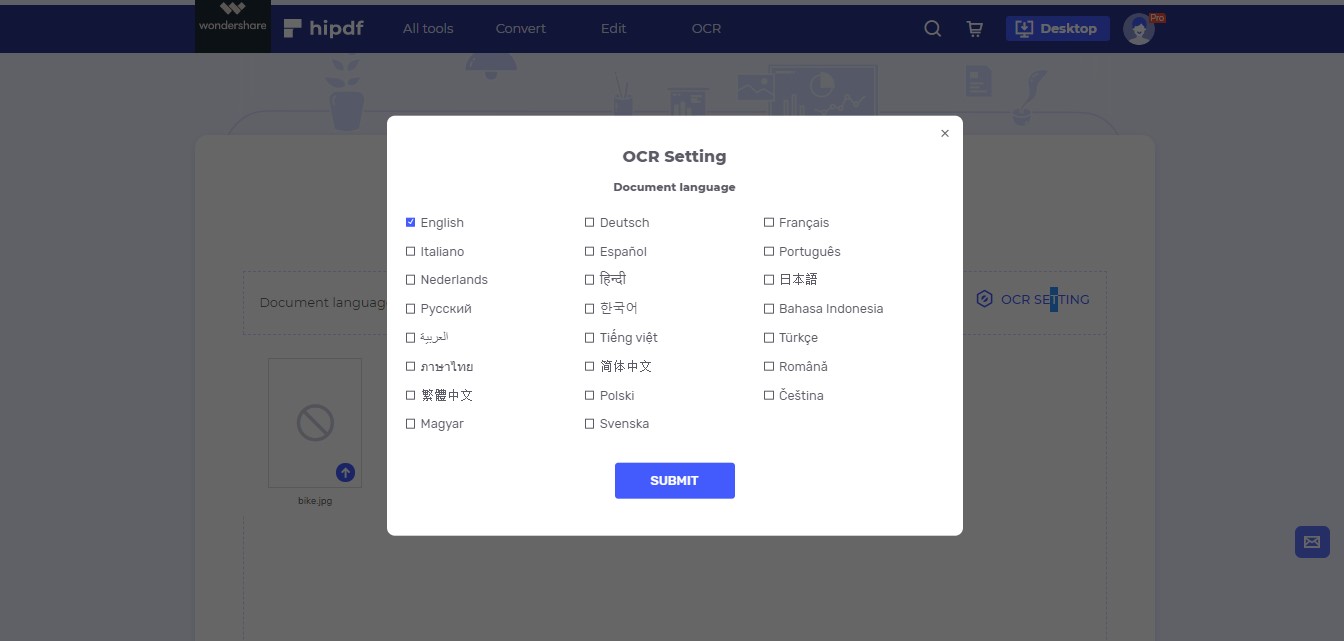 Step 3: Download Text File
Once processing has finished, you'll be asked to download the file by clicking on the Download button at the center. Alternatively, you can also click on one of the Cloud options to save your documents online.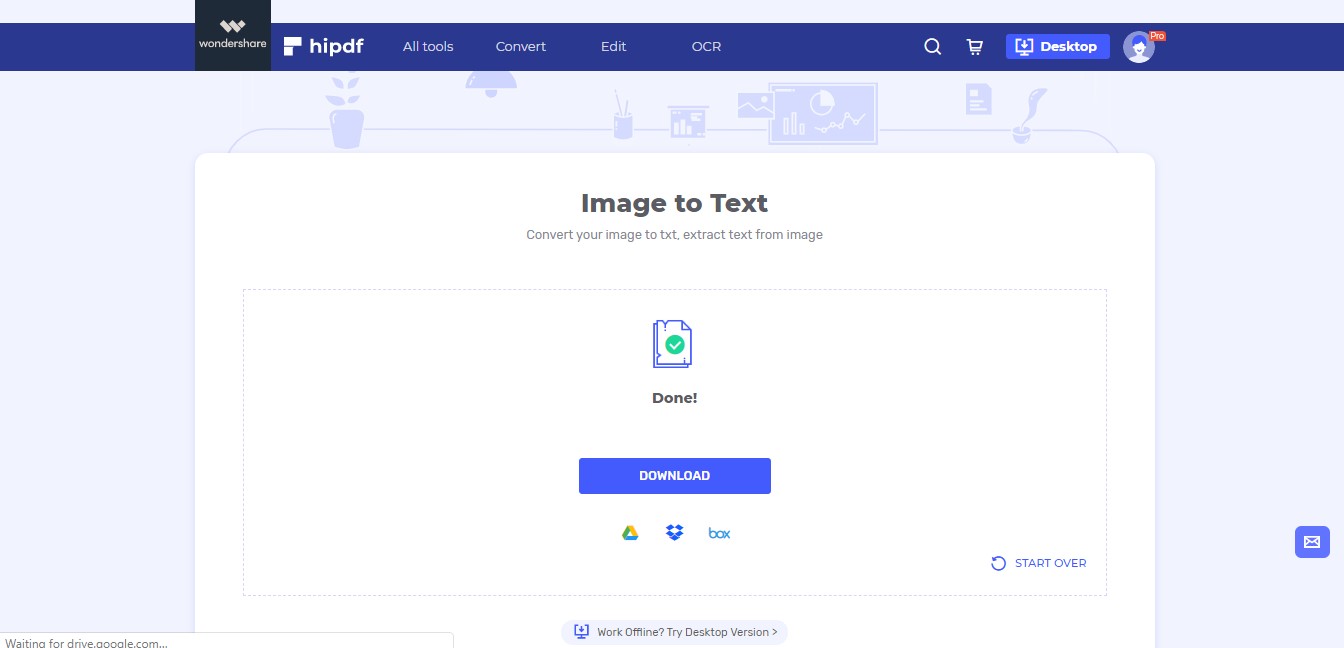 ---
How to Convert Image to Text on Desktop/Offline
Now we are going to learn how to do OCR image to text Offline. As we may not always have access to online tools. For this reason we will be using PDFelement, which has powerful OCR functionality and also provides editing and file conversion features.
Step 1: Open PDFelement and import file
Open up PDFelement and click on File, then click on Open, and finally click on Browse button as in the image below. A pop-up file browser will open. Select show All Files, and then open your image file in PDFelement.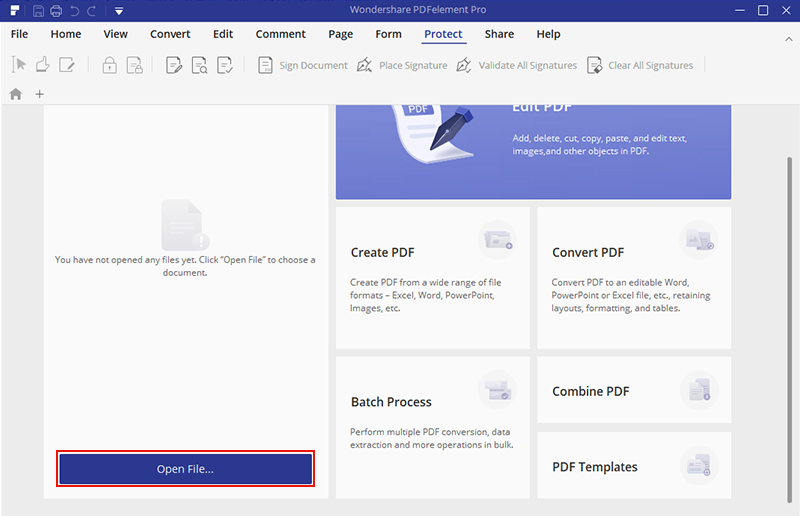 Step 2: Perform OCR
Now click on Convert and then select on OCR icon on the top left. However, it will ask you to download OCR assets when you click on it the first time.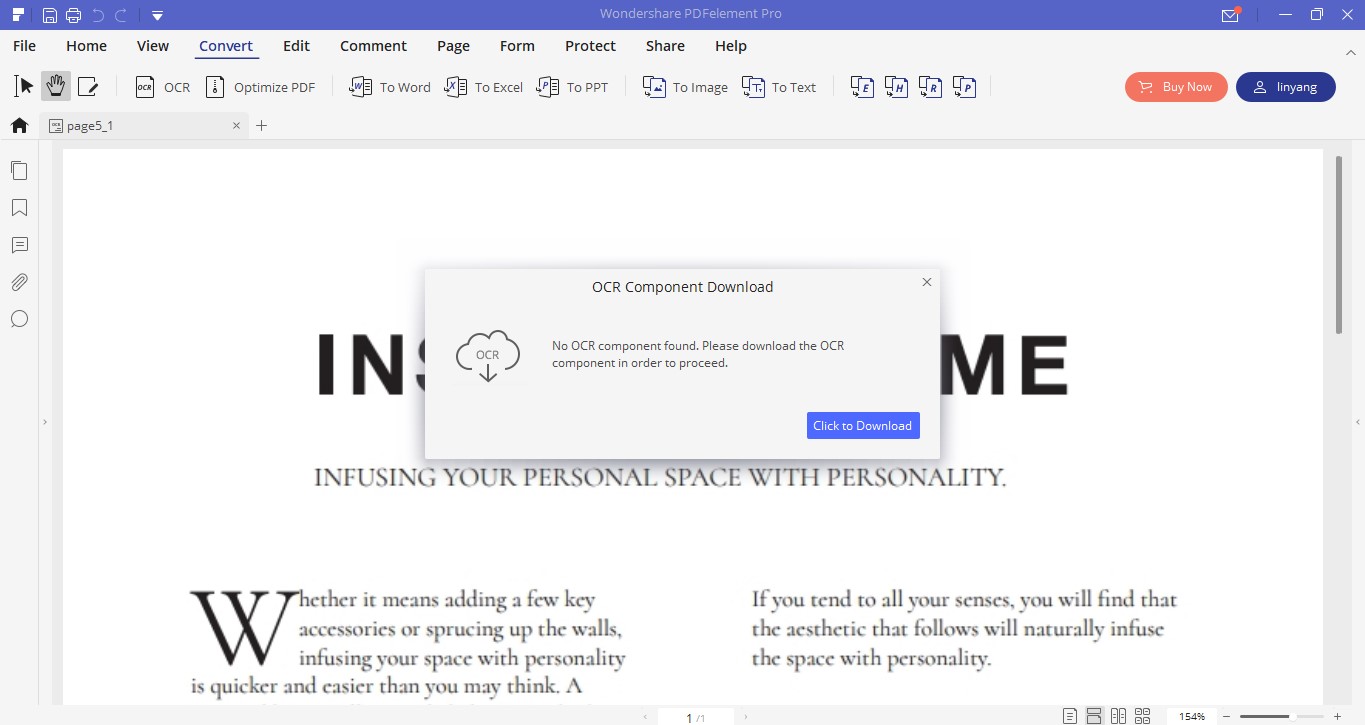 Once you have finished downloading the OCR assets and you click again on OCR icon, then it will ask you to set the OCR settings. Click OK once done.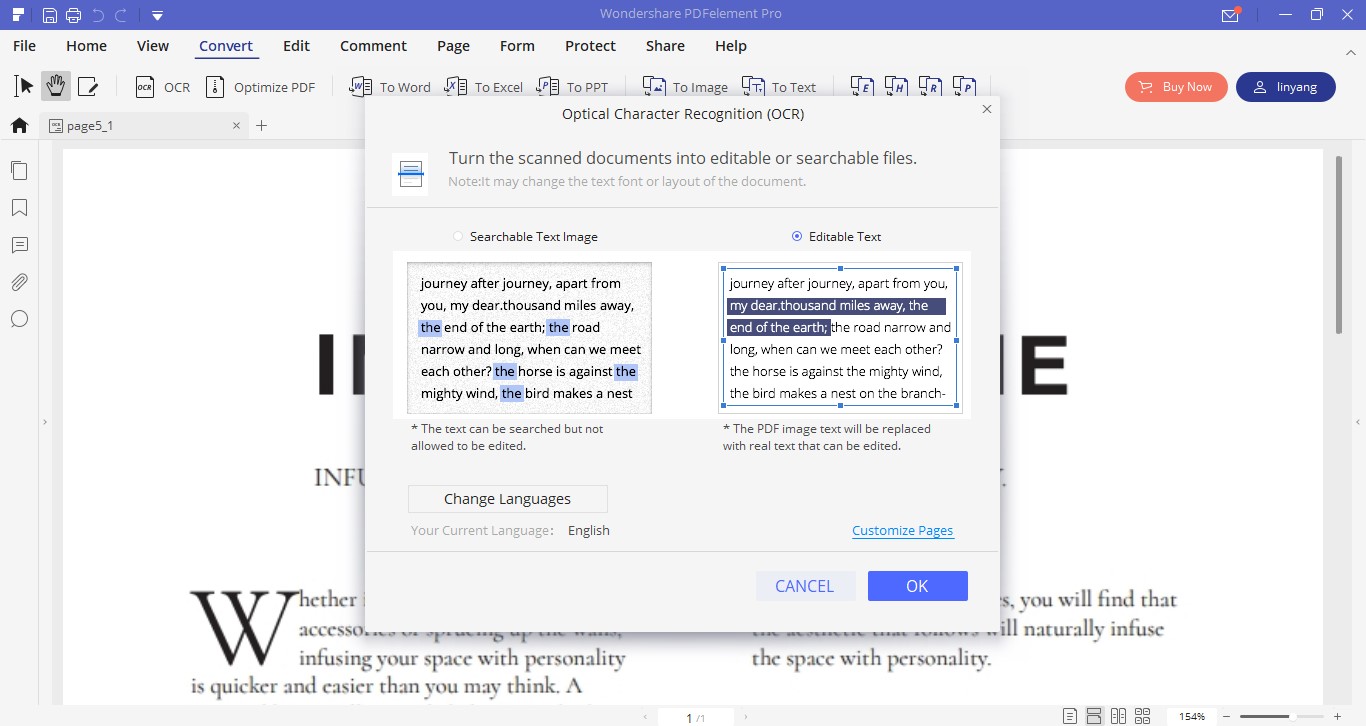 Step 3: Save Text File
Now what's left for you to do is convert this PDF image to Text file. You might be confused that why it's in PDF format. That's because PDFelement converts everything to PDF while processing. Click on To Text icon in the Convert toolbar, and then Save your file by clicking on Save.