How to Quickly Convert JPG to TXT Online
Converting JPG to TXT is a very easy process thanks to hipdf.com. HiPDF provides different types of file conversions free of cost. For example, if you want to convert PDF file to JPG, PNG or Excel, you can easily do so. And also vice versa as well. The best part about all of these tools is that they are completely free. In this guide we will be primarily focused on how to convert JPG to TXT document online and then later offline.
Converting JPG to TXT Online for Free
Step 1: Visit the website and find JPG to TXT tool
To convert JPG to TXT online visit our website at hipdf.com. Here you will find numerous tools. To see all the tools together click on All tools.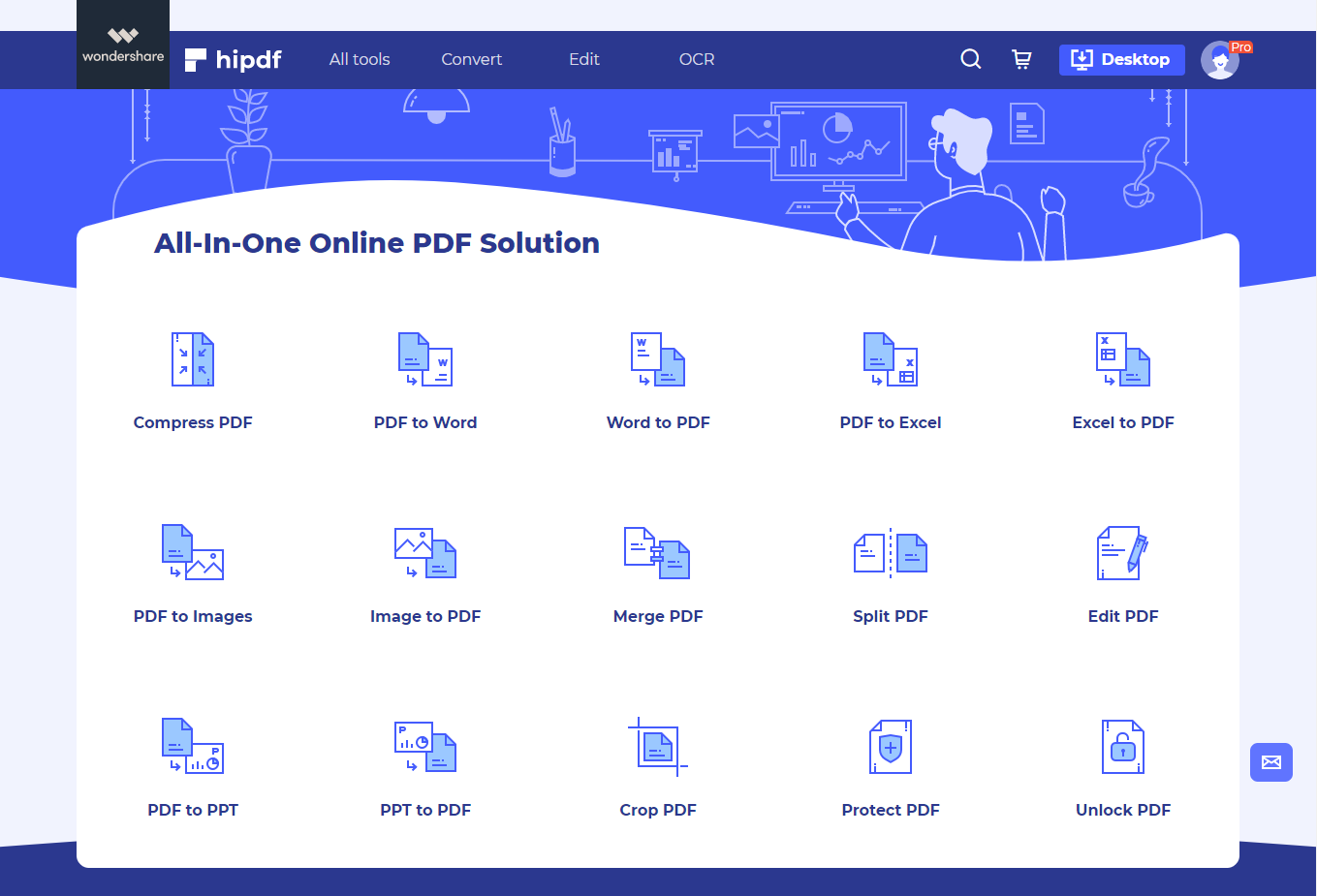 A new page will open. Scroll down to the bottom of the page and select JPG to TXT from the Image tools section. We provide the best JPG to TXT converter online.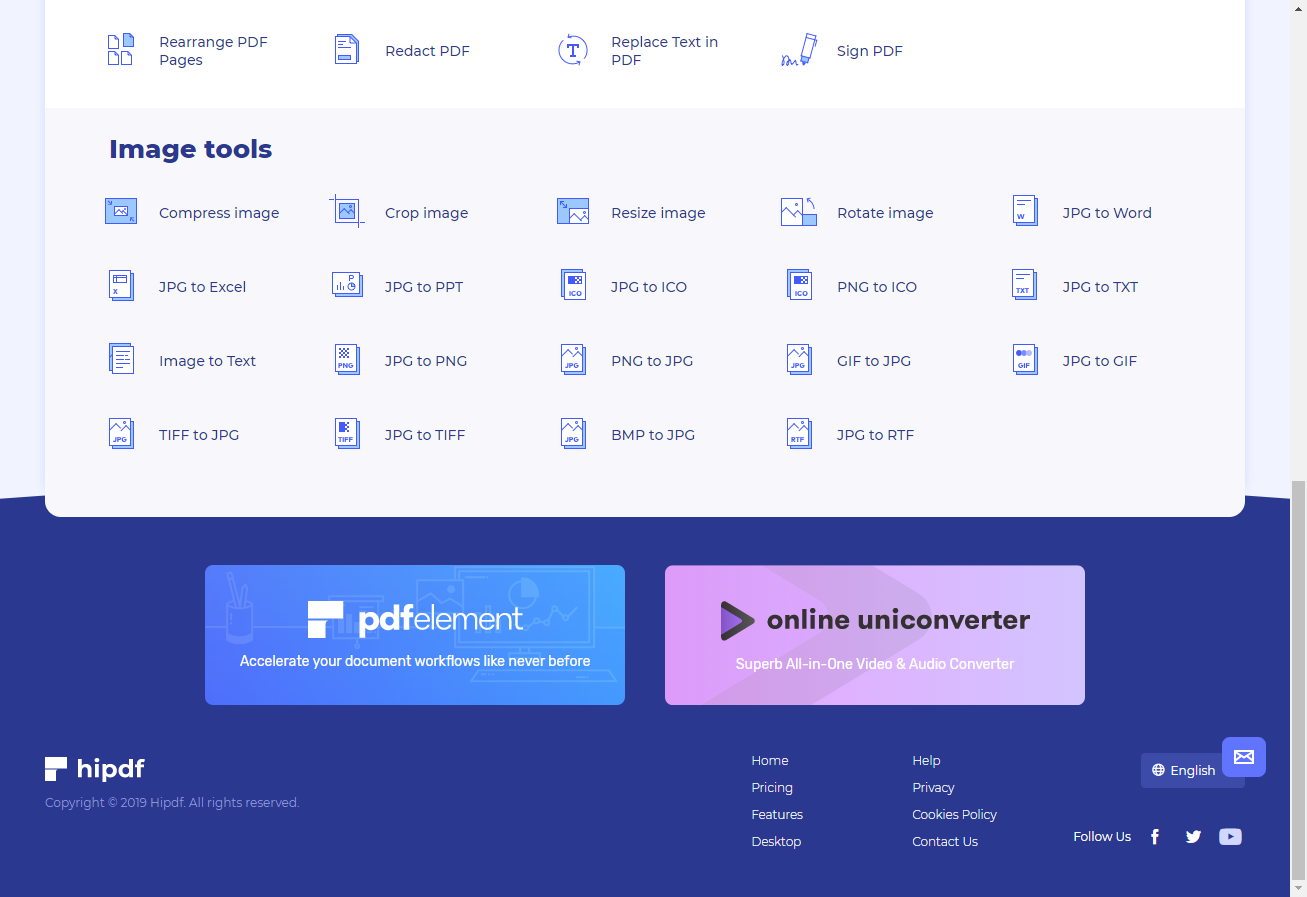 Step 2: Upload the JPG file
After clicking on the bottom the JPG to TXT converter online free tool page will open. Here select the Choose File button to upload your JPG file to our server. Additionally, you can also use Google Drive, One Drive, and Drop Box as well.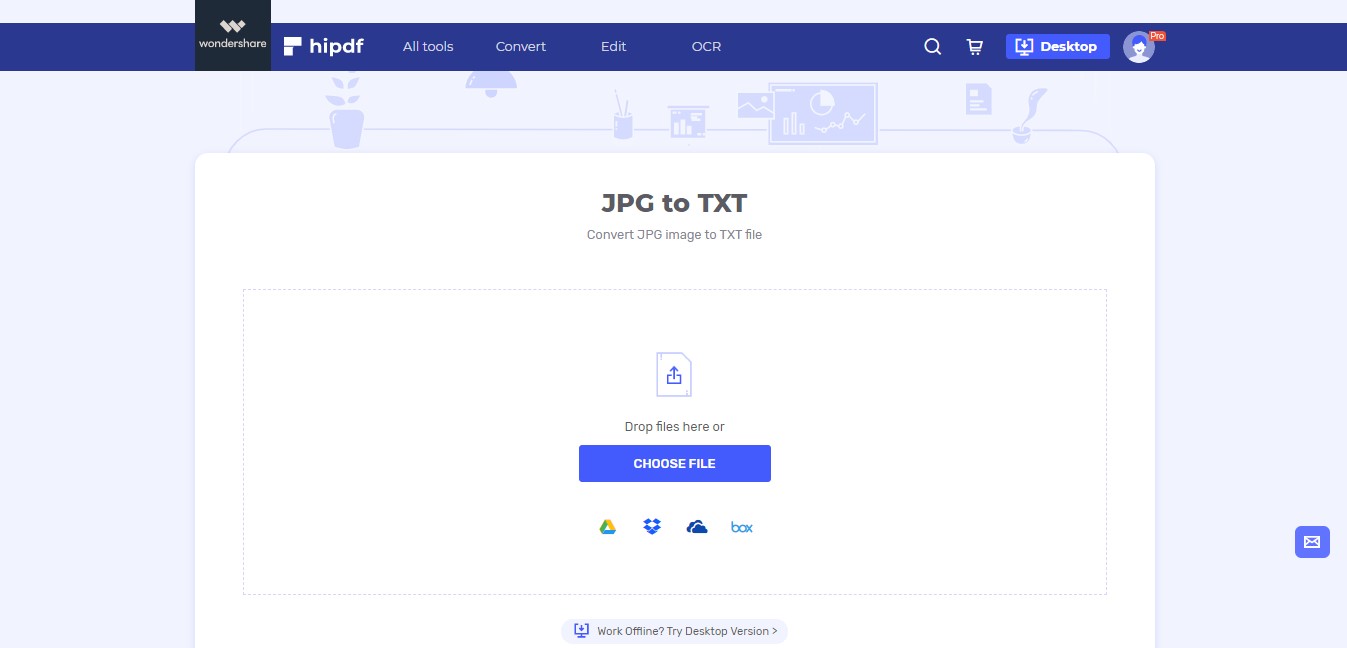 Step 3: Convert JPG to TXT and Download File
Your uploaded file will show as a small icon. You can now change the OCR settings by clicking on the OCR SETTING button on the right.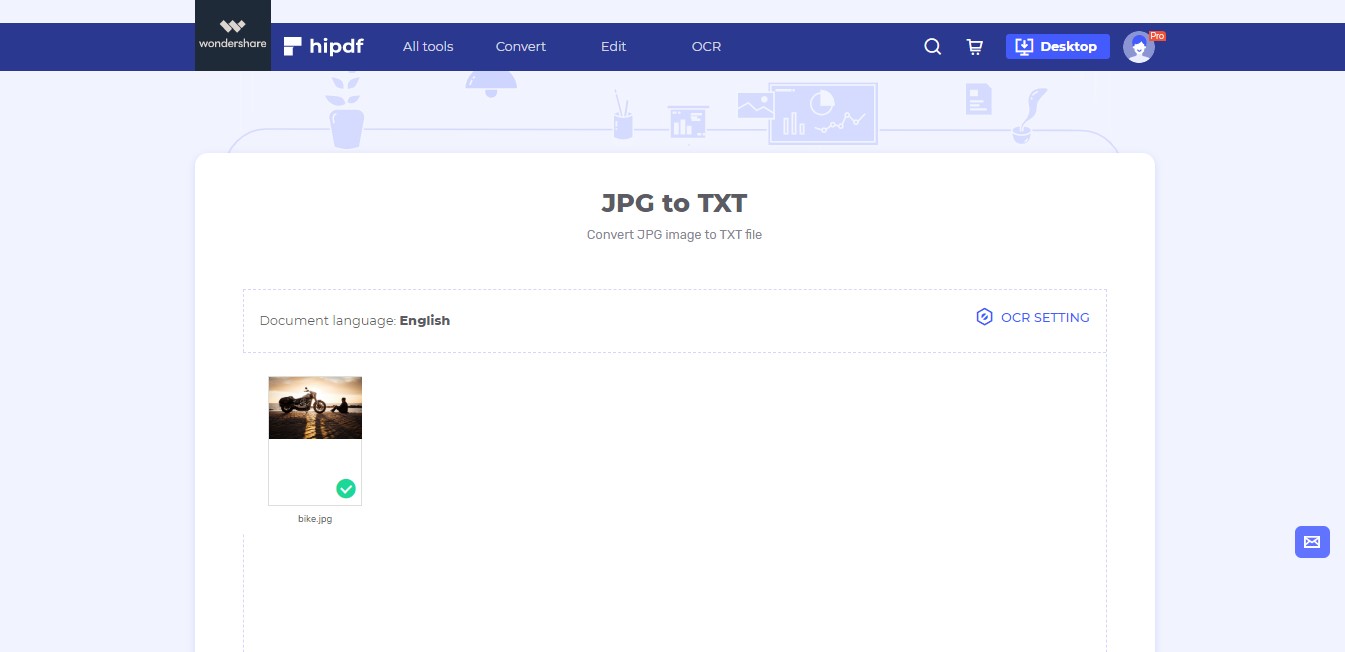 Here you can select any language you want. Select your desired language and click on Submit. Now click on the Convert button to begin conversion.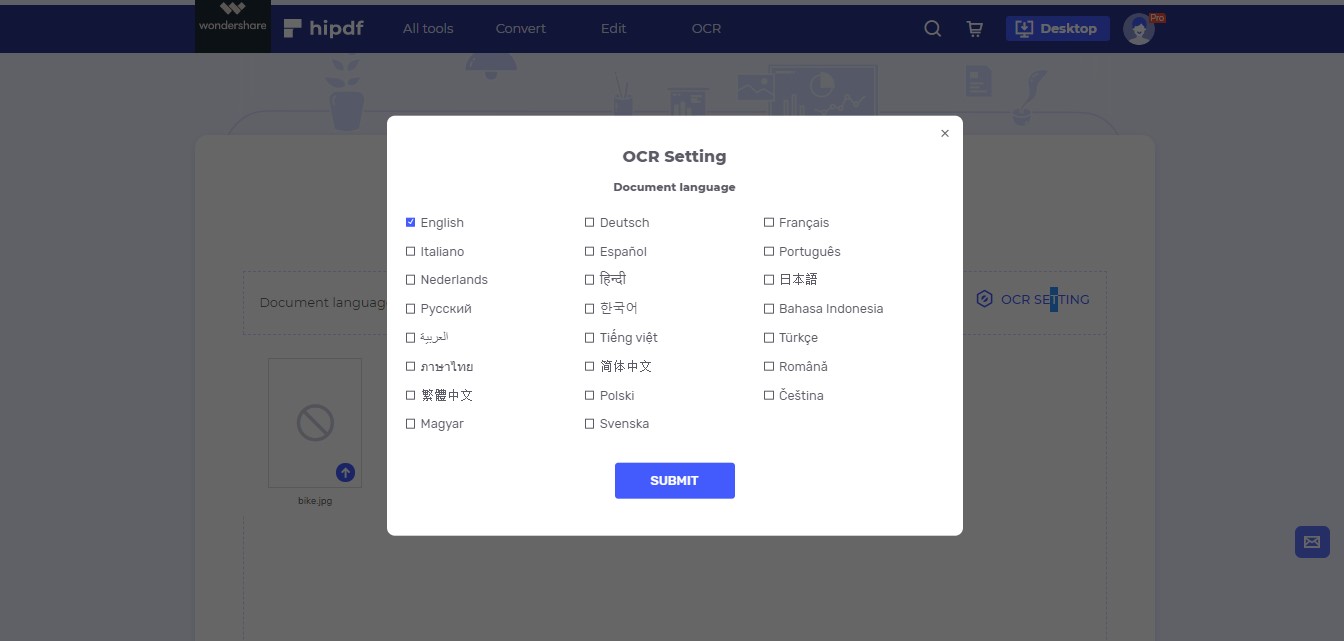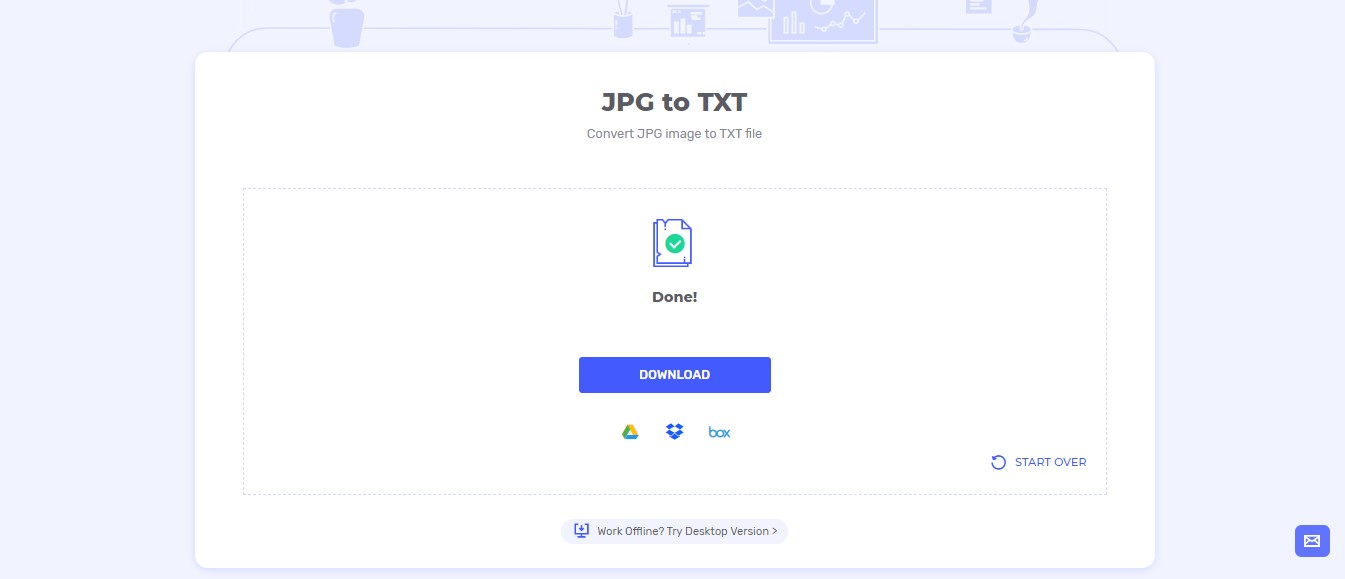 ---
How to Convert JPG to TXT Offline
In many cases we are required to perform the file conversion offline. In such cases we require an offline file conversion software. For this reason, we will use PDFelement, which is an amazing file conversion software. We will use it to convert JPG to TXT document offline.
Step 1: Open PDFelement and Import file
Begin by first downloading PDFelement by clicking on the desktop icon at the top of hipdf.com. After this launch your application and open your document by going to File, then select Open, and after that click on Browse button. Make sure you allow All files to be shown not only just PDF to open JPG file.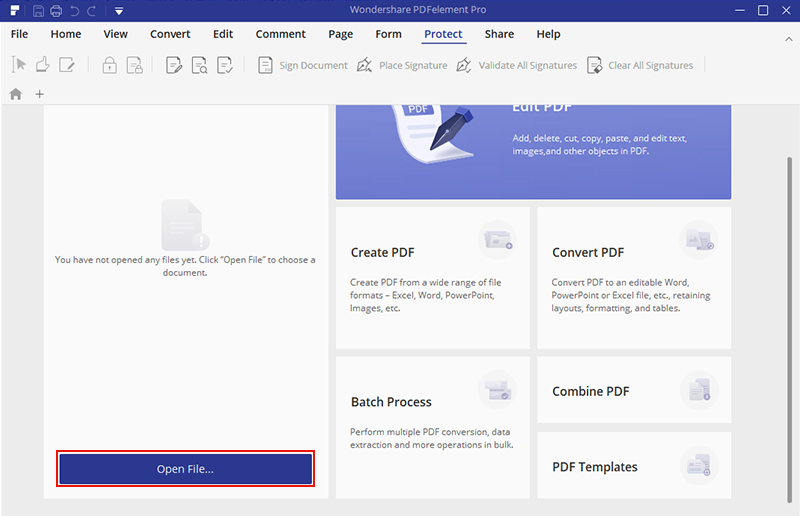 Step 2: Perform OCR and Save TXT File
After opening your JPG file you'll notice that it'll automatically convert to PDF file. Now let's first perform OCR. Go to the top menu and click on Convert. This will give you a new set of options below the top menu. Click on OCR icon here. Now download the OCR packages and then click on OCR icon again.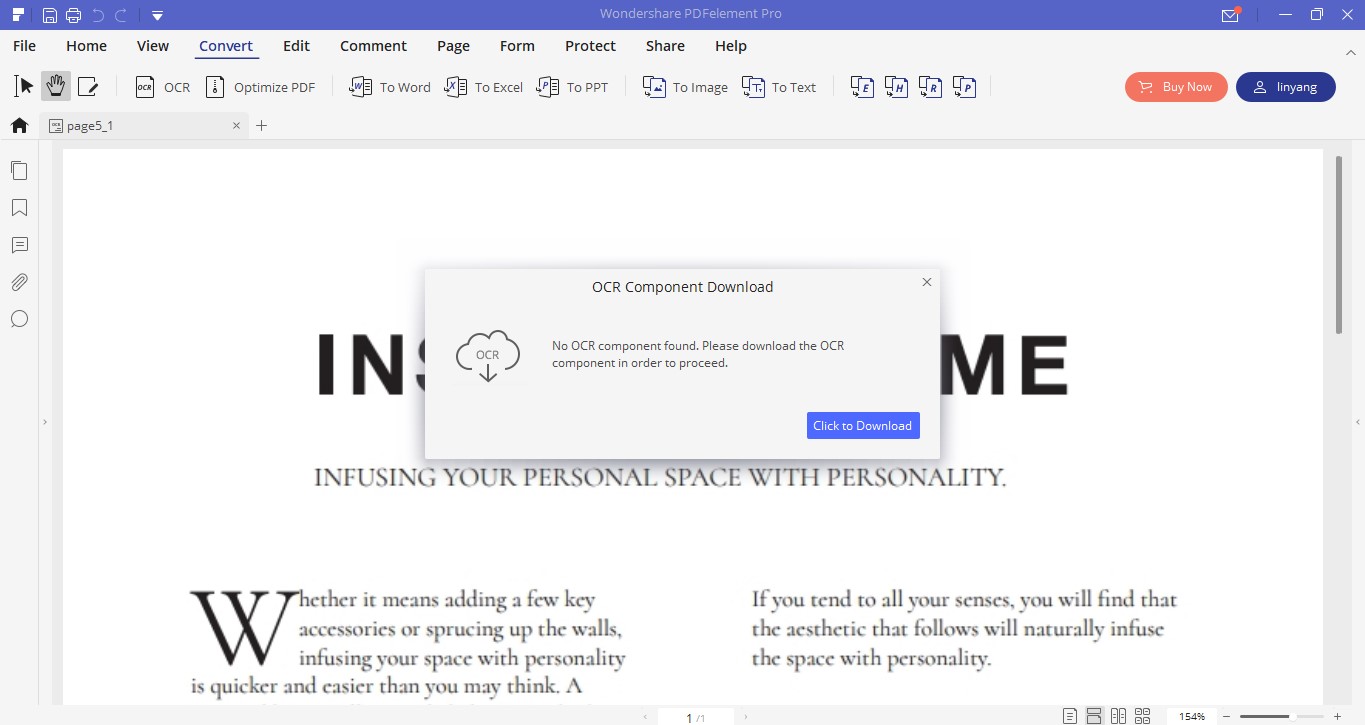 You can change the language here and once you're done selecting, click on OK button. The OCR process will start.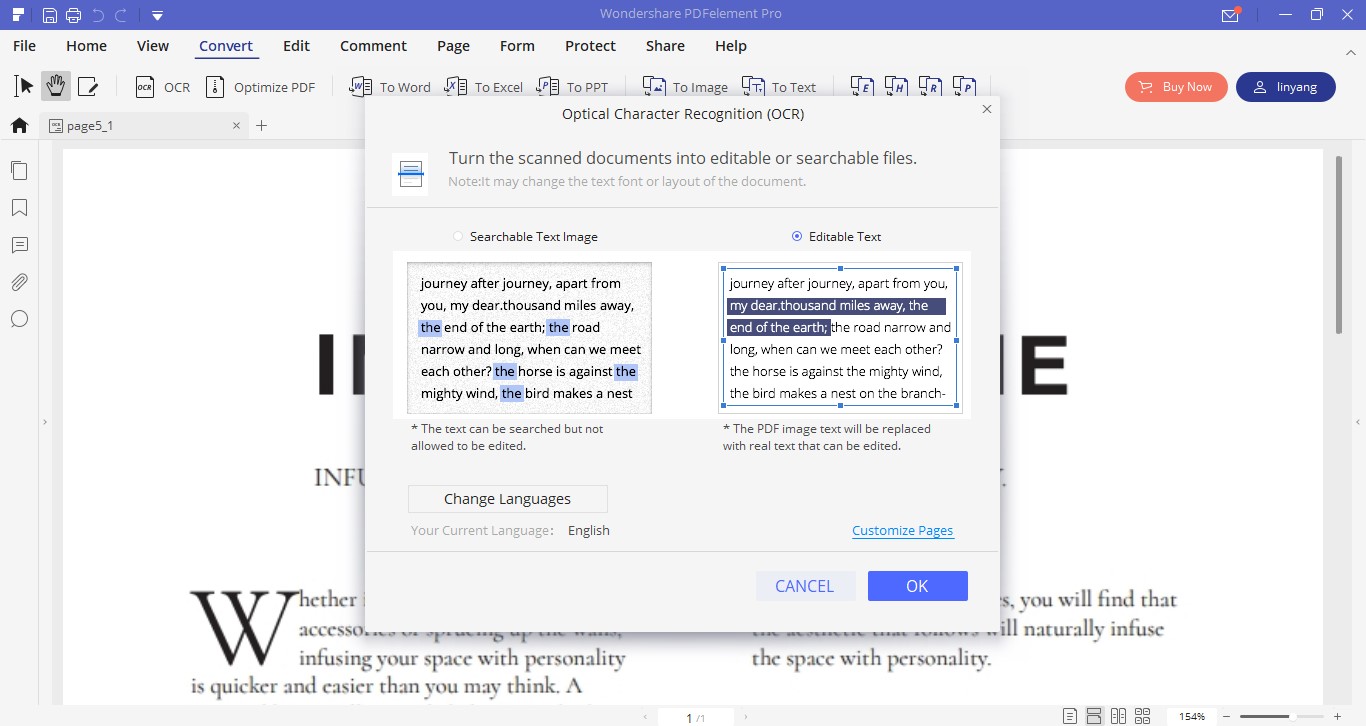 Step 3: Export TXT File
After your OCR has been completed. Click on the To Text icon inside the Convert. And save your file to your desired location.