How to Delete PDF Pages Online Now
To delete pages from PDF, especially online when you're in hurry or when you can only do it online, you need a tool that can help you fast and right away. HiPDF is the perfect tool to use to remove pages from PDF documents for all manner of reasons. All you need is the browser you're using and Hipdf to delete PDF pages online without having to download anything.
Here we show you how to delete a page in PDF online, including how you can also remove pages from PDF on your desktop and offline on your computer with Hipdf desktop version.
Best Tool to Remove Pages from PDF Online
Hipdf is the perfect tool to help you delete pages from PDF file when you want. But that's not everything that the online application does. You can use Hipdf to delete PDF pages free including a host of other functionalities, such as converting documents easily from PDF, like PDF to Word, Excel, PPT, Text, EPUB, HTML, RTF, Images among others. With Hipdf you can also convert to PDF from the mentioned formats fast and easily right on the internet.
Even better, the online all-in-one PDF solution tool can help you access lots of PDF tools to help you alter and manage your PDFs the way you want. This includes PDF compression tool, PDF editing, merging, rotating, cropping and splitting tools. Also includes rearrangement of PDF pages, extraction of images from PDF, redacting PDFs, unlocking and replacing text PDF documents and even signing PDFs.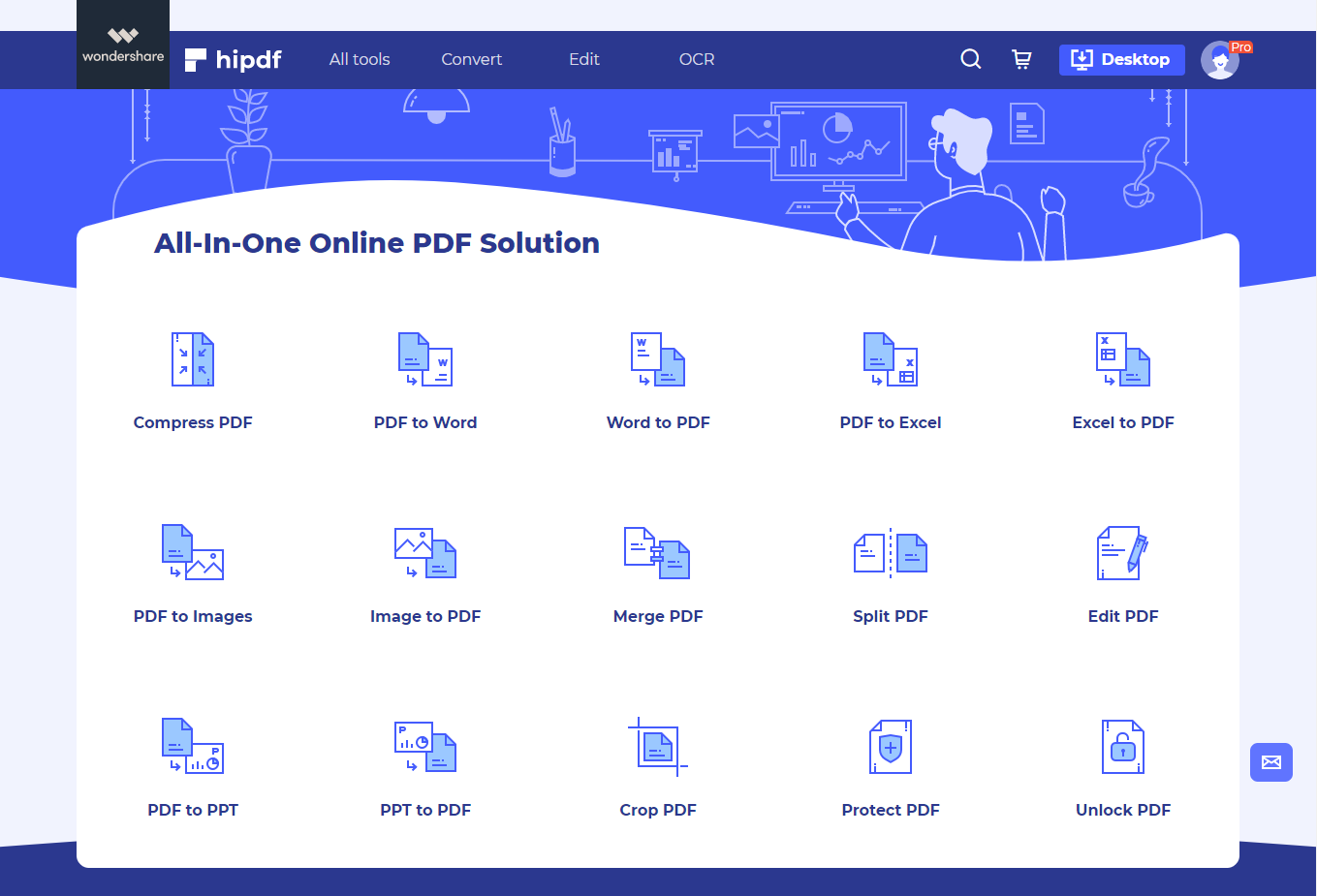 It's not easy that you get a tool helping you on how to delete pages in PDF document and also includes image management tools like cropping, rotating, resizing and compressing images. Hipdf also allows you to convert images to other formats, such as JPG to Word, BMP to JPG, and image to text, PNG to ICO and GIF to JPG, among others. Whatever you need to do to your PDFs, images, text or Word document, chances are Hipdf online version already has you covered.
Here's how to delete PDF pages online now with Hipdf:
Step 1: Access Delete Page Tool Online
Go to https://hipdf.com/delete-pages to access the delete pages tool.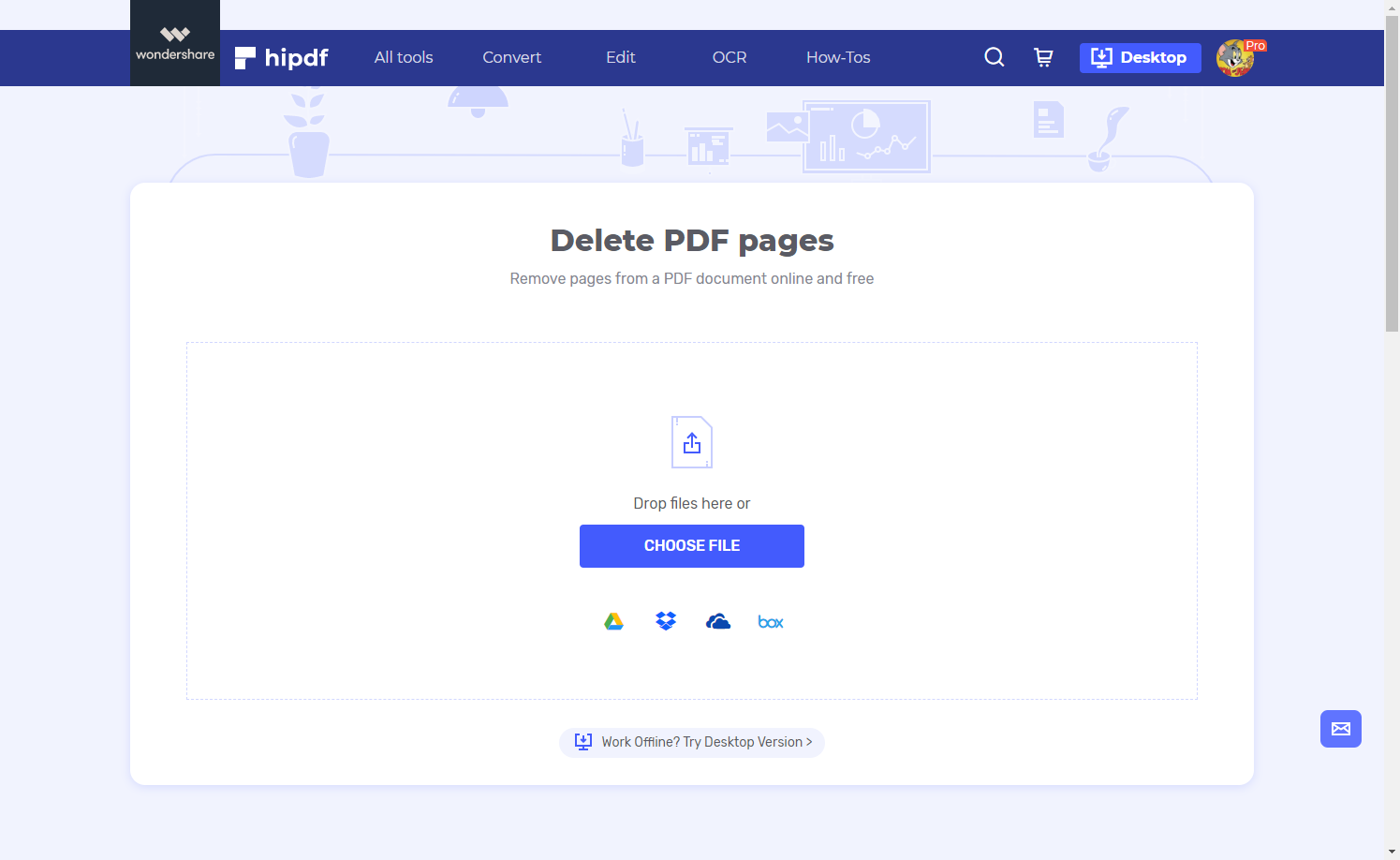 Step 2: Upload PDF Document
Do upload the document in PDF form you need to remove some pages from by clicking "Choose File" or dropping the file right into the delete pages online tool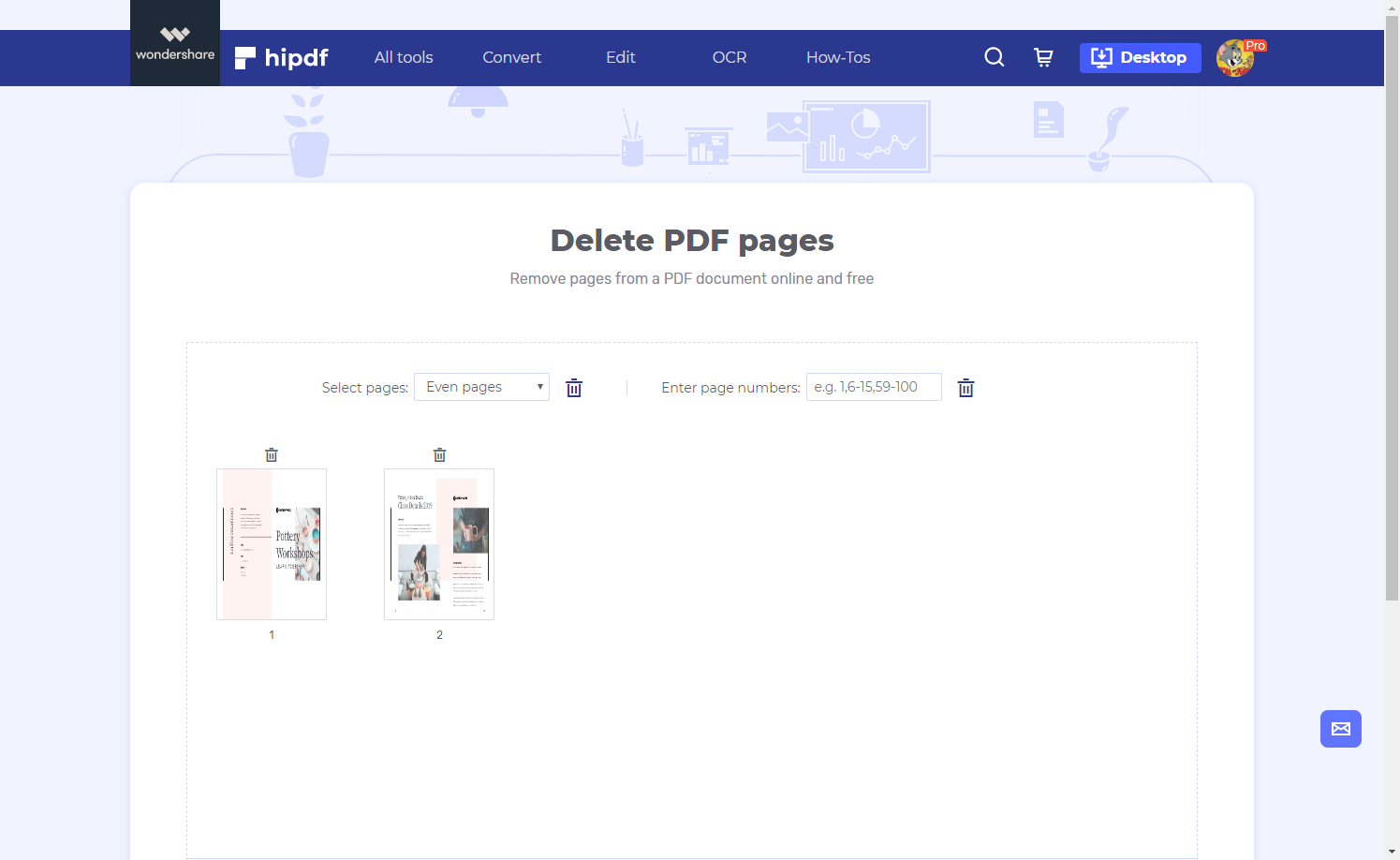 Step 3: Download PDF Document
Once you've deleted the pages go ahead and click "Confirm". Complete the process by clicking "Download" to import the document into your computer.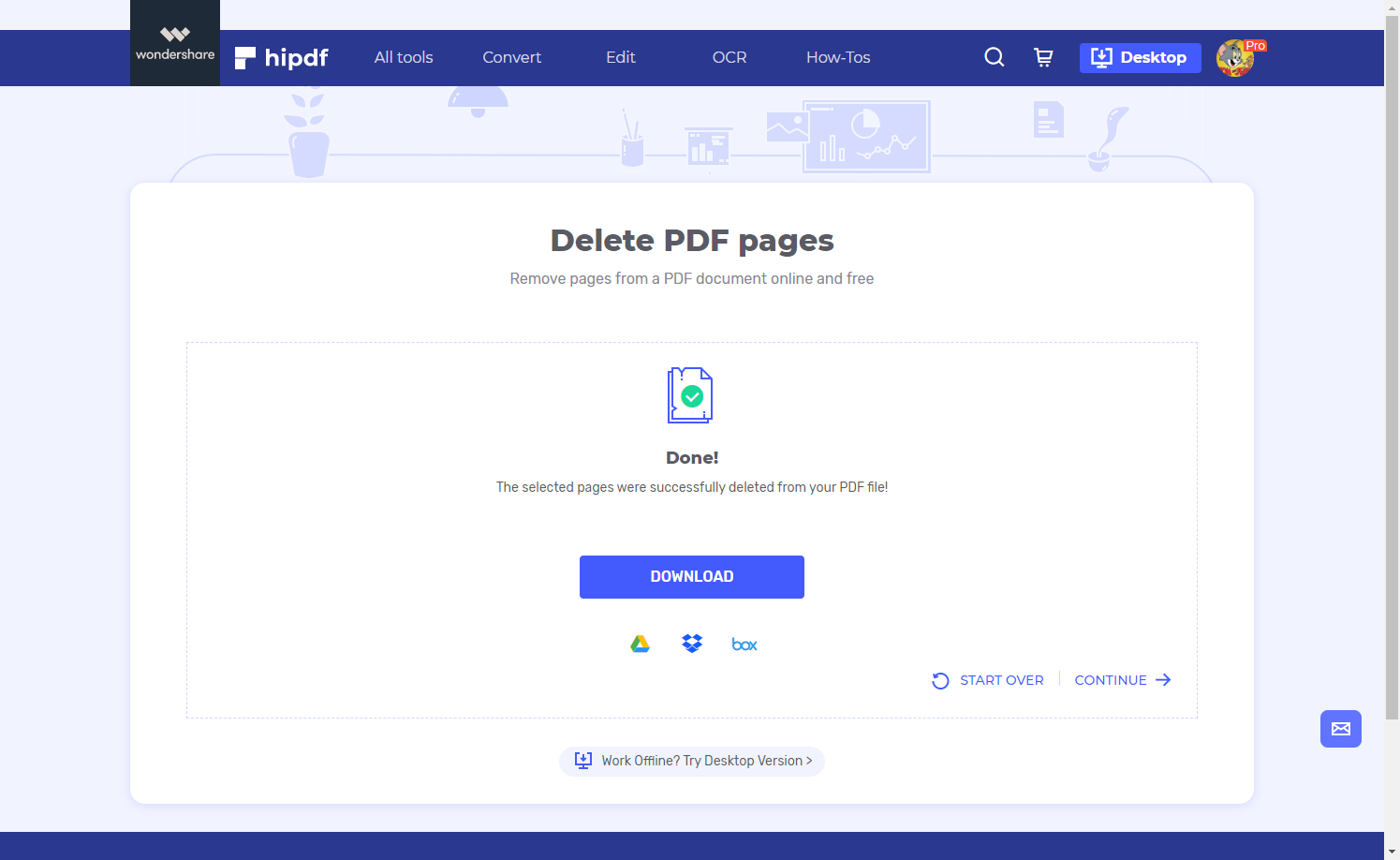 ---
Best Delete PDF Pages Tool for Use on Your Desktop and Offline
Have you ever wondered how you can delete pages from PDF offline and on your desktop? Hipdf delete pages desktop tool, PDFelement can help. PDFelement does more than delete pages, such as all the different functionalities and actions Hipdf online can do and much more, including highly advanced optical character recognition (OCR) functions, editing, converting and protection of PDF documents among hundreds of other highly advanced and standard PDF management functions.
Here's how to delete PDF pages with PDFelement right away.
Step 1: Open the PDF File
Do open PDFelement (you can download it first if you haven't, it's free). Launch it and import the PDF document you need to delete some of its pages.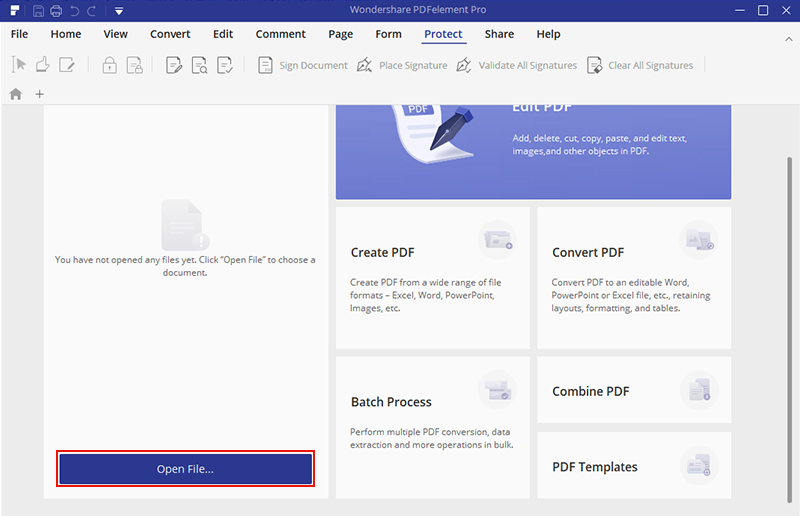 Step 2: Delete Pages in PDF
Go ahead and click "Pages" and select "delete pages from the document" icon. Select the pages you need to delete/remove and click "OK". You can also lay your cursor on an individual page and select the icon for deletion that comes up to do it fast.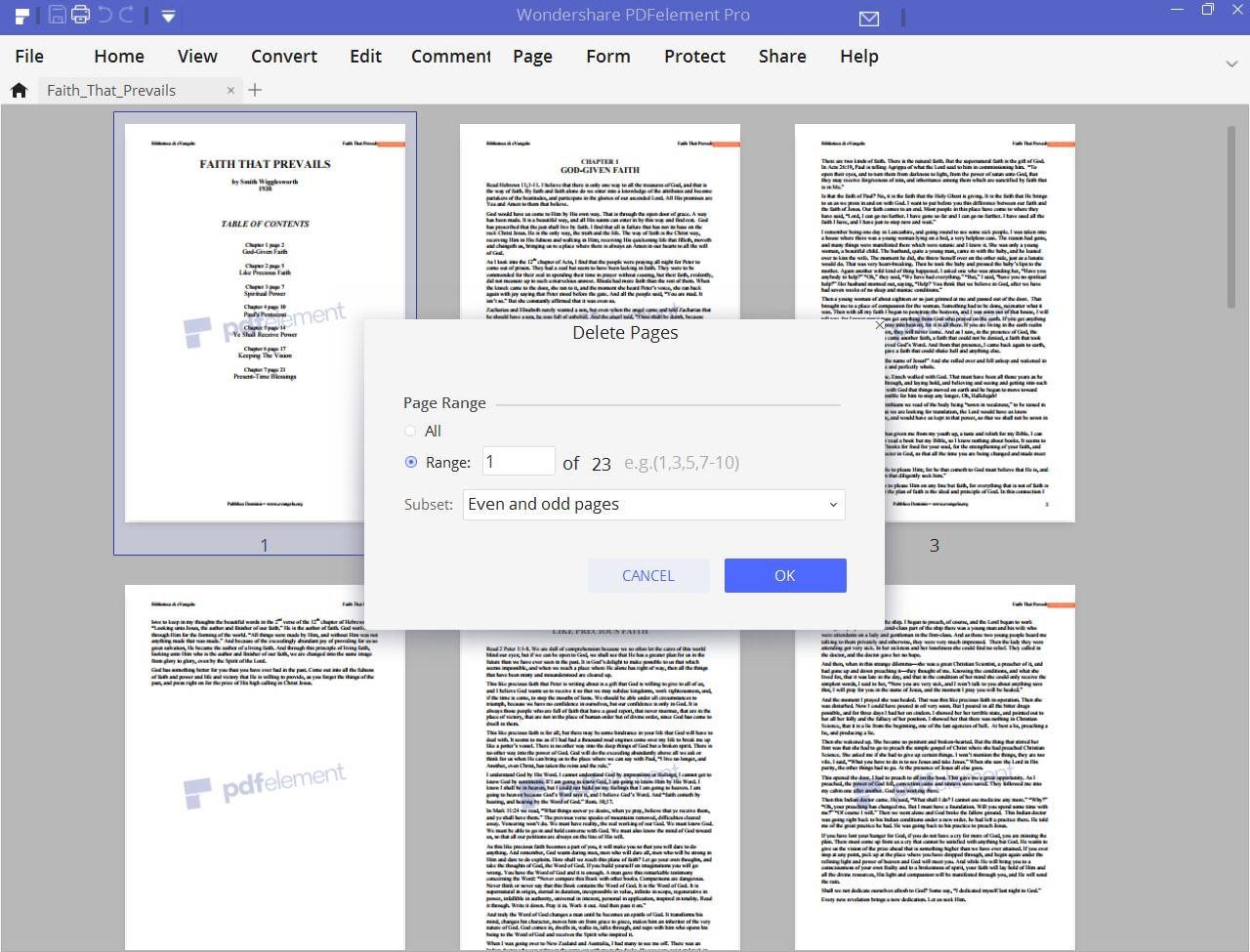 Step 3: Save the PDF File
Once done, click "File" and choose to "Save As" and export the document into your computer.