How to Change PDF to TIFF completely Free Online
PDF to TIFF conversion has never been as easy as today due to HiPDF online conversion tools. Hipdf offers the best PDF to TIFF converter online, and it's also completely free. In this article we will explore how you can use our website to convert PDF to TIFF document. Furthermore, we will see how to do it offline as well.
Converting PDF to TIFF Online
Step 1: Visit the website and find PDF to TIFF converter
Go to website https://www.hipdf.com and then click on Convert on the main menu. This will lead you to another page where there are conversions specifically to convert PDF files into other formats.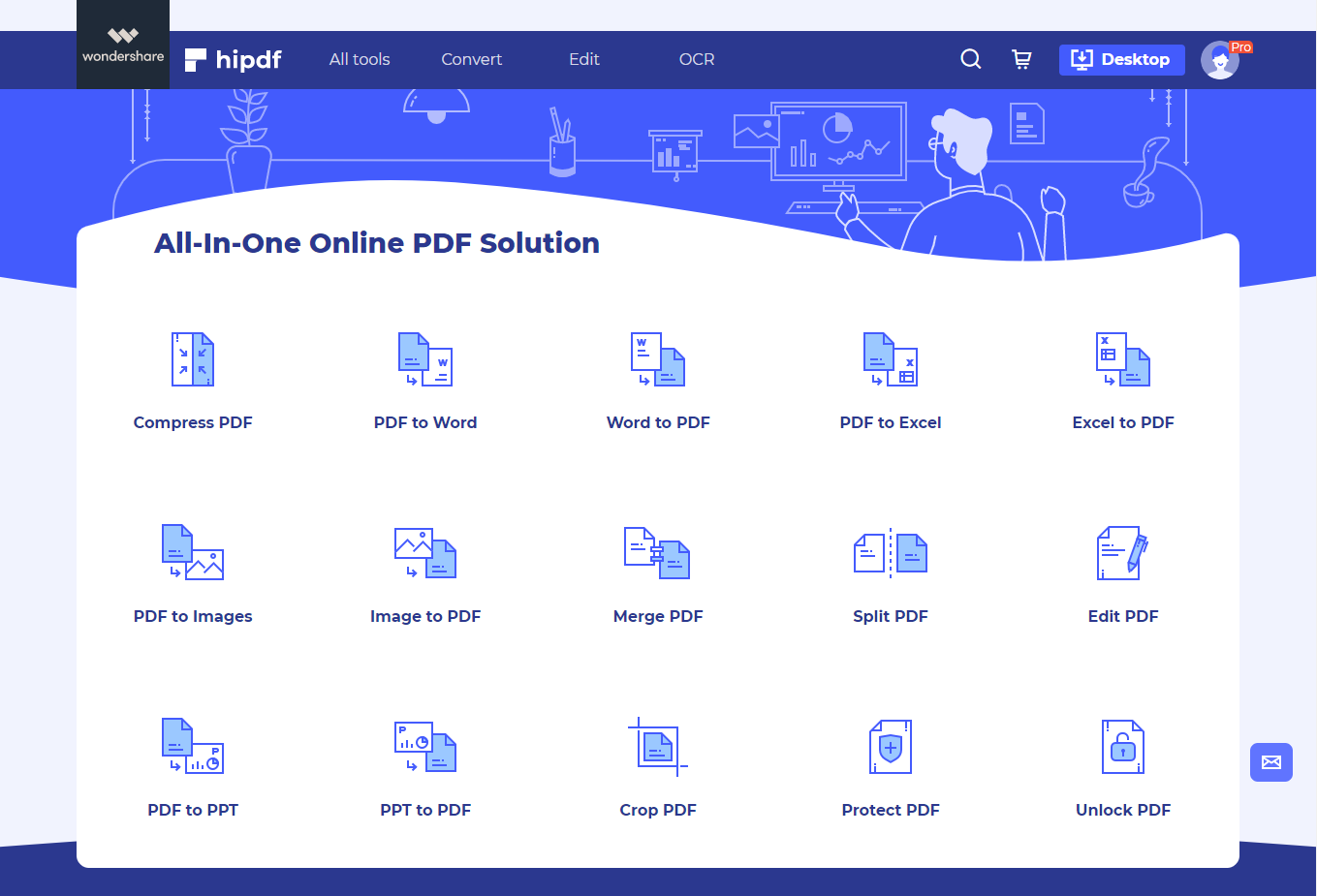 Once you're here you'll see the section labelled as PDF Convertor. Over here you will find PDF to HTML icon. Clicking on this icon will lead you to the PDF to HTML converter online page.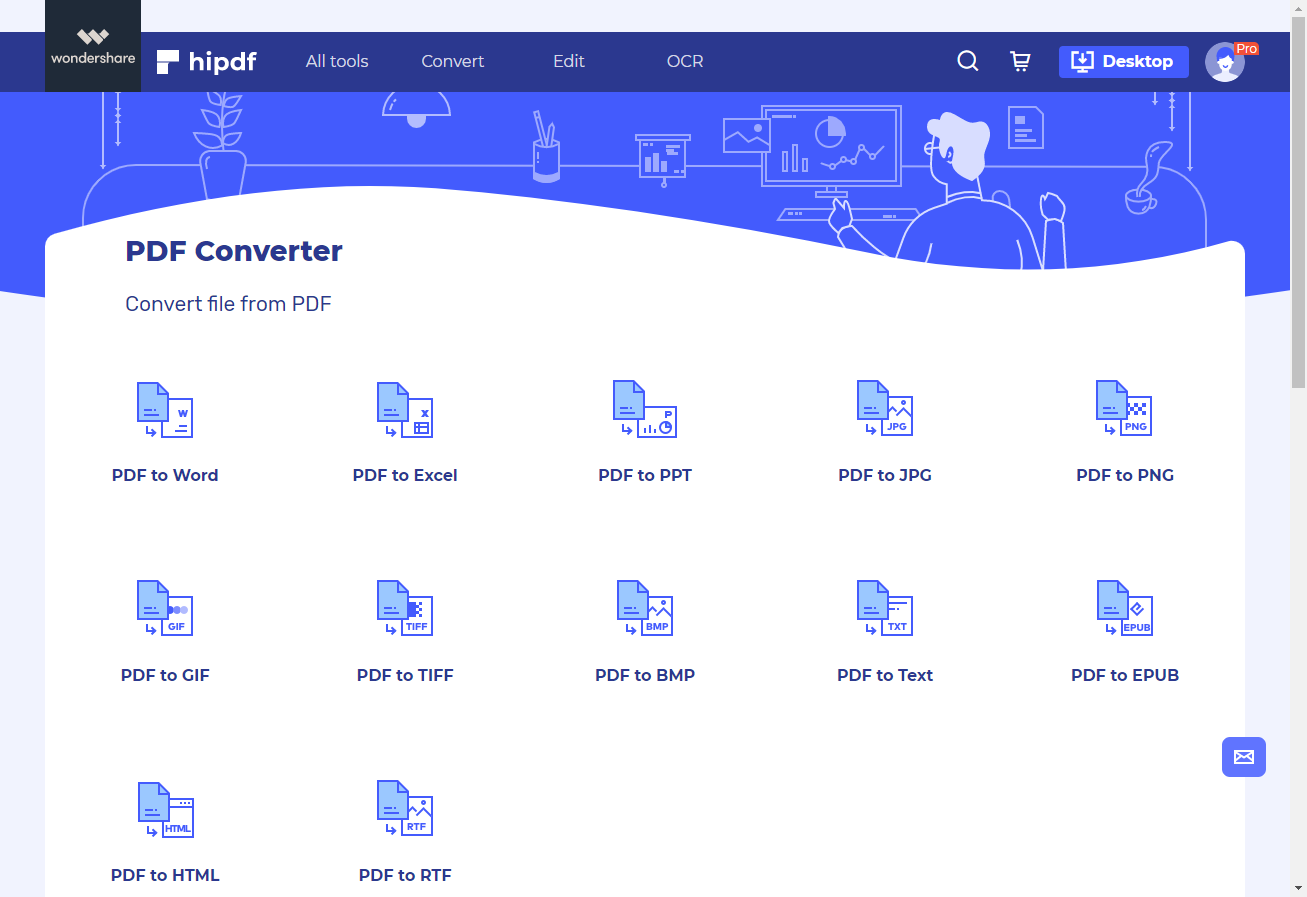 Step 2: Upload the PDF file
Now on this PDF to TIFF converter free tool page click on the Choose File button. This will open a file explorer prompt. Now use this file explorer prompt to find the file which you are looking for. And if you want to upload files using your cloud platforms. Simply click on their icons.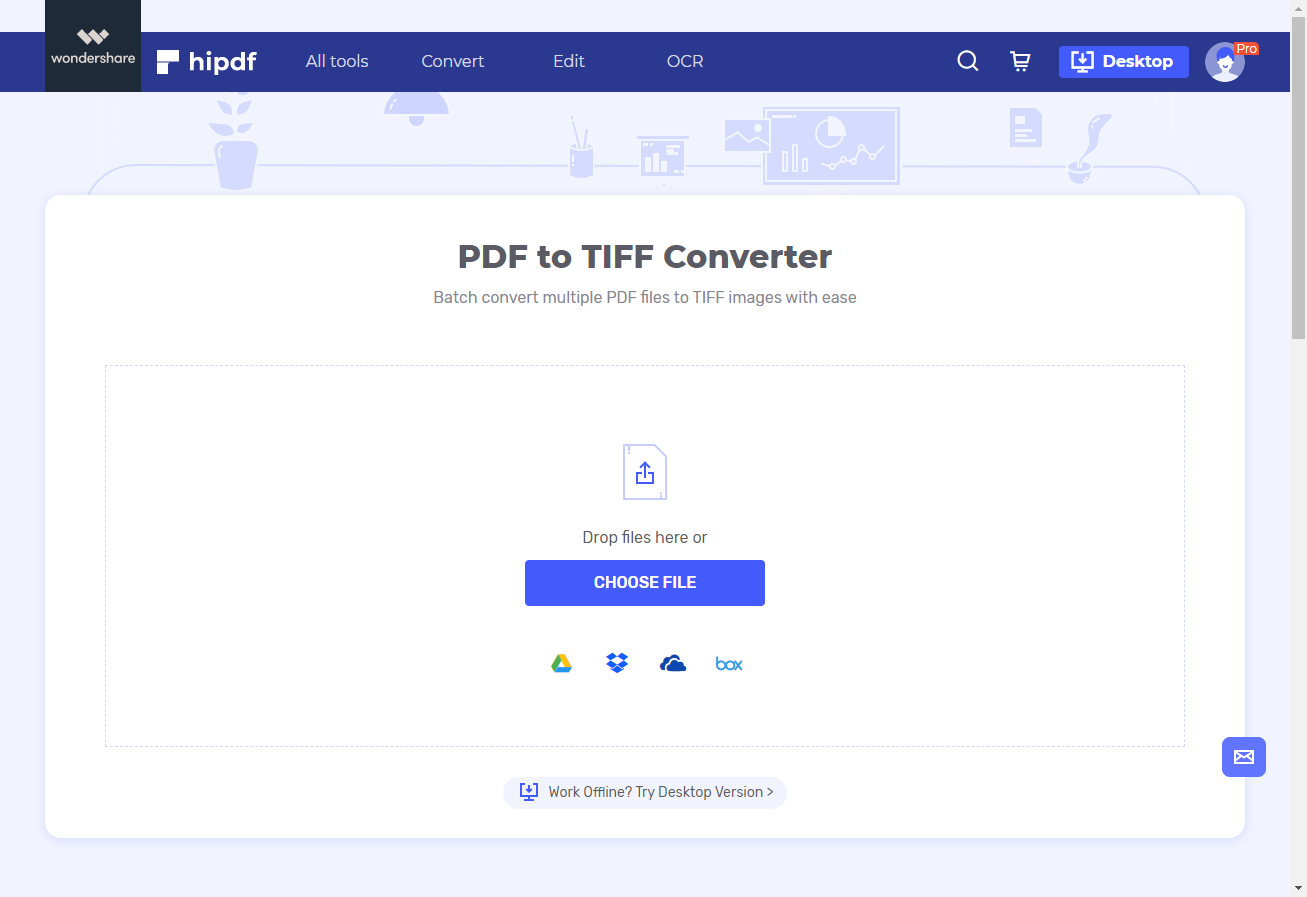 Step 3: Convert and Download
Once the upload is complete, you can either enter more files or proceed to conversion by clicking on Convert.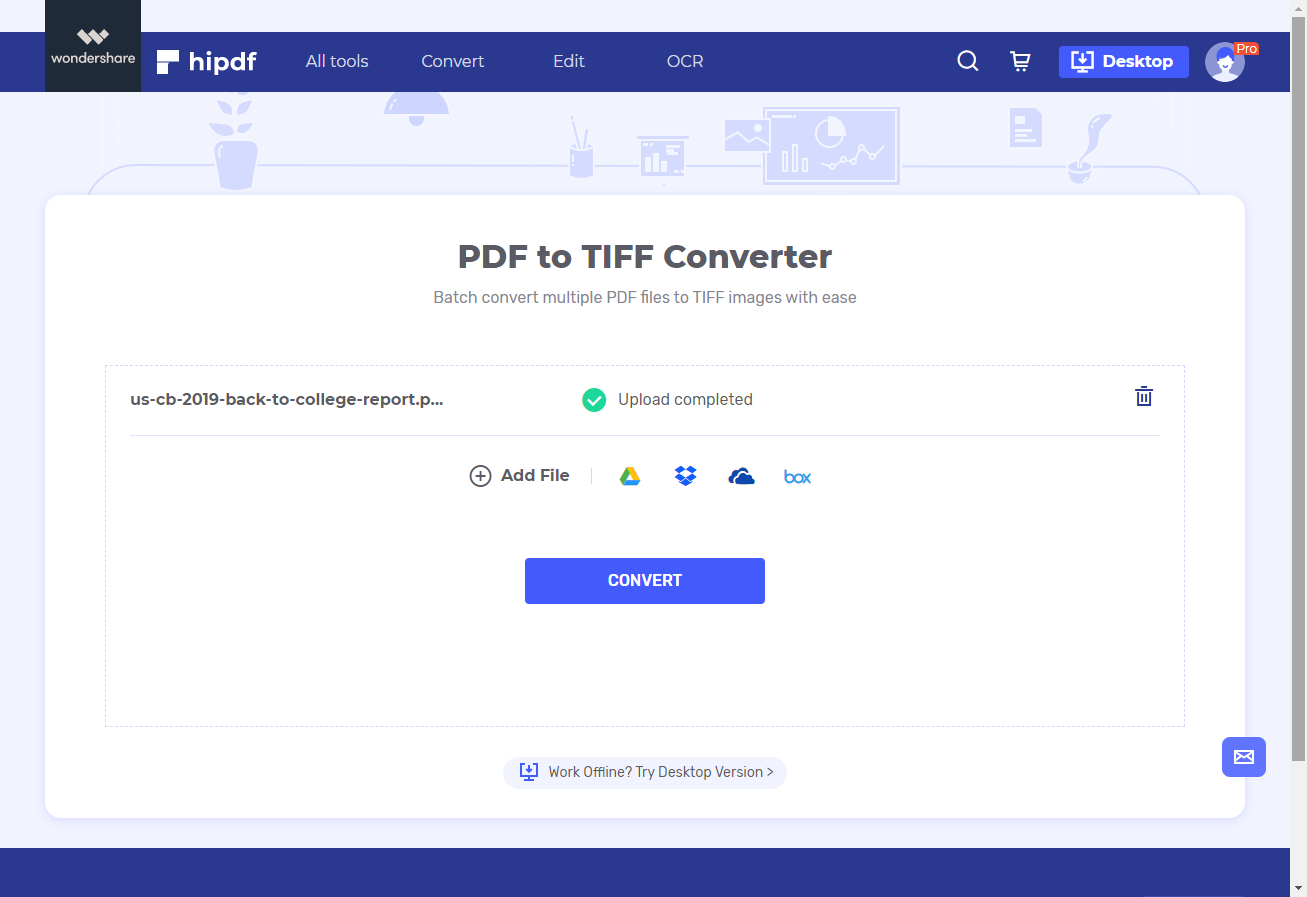 When conversion will complete from PDF to TIFF. The site will offer you to either download the file locally or on your drive.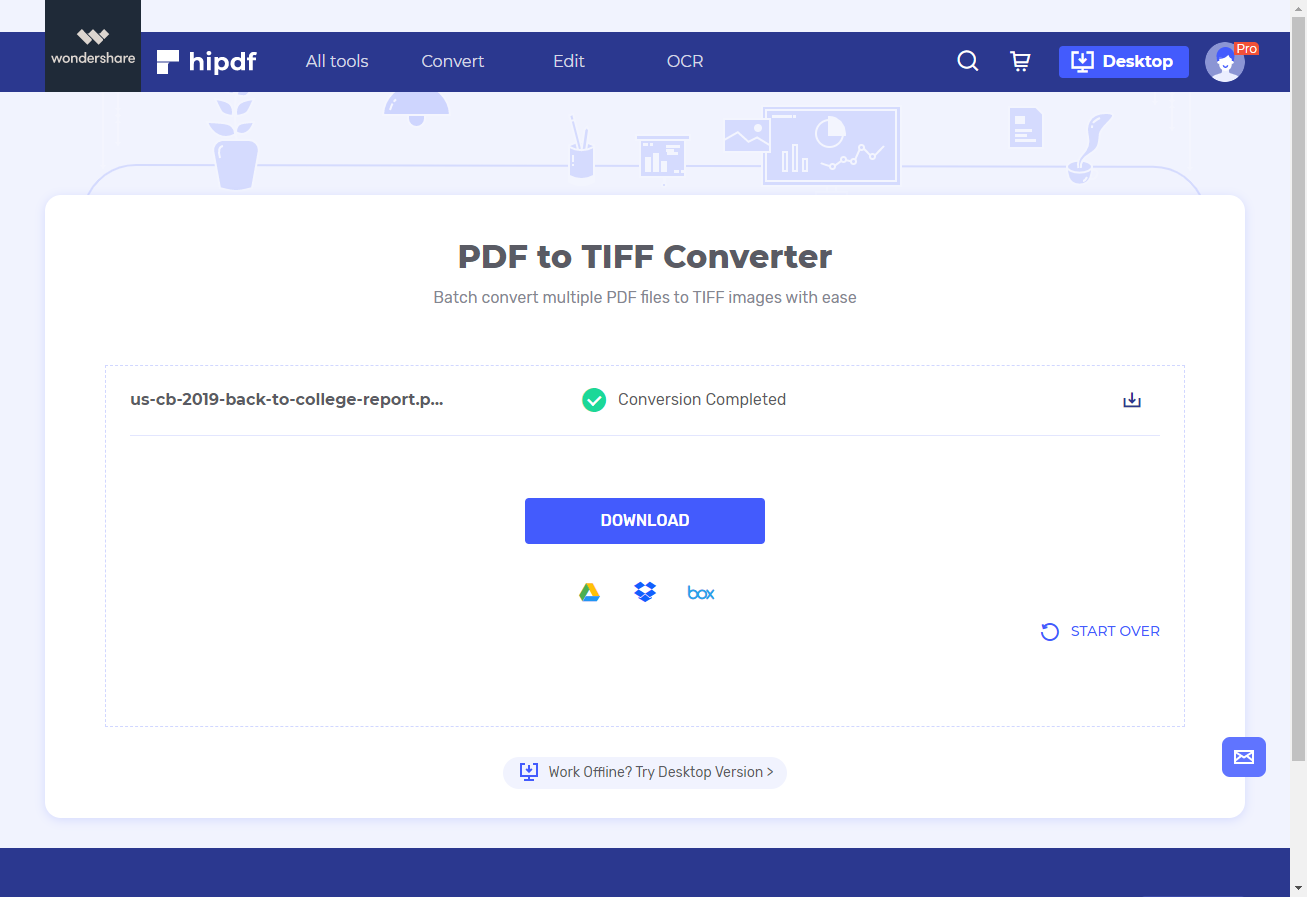 ---
Converting PDF to tiff on Desktop/Offline
However, sometimes you will change PDF to TIFF on your local machine. For that you'll need to download a conversion software. And the best one is our PDFelement. It's feature rich and it's also a great editor. To download go to https://www.hipdf.com/desktop.
Step 1: Open PDFelement and import PDF file
Open PDFelement on your computer. After this on your main menu click on File. This will open a sidebar from where you will click on Open and then open your PDF file.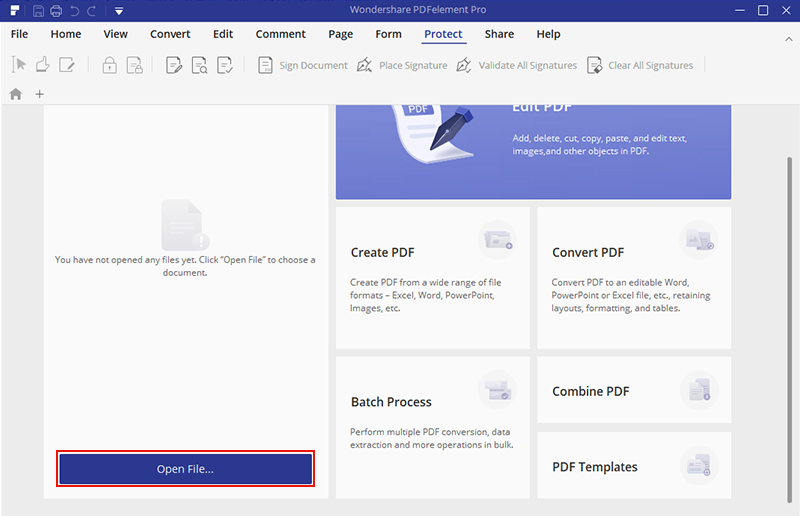 Step 2: Convert and Save File
Now to convert your PDF to TIFF click on Convert from the main menu. It will open a new set of options. From these options select To Image icon. Now another prompt will open.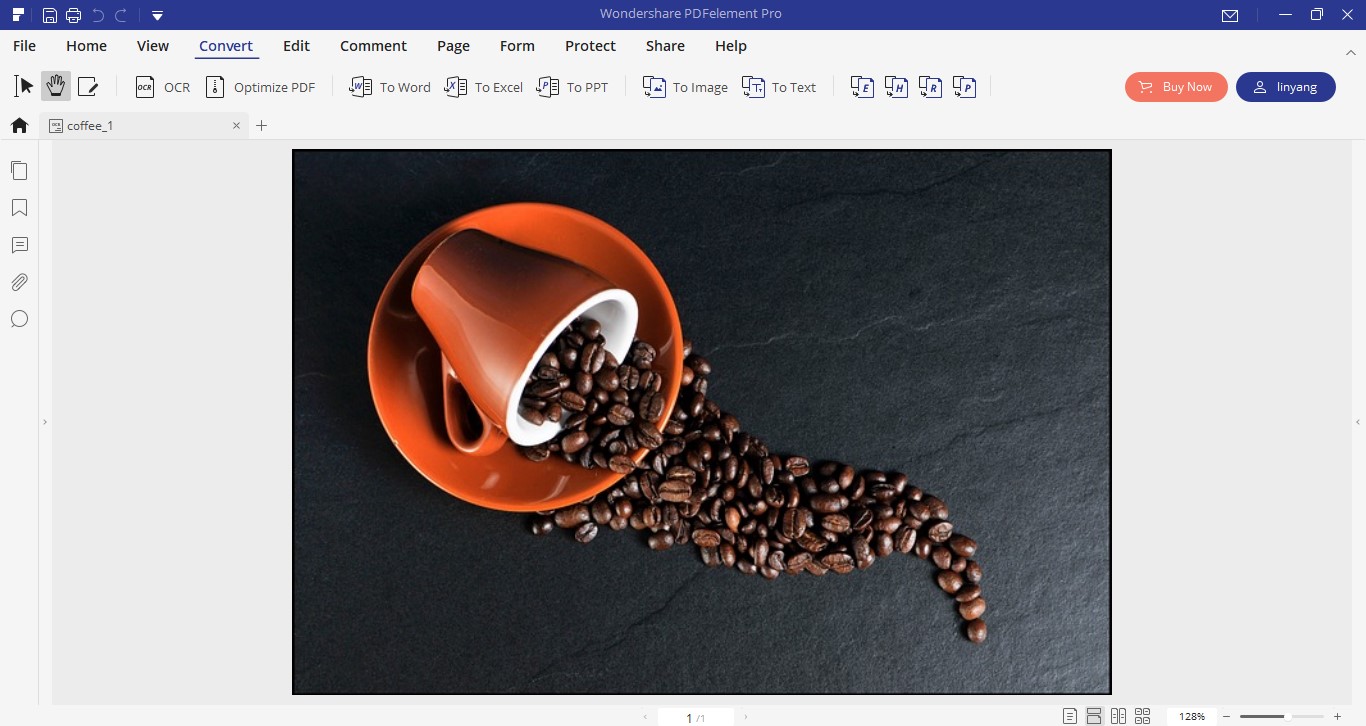 Step 3: Save file
It will ask you to save your file. However, this part is crucial. You will head over to the Save As Type drop-down and select .tiff, this will save your file as a TIFF file. And this is how you change from PDF to TIFF file.