How to Easily Rearrange PDF Pages Online
Arranging PDF pages has become a breeze thanks to the tools provided by Hipdf. HiPDF offers the best PDF solutions online. You can easily encrypt your PDF, edit text, rearrange PDF pages and convert PDF to other formats. In this tutorial, we will explore how to rearrange pages in PDF online using Hipdf's tool and also how to do it offline. Let's dig in.
Rearrange PDF Pages Online
Step 1: Visit the website and access the tool
Go to our homepage at hipdf.com. Now go to the main menu and open up All Tools. A new page will now load.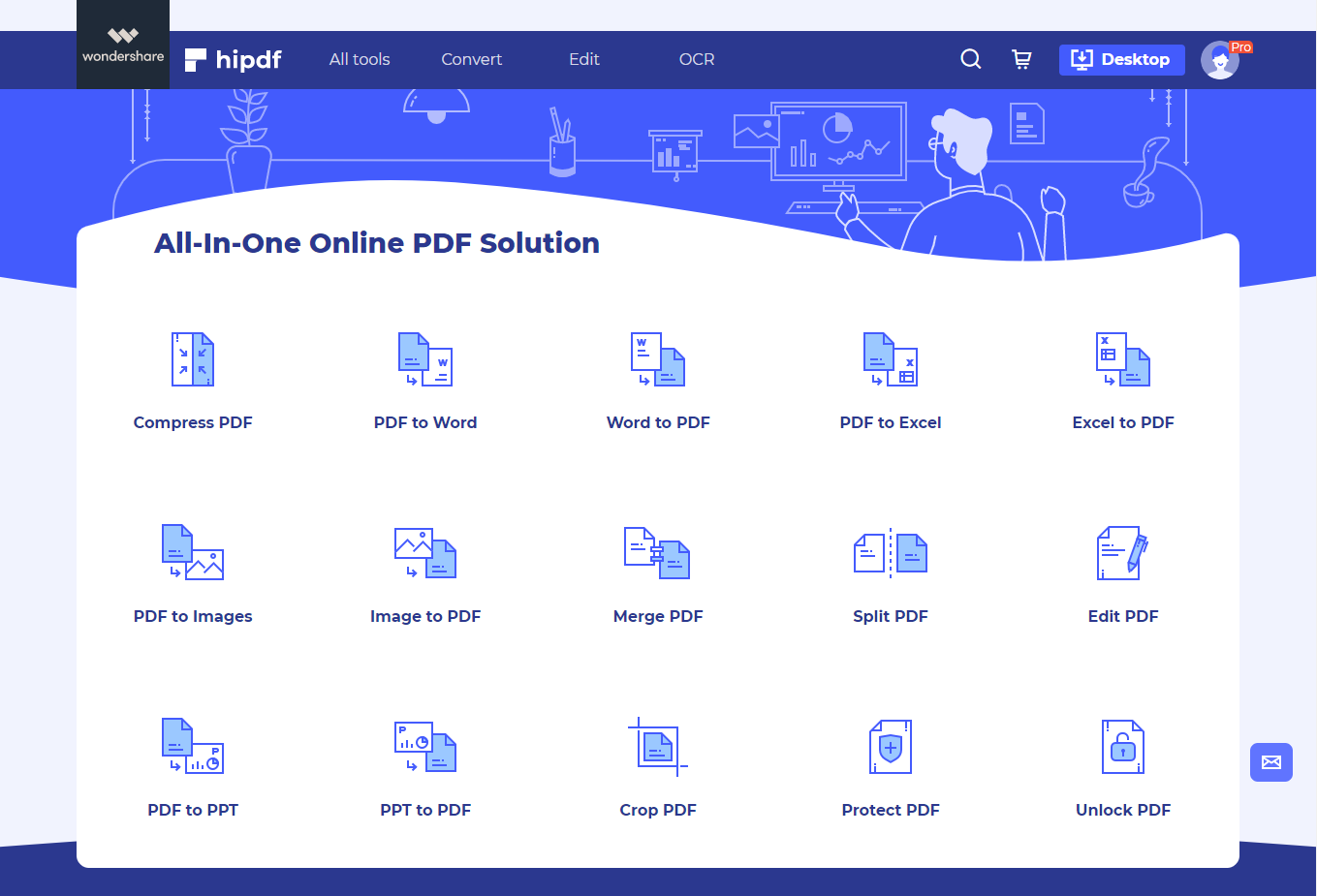 On this new page scroll down to the section labeled as PDF tools, here you will find the rearrange PDF pages tool icon. Click on it. The tool page will now open.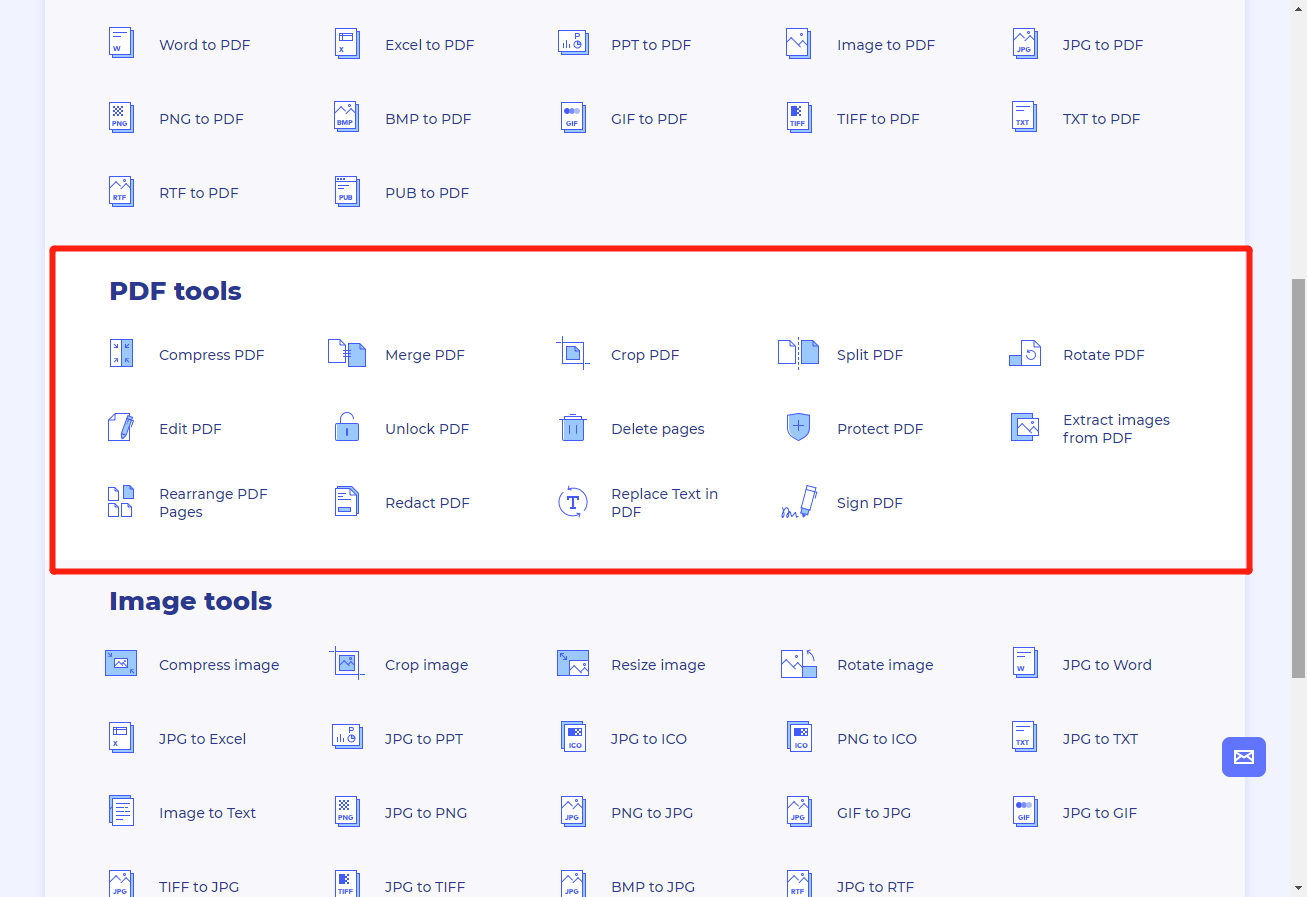 Step 2: Upload the file and rearrange
To rearrange PDF documents first, upload your PDF file by clicking on the Choose File icon in the center of the screen. Or you can click on cloud icons below this Choose FIle button. Sign in onto your cloud and then upload the file here.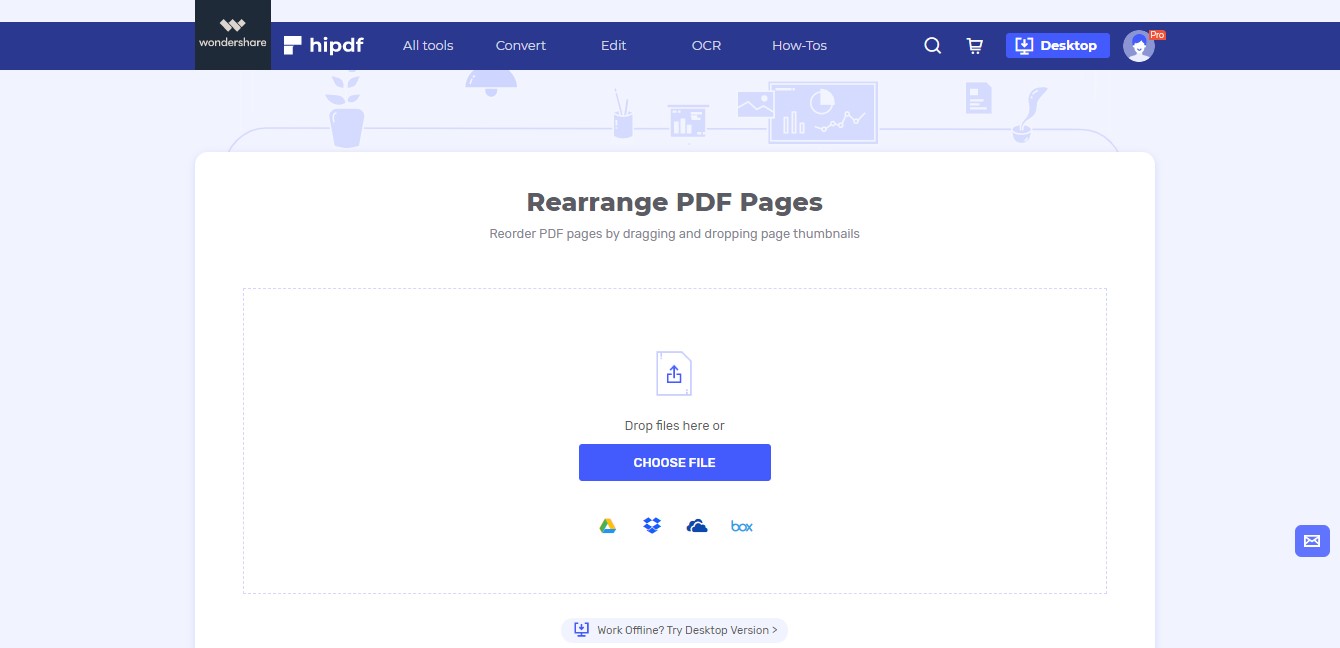 Step 3: Apply and Download
After the uploading has finished you will see individual pages of your documents. Just drag and drop these pages to move them back and forth to rearrange PDF pages. After you are satisfied with your arrangement click on Apply to save the changes.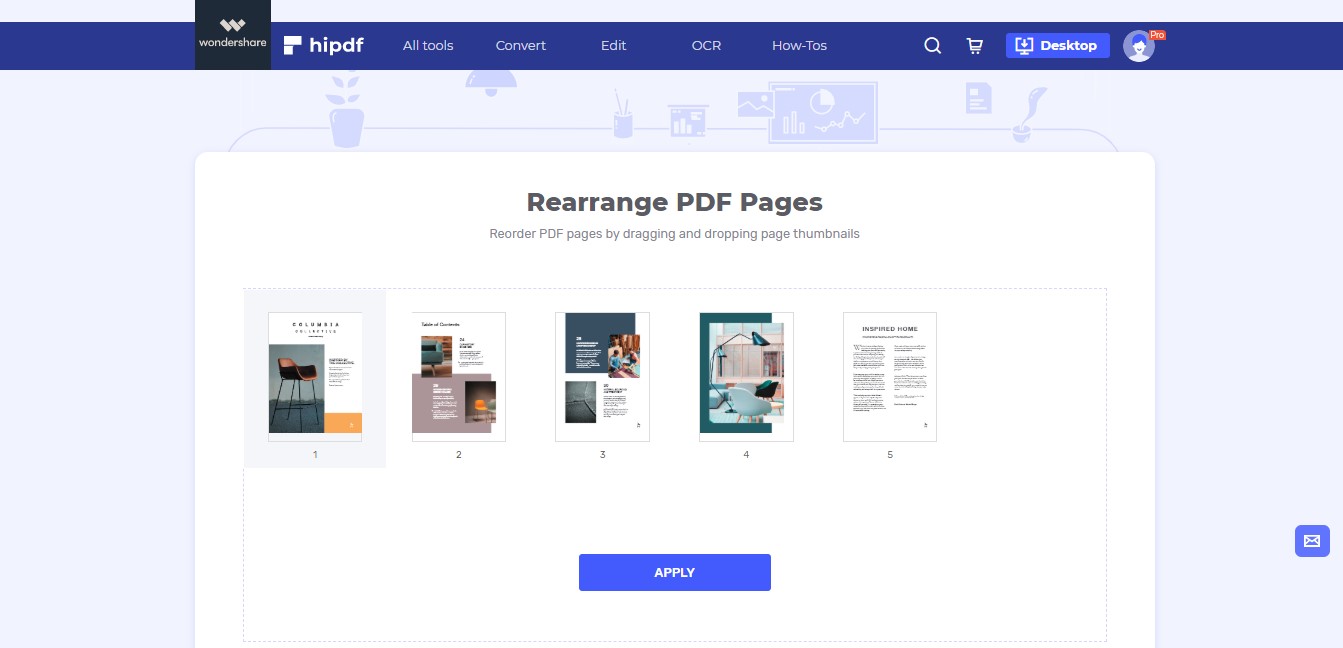 To fetch this changed file click on Download to save it locally. You can even save the file on your cloud by clicking on the given icons below Download.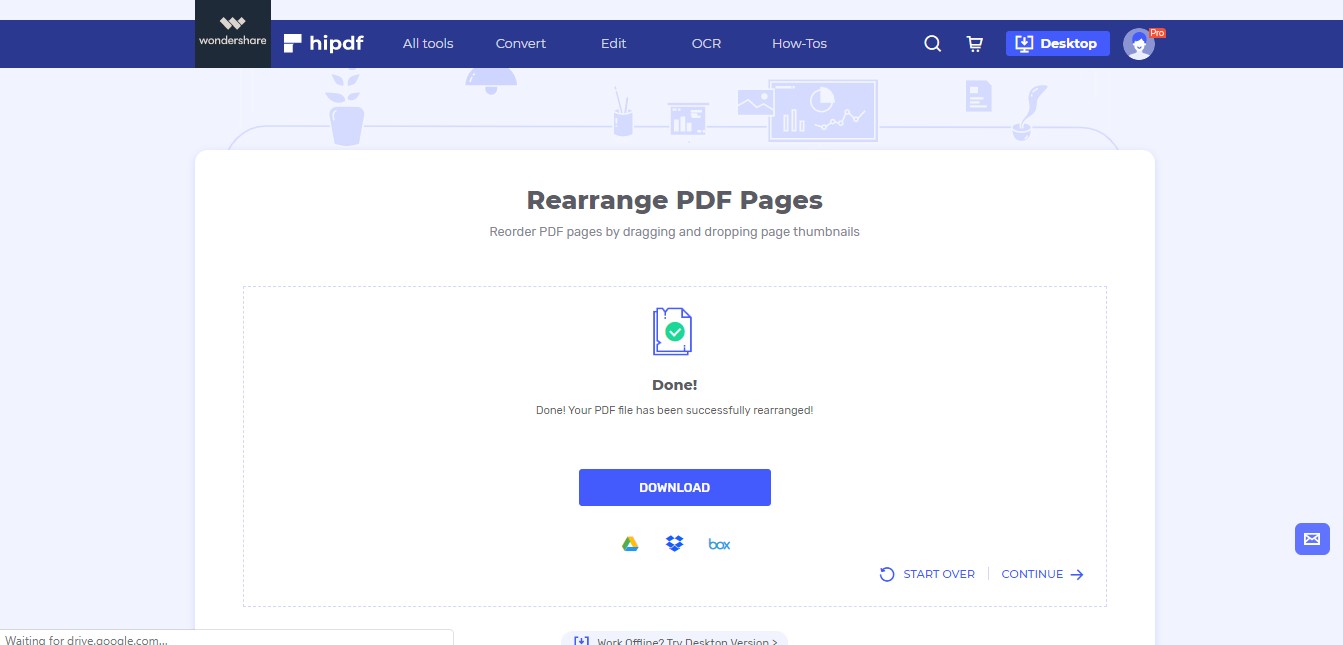 ---
Rearrange PDF Pages on Desktop/Offline
In many cases, we are required to rearrange PDF pages locally in our machine. For these cases, we are required to have an offline application to handle our needs. PDFelement is the best application for any kind of PDF processing. It allows you to protect, edit and convert PDF locally.
Step 1: Open PDFelement and import file
After you have successfully downloaded the software, launch the application. After this on the main menu click on File and then Click on Open on the side panel. After this either open a recent file or browse file locally or from cloud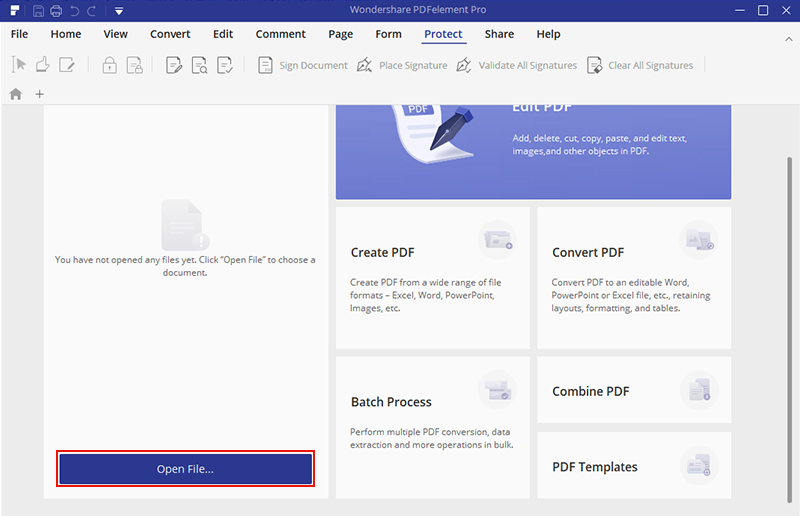 Step 2: Rearrange pages and save
To rearrange the PDF pages. Click on the Thumbnail icon on the side panel. It is colored blue when turned on. When you click on this all your pages will be shown to you on your left. You can simply drag and drop the pages up and down to rearrage PDF pages. To save the changs go back to File and then click on Save. Or press Ctrl+S