How to Sign PDF Online Absolutely Free
In this guide we will learn how to sign a PDF document online. HiPDF is the number one platform which provides free tools to not only convert between different files, but it also allows excellent PDF editing features. One of the key features it provides you is to sign PDF online free - this which is very useful for any type of organisation.
How to Sign PDF online
Step 1: Visit the website and find PDF Editor
Begin my visiting our website at www.hipdf.com. Now to sign PDF online navigate your way to the top menu and click on the edit button. This will give you a new place which will ask you to upload your file.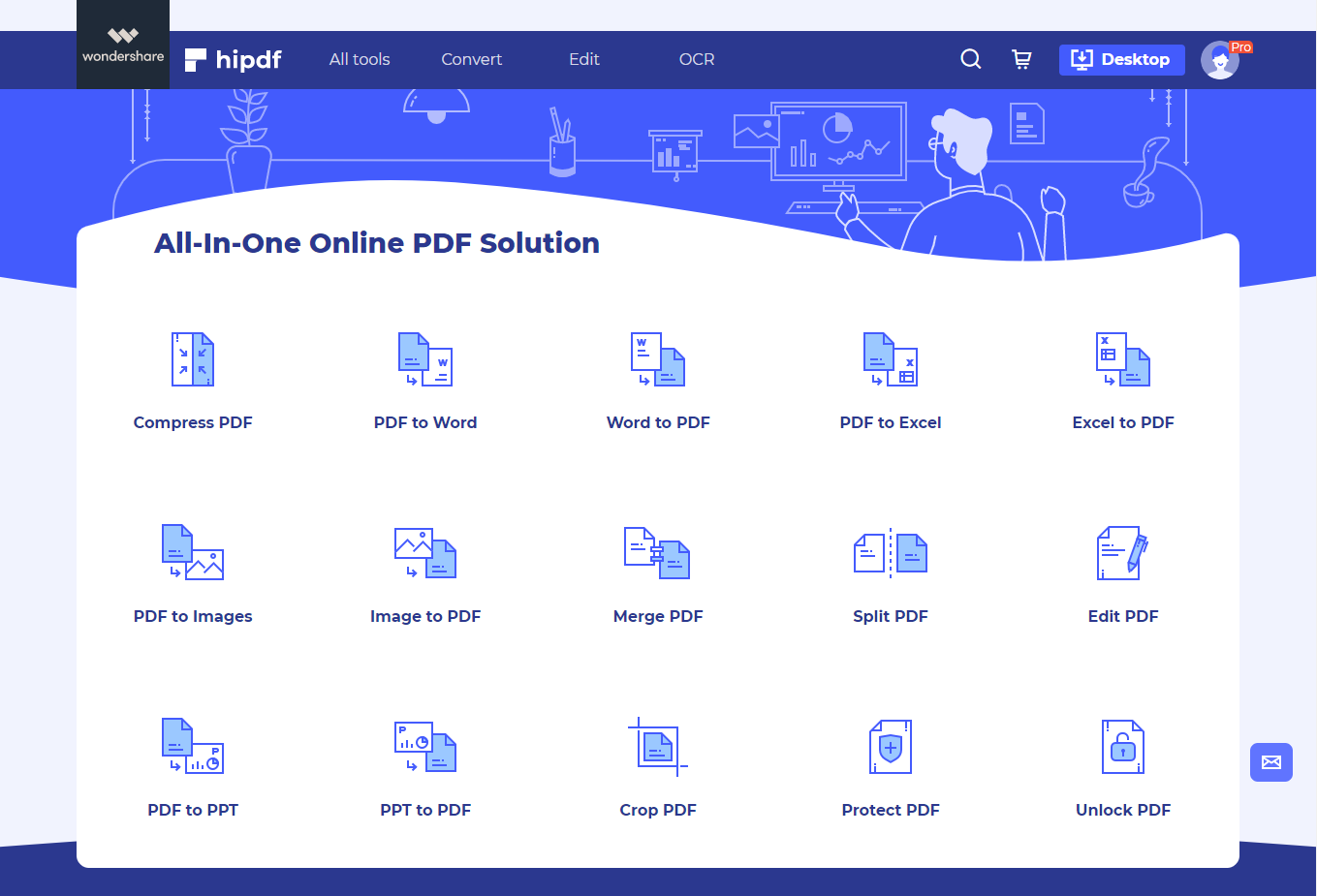 Step 2: Upload the PDF file and Add Signature
Now begin by uploading your PDF file by clicking on Choose File button. After this browse your way in the prompt towards your file and click on it upload it. Once the file has been opened online you will see some editing options. One of these will be to Sign PDF online.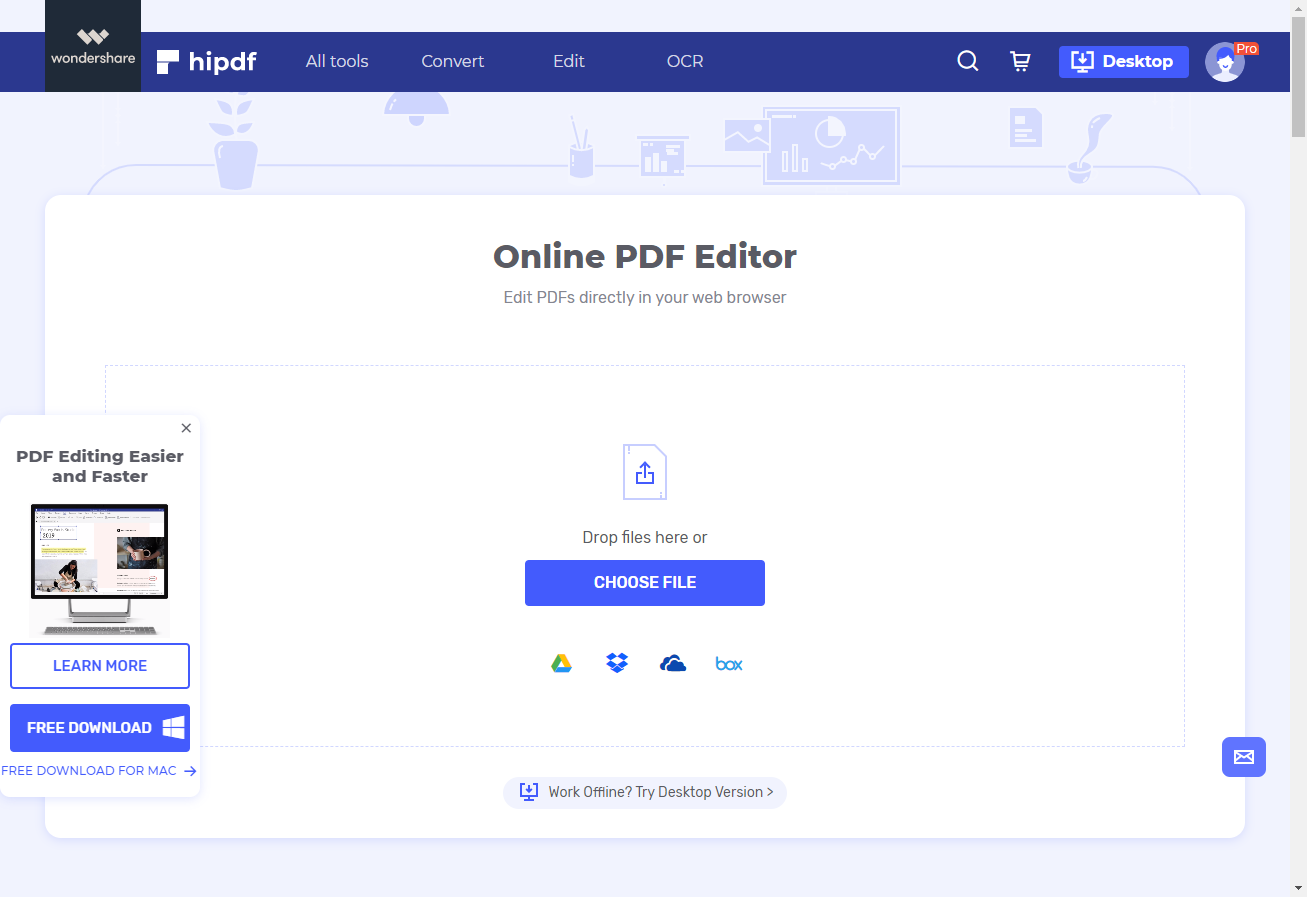 Now to create a signature, click on the Sign icon on the top right. This full open a prompt box which give you with 3 option Type, Draw, and Image. For this tutorial we will use the Type one to sign Pdf online free.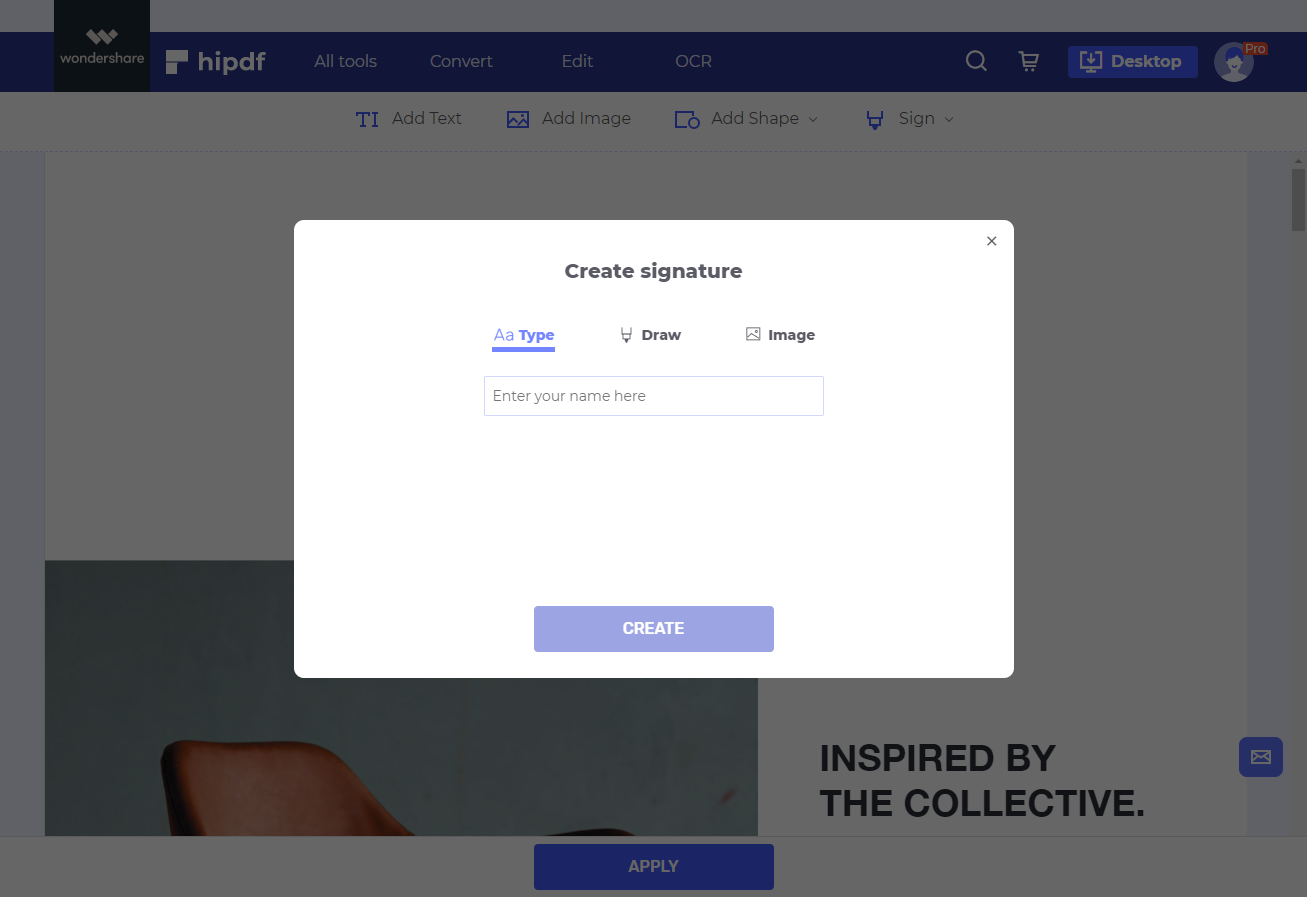 Step 3: Resize and Download Signed PDF
Once you have typed your signature and clicked on Create, then you can freely resize it by using the box's edges.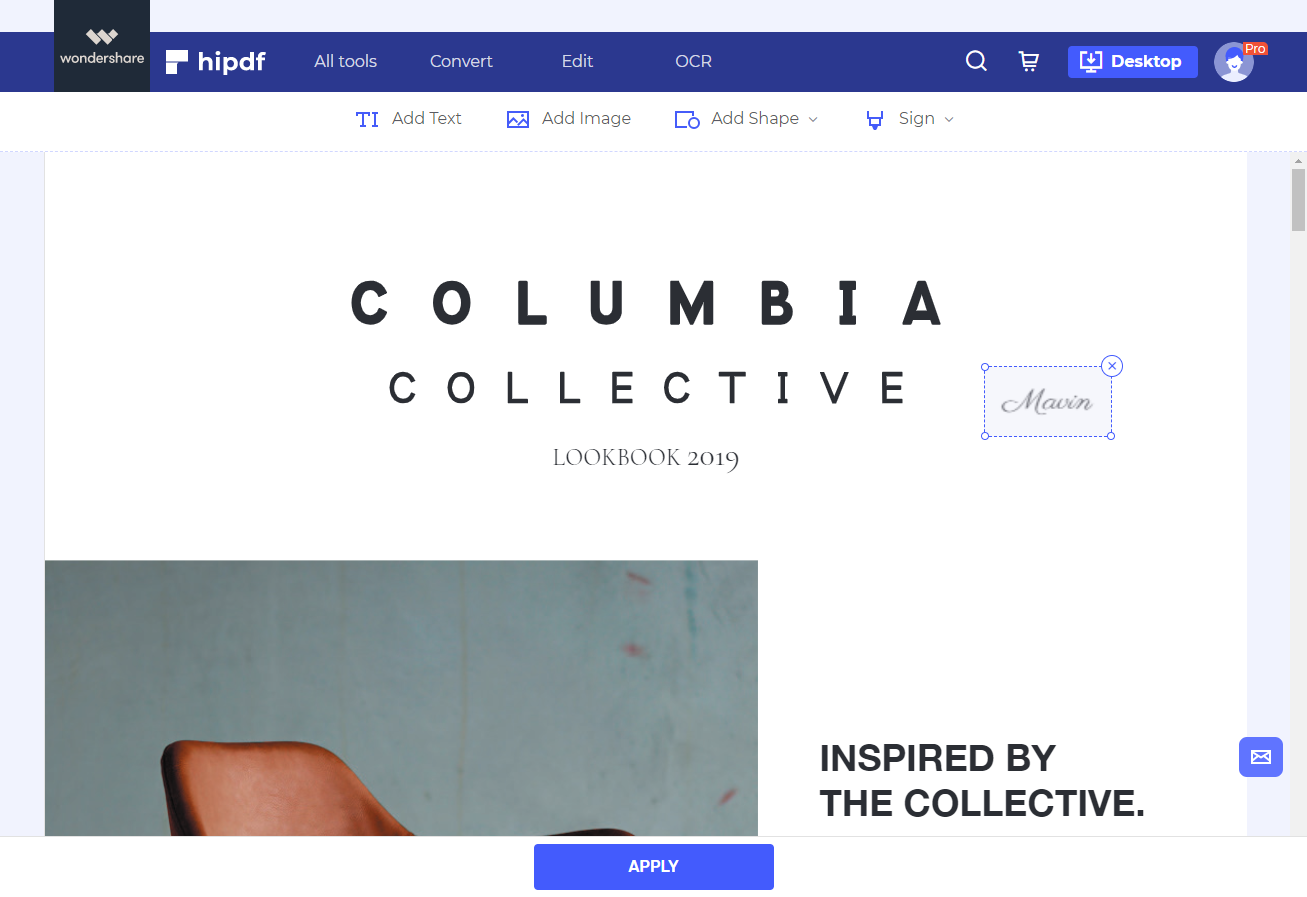 Click on Apply to save your signature. Now your PDF signature has been successfully added on to you document, you may click on the Download icon to download your signed document.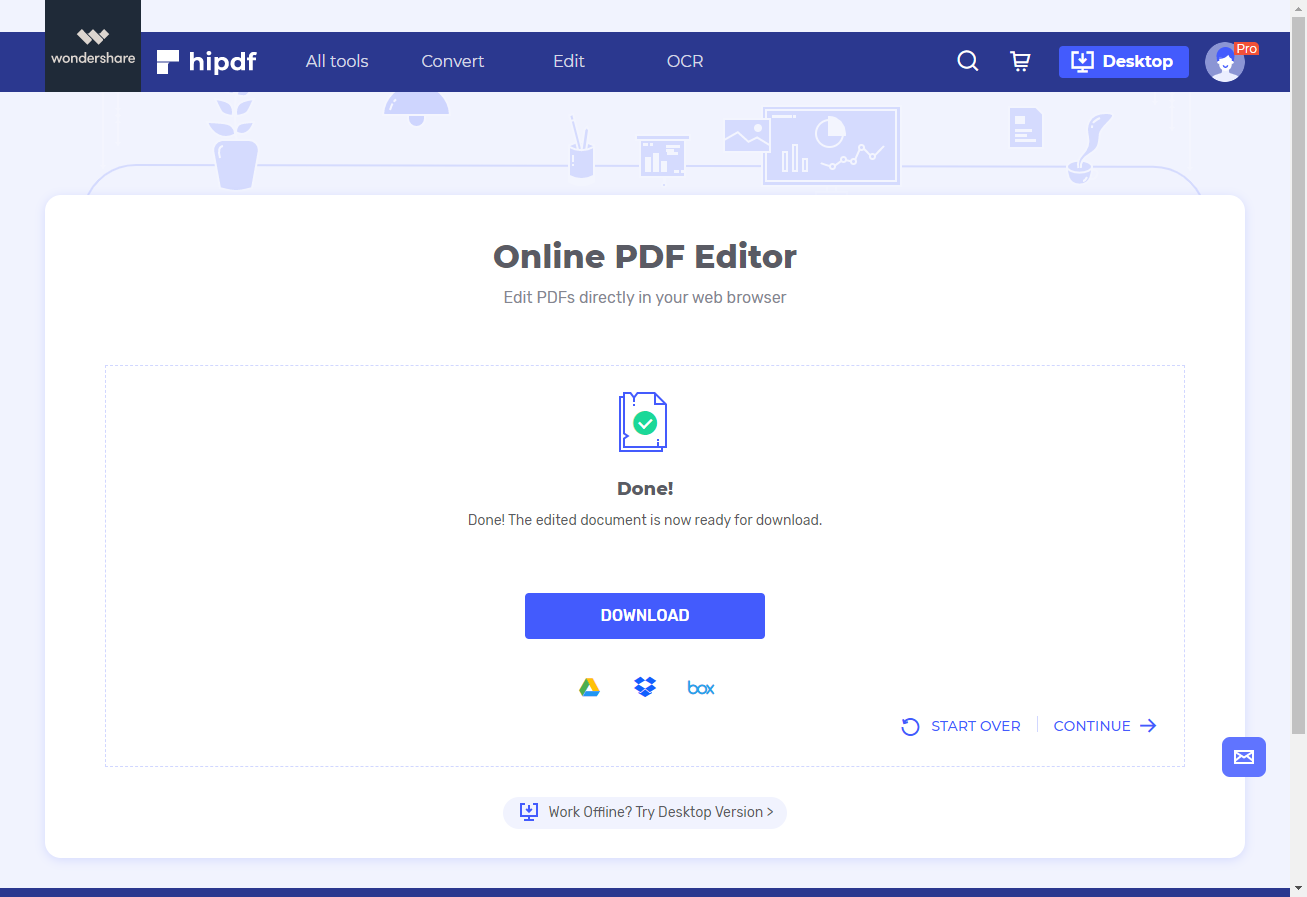 ---
How to Sign PDF on your Desktop
In some cases we are required to sign PDF offline. To solve this we will use PDFelement which is an amazing application for making stylish PDF signature and it has many advanced editing features as well.
Step 1: Open PDFelement and Import PDF file
Launch PDFelement application on your machine, and then head over to the bottom, then click on Open File. After this browse towards your document to open it, or alternatively you can also open recent documents as well.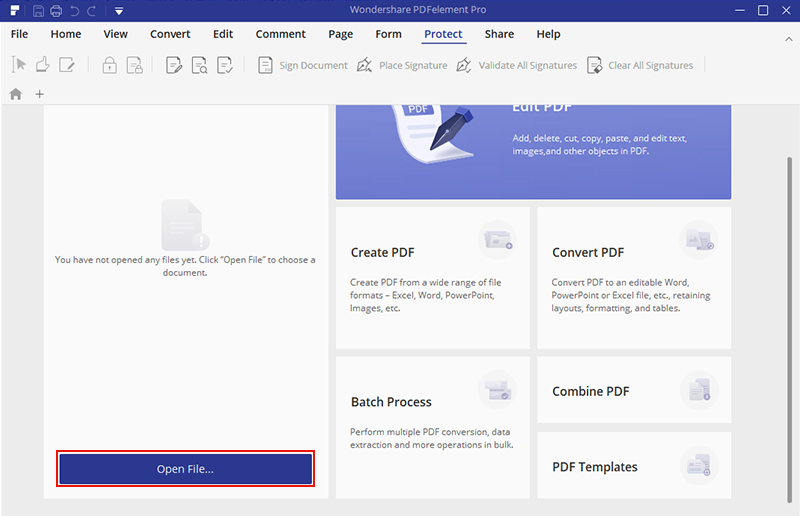 Step 2: Sign PDF document
Now click on Protect in the main menu, and from the new bar which emerges, click on Sign Document icon. First of all it makes you draw a box for your signature. Then it will ask you to make a digital encrypted signature. And finally it will ask you to sign that signature by clicking on the Sign button.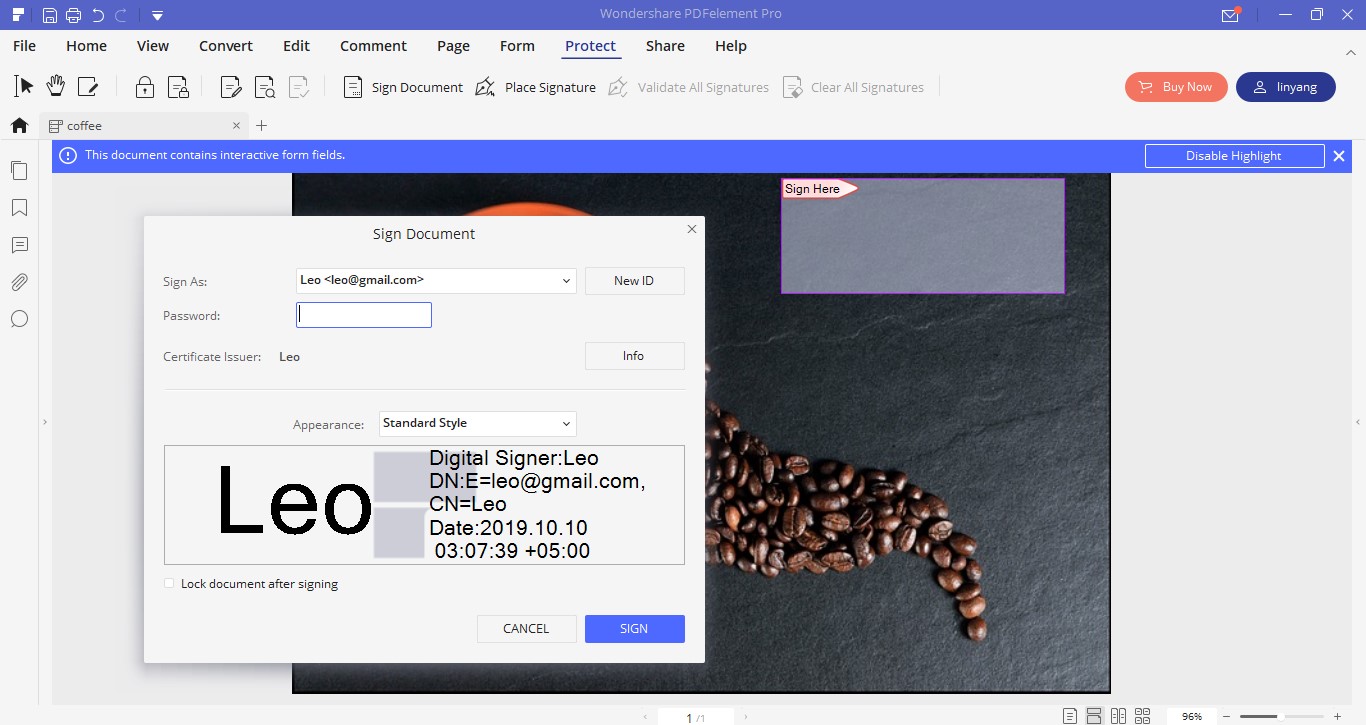 Step 3: Save Signed document
Now onto exporting this document, go back to the File on the top menu and click on . A prompt will open which will ask you where to save the document and in which format. Click Save to save your signed document. This concludes our guide on how to sign a PDF document online and also offline.