How to Convert XLS/XLSX to JPG (Online & Free)
Is there a convenient XLS to JPG converter that I can use online? That's a question a lot of users have when they need to convey the contents of a spreadsheet but only need it as a visual aid rather than as an editable table. The online ways to convert XLSX to JPG are convenient and fast. Here are some of the top XLS to JPG converter online options for you to choose from, beginning with our featured online tool: HiPDF.
How to Convert XLS/XLSX to JPG Online for Free
HiPDF is a browser-based utility with a slew of features to manage PDF and image documents. The XLS/XLSX to JPG converter online module in HiPDF is highly accurate and will render your Excel spreadsheet in a crisp and clear resolution as an image file. The conversion process itself is very simple, and all it takes is a couple of file uploads (drag and drop) and a few clicks of the mouse. We've also showcased several other options to convert XLS to JPG in any modern browser on a connected device.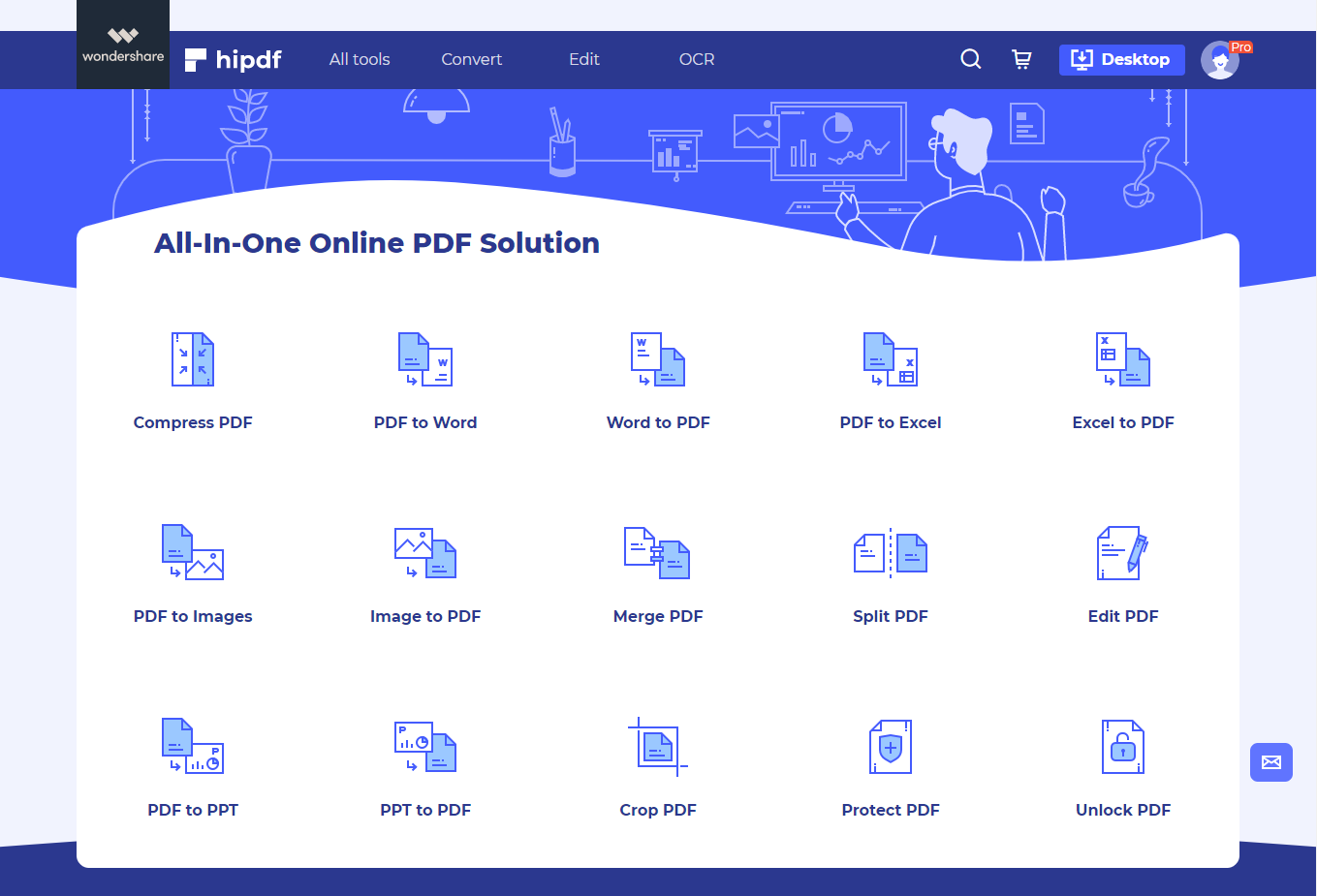 Key Features Highlights of HiPDF:
A modular suite of PDF and image management tools for online use
Reliable and accurate engine for cross-format conversions
Batch processing and other advanced tools can be accessed with an affordable upgrade
Slick design with a highly functional interface that makes it easy for first-time users
How to Convert XLSX to JPG Online Free
Step 1. Upload the XLSX file to the HiPDF Excel to PDF converter module (URL). Click the Convert button on the next page.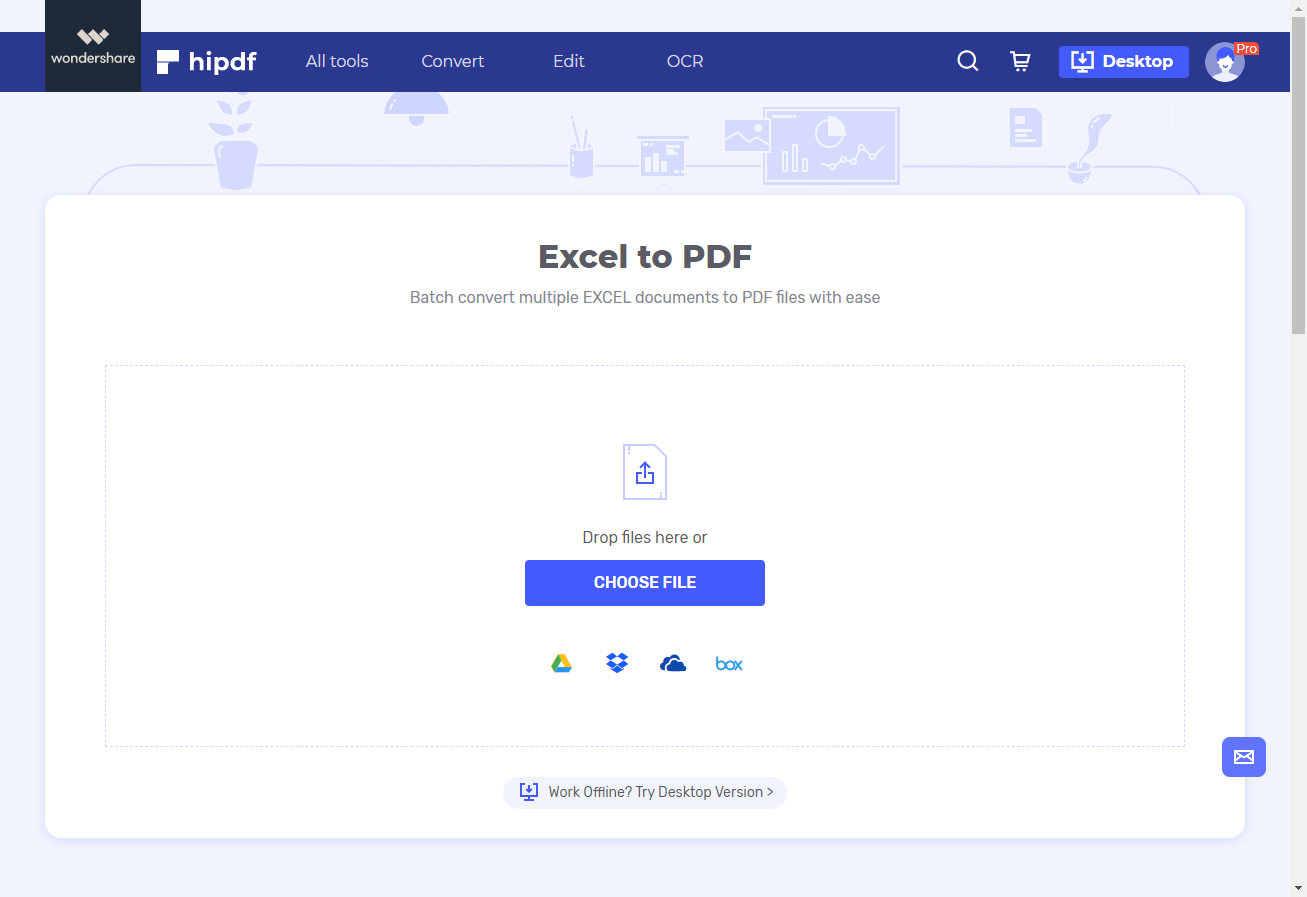 Step 2. Click Download on the output page to save the PDF. Then upload the output PDF from the previous conversion by dropping it into the browser interface.
Step 3. Click Convert to process the PDF file and convert it into a JPG file.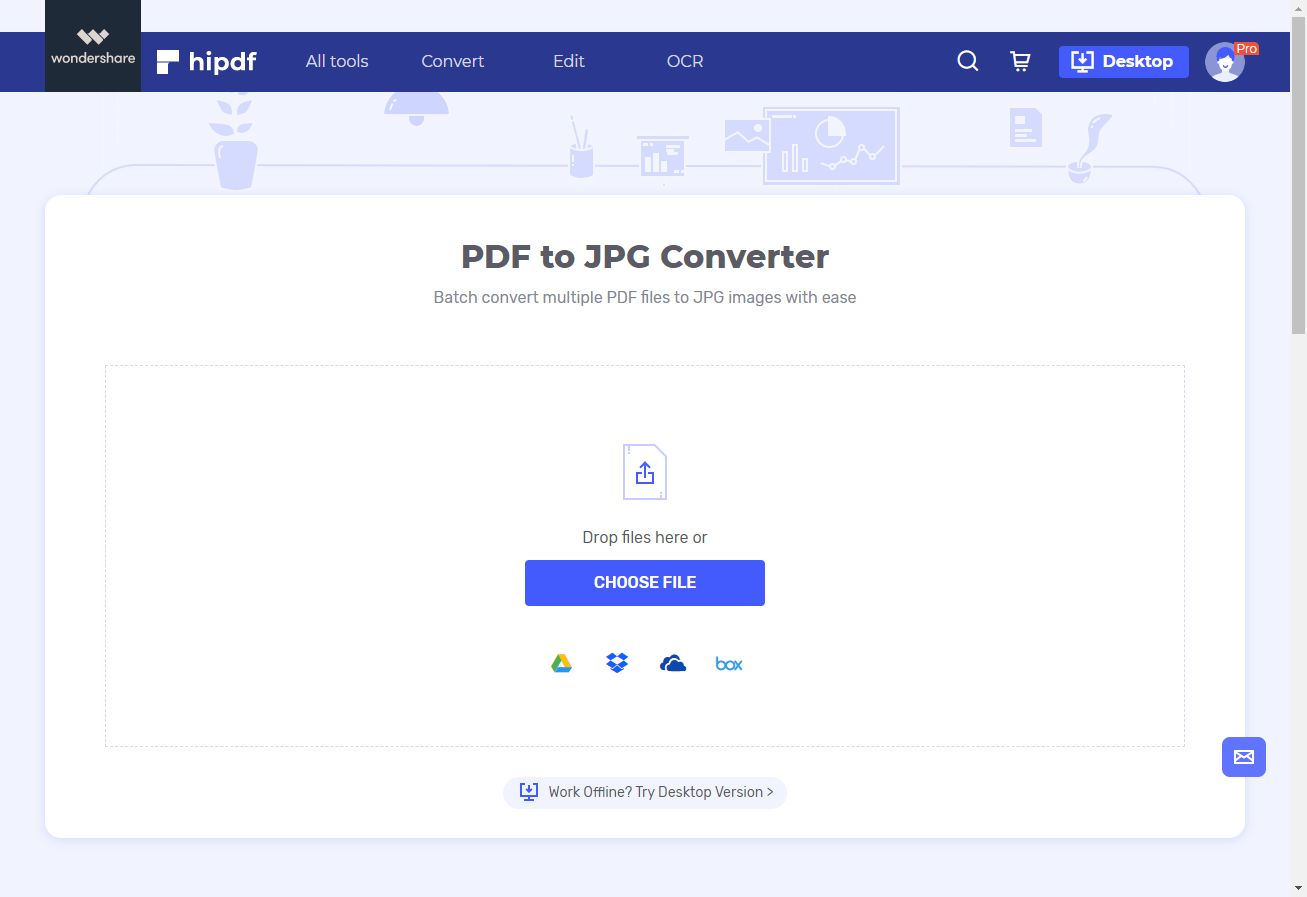 As before, click Download on the last page - your JPG file containing the original tabular content as an image will be saved in a compressed ZIP file - you can unpack the file and access the image inside
---
Other XLS/XLSX to JPG Converters Online
Similar to HiPDF, there are other XLS to JPG converters online. Some of them even have direct XLSX to JPG conversion capabilities where you upload the spreadsheet file, have it processed, and download the output JPG directly. The major difference is that HiPDF offers the best in terms of rendering spreadsheet content as an image. The PDF format is used as an intermediary file format and will ensure that your tables are aligned and laid out properly and your fonts are all accurate, just as in the original file.
Convertio has a ton of different conversion modules for specialized tasks, and the XLSX (Excel) to JPG converter is one such utility. The site experience is a little distracting because of ads and sudden pop-ups asking you to install the Chrome extension, but the interface is otherwise very clean and modern-looking. The platform supports a range of conversion types to and from numerous formats across multiple categories, making it very flexible and suited to very specific conversion requirements. The conversion engine is quite accurate, and overall the app is pretty easy to use if you're a first-timer.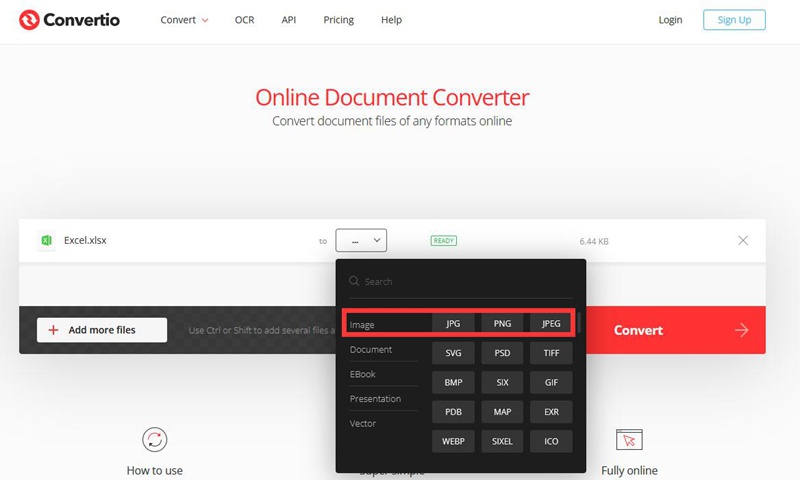 CloudConvert differs from the other XLS to JPG converter online services because it allows you to granularly control the quality and attributes of the output. For instance, you can specify that you want the resulting JPG image to be at 300dpi (dots per inch) or match specific dimensions. You can also define the page range and control the quality of JPG compression when the spreadsheet is being converted. This level of minute control over the attributes of the output file sets it apart from most other Excel to JPG conversion services. You can use the service free of charge for up to 25 conversions per day or purchase conversion credit packages if you need to do more.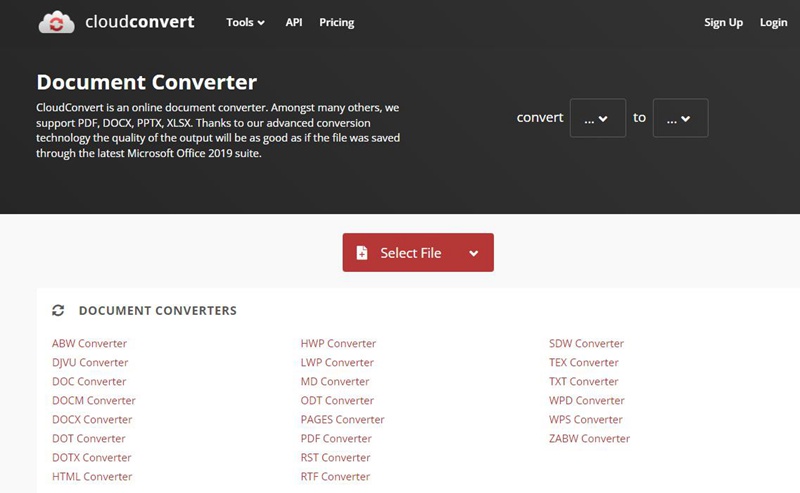 ConvertFiles is a lesser-known file conversion platform. It's free to use but is heavily ad-supported, which makes the experience somewhat challenging because you need to wade through the maze of display and video ads to get to the actual conversion tool! Nevertheless, the conversion quality is pretty great, which makes it worth considering. ConvertFiles also supports a lot of different file formats on a single interface, so you just need to upload your file, pick the input and output formats, and hit the Convert button (if you can find it!)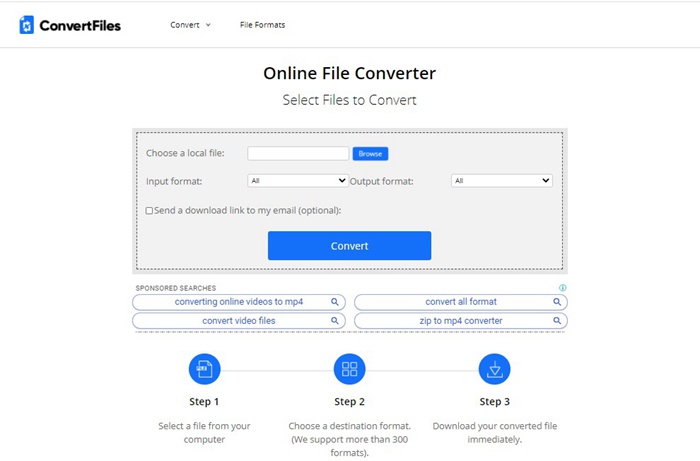 Another popular file conversion tool that's free to use is the Zamzar XLS to JPG converter online. The site recently launched a desktop utility but is better known for its free online conversion capabilities, which are extensive and cover a range of file format categories such as the document converter, the image converter, media converters for audio and video, and more. Zamzar offers multiple premium solutions that incrementally raise the maximum file size limit and bring additional features into the mix, but even the free version is fairly comprehensive and will support XLS files of up to 50MB.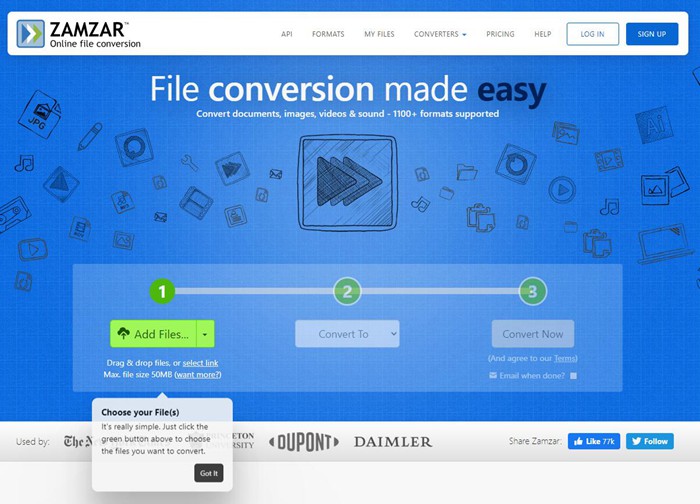 ---
Best Free Online XLS/XLSX to JPG Converter - HiPDF
The most important reason why HiPDF is considered by many to be the best free XLS to JPG converter online is the undeniable high quality of the output file. The powerful conversion engine is not only accurate but also fast and capable of handling large workflows. Moreover, upgrading to a premium plan is very affordable at only $4 a month on the annual plan. This small amount unlocks a barrage of advanced features and increases file size limits and the number of conversions you can do daily. The best part is that it is complemented by a host of useful services such as access to Document Cloud, PDF eSigning, and more.