PDF merging is a common task many people encounter in their personal or professional lives. Combining multiple PDF files into one document can make managing, sharing, and presenting information easier. However, traditional desktop software for PDF merging can be expensive, time-consuming, and difficult.
Fortunately, there are online tools available that make PDF merging quick, easy, and hassle-free. One of the best tools for this purpose is iLovePDF. iLovePDF is a web-based application that allows users to merge, split, compress, and convert PDF files in just a few clicks. With iLovePDF, users can merge multiple PDFs into a single document without needing special software or technical skills.
In addition, iLovePDF is free to use and supports a wide range of file types and languages. In the following sections, we'll explore the features of iLovePDF in more detail and provide some alternatives for those who prefer other tools.
How to Merge PDFs with iLovePDF
iLovePDF is an easy-to-use online tool that makes merging PDF files a breeze. With iLovePDF, users can merge multiple PDF files into a single document with just a few clicks.

iLovePDF offers an online Merge PDF tool that enables you to easily combine multiple PDF files in the order you desire, free of charge, up to a maximum of 25 PDFs. Let's take a closer look at how to use iLovePDF to merge PDF files:
Step 1 Go to the Merge PDF Tool page.

Step 2 Select the PDF files you want to merge from your device, Google Drive, or Dropbox account.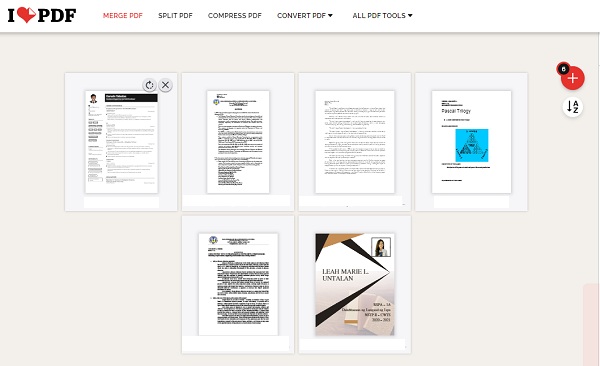 Step 3 To rearrange the order of your PDFs, you can drag and drop the files using your mouse. If you prefer to sort the files alphabetically, you can click the "AZ button" on the right side of the screen.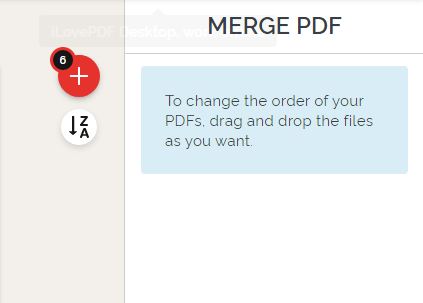 Step 4 Click on the "MergePDF" button.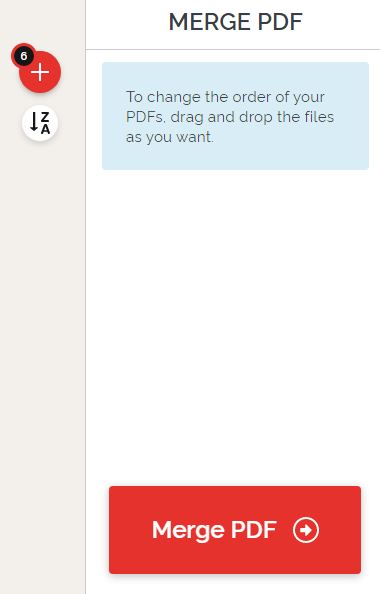 Step 5 Click on the download button to save your merged PDF files. You can also store your file in your Google Drive or Dropbox account.

In addition, iLovePDF offers several features that allow users to customize their merged PDF document to meet their specific needs. With these powerful features, iLovePDF makes it easy for users to merge, customize, and protect their PDF documents. Some of the key features of iLovePDF include:
Merge multiple PDF files at once
Rearrange pages within a PDF document
Choose between various merge modes, such as alternate pages or even/odd pages
Add password protection to the merged PDF document
Customize the page size and orientation of the merged PDF document
Save merged files to Dropbox or Google Drive
Advantages of using PDF Merge Tools
The iLovePDF Merge PDF tool offers a range of benefits for users looking to combine multiple PDF files. Here are some of the key advantages:
Convenience: iLovePDF's Merge PDF tool is an online solution that doesn't require you to download any software, making it a convenient option for users who need to merge PDFs quickly.
User-Friendly: iLovePDF's interface is intuitive and user-friendly, allowing users to easily merge PDFs, even if they need advanced technical skills.
Flexibility: With iLovePDF, users can merge up to 25 PDF files in one go and rearrange the order of the pages within each document before merging them.
Security: iLovePDF provides options for password-protecting the merged PDF document, ensuring that sensitive information remains secure.
Compatibility: iLovePDF supports a wide range of file types, including popular image formats such as JPEG and PNG, and also provides the option to convert files to PDF format before merging.
HiPDF as an Online Alternative for iLovePDF
HiPDF is a comprehensive online PDF solution offering various powerful tools for working with PDF files. With a focus on providing high-quality online tools, HiPDF has quickly become a popular alternative to desktop software for many users.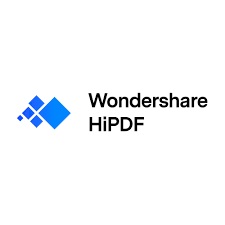 One of the key advantages of HiPDF is its ease of use. Users can quickly access a variety of PDF tools directly from their web browser without the need to download any software.
HiPDF offers many features, including PDF conversion, merging, splitting, compressing, and more, making it a versatile solution for working with PDFs. In addition, HiPDF's user-friendly interface and intuitive design make it easy for users to get started, even if they need advanced technical skills.
Merging PDFs with iLovePDF is a simple process that can be completed in just a few easy steps. Here's a step-by-step guide:
Step 1 Open the HiPDF free online PDF merger tool.

Step 2 Upload the PDF files you want to merge and click the "Merge" button to initiate the process.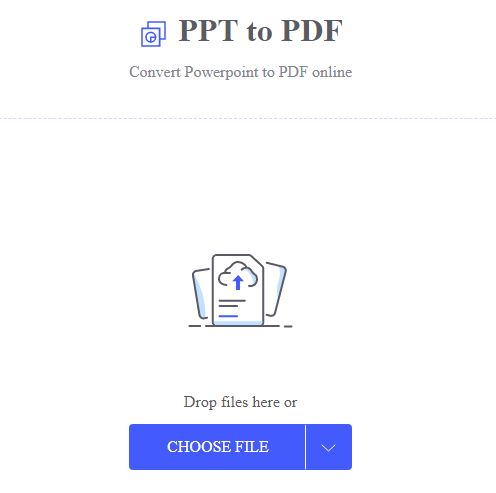 Step 3 Once the merging process is completed, you can download the merged PDF files.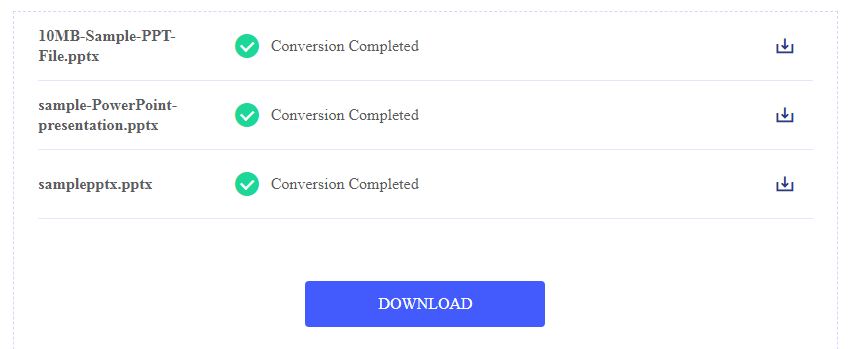 While both iLovePDF and HiPDF are powerful online tools for merging PDFs, they have some differences in their features. Some of the features that set HiPDF apart from iLovePDF include the following:
The ability to merge larger PDF files, with a maximum file size of up to 100 MB compared to iLovePDF's 80 MB limit.
HiPDF offers more file formats for conversion, including Word, Excel, PowerPoint, and image formats such as JPG, PNG, and BMP.
HiPDF has a range of other useful PDF tools, including PDF compression, splitting, and conversion, as well as options for editing, protecting, and signing PDF files.
HiPDF offers a mobile app for iOS and Android devices, making it easy to use on the go.
PDFelement: The Offline Alternative for iLovePDF
While online PDF mergings tools like iLovePDF and HiPDF are convenient and user-friendly, they have some limitations. One of the main drawbacks is the file size limit imposed by these tools, which can vary from one provider to another.
Additionally, some online tools may offer a different level of security than desktop software, which can be a concern if you are working with sensitive or confidential information. You may also experience slower processing speeds or connectivity issues if you have a slow or unreliable internet connection.
To address these limitations, consider using offline PDF merging software such as PDFelement. Desktop software offers the benefits of greater security, faster processing speeds, and no file size limits. Additionally, desktop software often has more advanced features, such as editing, annotating, and converting PDFs. While desktop software may require a larger upfront investment compared to online tools, it can offer a more robust and reliable solution for your PDF merging needs.
PDFelement is a powerful desktop software solution for PDF management that can help overcome some limitations of online PDF merging tools. It offers many features, including merging multiple PDFs into a single document, editing text and images, converting PDFs to different file formats, and adding digital signatures and passwords for security.
With PDFelement, you can compress large PDF files to reduce their size without compromising quality and split PDFs into smaller documents as needed. Here's how to merge PDF using PDFelement in 3 easy steps:
Step 1 Launch PDFelement and navigate to the homepage. Click on the "CombinePDF" button or go to the "Tools" menu and select "Combinefiles."
Step 2 Drag and drop the PDF files you want to merge into the "Combine" window. Click on the "Apply" button to begin the merging process.
Step 3 The combined PDF file will automatically open in PDFelement. You can then use the "Page" function to rearrange, delete, or rotate pages as needed.
Comparison of iLovePDF, HiPDF, and PDFelement
Regarding merging PDFs, several options are available, from online tools to desktop software. Here, we'll compare three popular solutions: iLovePDF, HiPDF, and PDFelement.
Feature

iLovePDF

HiPDF

PDFelement

Maximum File Size
100MB
500MB
No Limit
Number of Files
Up to 25
Up to 5 for free
Unlimited
Upload Methods
Device, Drop, Dropbox
Device, Drop, Dropbox
Device, Drop, Dropbox
Conversion Options
None
Several
Several
Page Management
Rearrange, Delete
Rearrange, Delete
Rearrange, Delete
Security Options
Basic
Basic
Advanced
Pricing

Free version - $0

Premium Plan - $4/mo

Free version - $0

Pro version - $3.33/mo

Yearly Plan - $3820.99

Perpetual Plan - $7096.99
After comparing the features of iLovePDF, HiPDF, and PDFelement, it's clear that each tool has its pros and cons.
iLovePDF is a great option for those who need to quickly merge PDFs online and want to avoid paying for a software license. Its user-friendly interface and easily rearranged pages make it an attractive choice. However, its file size limit of 100 MB might be a limitation for some users, and the free version does come with a watermark on the merged PDF.
HiPDF is a more powerful online tool than iLovePDF, which can merge large files and convert them to more formats. Its free version also doesn't add a watermark to the merged PDF. However, its interface could be more intuitive than iLovePDF, and its file size limit for the free version is still only 50 MB.
PDFelement is a great desktop software option for those who need to merge large PDF files or want more advanced PDF editing capabilities. Its one-time purchase price is a barrier for some users, but its powerful features and ability to work offline make it a great investment for those who frequently work with PDFs. However, its interface may be overwhelming for some users, requiring computer installation.
Online Vs. Offline PDF Mergers
iLovePDF and HiPDF are both online tools that offer limited features for free and more advanced options with paid plans. They allow users to merge PDFs, rearrange pages, and upload files from various sources. However, HiPDF has a higher file size limit and allows for more conversion options than iLovePDF.
On the other hand, PDFelement is desktop software that offers more advanced functionalities than online tools, including the ability to merge unlimited files with no file size limit, advanced security options, and more conversion options. However, PDFelement is a paid software and does not offer a free version like iLovePDF and HiPDF.
Conclusion
Merging PDF files has become essential for many individuals and organizations. iLovePDF, HiPDF, and PDFelement are powerful tools that can help you easily merge PDF files. While each tool has strengths and weaknesses, choosing the one that best suits your needs are essential.
Ultimately, the choice between iLovePDF, HiPDF, and PDFelement will depend on the user's specific needs. For occasional users with basic needs, free online tools may suffice. However, for more advanced users with larger file sizes and security concerns, desktop software like PDFelement may be the better option.