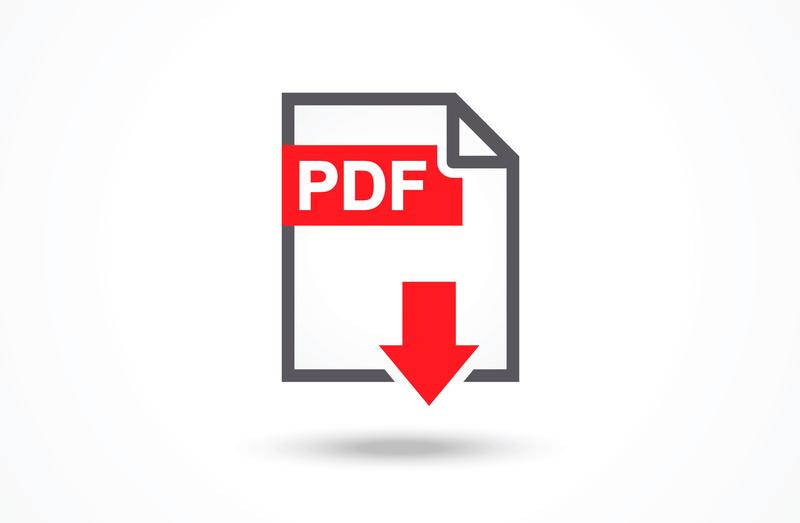 PDFs are some of the most incredible formats on the market. You can completely customize your PDF experience and make your documents unique. However, it may take time to understand all the different PDF tools you can use. For example, you may need help editing a PDF and adding audio materials.
You may also encounter restrictions or set them yourself. Do you have a password-protected file that you want to modify but don't know how? You'll be happy to know you can edit secured PDF documents.
Below, we will present some restrictions you can set on your documents and show you how to edit locked PDF files even if you don't have a password.
Types of Restrictions With PDF Files
As the PDF market multiplies, new limitations come into play. You can now set various restrictions on your documents to protect the content of your PDFs. Here are some of the limits you can use for your files:
Print restrictions – if you apply print restrictions, a person accessing your files won't be able to print the document they have; they will need a password or your approval to get a physical copy.
Edit restrictions – aside from the document creator, other parties can't change a PDF file with edit restrictions. You can also limit editing options and give some editing access to other parties.
Copy restrictions – when you apply these restrictions, no one else can copy your document's content. They cannot select text nor transfer it into another file.
Password protection – by locking your documents, no one else can access them without the correct password. That is an excellent feature if your documents contain sensitive data.
Annotation restrictions – by turning on these restrictions, other parties cannot leave comments or annotations on your documents.
All the restrictions above are significant if you work with sensitive data or want to protect your documents. In most cases, when you apply them, you will have to input a password to edit or print your copy. Here's how to edit your PDFs if they are password-protected.
Editing a Protected PDF With a PDF Editor
If you want to open your password-protected PDF and change it a bit, you can choose an offline or an online tool.
Edit a Protected PDFs Offline With PDFelement
Here are several easy steps to follow:
Open your password-protected PDF in a PDF editor, like PDFelement.
Click "Enable Editing" and enter your password in the dialog box.
Once you enter your document, click Edit in the navigation bar.
Click Edit All to access editing options.
After completing these steps, you can make the changes you want without issues. PDFelement is a powerful and easy-to-use program for editing PDFs. It supports adding text, images, links, and annotations as well as merging or splitting PDF files. The program also provides digital signatures to help sign your documents.
After editing your document, save the changes by going to File > Save. If your PDF is still password-protected, you may have to create a new file with the edits.
Using PDFelement to Remove the Password
If you feel the editing-restriction password is annoying, you can choose to remove the password then you can edit the files directly next time. To remove your password, follow the guide below:
Open PDFelement on your device.
Click Open PDF at the bottom of the left-side navigation pane.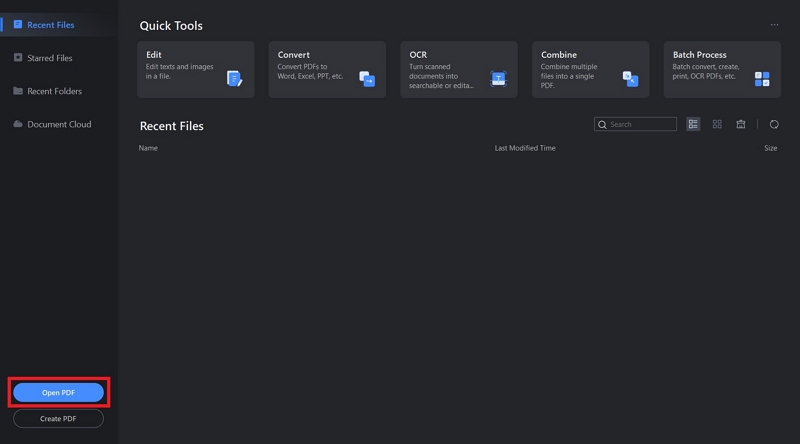 Select your password-protected PDF.
Select Protect in the top navigation bar.
Click Set Password in the left corner.

Uncheck Open Password and Permission Password in the Security.
Click Save to save the changes.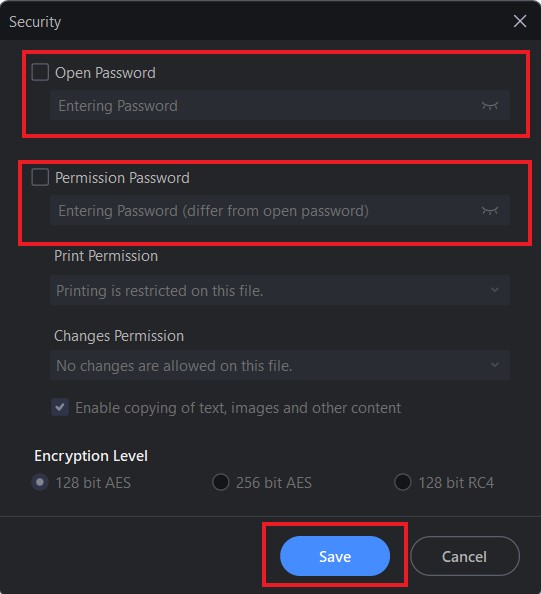 This is how to remove the password from your PDFs using offline software.
Edit a Locked PDF Online Using HiPDF
HiPDF is an online PDF editing tool that can be used to edit a locked PDF in a few simple steps. With HiPDF, users have access to the ability to add text, images, links, and more to a protected PDF document.
To password-protect a PDF document, visit HiPDF and select Unlock PDF from the available Functions.
Then, click Choose File and upload the PDF.
Enter the password for the PDF file in the designated box and select Unlock.
Upon completion, please use the Download button to store the unlocked PDF on your local drive.
Then, navigate to the PDF Editing tool of HiPDF to edit your unprotected PDF document as you like.
Upon uploading the PDF file, various PDF editing options will be displayed at the top of the page. Please select an appropriate option to edit your document, e.g., "Add Text," "Add Image," "Add Shape," or "Sign."
Once you have finished editing, click the "Download" or "Share" button to obtain your edited PDF file on your local device or share it on social media.
Edit a Protected PDF With a Password-Removal Tool
Sometimes there are restrictions on your PDFs, but you can't remember your editing restriction passwords. That can be frustrating, mainly if your password-protected PDF contains sensitive data, but there is a solution to your problem. Here are things you can do to solve the issue.
Get a Password-Removal Tool
To edit your locked PDF without a password, you must find a way to remove the password. You may have encountered various password-removal tools, but not all are reliable.
If you want a reliable tool to solve your problem in seconds, try Wondershare PDF Password Remover.
In order to decrypt a secured PDF, launch PDF Password Remover and select the file you wish to process by clicking on the Add Files…
If your PDF is protected from opening, the software will show a message saying "The file is password-protected. You need to enter the password to unlock it".
To remove the editing restrictions from your PDF, select the output folder and click "Start" on PDF Password Remover. This will automatically remove any restrictions related to copying, editing, and printing, allowing you to use PDFelement or another PDF editor to edit the generated new file.
After removing the password, you can edit the PDFs with a great PDF editor like PDFelement. Editing your document has never been easier than with PDFelement. This platform offers various features; you will find what you need and edit your PDFs quickly. 
Additional Features of Wondershare PDFelement
PDFelement offer various other features besides unlocking your PDFs. For example, you can use PDFelement to convert your document into other formats, such as Word, Excel, Text, PPT, and many more. If you need a copy in a different form, PDFelement has what you need.
Moreover, PDFelement offers a unique translation feature; if you are dealing with a document in a non-native language, you can easily translate it within seconds. You only need to click Translate for a brand-new PDF in your native language.
You can even use some PDFelement templates to create unique and innovative PDF designs. If you have a presentation coming, you can use some of these designs to impress the audience and leave them speechless. PDFelement has many more tools you can use to make your PDF experience unique; try it for yourself to see how excellent this tool is.
Conclusion
PDFs are ruling the world. Still, many people need help mastering PDFs. This guide has solved one of the most common issues: losing your password or editing a locked document.
If you have been in a situation like that, you can check out PDFelement; it offers some of the best password-removal tools that will grant you access to your document in no time. Aside from this feature, you can enjoy various other unique tools to heighten your PDF experience.