Most of the time, you compress PDFs, but they don't reach your desired size limit. This situation usually arises when your PDF size is significantly large. The trouble magnifies, especially when you need an excessively compact file like 50 KB PDF. Now, how to overcome this issue and achieve an exact PDF size?
To address this problem, the article lists six efficient 50 KB PDF converters. Also, the guide will unfold their features, pricing, reviews, and other aspects. These tools will not only help compress PDF size to 50 KB but also offer a seamless compression journey.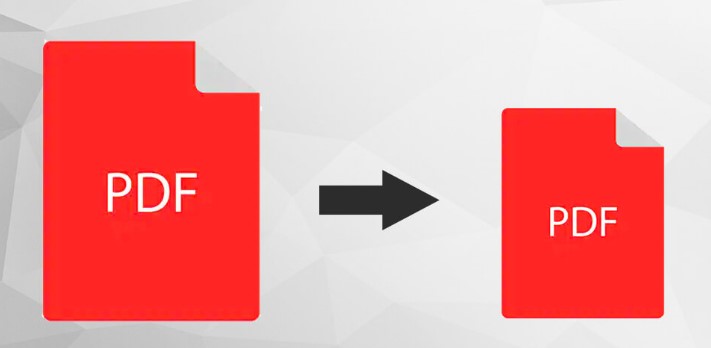 6 Top-Notch Tools To Reduce PDF Size to 50KB
In the digital document landscape, compressing PDF files is a common practice. But when it comes to compression under 50KB, conventional tools fail to meet this demand. Thus, if you want a reliable PDF compressor 50KB solution, consider these provided options. These tools are specifically tailored to compress files to the elusive 50KB mark.
1. HiPDF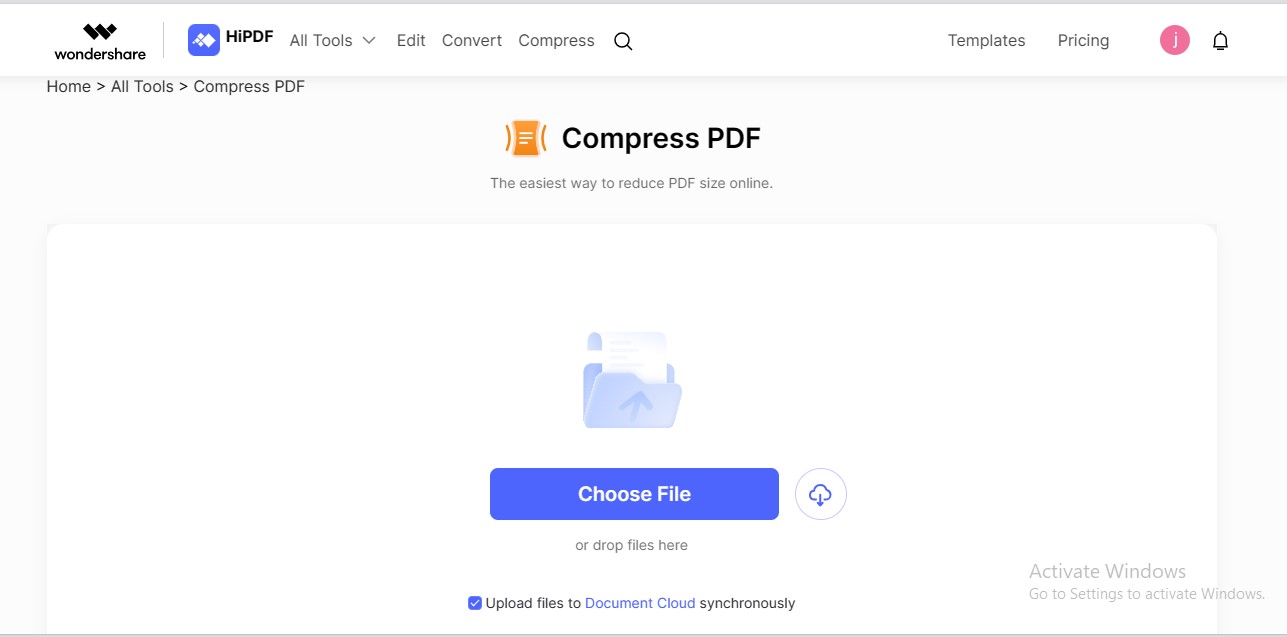 HiPDF is a leading PDF size reducer to 50KB that stands as a hallmark of efficiency and quality. The tool offers users an unparalleled compression experience. It compresses PDF files with exceptional precision down to the 50KB threshold. Its free-to-use functionality and friendly interface make it a go-to solution for PDF compression.
Specifications

Explanation

G2 Rating
5.0/5
Price
Free, starts from $5.99 per month
Main Features

· Free Online Compression

· Different Compression Levels

· File Upload from Various Sources
Pros
HiPDF puts no limit on PDF compression since it is free.
The tool presents three different compression levels to tailor your file size.
You can process five compressions in a batch for a swift experience.
Cons
The tool does not offer custom DPI resolution management.
Pamela S. on G2: " Hipdf has been the solution to my problem since I use this incredible tool, I can convert my files of any format with more ease with just one click; they are already converted to PDF, we can edit them, save them and download them with security, it saves us time and space on our computer. the incredible tool is the solution."
Joseph S. on G2: "HIPDF will be your best option when converting a PDF file or images. In addition, you can find multiple tools in one place. You will not need to worry with this wonderful tool since it is free, and you can also work offline on both smartphones and computers. It doesn't matter what file you need to process, convert, or modify; with HIPDF, achieve it in a super-fast and perfect way."
HiPDF – A Cutting-Edge Online PDF Compressor to 50KB
HiPDF, being a scalable 50 KB PDF compressor, takes productivity to the next level. The tool's super-fast and efficient compression engines make PDFs concise in seconds. Using its compression presets, you can opt for an optimal size reduction and quality balance. Whether it's a lengthy book or a business report, the tool will seamlessly resize it to a 50KB margin.
How To Use HiPDF as a 50KB PDF Compressor?
Step 1 Go to HiPDF's website. Look for the "Compress PDF" feature in "All Tools."
Step 2 Hit the "Choose File" option to import your PDF file.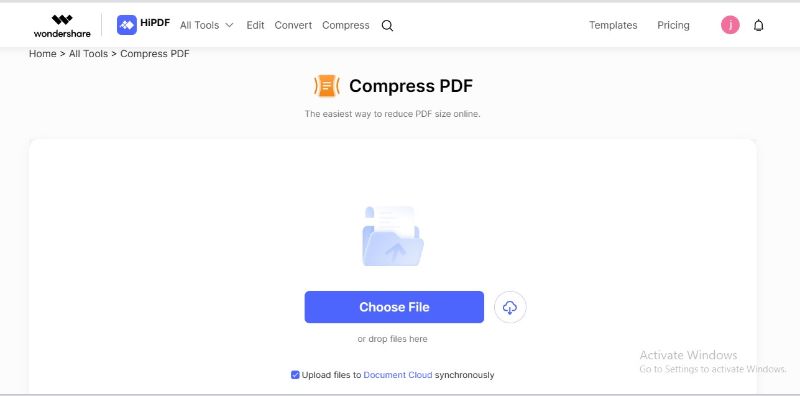 Step 3 Choose the "High" compression level for efficient file size reduction. Click "Compress" to proceed with compression.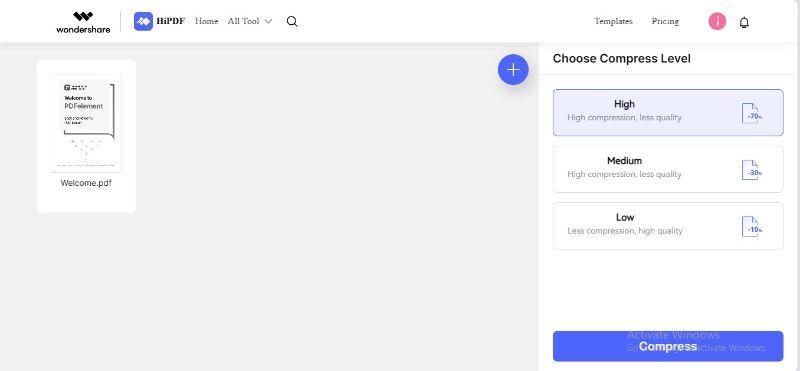 Step 4 HiPDF will resize the PDF to 50 KB and automatically download your compressed file.

2. PDFelement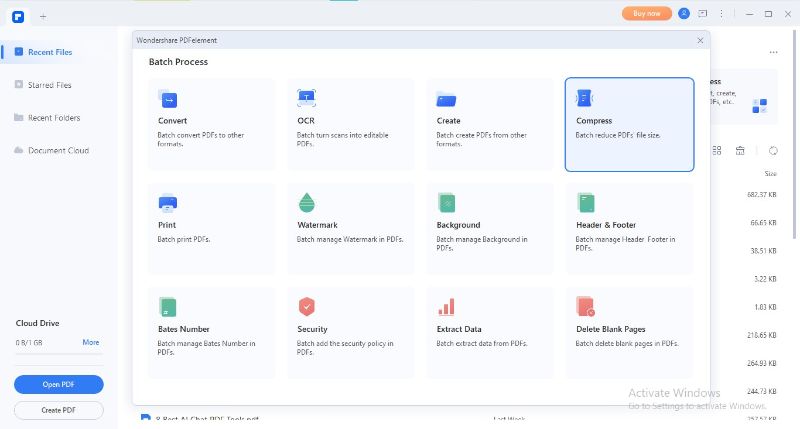 PDFelement is a remarkable offline solution to make your PDF 50 KB or less. The standout attribute of PDFelement is its enhanced control over compression quality. The tool also enables batch processing of multiple PDFs. Another notable feature of PDFelement is its post-compression file editing, allowing you to crop, rotate, print, fill, and sign the PDF.
Specifications

Explanation

G2 Rating
4.5/5
Price
Free, starts from $79.99 per year
Main Features

· Batch Processing

· Convenient Offline Compression

· Post-Compression File Editing
Pros
PDFelement eliminates the need for an internet connection to compress PDFs.
You can compress multiple files in a batch to save time.
The tool is feature-rich regarding compressed file editing, removing the need for external PDF editors.
Cons
The PDF compression feature is accessible only through the premium version.
Varundeep R. on G2: "Wondershare PDFelement collects all the features of editing which specially I need for my business. Its compress file feature help to store all related file in a single file. I use this because of its add signature to pdf feature."
Alex L. on G2: "Superb software for making rapid alterations to PDFs or even creating brochures for commercial use. The interface is straightforward, and it supports all but the most complex functions. You no longer need a constant internet connection or access to online resources. Enhances trust in edition-sensitive materials."
3. Adobe Online PDF Compressor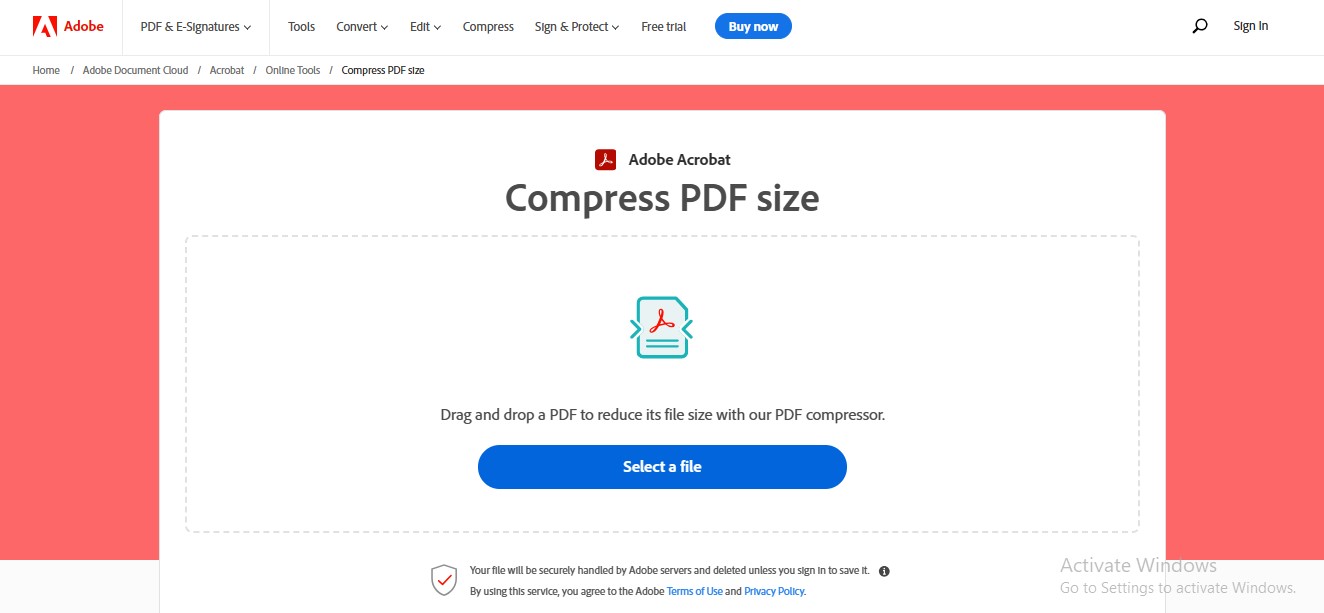 Adobe is a pioneer in the document management game, and its online PDF converter 50 KB functionality is no exception. Its reputation for security ensures that your documents are in safe hands throughout the compression process. Also, the tool's seamless post-compression editing aggrandizes its appeal as a PDF size reducer.
Specifications

Explanation

G2 Rating
4.5/5
Price
Free, starts from $8.66 per month
Main Features

· Different Compression Levels

· No Signup Required

· Post-Compression Editing
Pros
The tool requires no personal information or signup to compress files.
You can select your preferred compression level for desired results.
The tool allows you to edit, merge, convert, and sign your compressed PDF.
Cons
Batch Processing is allowed only in the premium plans.
Vanessa A. on G2: "One of the most helpful features of Adobe Acrobat is the ability to edit, rearrange, extract, and omit pages within a document. This allows me to easily combine files and remove unneeded pages with minimal effort."
Gazal R. on G2: "Its a very very very expensive product which is often not affordable for a student or a fresh-out-of-college professional, which almost makes it counter-intuitive."
4. DocFly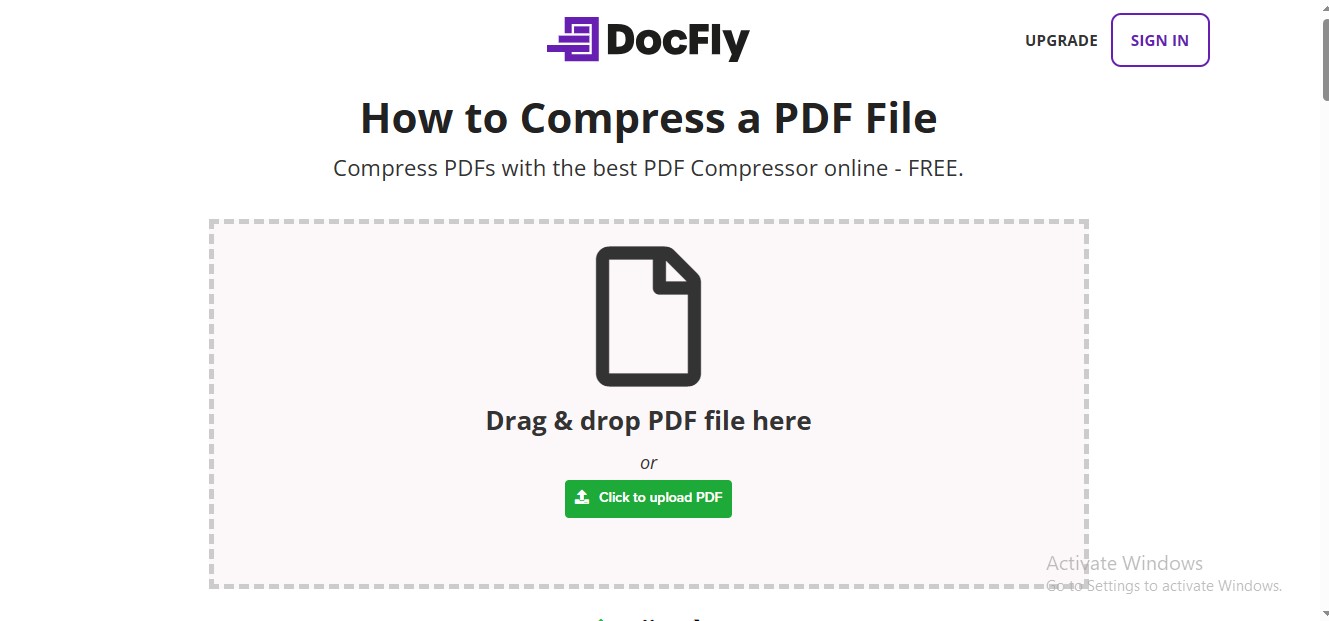 Are you looking for a free and speedy PDF 50KB converter? DocFly is your go-to solution for one-click PDF compression. The tool allows you to upload your PDFs effortlessly, apply compression settings, and obtain optimized files. Its remarkable feature is custom compression adjustment, making the process more tailored and controlled.
Specifications

Explanation

G2 Rating
4.2/5
Price
Free, starts from $7.99 per month
Main Features

· File Upload from Various Sources

· Compression Levels

· Free Compression
Pros
You can compress files to a custom level based on your preferences.
The tool allows file uploading from various Cloud platforms other than local storage.
DocFly provides a smooth and sleek interface for PDF compression
Cons
The tool is buggy and often gets hanged while compressing big files.
Bibhudatta M. on G2: "Its key highlighting feature is that it is a one-stop solution for all problems. It provides features such as create a PDF file, convert a PDF file , fill a PDF form , compress a PDF file, and a lot more."
Kavyansh G. on G2: "It should add and update some more features in its software. Sometimes, we face difficulties while editing the large files in this software. This software is quite expensive to use."
5. pdfFiller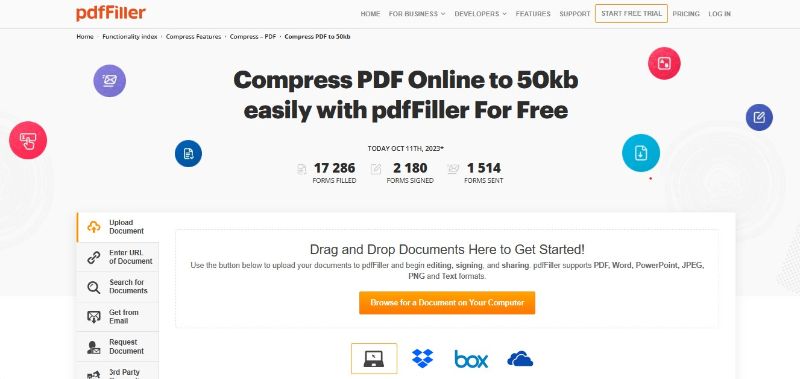 pdfFiller is another document management platform powered by a strong PDF compression feature. One admirable feature of the tool is its remarkable ability to compress files to the exact size. When the process is completed, pdfFiller takes you to a new window where you can edit your compressed file.
Specifications

Explanation

G2 Rating
4.6/5
Price
Starts from $8 per month
Main Features

· Post-Compression Editing

· Document sharing and Cloud Saving

· Exact-Size PDF Compression
Pros
pdfFiller lets you preview your document before downloading to check its quality.
The tool offers free post-compression file editing to avoid later hassles.
You can download, print, or share your compressed PDF.
Cons
The tool requires payment information to use its free trial.
Brandon H. on G2: "I enjoy PDF Filler because it is not as expensive as Adobe Pro, and it allows me to quickly edit, sign, and return any PDF document I would normally need to print out and scan back to myself."
Tina P. on G2: "I'd prefer it to be a bit more affordable but obviously have kept it since I use it so much. I think you'd have more businesses try it and see how much easier tasks are with it if the sticker shock wasn't there."
6. DocHub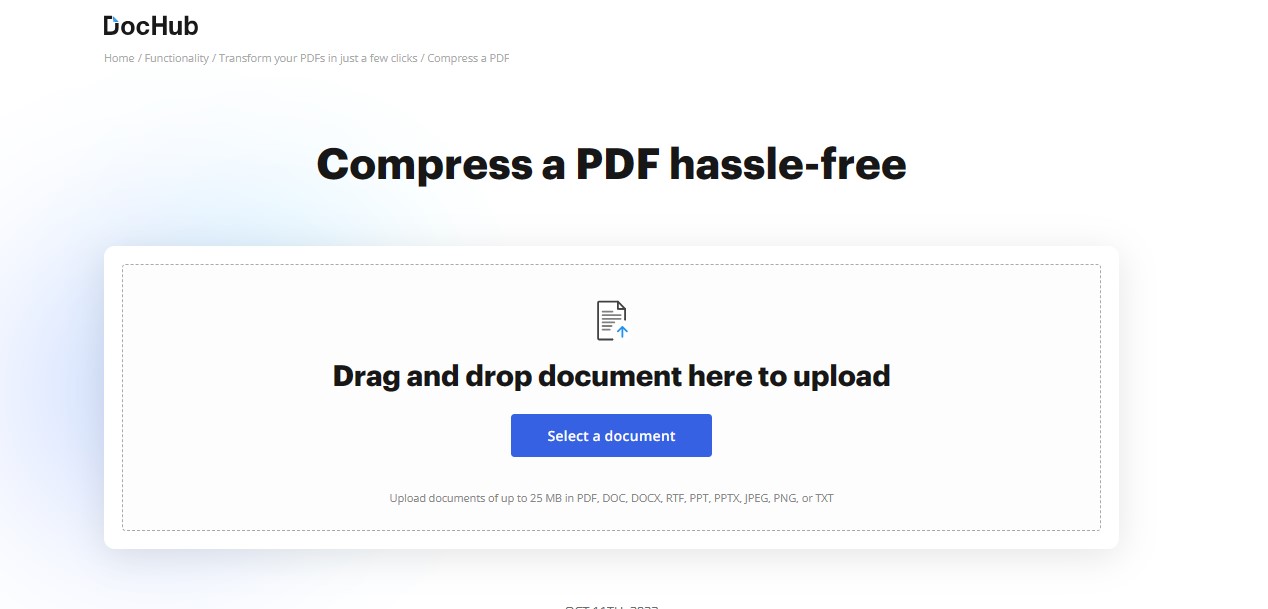 A sleek interface, seamless compression, and hassle-free editing are all attributes of DocHub. The compression process is quite simple: upload your file, adjust the compression level, and proceed with downloading. The best part is that DocHub integrates with pdfFiller to enable post-compression PDF editing.
Specifications

Explanation

G2 Rating
4.6/5
Price
Free, starts from $10 per month
Main Features

· Post-Compression Editing

· Compression Presets

· Team Collaboration on Compressed PDFs
Pros
The tool allows you to collaborate on PDF files after compression.
You can annotate, edit, sign, and share your compressed PDFs.
The tool allows you to download, export, and share your PDF for a convenient experience.
Cons
The compression feature is available only in the premium plan.
Reggie B. on G2: " I really like the pricing best about DocHub. They offer way more than what's needed, and its price is amazing."
Jake K. on G2: "The simplicity of DocHub is also its shortcoming. As someone who uses it multiple times per day, every day, there are some things I wish it could do better."
Conclusion
Dealing with the situation of being unable to compress a PDF to its exact margin can be disturbing. Achieving this level of compression, particularly 50KB or less, becomes a daunting task. If you are struggling with issues of exact PDF size compressions, consider using cutting-edge PDF compressors to reduce your file size.
This guide presented six well-researched tools to compress PDF to 50KB. Whether you choose free options like HiPDF or premium solutions like PDFelement, the choice is all yours.