Top 10 PDF to Word Converter Online
PDF to Word converter online gives you the convenience and flexibility to work from practically anywhere. As long as you have a system or device with a modern browser and you're hooked up to the Internet, you can use any of these top 10 PDF to Word converter online utilities, either for free or by upgrading to a premium plan. So let's have a look at what we consider to be the best online tools for PDF to Word conversion.
Best 10 PDF to Word Converter Online Free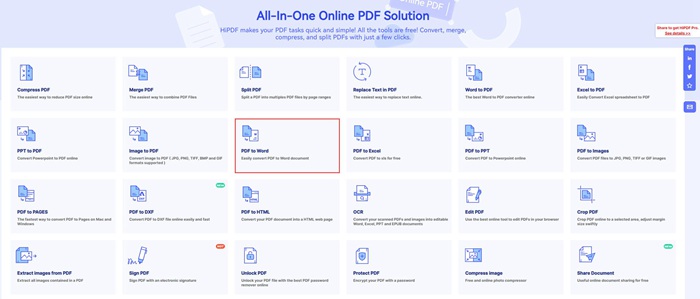 Pros:
High speed and great accuracy
Versatile feature set for PDF handling
Easy-to-use operations
Cons:
Batch Process is a paid feature
Free version usage limited
Price:
$4 a month on the annual plan; $6 monthly
HiPDF is undoubtedly the best PDF to Word converter online that's free to use for light workloads. There are several reasons for that, but let's first have a look at the rich additional features that it offers. The PDF to Word online conversion tool is just one of the many modules that you'll find in this versatile and flexible PDF toolkit.
The platform offers a wide range of conversion options to convert files to and from the PDF format. This includes PDF editing to add content, PDF security tools, file management modules such as splitting and merging, page organizing tools, several image tools, the ability to create stunning PDF forms online, and even Optical Character Recognition or OCR so you can convert your PDF to Word online and be able to edit the output DOCX file in MS Word.
Coming back to the reason why this is the best PDF to Word free online conversion utility, HiPDF is light on resource usage so it can handle large files as well as smaller ones. The second point is that you can use it absolutely free if you're only processing a couple of files each day. The third aspect is the ease of use; HiPDF allows you to do complex tasks with just two or three clicks of your mouse. The fourth reason is the clean and uncluttered interface that makes for a superior user experience. Finally, you'll see that upgrading to a premium plan is more affordable than most other PDF to Word online solutions. When put together, these reasons make HiPDF a very compelling option for serious PDF users, students, professionals, and other user types.
2. Sejda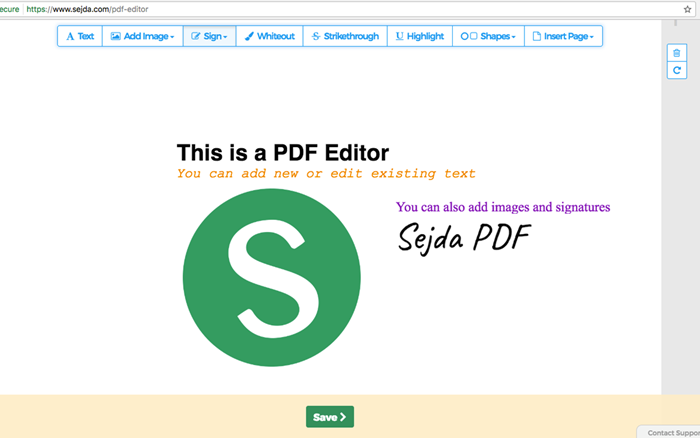 Pros:
Extensive PDF tools
Convenient navigation
Desktop bundle option
Cons:
More expensive than HiPDF
Limitations on free usage
Price:
$5 - Week Web Pass
$7.50 monthly
$63 annually (web + desktop license)
Sejda is an equally capable PDF to Word converter online, with the exception that it is a little more expensive than HiPDF, as you can see by comparing the prices of both. However, it does offer a very smooth experience and comes with a host of PDF tools, not just to convert PDF to Word online free but also to do various other tasks such as performing OCR, locking your files, adding electronic signatures, optimizing file size, and so on.
Sejda also offers a desktop solution with all the same features but this version can be downloaded and installed to your PC, which means you can also work offline using this option. The features aren't as robust as those of PDFelement, for example, but it'll still allow you to perform a lot of the PDF actions that you can do on the Sejda online portal - but without having to use your Internet connection.
3. iLovePDF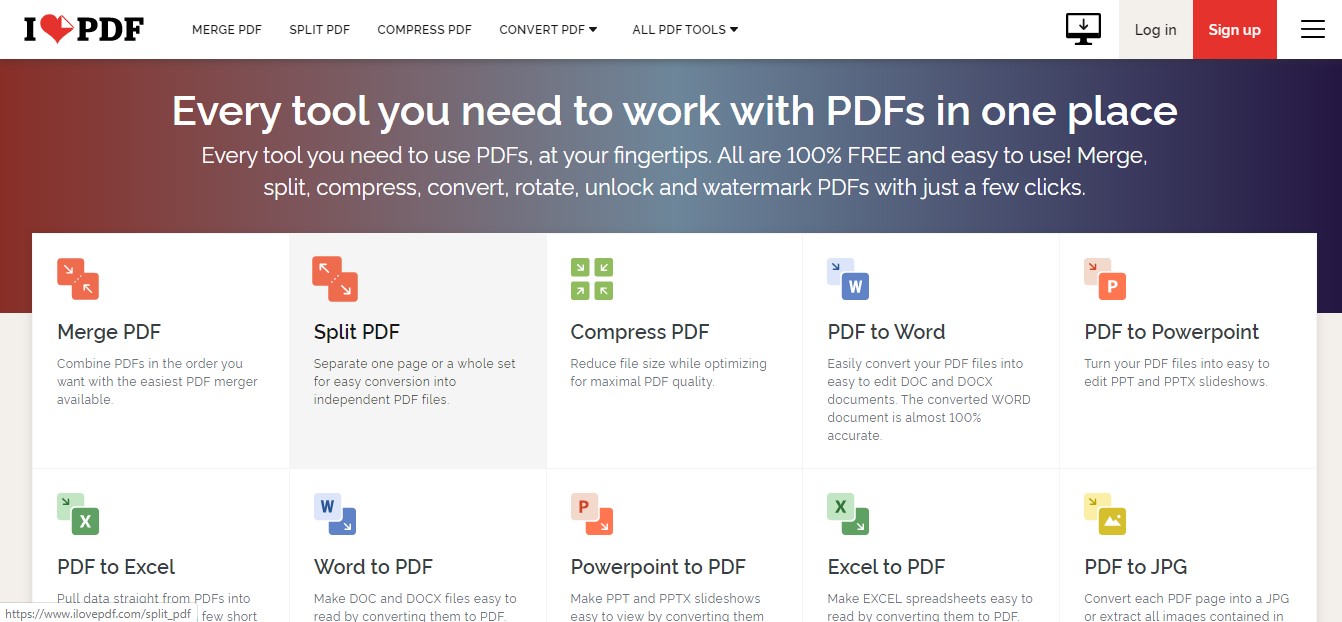 Pros:
Great-looking UI
All basic tools covered
Easy to use
Cons:
Very few advanced features
Comparatively expensive
Price:
$6.61/month or $53.11/year
This is a really fun option when it comes to using a PDF to Word converter online. If you've ever used its sister product before - iLoveIMG - to handle your image editing and enhancement needs, then you'll find it equally simple to use iLovePDF. Of course, the features are completely different but the general design and layout will be quite familiar to you.
On the features front, iLovePDF offers a pretty decent set of PDF tools that not only include the PDF to Word free online converter but also other conversion options, annotation tools, file compression, PDF protection and signing, page organizing, and file merging/splitting.
The OCR feature only works in the premium plan but you can use most of the other tools in the free option, but with a few restrictions on the size of the file and the number of jobs you can process in a particular period of time. Other than that, it's a pleasure to use this PDF to Word converter online free or in premium mode.
4. Smallpdf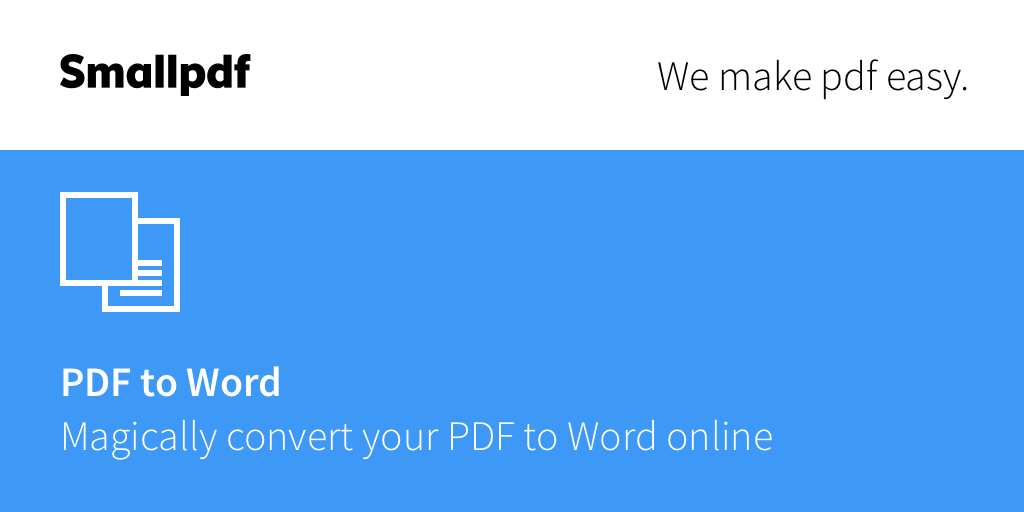 Pros:
Professional PDF to Word converter
Excellent quality of conversion
Attractive-looking UI
Cons:
Pro features are locked
OCR not on main menu
Pricey Pro version
Price:
$9/mo when billed annually
$7/mo for Teams when billed annually
Smallpdf is better with the Pro option but the free version is still quite useful, especially when you have basic conversion, editing, and other tasks to perform on your PDF workflows.your PDF workflows. Other features that can be used free include the PDF to Word converter online (without OCR), PDF file compression (basic compression only), PDF annotations, page numbering, page management (reorder, delete, add, etc.), locking and unlocking PDFs, and file merging and splitting.
The problem with Smallpdf, as we saw, is that a lot of the advanced tools are behind the paywall so you'll need to have a Pro subscription or license to use these. Nevertheless, we've seen that a lot of the features can be used for free so you won't need to upgrade unless your requirement exceeds the limitations of the free version. For the most part, you can get all your essentials done with the plethora of tools that Smallpdf boasts.
5. Adobe Online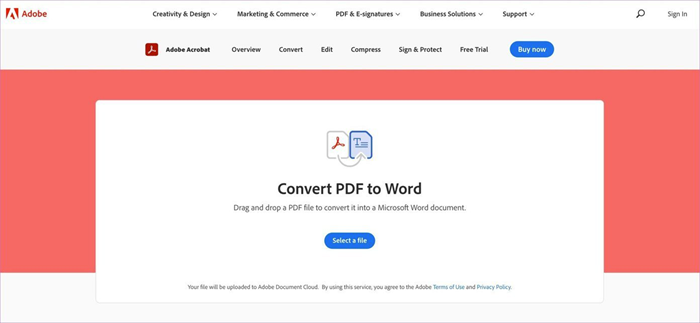 Pros:
Superior PDF to DOC converter online
Great conversion quality
Sign-up is optional
Cons:
Very few additional tools
Sharing requires signing up
Price:
$14.99 monthly or US$119.88 annually (comes to $9.99 a month)
You can also consider trying out Adobe's own PDF to Word converter online, an easy-to-use utility that will convert any editable PDF into an editable Word file. What this means is that if your document can be edited in a PDF editor like Acrobat or PDFelement, then the converted file can be edited in Word. If it's a scanned file, it'll only convert the file into a Word document containing an image version of the content, which can't be edited like a normal DOCX file.
Nevertheless, we always appreciate anything free that comes from Adobe, and the PDF to Word converter online free utility is one such tool. Of course, to use OCR in your PDF to Word converter online, you'll need to go with the desktop version, Acrobat Pro DC. But for all other simple PDF to Word conversion jobs, this is a great utility.
The interesting aspect of this online utility is that once you upload the file, it will be saved in Adobe's Document Cloud, and you'll see an option to sign in to preserve it. If not, the file will be deleted when they clear older documents.
6. PDF2Go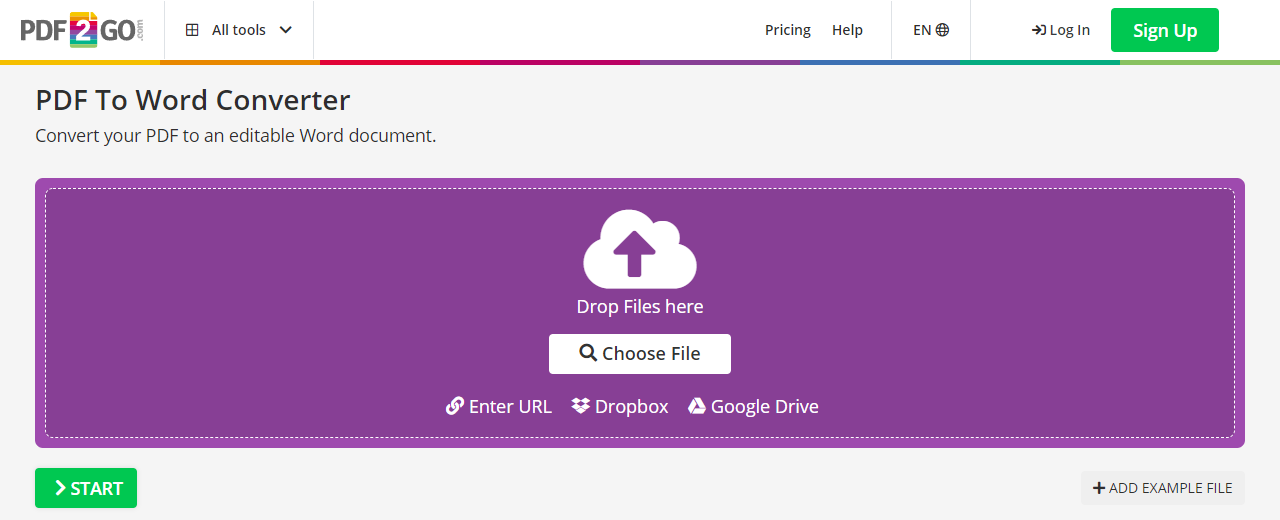 Pros:
Affordable PDF to DOC converter
Handles most mixed content well
Clean user interface
Cons:
Not suitable for heavy workflows
Conversion accuracy not excellent
Price:
$8.50 monthly or $6.50 a month billed annually
PDF2Go comes with a great PDF to Word online conversion tool along with a wide selection of PDF tools. The UI can get a little confusing, though, because there are a lot of overlaps. For instance, there are main modules to Convert from PDF and Convert to PDF, but on the same page you'll also see individual conversion tools that transform files to and from PDF. Nevertheless, the conversion quality is pretty good and it's not that hard to use the platform itself, other than having to deal with the issue we mentioned.
When it comes to other features, PDF2Go is no slacker. Although you won't find that many advanced tools such as OCR to editable text, there's a conversion tool that can make scanned PDFs searchable, which is useful when creating archives for knowledgebases and such reference purposes. You'll also see tools for new PDF creation, file management, page organizing, security, compression, optimizing, and even a PDF repair module that can fix corrupted files if they're not too badly damaged.
7. PDF2DOC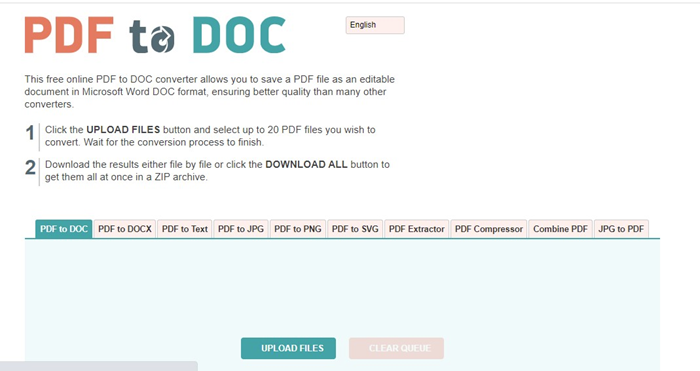 Pros:
Free PDF to DOC converter online
Batch-process up to 20 files
Good-quality conversion
Cons:
Limited additional tools
No advanced functionality
Price:
Free to use for any purpose
Though the name makes it sound like an exclusive PDF to Word converter online, this website offers a reasonable range of other tools. These include a few more 'to PDF' and 'from PDF' conversion options, file compression, PDF merging, cropping and rotation, and unlocking password-protected files.
This PDF to Word online converter does a great job of keeping your original content format pretty much intact so you won't see that many differences between the source file and the target Word document. The best part is that you can convert up to 20 PDF files to Word format (DOC only) for free, and the process is pretty fast.
On the flip side, you're likely to see a lot of misalignment of content, especially where you have images, text, objects, and such mixed PDF content in the original file. There's really no way around it so we recommend that you only use this service for simple text-based PDFs that don't have other content that could end up being misaligned in the output file.
8. FreePDFConvert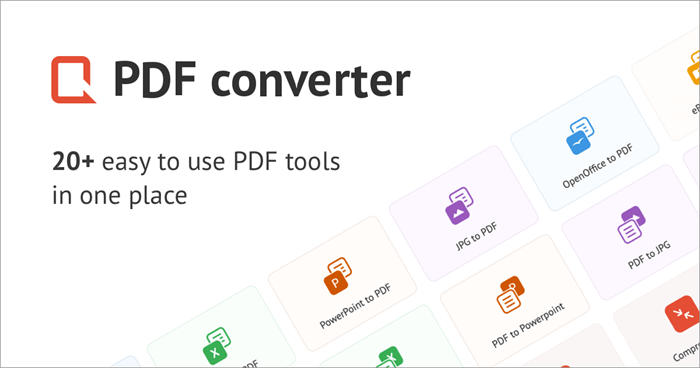 Pros:
All basic PDF tools included
Good conversion quality
Supports PDF/A generation
Cons:
Not actually free
Single-file processing only
Price:
$6 per month; $50 per year; $99 perpetual
This PDF to Word converter online free can handle PDF to DOCX transformations easily and with simple user inputs. All you need to do is drag and drop a PDF and then hit the download button once the file has been converted. Compared to other free tools, this one processes the output file quite faithfully - again, as long as the content is simple and doesn't contain a mix of text, images, and other elements.
The other tools in this website are quite limited, and consist of PDF file merging/splitting, PDF protection and unlocking, and page management (rotate and delete PDF pages.) Nevertheless, you also get other conversion options to create PDFs from other formats and convert PDFs into other file types. There's also a PDF compression module that works pretty well to reduce the file size, which can be a useful feature to have if you tend to share PDFs with others online quite frequently.
9. Xodo PDF (Now Called PDF.Online)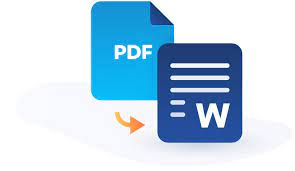 Pros:
Well-designed web UI
Fast and responsive
Extensive PDF tools
Cons:
Free trial only
OCR, etc. not directly accessible on site
Price:
Pricing not transparent - need to contact sales team
If you're familiar with the Xodo family of mobile apps for PDF management, you'll recognize this PDF to Word online converter as well. The UI is very similar to the mobile variants, but the product itself has been rebranded to PDF.Online, presumably for SEO purposes.
PDF.Online is quite popular because it allows you to convert PDF to Word online free with OCR. The process is actually made up of two parts; first, convert the scanned PDF into an editable version of the same file, and then convert this into an MS Word file to get an editable DOCX file.
This platform also offers several other PDF utilities such as a PDF editor, page manager, compressor, redaction tool, cropper, PDF/A validator, file management, and page manipulation. It also has a PDF reader and a form creation tool, which means you can create forms and read eBooks with this versatile and best PDF to Word file converter online.
10. DocFly

Pros:
Free plan available
Semi-automated PDF to DOC converter
Free online use
Cons:
Limited online storage
Expensive PDF utility
Price:
App costs $7.99 monthly or $47.88 annually - PAYG option available
DocFly is a well-known PDF to Word converter online with a large user base. There are some drawbacks, of course, but the positives are quite overwhelming. For instance, you can use the PDF to Word online conversion module free of cost, and all you need to do is drop your file into the web UI. The site automatically uploads the document and converts it. In the final page, you'll see both the PDF as well as the converted Word file, and from there you can choose to edit the file, transform it into another format, and do several other things.
The other tools are fairly simple to use as well, and include PDF creation, printing PDFs, printing TO PDF, PDF annotations, other conversion options, page extraction, PDF compression, file merging, password application, page reordering and organizing, interactive PDF form creation, form filling, e-signing, and PDF splitting.
The major drawback here is that you can't actually edit any existing content in your PDF file. However, if your PDF is editable, then the output Word document will also be editable. There's no OCR, unfortunately, but you can handle most other PDF jobs using this fast and responsive PDF to Word free online utility.