10 Best Mobile PDF Editor in 2022
Many businesses rely on PDF documents because they make it easy to have clear images, signatures and present great work when need arises. As times go by people need to edit and manipulate these files to complete important projects, and thus need the best mobile PDF editor. This article contains the best free PDF editor for Android and iOS devices for busy individuals
10 Best Alternatives to CutePDF Editor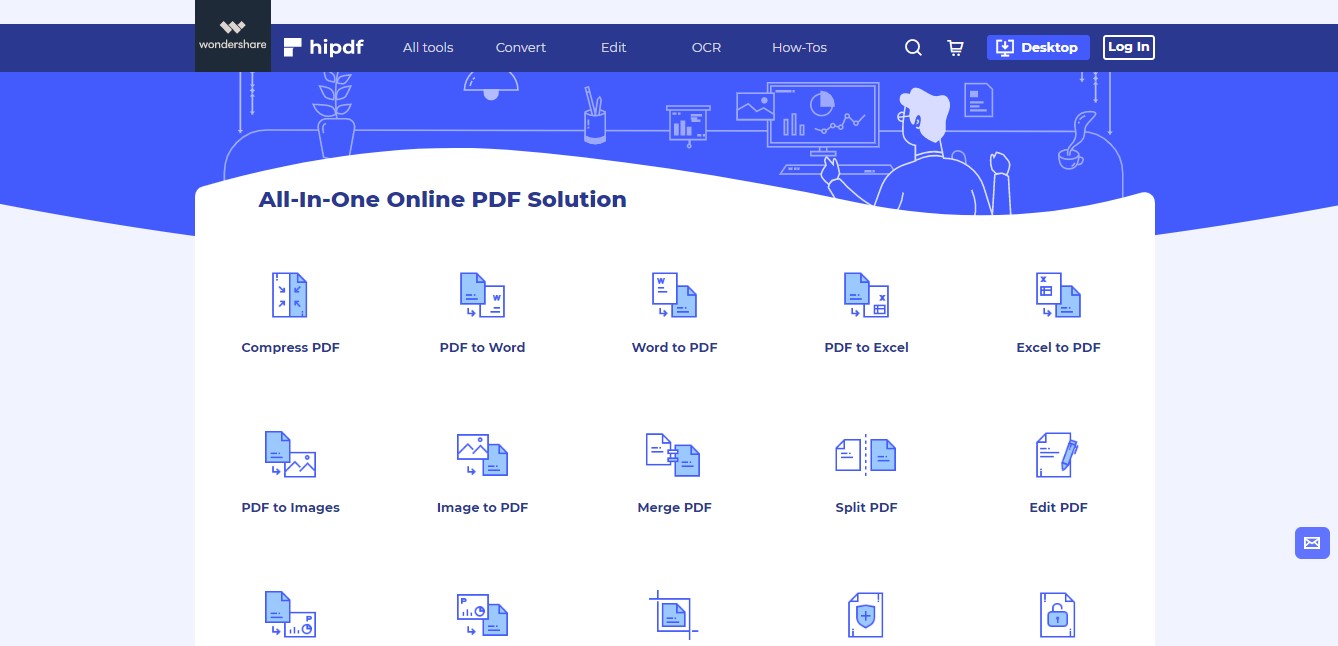 Pros:
It is an easy tool to use in iPad and Android phones
It has many features and useful tools
It has cloud access functionality
It supports Optical Character Recognition (OCR)
It works with many document formats
It is intuitive and reliable on mobile
Cons:
It includes advanced features that you must pay for to access
Price:
HiPDF is the best online PDF editor free for mobile use to transform PDF documents into numerous kinds of diverse formats. It is one of the best online converters and you can find it online via your mobile. HiPDF allows you to get a Text document from a PDF, and vice versa.
This free PDF editor for Android and iOS is an intuitive PDF editing tool that enables you to do other activities on PDF files, such as editing text, deleting and cropping, redacting and adding comments, among others. It is accessible on Chrome and Safari.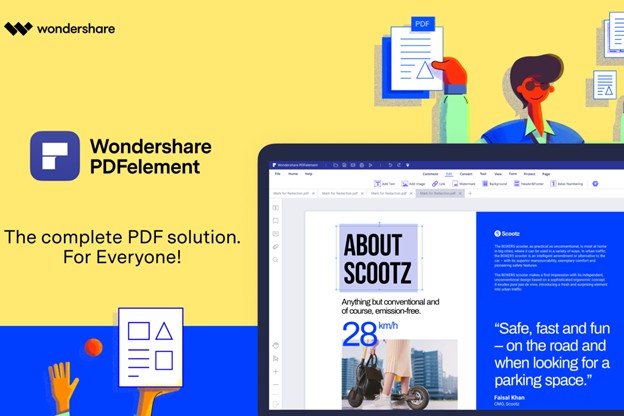 Pros:
It comes with a free version
It can delete and edit text by changing color, font, and size
It allows commenting on PDF through significant annotating tools
It transfers PDF files via cloud services or Wi-Fi to your computer
It works with both Android and iPhone, and Windows and Mac
Cons:
The free version exerts watermark on PDFs
Price:
It costs from $4.99/month
PDFelement is the best PDF editor for Android and iOS because it allows you to manage your PDFs on on these platforms the way you would on your desktop. This PDF editor app for Android phones and iPads allows users to edit texts in various ways, including by changing the font type, color, and size. Additionally, you can use the camera on your iOS or Android device to take photos and instantly turn them into a PDF. Therefore, PDFelement boosts your productivity and makes it easy to manage your PDF files.
3. Adobe Acrobat Reader
Pros:
It is highly reliable
It has great features, including annotation and high security
It perfectly handles PDF reading and editing
It is easy to use
Cons:
You must subscribe to its online services for PDF converting, editing, and organizing features
Price:
Adobe Acrobat Pro DC is US$24.99 per month
PDF Pack is US$9.99 per month
Export PDF subscription is US$23.99 per year
Adobe reader iOS app is different from the desktop version as it is light and agile. It is the best PDF editor for iPad because it comes with a lot of amazing features that allow you to annotate a PDF as you read. It also has functions to highlight a PDF file, fill forms, sign documents, and even password-protect PDF files. Adobe is also the most suitable PDF editor app for Android considering that it allows you to read PDF file, underline text and write notes.
4. Adobe Fill and Sign
Pros:
It is an intuitive and easy-to-use platform
It allows you to sign documents, anytime, anywhere
It stores your forms after signing and sending them
It sends forms by email
Cons:
It is too expensive compared to other mobile PDF editors
It does not allow you to change the font colour
Price:
Adobe Fill and Sign is also one of the most recommended PDF editor apps for Android. It offers a lot of PDF solutions on various platforms, especially Android. Adobe Fill and Sign app is good for editing PDF on Android because it allows you to fill up forms and text fields, sign documents, and add text to the document.
This PDF editor app for Android faces stiff competition because it has fewer customization options, which makes it impossible for users to customize the color of the fonts they prefer. Nonetheless, the app remains a considerable option due to its suitability for beginners.
5. GoodReader
Pros:
The application has numerous features
This powerful PDF reader syncs across all devices
It has ability to handle large files with ease
It has great annotation and page editing features such as insert, delete, rotate and rearrange pages
It works with Microsoft Office, TXT, and HTML documents
Cons:
It does not edit images or text in PDFs
Price:
According to experienced users, this is mobile PDF editor is super easy-to-use and allows users to read, create, and edit PDF annotations. In addition, it supports file management by copying, renaming, moving and transferring files and folders. It not only allows PDFs, but also works with Word, Excel, PowerPoint, TXT, and HTML.
GoodReader has features such as PDF annotations, auto sync with remote servers, and access to a variety of servers where you can store your information. Such include Google Drive, OneDrive, Dropbox, and SMB, among others. It also functions at high speed.
6. iAnnotate
Pros:
It has the ability to merge files
It works with a wide range of file types
It allows you to view two documents simultaneously
It can read, annotate and share PDFs
It supports customization of annotation toolbar
Cons:
It takes a while to load PDFs with many images
It cannot edit text and images in PDF
Price:
iAnnotate is among the best PDF editor for iPad. This program is mostly useful when it comes to annotating PDF documents. It allows users to highlight, underline, strikethrough, and even draw on the PDF. You can also switch back and forth between documents while both of them are open.
This mobile PDF editor for iOS devices also has other functions besides annotating, such as merging PDFs, a feature that can allows users to create new PDFs from the old. Its ability to view two documents simultaneously suggests that it is the best for studying.
7. Write on PDF
Pros:
It puts your PDFs in a list in your device
It allows PDF viewing
It can share PDFs
It is easy to operate, especially when downloading PDFs
It saves your text and drawing content as you manipulate them
Cons:
The fonts are too big to fill PDF forms
At times the app stops working and crashes
Price:
free PDF editor for Android
This app is among the best free PDF editor for Android because it offers some useful features. However, it is essential to note that this app allows you only to make comments on PDF. Therefore, you should not expect it to change the original text.
Nonetheless, it is still a good for Samsung users especially, because it makes studying quite easy and fun. Basically, you can write your own thoughts beside the lecture notes, which is helpful in remembering facts. It is available on the Google play store.
8. PDF Expert
Pros:
It has an intuitive interface
It enables PDF editing
It allows you to organize PDFs easily, through adding, merging and splitting PDFs
It offers protection and redaction of PDFs with sensitive information
It allows you to add checkboxes in forms
Cons:
It is expensive as compared to other apps
It can only convert standard image files into PDF
Price:
$9.99; Editing feature requires IAP $ 9.99
PDF Expert is a perfect mobile PDF editor, but not a free PDF editor for iPad. It is perfect because it allows annotation and organization of PDFs. Additionally, it provides PDF users with great and unique editing experience. Unfortunately, this editing experience comes at an extra cost, besides acquiring the app for your iPad.
Nevertheless, its intuitive interface will entice you and so you will be looking forward to annotating your PDFs, as you sign them digitally and manipulate text. Although it's not free, it is worth it.
9. Xodo PDF
Pros:
It is a free application
It handles PDF editing, viewing, and annotating.
It is simple but powerful for your phone
It has dark mode
Cons:
It lags excessively when handling documents
It is not user friendly for non tech users since they have to search and understand features for inserting pictures and annotating
Price:
It is a free PDF editor for Android
Xodo PDF is one of the greatest free PDF editors for Android that you will find available on the Google play store. Aside from the fact that it is a good app for editing PDF files on Android, it also has lots of other interesting features that would interest you.
For instance, you can use it to annotate PDF files, sign using your own signature, customize the fonts of your PDF, add new texts, highlight, underline and strikethrough PDFs, and many more. The app saves your PDFs after reading them and shares them through the mail.
10. OfficeSuite: Free Office + PDF Editor
Pros:
It has cross-platform capabilities
It has integrated cloud storage
It is compatible with popular file formats
It can create and fill PDF files
It can convert PDFs to office documents
It has a user-friendly interface
Cons:
It doesn't come with fonts, as you are require to purchase them separately
It has too many ads
Price:
OfficeSuite: Free Office + PDF Editor is another mobile PDF editor on the Google play store considered to be one of the best PDF editors for Android. It not only supports the editing of PDF files, but also supports both the viewing and editing of office documents making it an app you must have in your Android gadget. However, while it can edit PDF in an Android device, note that its PDF editing functions are quite limited. Nonetheless, it still comes in handy for any PDF user that wants something great for some quick editing tasks.