How to Convert PNG to ICO File Online
With ICO image file format, those who want to use HiPDF PNG to ICO converter online to create as many computer icons as possible are well covered, especially Window operating system users. ICO documents usually includes a single or more images, mostly quite small and of diverse color depths and sizes. This allows for easier scaling.
Hipdf PNG to ICO converter makes the process of getting ICO images rather easy on the web without the need to download any offline tool if you don't want to. To convert PNG to ICO to create an icon file from PNG doesn't have to be complicated.
Here we show you how to convert PNG to ICO online easily and fast.
The easiest and best way to convert to ICO from PNG on the web
Of course when the only thing you want is to convert PNG to ICO file online Hipdf is the tool you need to use to get this done. Apart from how to convert PNG to ICO file online, Hipdf goes a step further and allows you to do more with your PDF documents, such as unlocking PDF files, protecting and cropping them right on the web. You can also use Hipdf to split, edit and merge PDFs, including converting from PDF format into diverse common file formats such as Excel, Word, PPT and Image.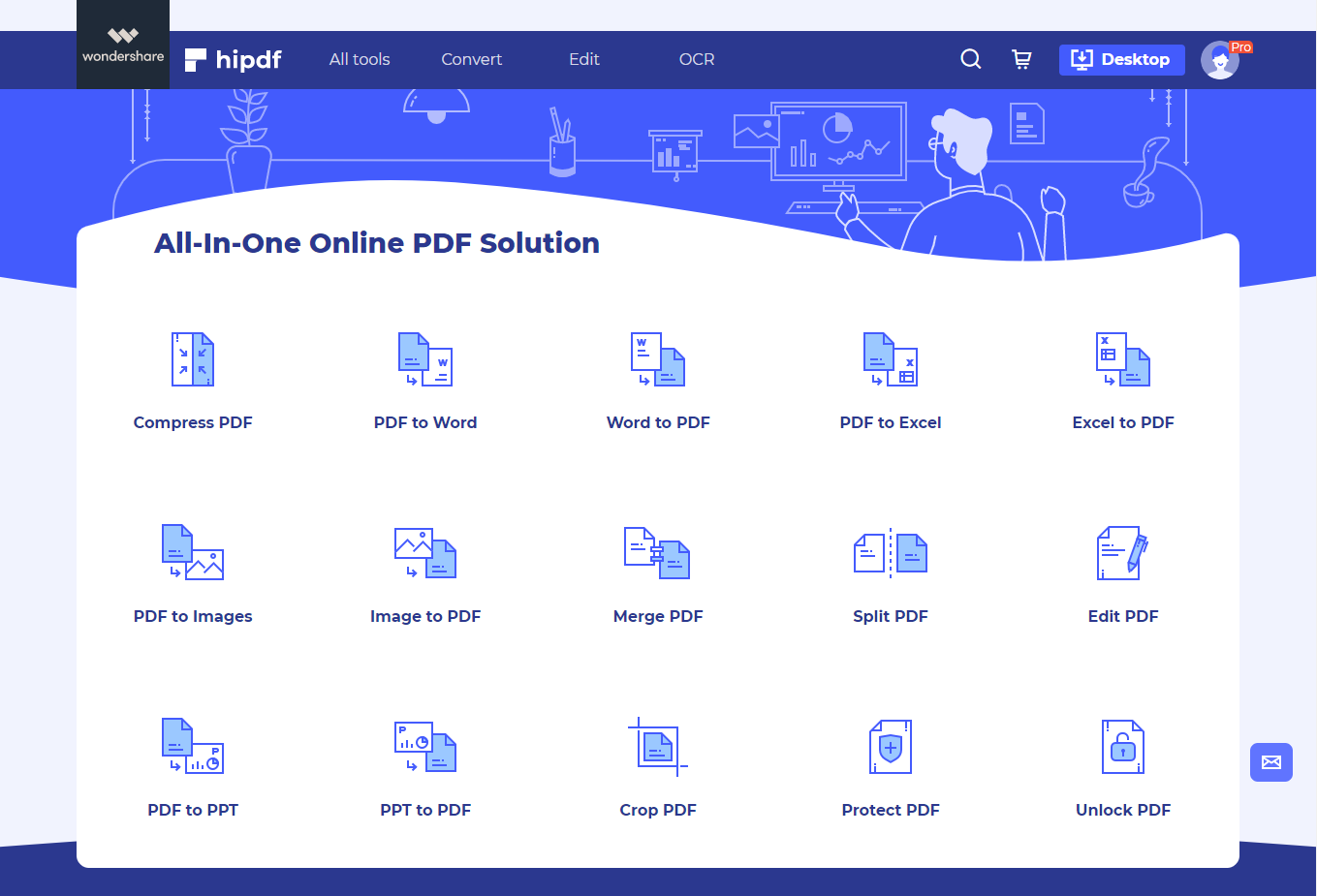 Here's how to use Hipdf to convert PNG images into ICO images online.
Step 1: Access PNG to ICO File
To get started, access Hipdf online at https://hipdf.com/png-to-ico for the PNG to ICO converter.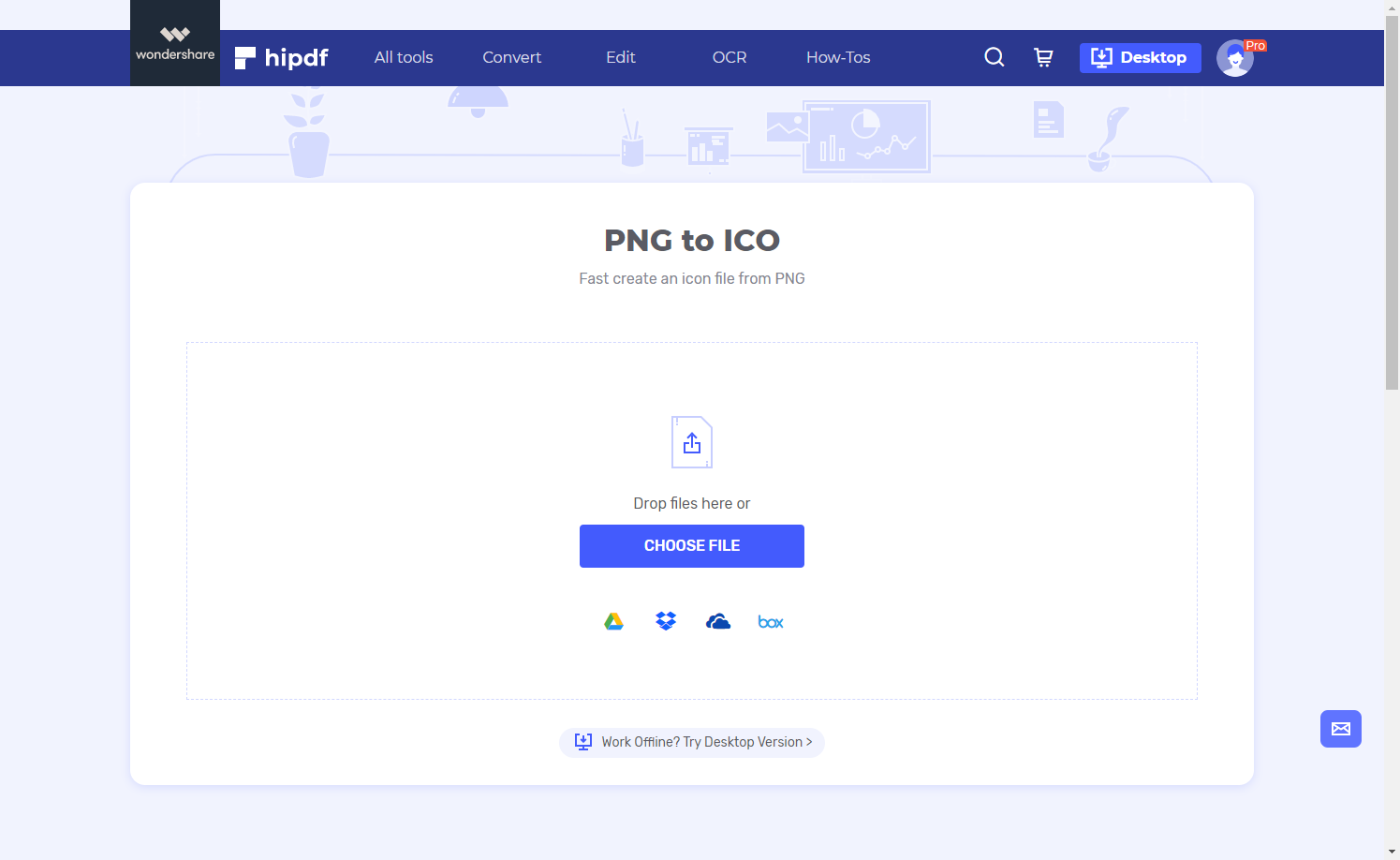 Step 2: Import PNG Image
Do import the PNG file to convert by dropping files into the tool or clicking "Choose File" to select the PNG image file from your computer. Once you're done the "Convert" tab will be highlighted.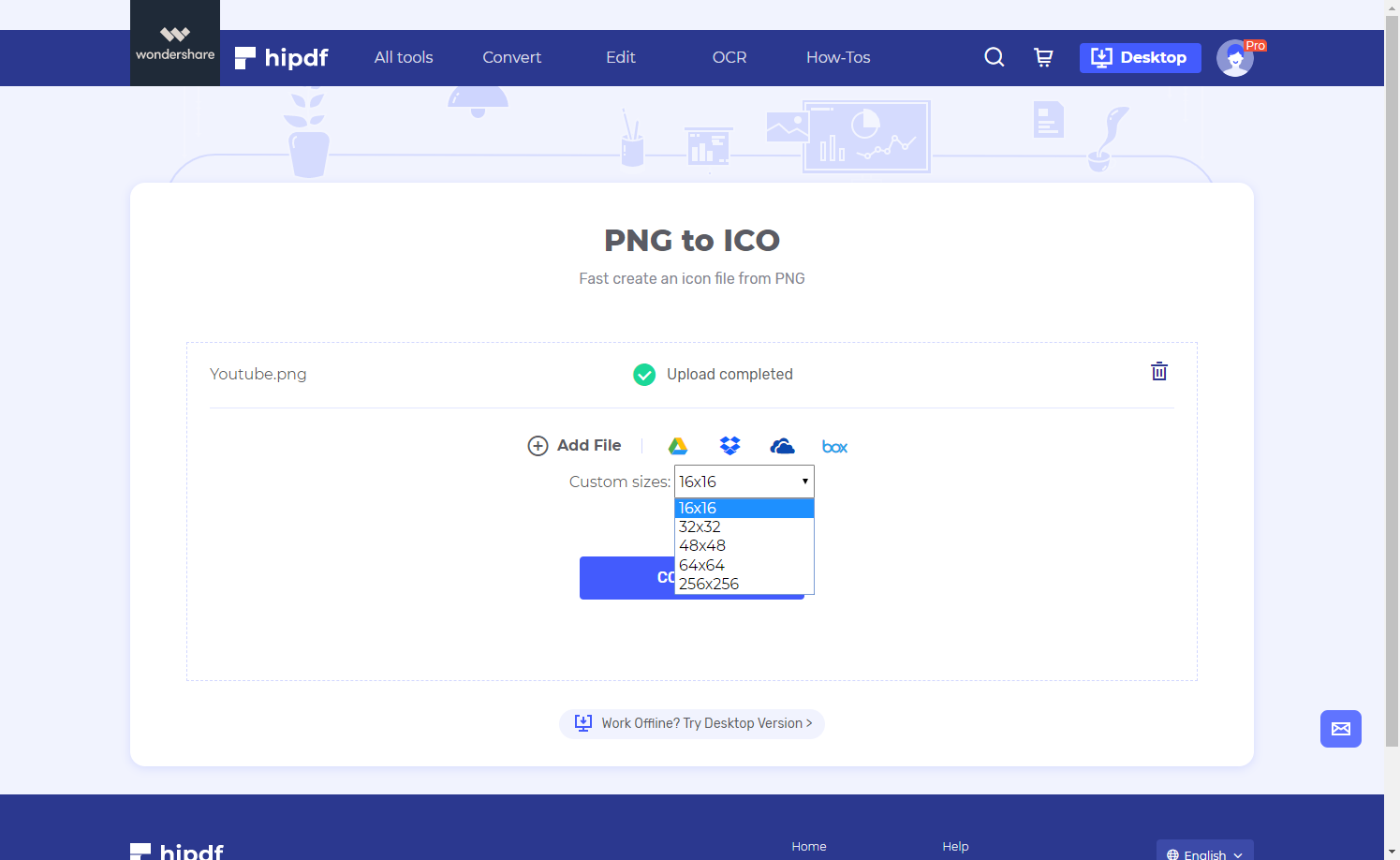 Step 3: Convert and Download ICO
Do click "Convert" to easily create the ICO file from PNG. Once done, simply click "Download" to export the document into a folder on your computer.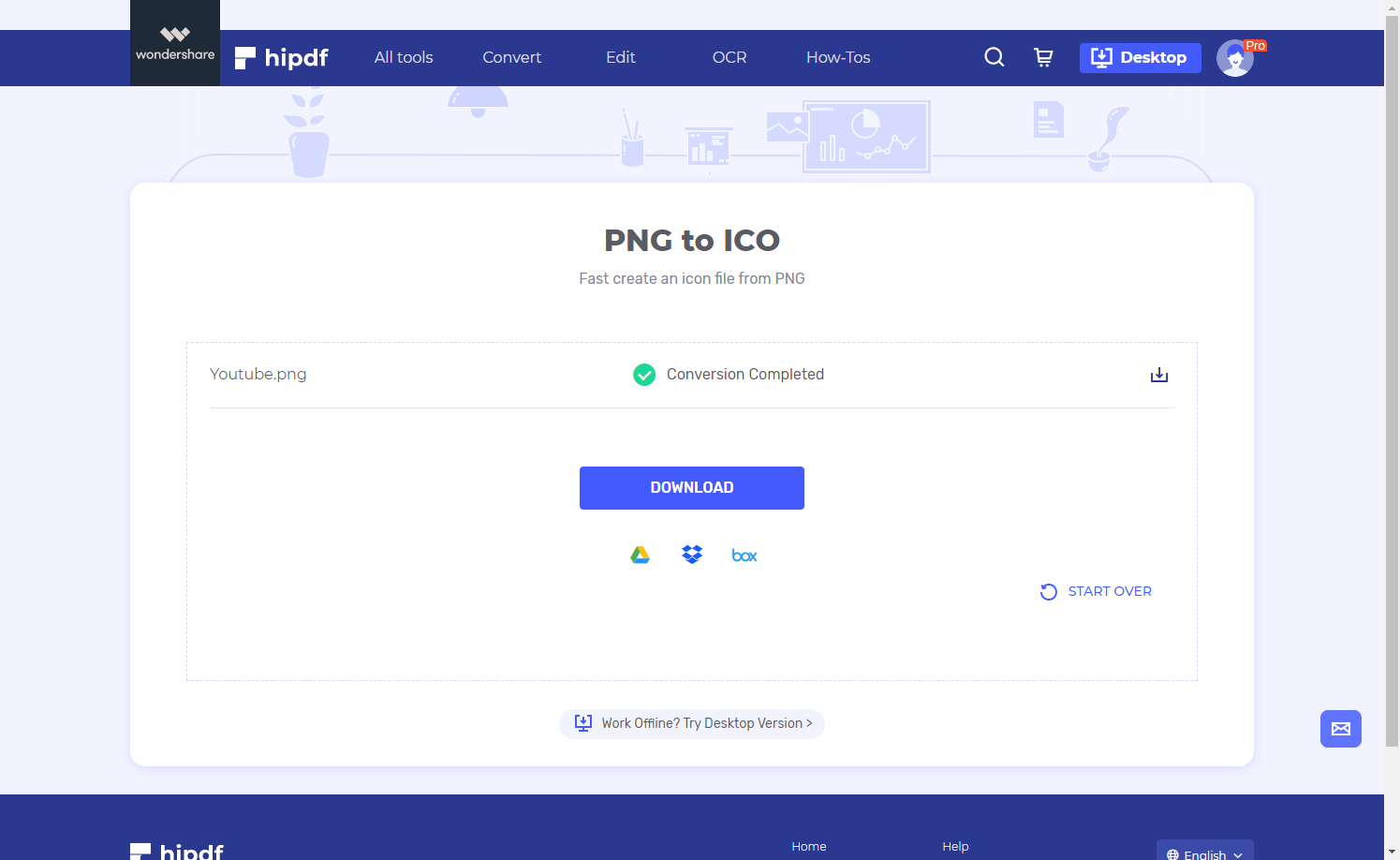 ---
The beauty of using HiPDF to convert PNG files into ICO is that you can do it conveniently and fast online. It doesn't have to be complicated in any way. Note that Hipdf allows you to access so many tools to convert documents from all manner of file formats into others, including unique PDF management solutions you can access any time. When you really don't need an offline version but a quick online converter Hipdf is a sure choice.