Best 5 Open Source PDF Editor in 2022
It is easy to find open source PDF editors online that were created through open source licensing. A group of people may develop a free open source PDF editor, and you may feel the need to use it especially if you are familiar with software coding. There are multiple options available and they can range from offline open source PDF editor windows to online editors.
Top 5 Open Source PDF Editor Free
1. LibreOffice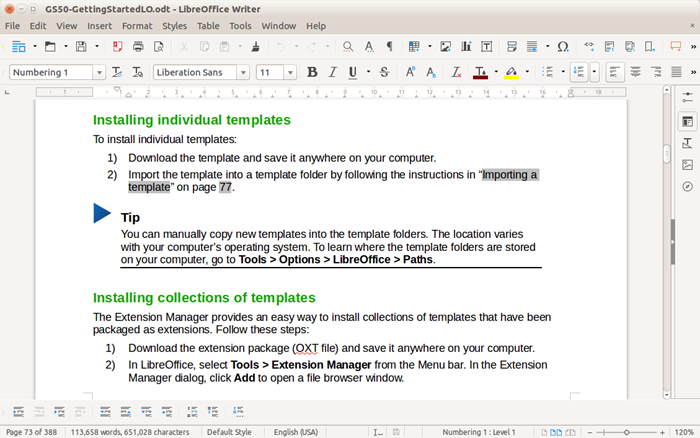 LibreOffice is a free and robust office suite, and an open source PDF editor for Windows. This open-source PDF editor was developed with the intention of making it like Microsoft Word so that it could view and edit PDF files easily. It delivered successfully and so it edits the text and images in PDF files quite easily. You can also white-out some areas with mistakes and then add more text on top.
This open-source PDF editor is considered the best because it resembles an advanced word processor. However, its ability to edit PDF is kind of limited, but luckily it still does the basics. It opens PDF files quite easily and converts them to other types of files. It can also add digital signatures to PDFs, as well as add and delete PDF pages. However, as you use it, expect a small glitch if the PDFs are large but that should not discourage you.
2. PDFSam Basic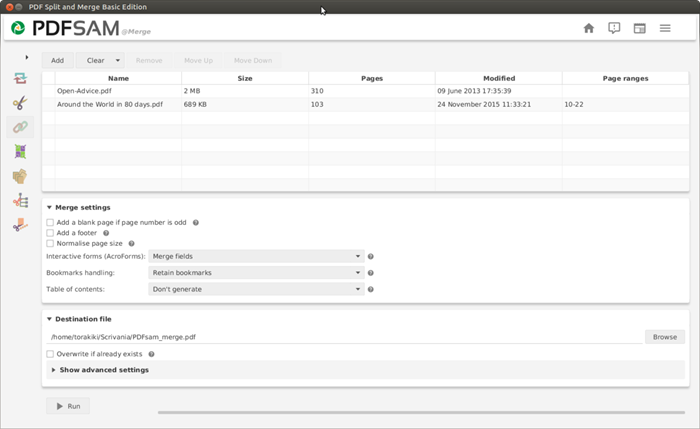 PDFSam is also one of the best open source PDF editors that offer assistance in regard to dealing with PDF files. It has been a free open source PDF editor since 2006. This PDF tool allows you to merge, split, extract pages, rotate, and mix PDF files. It is available for various platforms such as Windows, Mac, and Linux. With PDFSam you can view your PDF documents in the form of pages visually. This commercial version has majority of the powerful editing features that you require.
It can change the order of the PDF pages and merge PDF pages as well as split them. This editor can extract PDF pages and rotate the remaining, whether single or multiple. Unfortunately, it requires java to run and so you must have the relevant knowledge to operate it. Basically, it has a steep learning curve and hence unsuitable for beginners due to high chances of confusion.
3. INKSCAPE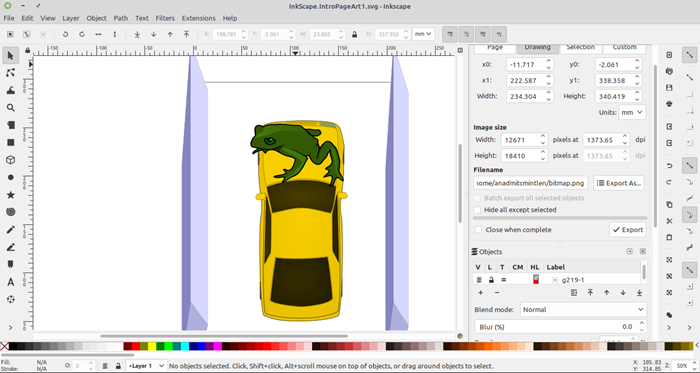 The INKSCAPE is another one among the most favorable open source PDF editors, because it is a vector graphics editor that is quite similar to applications such as Adobe Illustrator, Freehand, or Xara X. It is definitely one of the best open source PDF editors that web designers, graphic designers, illustrators, or free-hand sketch artists need to develop vector images for their project. Therefore, Inkscape is the right tool to help with such tasks.
It can also be used to read, edit, and extract information from any PDF file. If you lack some experience in PDF editing you should still consider it because it is a great open source PDF editor to have. Basically, it has the capability to edit all parts of a PDF; it can add and delete texts, links and images. Through scripting one can develop more functions. Although it requires some effort to use it it's a great consideration.
4. Apache Open Office Draw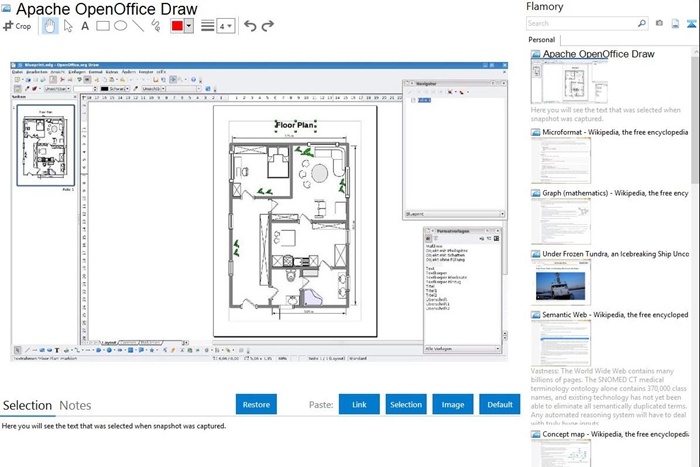 Apache Open Office Draw is another reliable and free open source PDF editor for Windows that is slowly gaining popularity. It is one of the best open-source PDF editors that lead open-source office software suite for word processing, spreadsheets, presentations, graphics, databases, and more. It is primarily a graphics open-source PDF editor used to draw diagrams, graphs, and other images, but it can also be used to edit PDF files meaning that it has editing features.
You could import your PDF file as a graphic, and then you add text on top of it. The PDF can then be saved as a new document. Considering that it is an open-source PDF editor from a reputable developer you should be able to use it remarkably. It works on multiple platforms and comes with a feature that checks spelling. If you intend to add graphics to a PDF files, it is quite possible.
5. PDF Architect Free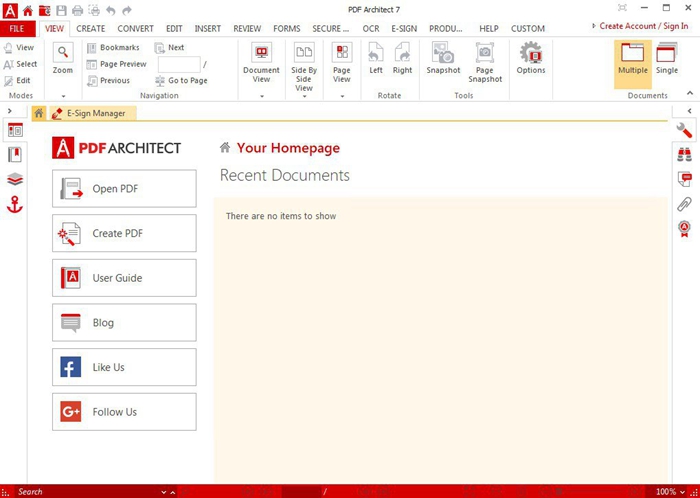 PDF Architect Free is an open source PDF editor created by PDF Forge. You can use it to create PDF files from Word, Excel, PowerPoint, and more than 300 file formats. It will make the PDF file editable's essential elements and is a great open course PDF editor to have on your list. This open-source PDF editor is available for Windows 10, Windows 8, Windows 7.
It can use OCR to make scanned pages editable so that they can be saved as PDF. It can merge several PDF files into one. It allows you to create forms and also fill and edit existing ones. It allows you to add a digital signature to your PDF files. It allows you to edit the metadata of the PDF file to provide security. However, note that the free version will leave a watermark on your work. You have to buy a license to remove the watermark.
---
Disadvantages of Open Source PDF Editor
1. Vulnerable to malicious users
Many people have access to the source code of open source PDF editor, but not all of them have good intentions. A lot of people utilize their access to exploit the product's vulnerabilities and create bugs that can infect hardware. This rarely happens with commercially produced software since the companies who make them have stringent quality control processes.
2. Might not be as user-friendly as commercial versions
This is not true for all open source PDF editor since many of them are incredibly easy to use. However, there are several programs which are created mainly to cater to the developer's wishes and bring his ideas to life. As a result, not much attention is given to the software's user interface, making it difficult to use especially for those who aren't really tech-savvy.
3. Don't come with extensive support
Those who favor commercially produced programs conclude that these software gives them peace of mind. After all, since they know exactly who designed, created and distributed the product, they have a clear idea of who they can hold liable if the program doesn't function properly or causes damage to their hardware. This isn't exactly the case for open source PDF editors.
---
Best Alternative to Open Source PDF Editor – HiPDF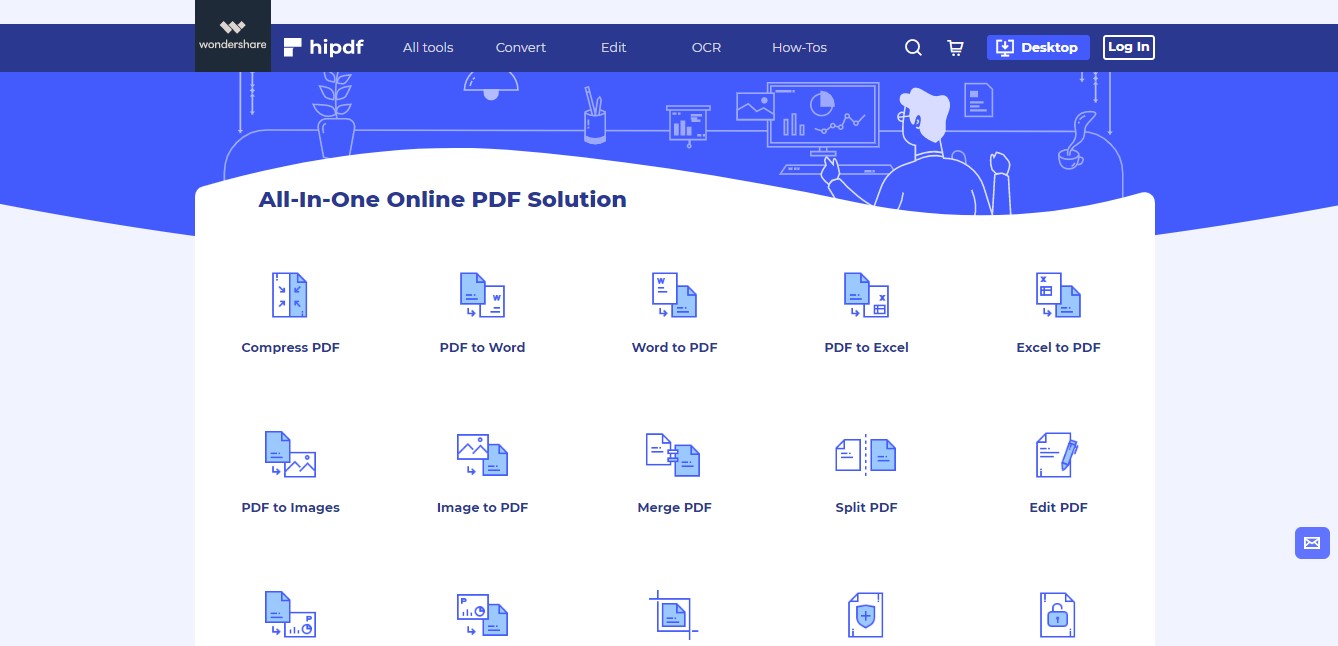 HiPDF is best alternative to the above mentioned open source PDF editors due to its wide functionality. It is known as one of the most impressive online PDF editing tools that complement its online functionality with a wide variety of tools to work with. With processes such as batch processing features and basic usability, HiPDF can surely provide a worthwhile experience while competing with offline PDF editors. Users can access the tool from multiple platforms and it secures documents with 256-SSL encryption and allows batch processing. According to most users it could have some limited editing features but this should not prevent you from using it.
This editor guarantees 100% file security because all documents that are uploaded are deleted within a period of 1 hour. As a result, no one can access client information which enhances privacy protection. It also converts PDF to word and the vice versa is also possible and it also functions on multiple platforms such as Linux, Mac and Windows. It also compresses PDFs and merges them too. Its cloud conversion feature allows users to connect their online drivers to upload and download files and hence acquires a seamless flow. The steps involved in handling PDFs are quite a few clicks.