Top 6 Useful Online PDF to EPUB Converter Tools
Of all the document formats out there, EPUB isn't really common or the easiest to find the right converter to transform it into PDF, word, image or other format. An e-book document format, EPUB stands for electronic publication and can be read from a number of supporting e-readers and most desktops, including laptops, tablets and Smartphones actually support it. The e-book file format is brought to the world by the IDPF (International Digital Publishing Forum).
To find a working best PDF to EPUB converter online some help won't do you any harm. All you need is a working best PDF to EPUB converter online free tool if you may and get started. With the following your PDF documents won't be really hard to transform into EPUB files and vice versa if you need to. Even so, not all best free PDF to EPUB online converter tools are the same as you'll see.
Arguably the best online PDF to EPUB converter out there, Hipdf is highly intuitive, robust, easy to use and feature-rich. It's quite easy to grasp and has a familiar user interface. In fact, it does more than just convert your PDFs into EPUB, such as converting from PDF format into so many other formats and vice versa. You can also convert images into PDF and into other types of image formats and documents.
OCR (optical character recognition) functionality is supported, including PDF editing. Merging, cropping, deleting, splitting, unlocking and e-signing are also supported. To use Hipdf to convert documents from PDF to EPUB all you need is upload the document to the tool or drag and drop it and click convert and you'll be done in seconds. Once done, simply download into your computer. Hipdf remains the best PDF to EPUB converter online without email requirement.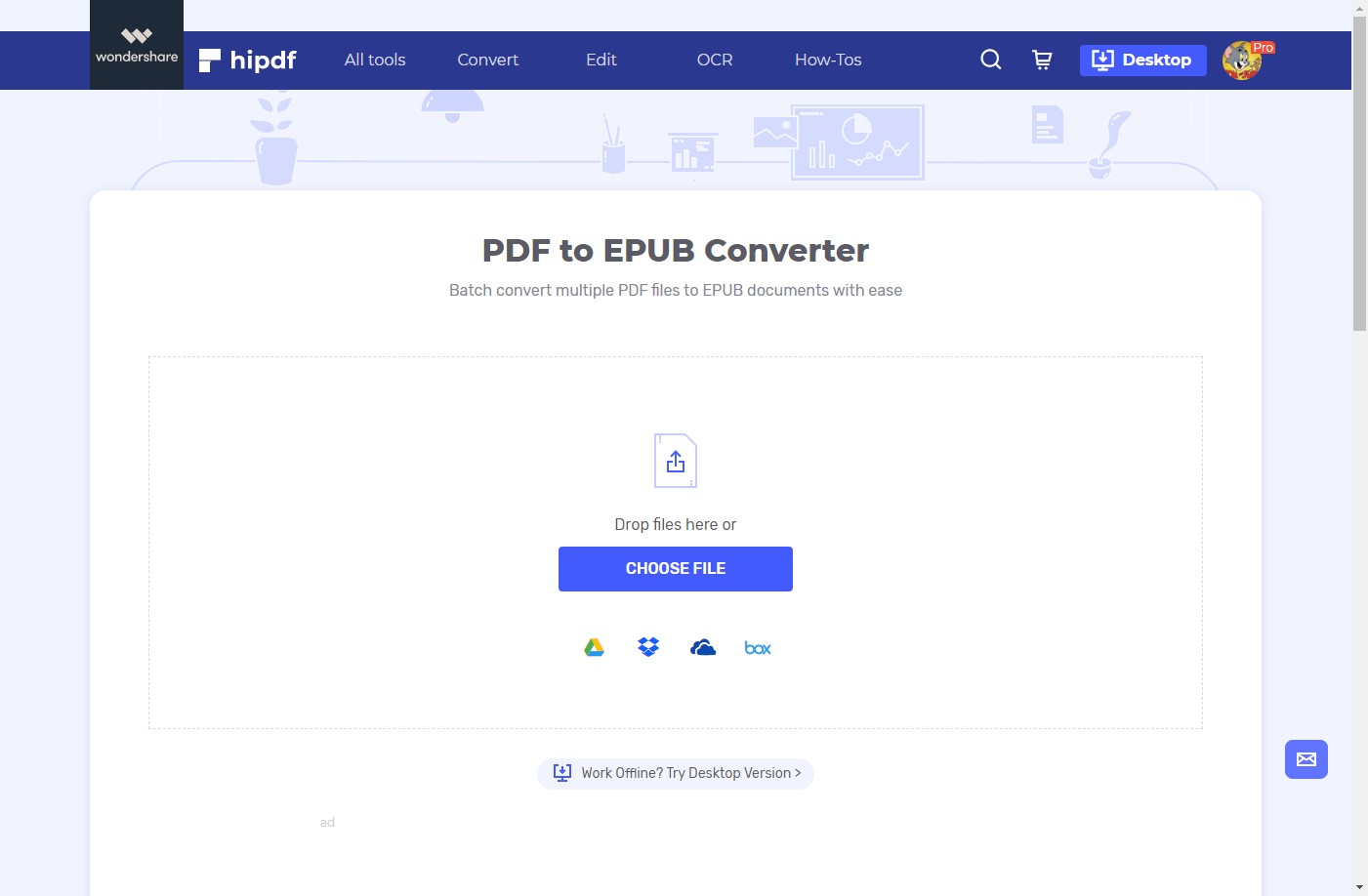 Pros:
Converts PDFs and images among other document formats
Cloud access support
Batch processes supported
Free to use
Lots of features
Not just a converter but more
Offers lots of tools to edit PDFs and images
Includes OCR
Cons:
Some advanced features might require some subscription
Pricing: Free (USD $6/month for advanced tools)
---
If you want to effectively change your PDF to EPUB easily online a tool such as Zamzar will do just fine. If best online PDF to EPUB converter review details are anything to go by, it can get the job done somewhat. Firstly, the tool is very convenient and claims to be speedy where conversions can be completed in around 10 minutes or less. This online converter also supports tens of formats out there and has been around for quite a while.
All you need to use it is upload the PDF file you need to convert to EPUB and start the conversion process. It's a free online program and doesn't restrict anything. In essence, you need to be really patient since it can be quite slow in loading up and the conversion process can be rather daunting for huge files. Even so, you need to have an email and the original document format could be changed as well.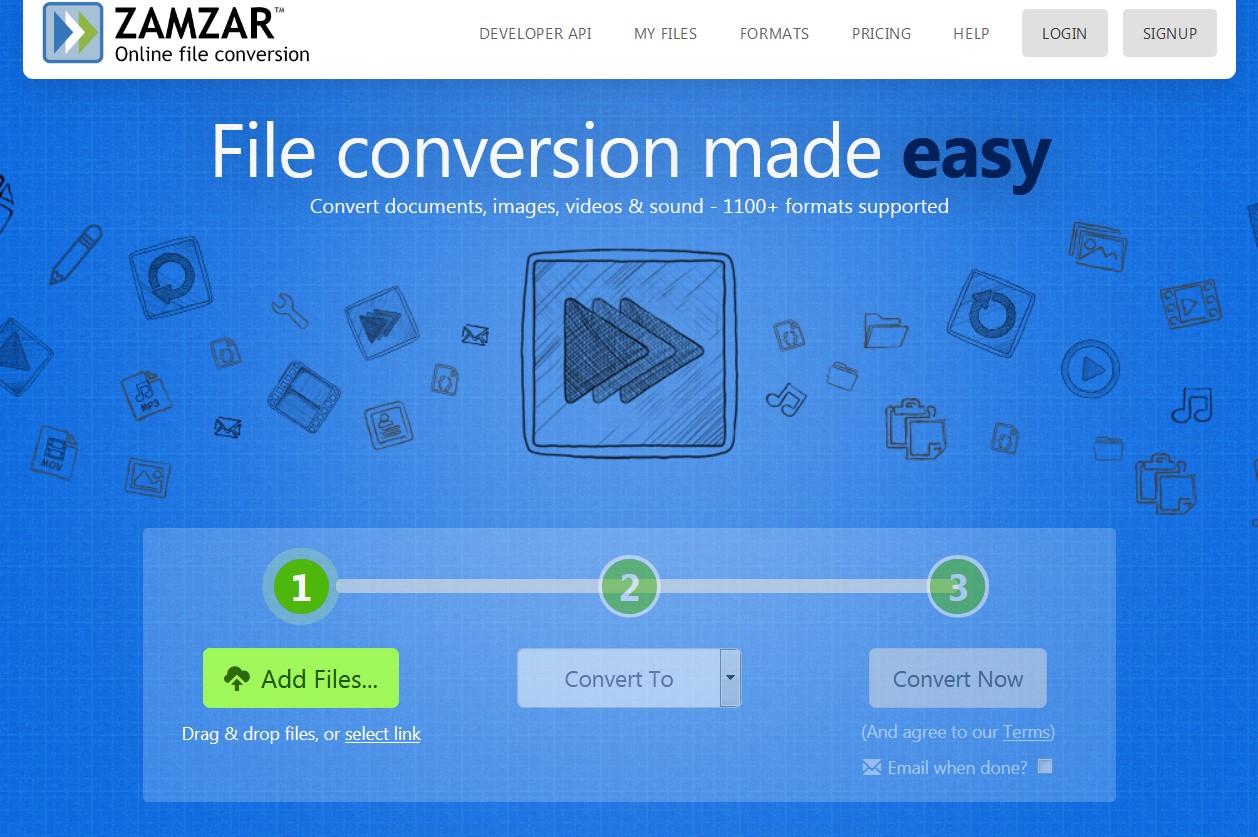 Pros:
Supports thousands of file formats
Free to use
You don't need to download any file to use the online converter
Has been around since 2006
Has a support system
Cons:
Very slow tool especially for large files
Document output isn't really satisfying and wanting
You must have an email to use it
Pricing:
BASIC: $9/monthly
PRO: $16/monthly
BUSINESS: $25/monthly
---
With this online based tool you get quite a number of ways of converting your documents, including from PDF to other formats and vice versa, such as EPUB to PDF. It comes with a number of options you can use to do a number of things such as merging and splitting files. You can also use it as a simple document editor to add rectangles, highlights, add text or remove text. Even so, PDF Candy can be a really disappointment if you want to convert larger files.
This is because the tool limits uploads up to 10MB and no more. However, it doesn't have other known restrictions or adverts on the site making it quite easy to use. While it comes with a Windows version the online one works rather well than the desktop one and you might be requested to pay up for the advanced version.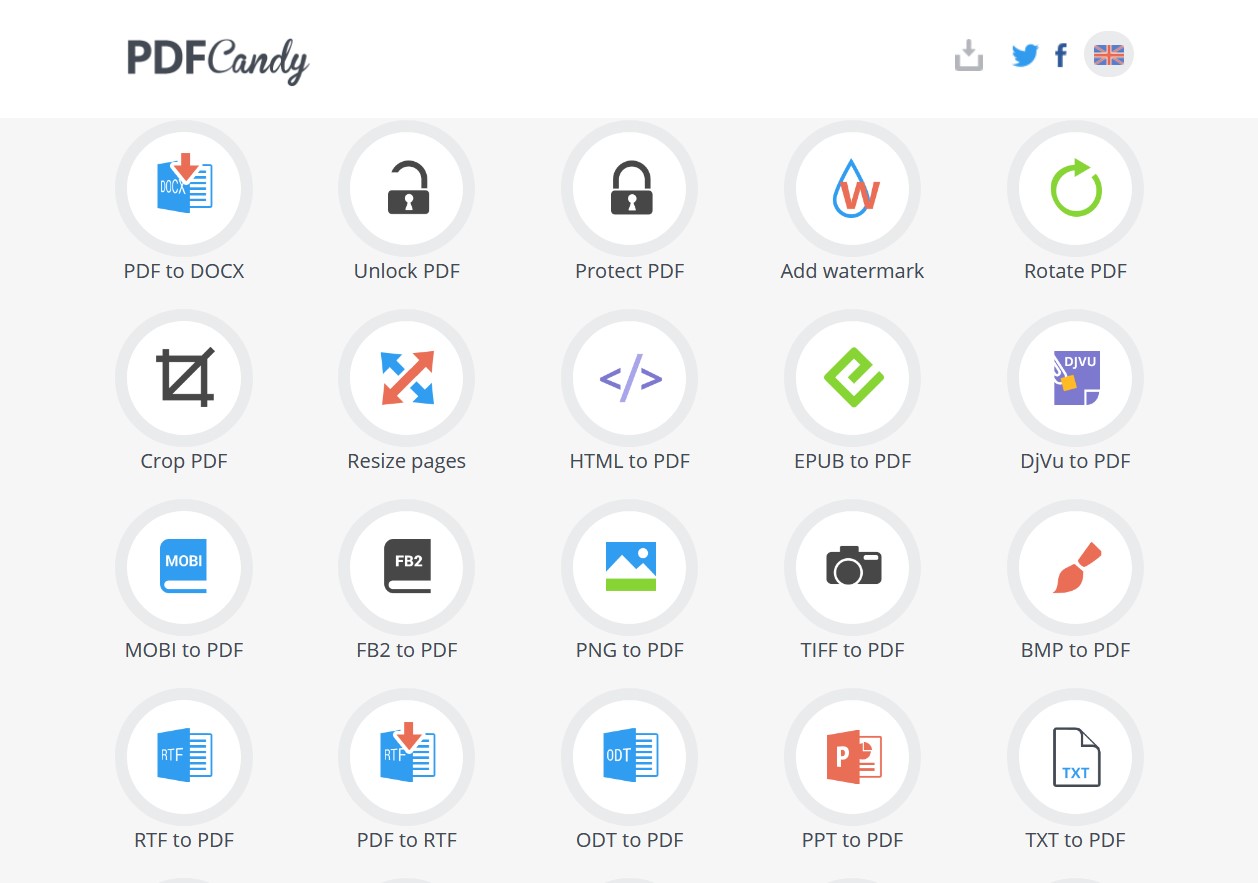 Pros:
Converts to diverse formats
Includes light editing tools
Doesn't include ads on the website
Has a Windows version
Not hard to use
Cons:
Limit of up to 10MB on uploads
Heavy files can't be really converted with ease
Not the fastest by a long shot
Pricing: Free for standard online version
---
Quite a useful online converter, it supports a number of conversions without a problem. It's quite clean and easy to use right on the web. It doesn't have lots of clutter and ugly ads and its UI is quite user friendly. The online PDF to EPUB converter works just fine and doesn't require much to get started. You need to select the file in PDF you need to convert and start the conversion process. Depending on the size of the file conversion should be quite fast. Once done, you can then download the document and any remaining files after downloading will then be removed from tool's servers fast.
The only problem is that it's not actually free but has a free trial thus has a very misleading title. For limitless conversions you need to subscribe. It also has a number of PDF editing tools such as deletion, rotation, splitting and compression you can use whenever you need to. It doesn't seem to support other languages beyond English or indicate having an OCR feature.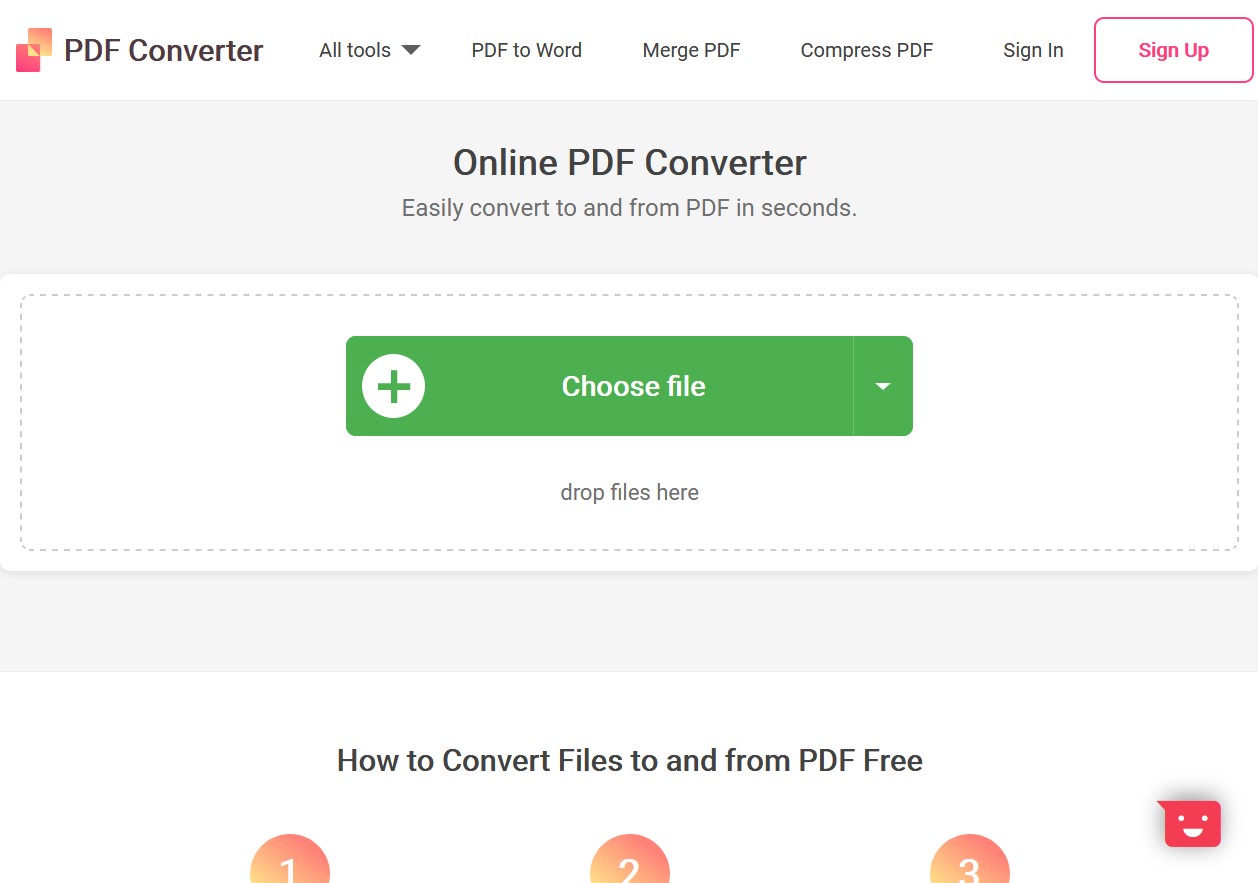 Pros:
PDF editing supported somewhat
Not cluttered
User interface quite satisfying
Cons:
Name misleading since it's not fully free
To convert over 2 pages of PDF you need to subscribe to any of the options
Pricing: free trial, $99 one-time, $50/annually and $5/month
---
It's a very visible and usable PDF to EPUB converter you can access online without a problem. The online converter is quite easy to use and works very well. It converts PDF to diverse formats and supports around six global languages allowing for all manner of people to use it. Online2PDF works rather well unlike other minimalist online conversion programs since the PDF annotations and layouts are well preserved ensuring that all the edits and comments you've added are well preserved into the new EPUB document. You can also use it to carry out heavy document conversions and superb for anyone looking for a converter supporting batch conversions.
Start using it right by clicking the header to start the conversion by selecting the files you need to convert. Follow the prompts and the process of PDF to EPUB conversion will begin and documents downloaded rather automatically.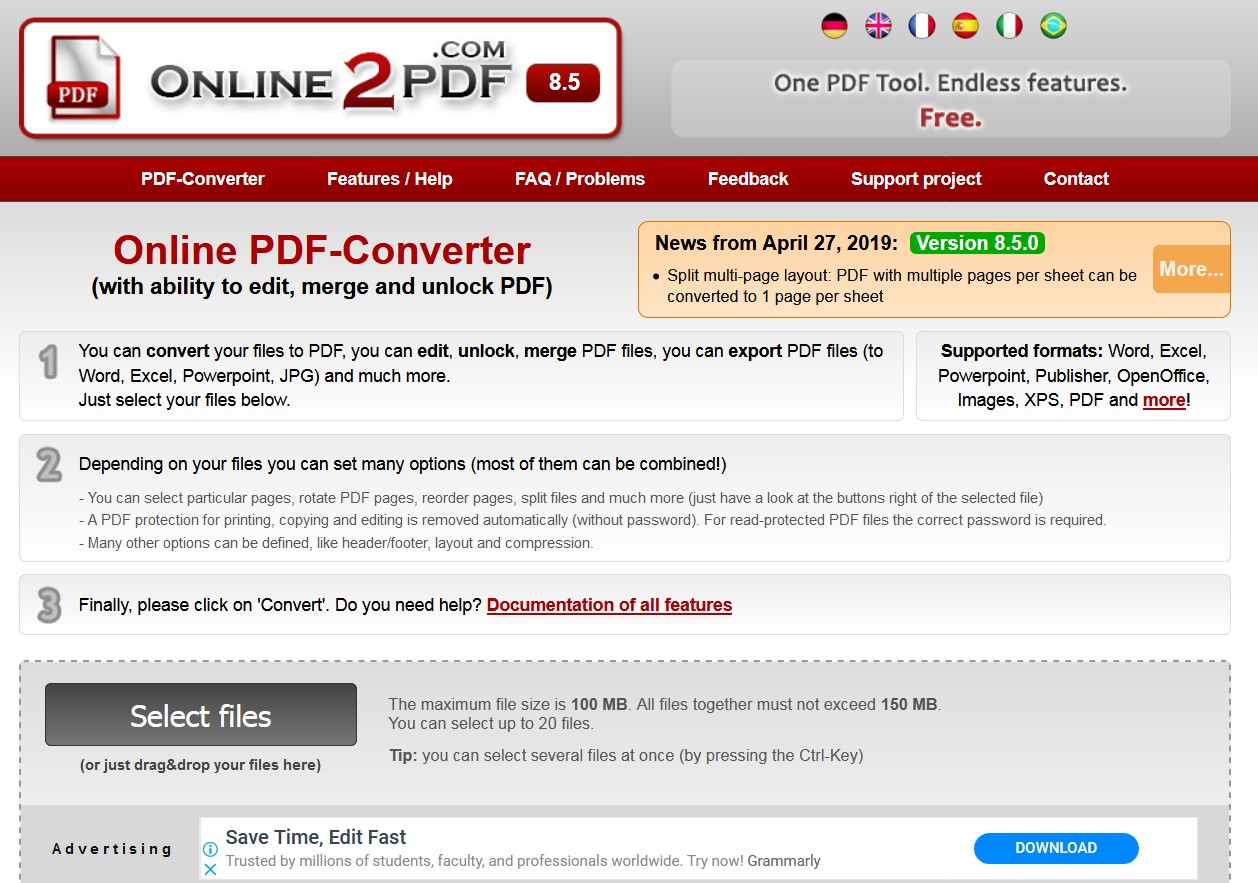 Pros:
Bulk conversions are supported
Maintains your PDF layouts, comments and annotations
Cons:
Contains ads
It looks so cluttered in its interface
Pricing: Free to use
---
Supporting all manner of file formats, you can easily convert all your files and documents fast with this tool as far as the format is supported. It comes with batch conversion of multiple files, including a preview for documents to check them out before you download. You can also download the documents in a zipped file fast and delete all the files uploaded to ensure they're not accessed by the wrong people. Apart from conversion, the online converter also allows you to create PDF from all manner of files and access PDF tools to add or remove passwords, rotate or merge PDFs, split and compress PDF files among others.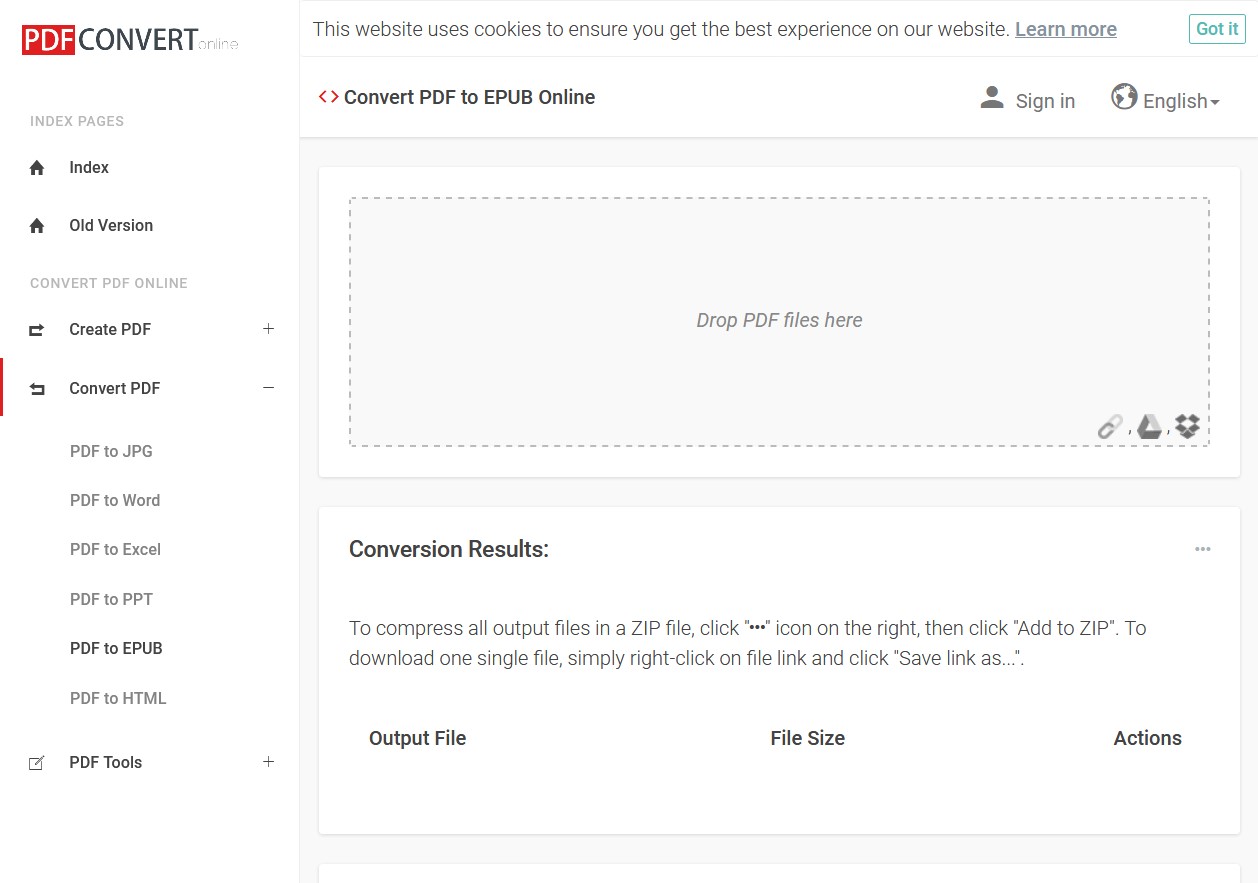 Pros:
Supports over 100 file formats
You don't need email to access converted file
Includes light PDF editing tools
Cons:
Not the fastest at all
Doesn't support URL document uploads
File size up to 40MB
Ads
Pricing: Free limited version, $29.95 annually
---
Conclusion
With all these PDF to EPUB converters we understand you could be confused on the best on the pack. While all of them will get the job done, Hipdf shines brightest than the rest. It has everything you need, including a unique PDF to EPUB conversion page. In fact, all your files are well protected and privacy maintained and effectively deleted from the Hipdf servers once you're done. Hipdf ensures whether you're on Linux, Mac or Windows, desktop or online you get to convert your PDF files to EPUB fast and swiftly using the most intuitive tool available. Actually, Hipdf includes an offline version for desktops to help you convert and edit PDFs effectively well if the online version isn't accessible.
---
Key Hipdf features:
Perfect PDF converter into and from different file formats
Includes lots of PDF tools such as editing, unlocking, redacting, cropping, splitting, merging, rotating, protecting, signing and text replacement tools among others
Includes OCR support
Image manipulation tools supported
Desktop version available