Top 5 Best PDF to Text Converter Online
It's not always hard to find a working Text to PDF converter online but finding a working PDF to Text converter program on the web can be a bit hectic. Text documents are important for all manner of reasons and some of the easiest, lightweight files to use and share from wherever you are.
With the best PDF to Text converter online you can definitely get your Text document easily fast. We know finding a working best PDF to Text converter online free to use application isn't always easy. Here are some of the best free PDF to Text online converter tools you can find anywhere.
Includes a superb free version you can use to transform PDF documents into all manner of documents in diverse formats. Considered one of the best online PDF to Text converter tools you can find on the web, HiPDF allows you to do more than just get yourself a Text document from a PDF. You can convert to other formats such as Excel, Word, PPT and Images from PDF and vice versa. You can also convert from images to other image formats such as PNG to JPG, BMP to TIFF and much more.
Apart from working as a unique converter, HiPDF is an accomplished and intuitive PDF editing tool allowing you to carry out more on your PDF files, such as editing text, deleting and cropping, redacting and adding comments, among others.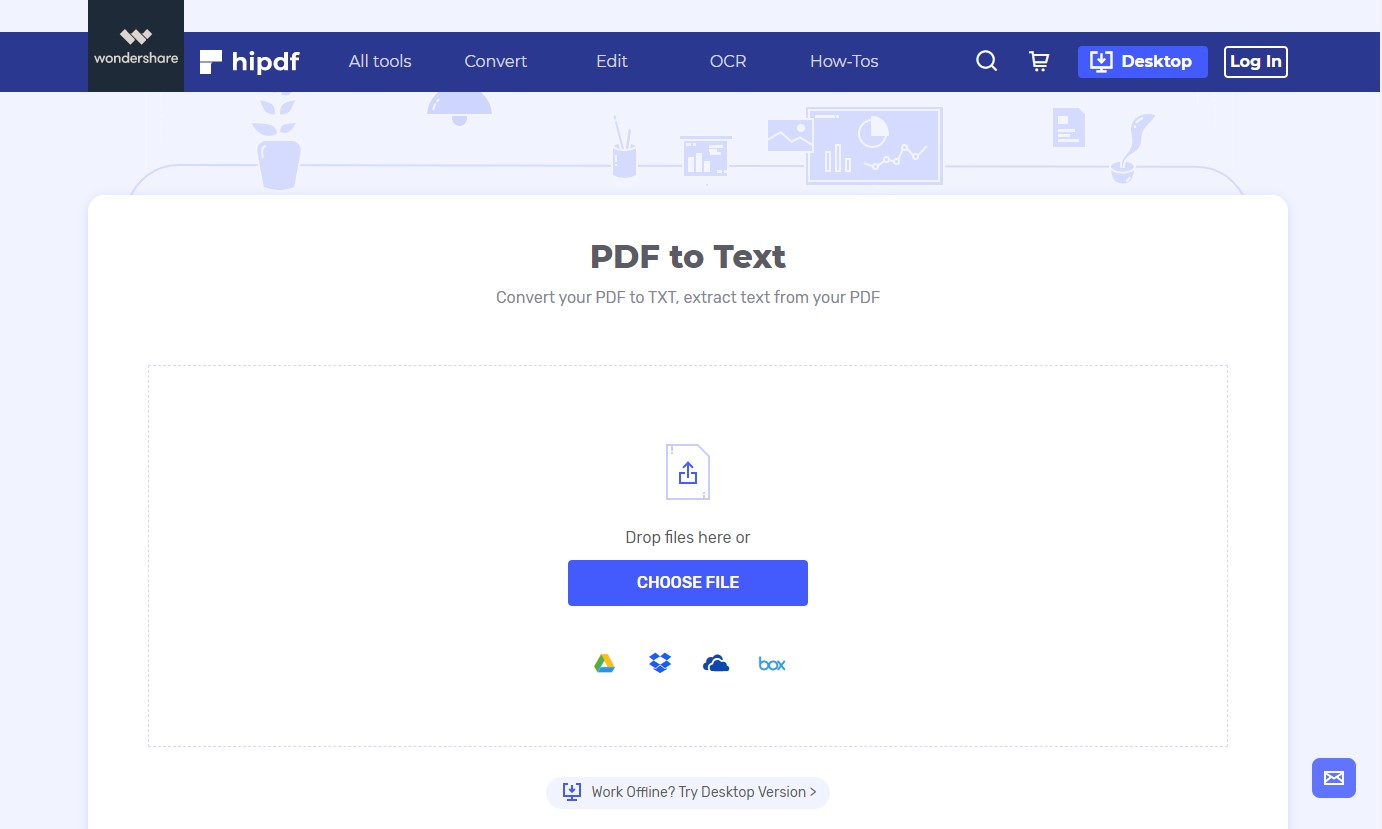 Pros:
One of the easiest tools to use
Incudes all manner of PDF management features and varieties of useful tools
Includes a cloud access functionality
Optical Character Recognition (OCR) supported
Supports all manner of document formats
Batch functionality
Intuitive, robust and feature-rich
Includes a free version to try it out
Also has a desktop offline version
Cons:
Includes advanced features you need to pay for to access
Pricing: $6 USD/monthly
---
One of those tools that doesn't really require much to use, it's definitely one of those apps you'll find in a list of the best online PDF to Text converter review out there. It claims to be a fully free service accessible online and promises a Text document that fully matches your PDF or other format. It also doesn't lose images and works with Word documents of virtually all languages. You don't need an email to have the file sent to you since you'll access it on the web server. ZIP archive conversion is also supported and promises a speedy and immediate file conversion.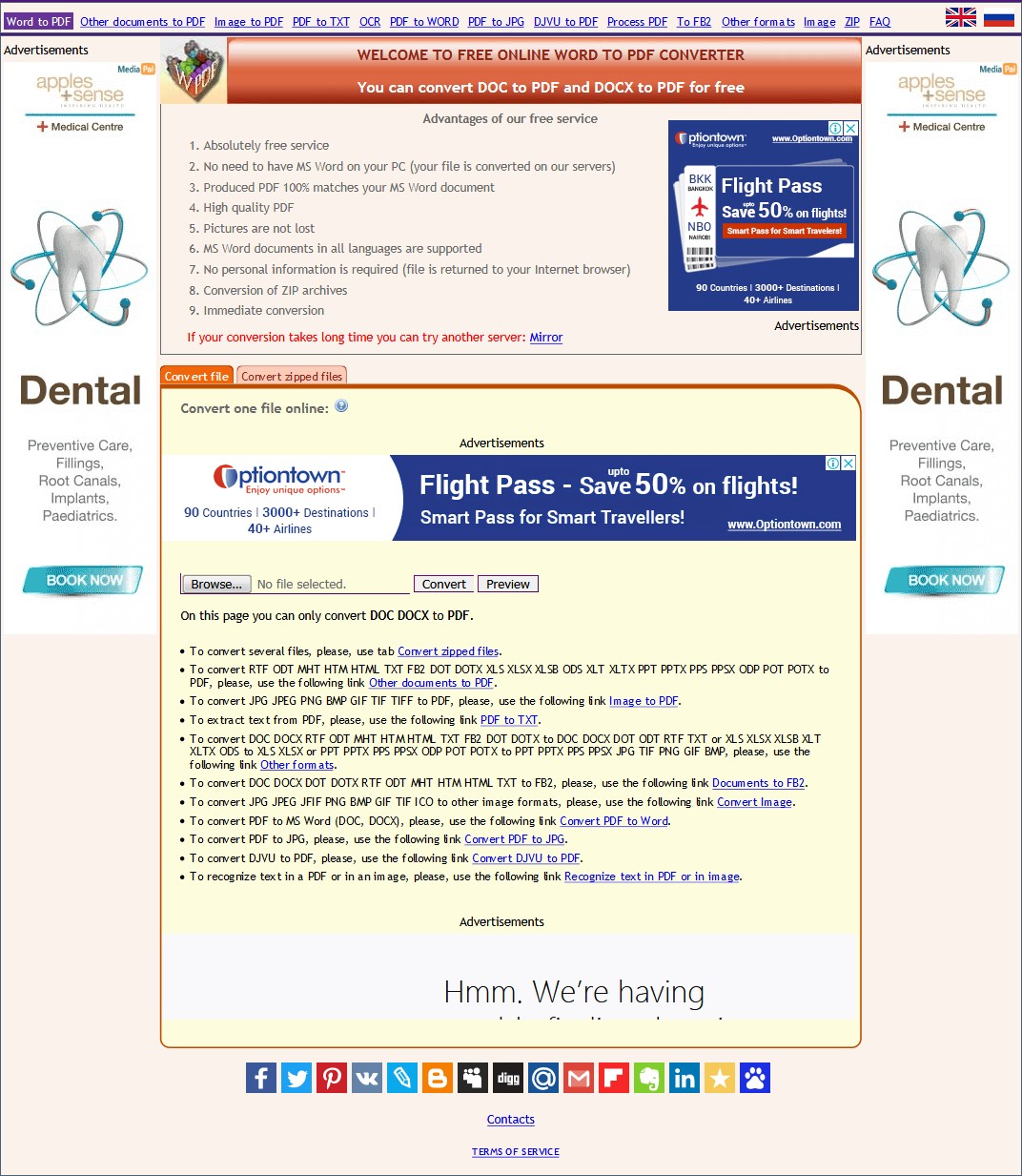 Pros:
Zip archive conversion
Maintains pictures
Document output not bad
Conversion doesn't take long
Free to use
Lots of conversion options
Cons:
Contains lots of ads
Links on the website can be confusing
Not the simplest to use
Pricing: Free to use
---
At times you need one of the best PDF to Text converter online without email applications to use. With this app only accessible online you don't really have to struggle so much while using it. It might not have the prettiest and intuitive interfaces such as HiPDF but works just fine for your simple conversion needs. It's quite easy to make the most of and one of the easiest to grasp.
The online tool is also available for mobile apps and free to use. It's not too bad considering documents in their original version are maintained, including bitmap images and layouts. Note that only 20 files maximum conversion is allowed at any given time and you must download each file at a time or via a zip archive if you so desire.
All you need is upload the Text file you need to convert or drop it in the tool and give it time to compete conversion process. After conversion, simply download the files in the way you want.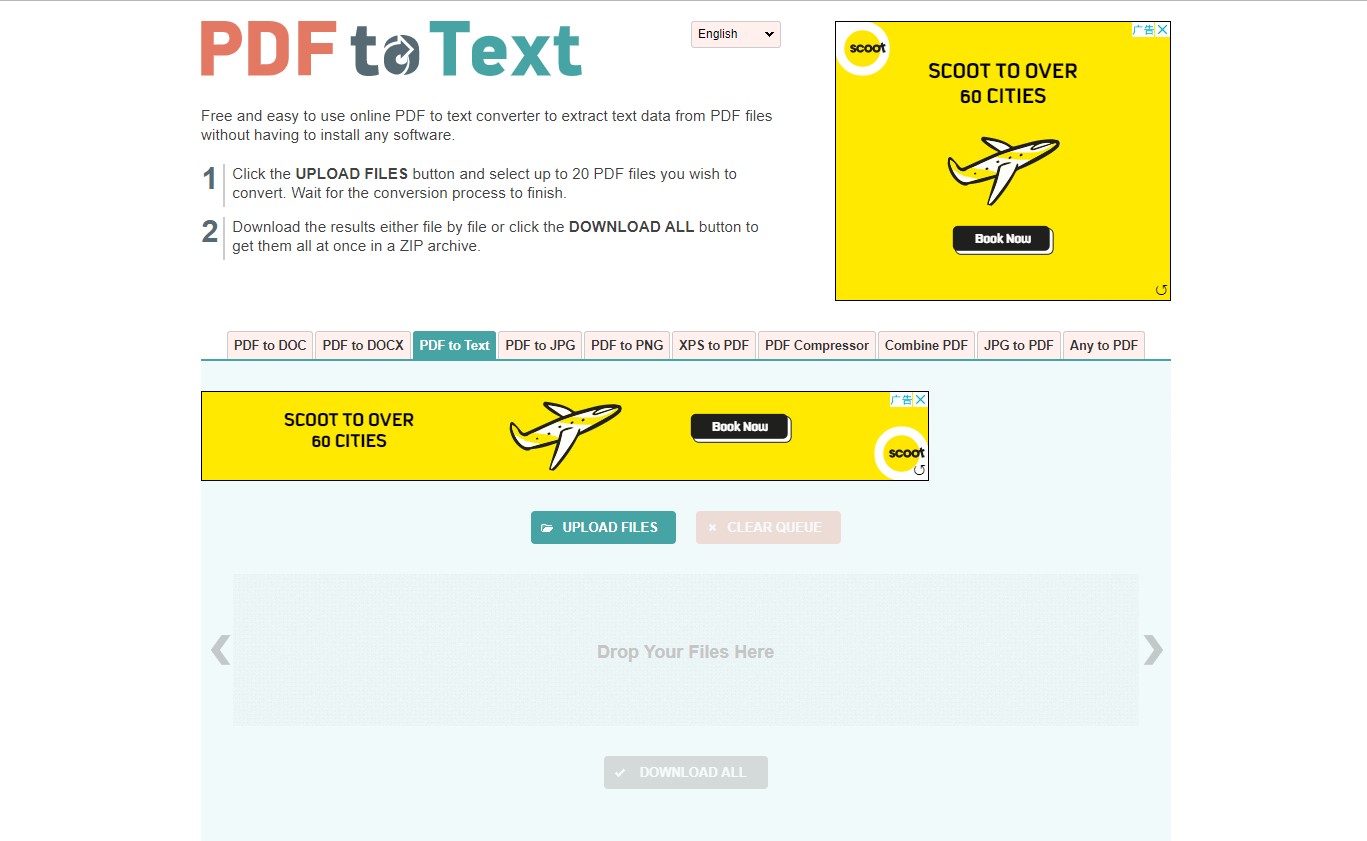 Pros:
Accessible in mobile gadgets
Includes batch download and upload of files to convert
Free to use
Cons:
Pricing: Free to use
---
Not a bad PDF to Text converter to use online and has a clean user interface and easy to comprehend. Unlike other online converters it doesn't look cluttered and clouded. It claims to have had lots of satisfied users and reliable across the board. Free PDF converter also comes with lots of PDF tools you can use right away, from using it in PDF editing processes, deletion, rotation, compression and even PDF page splitting.
Even so, it doesn't support many languages expect English and not really supportive of OCR use. Also, it might have the word free in its title but not really so. A simple attempt to try to convert a document comes with a popup window asking that you subscribe and signup for around USD $5 per month, which sounds really dishonest if its name is anything to go by.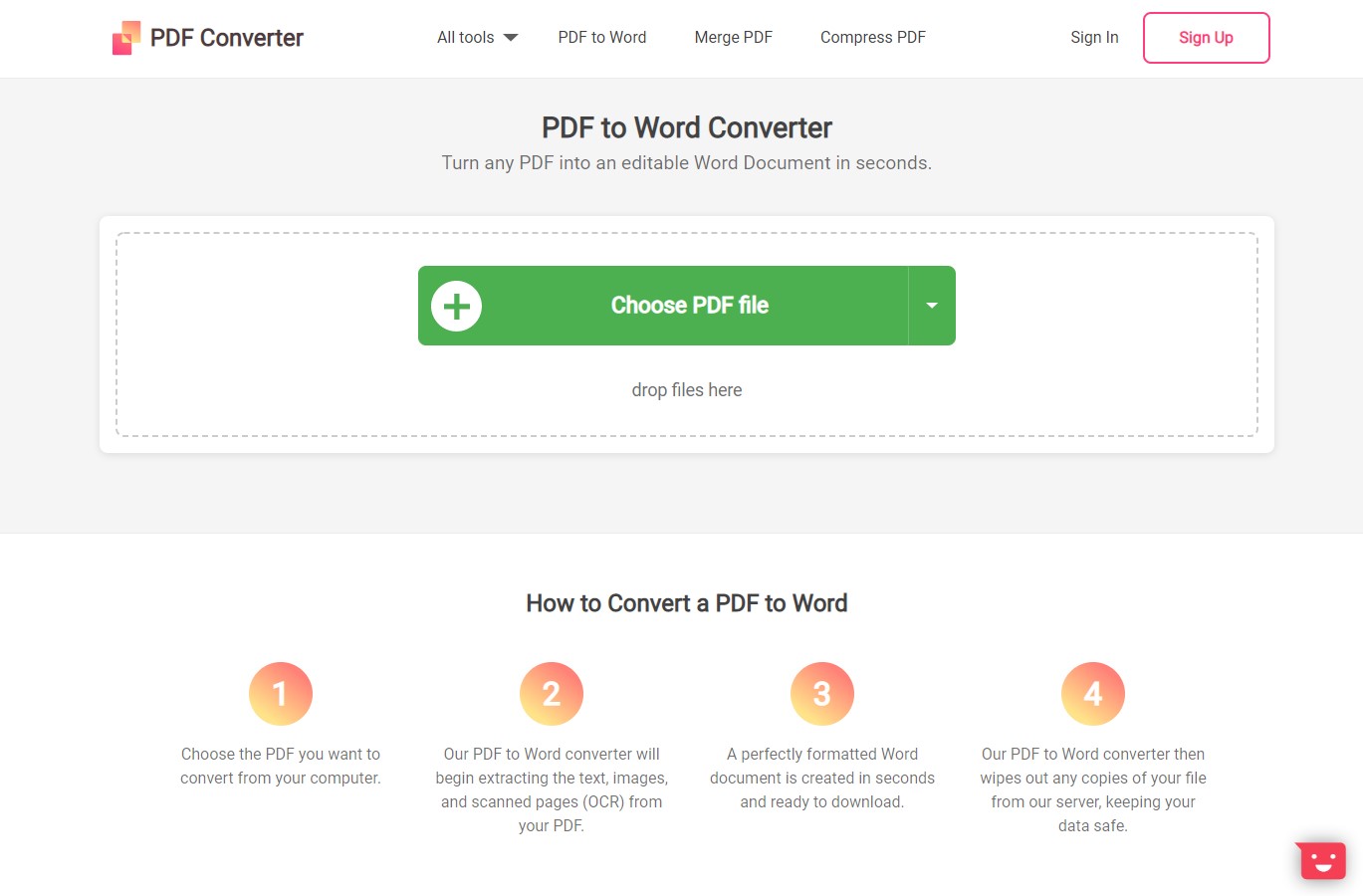 Pros:
User interface quite good
PDF editing supported
Cons:
Name misleading and quite dishonest since it's not really free
To convert a document to more than a page you need to subscribe
Pricing: free trial, $99 one-time, $50/annually and $5/month
---
Anytime you want to convert a document from PDF into text you need a reliable tool to do so and EasyPDF is good enough. You can use it online and has every tool visible clearly and you cannot miss any that you fancy. It makes it easy to convert documents from other formats into PDF and PDF to other formats with ease. It's also free to use and includes an OCR support feature to help you convert scanned images into editable text allowing you to do so much with your documents whenever you want.
Even so, EasyPDF doesn't support many conversion formats and just supports very common ones. Most complicated uncommon formats are unavailable in the tool.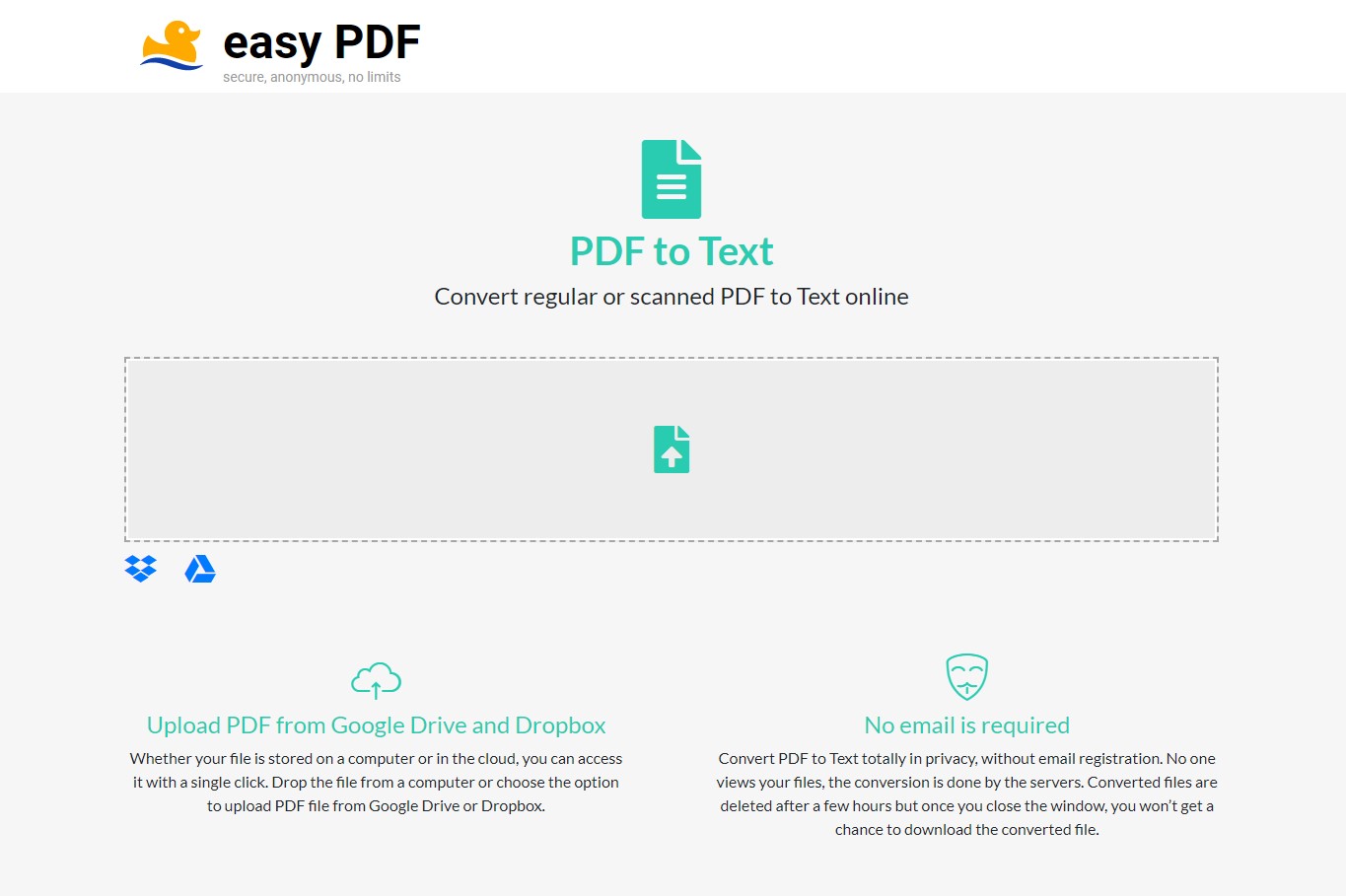 Pros:
Includes an OCR fucntonality you can use free
Easy to grasp user interface
Not the hardest tool to use
Works just fine
Free to use
Cons:
Conversion formats not really many
PDF editing functionalities not very many
Pricing: Free to use
---
Conclusion
We understand how important it's to find the best PDF to text converter online tool for your personal or business needs. Wherever you're, you need a web converter that's not just reliable, intuitive, useful, feature-rich, and easy to access but also well recommended, efficient and accessible anywhere on a browser and even on desktop; HiPDF gets you even more.
HiPDF is at the top due to its huge array of tools to do all manner of things with your documents and images, including features you probably can't find anywhere. It's free to use and download for the most part and advanced features are accessible at the most affordable price. It makes easy work of converting documents from and to PDF and images to other image formats and PDF. HiPDF is an accomplished PDF editor with very handy features such as comment addition, redaction, and deletion, among others.
---
HiPDF other key features:
OCR functionality
Conversion from and to PDF and images to other image files
PDF editing
Splits, merges, crops, protects and unlocks PDF
Accessible free
Advanced tools really affordable
Highly robust and intuitive no matter what you're doing
Includes a useful desktop version to use offline
Highly recommended and easy to use
Adding a signature very easy
Document output the best anywhere