10 Best PDFescape PDF Editor Alternative & Competitors
Our school, college, university, or office generally sends us documents and data in PDF format. These files may have flaws or require adjustments; in these cases, we must edit the PDF file and seek out the best PDF editing software that is a good alternative to PDFescape editor. This article is a complete guide for your PDF-related problems because it consists of 10 alternate PDFescape editors available online and on the desktop.
5 Best Alternatives to PDFescape Editor: Online
Here is a list of the top 5 PDFescape online editor alternatives and competitors that are available online to edit your files the way you want them.
Wondershare HiPDF represents itself as an all-in-one PDF solution. An amazing tool with an amazing set of features, HiPDF features the most protective environment for converting important documents into different formats like Word, PPT, Excel, JPG, and many others. On the other hand, you can change these formats to PDF as well. HiPDF is an entirely free escape PDF editor that is easily available online and you can barely have any problem in converting your document or pictures.
HiPDF comes with a variety of features that make it comfortable to use for users. The edit feature allows you to edit your files, and you can make customizable changes to them. You can add text from a variety of font styles and sizes. This PDFescape online editor alternate comes with a wide range of picture editing options. You can mold the picture according to your requirement; it can be cropped, resized, rotated, and compress.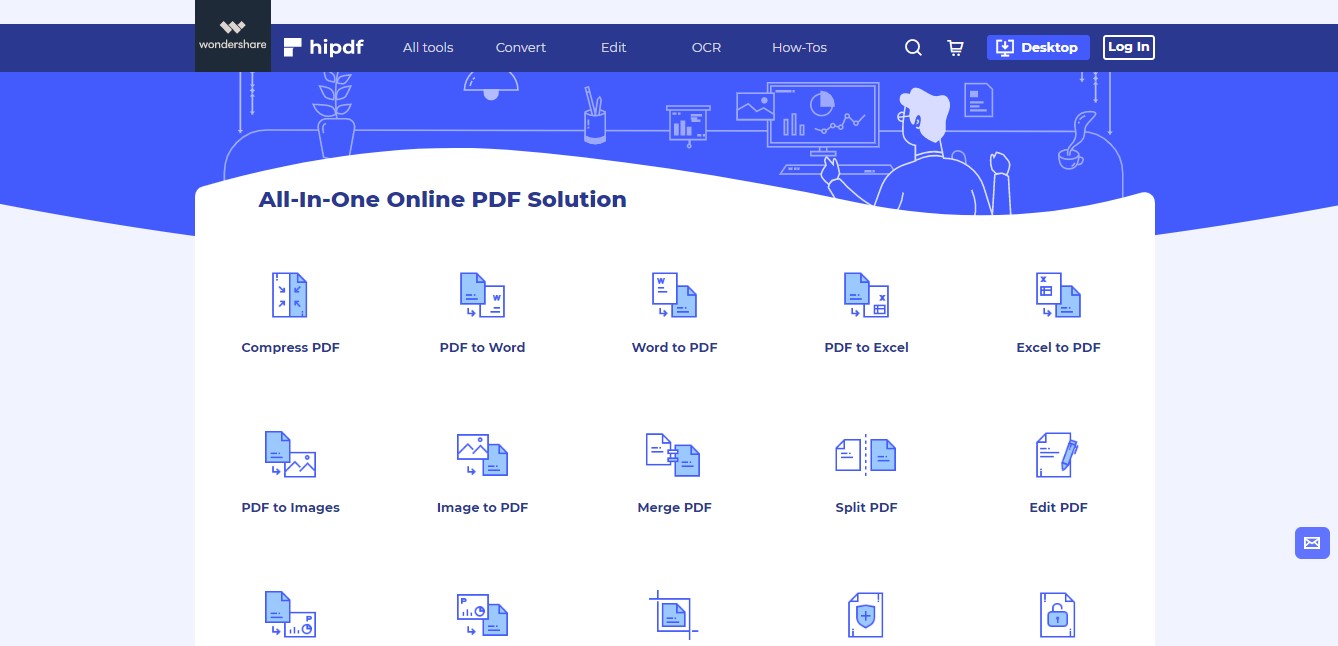 iLovePDF is a free to use online escape PDF editor alternative that brings convenience to its users. It allows its users to compress the file to the shortest size possible while preserving and maintaining the quality. iLovePDF is a safe and secure platform, where it responsibly deletes all the uploaded documents from its archives after an interval of 2 hours. This potentially prevents file theft and resolves all security concerns.
It is an efficient PDFescape online editor that boosts the system by managing a great number of files all at once. You can add a watermark, rotate the elements on your page as you like, and also number them. This tool has some amazing features which include 'drag and drop' also simple graphical user interference. You don't get to involve yourself in the difficulties of understanding its complicated features as it is user-friendly.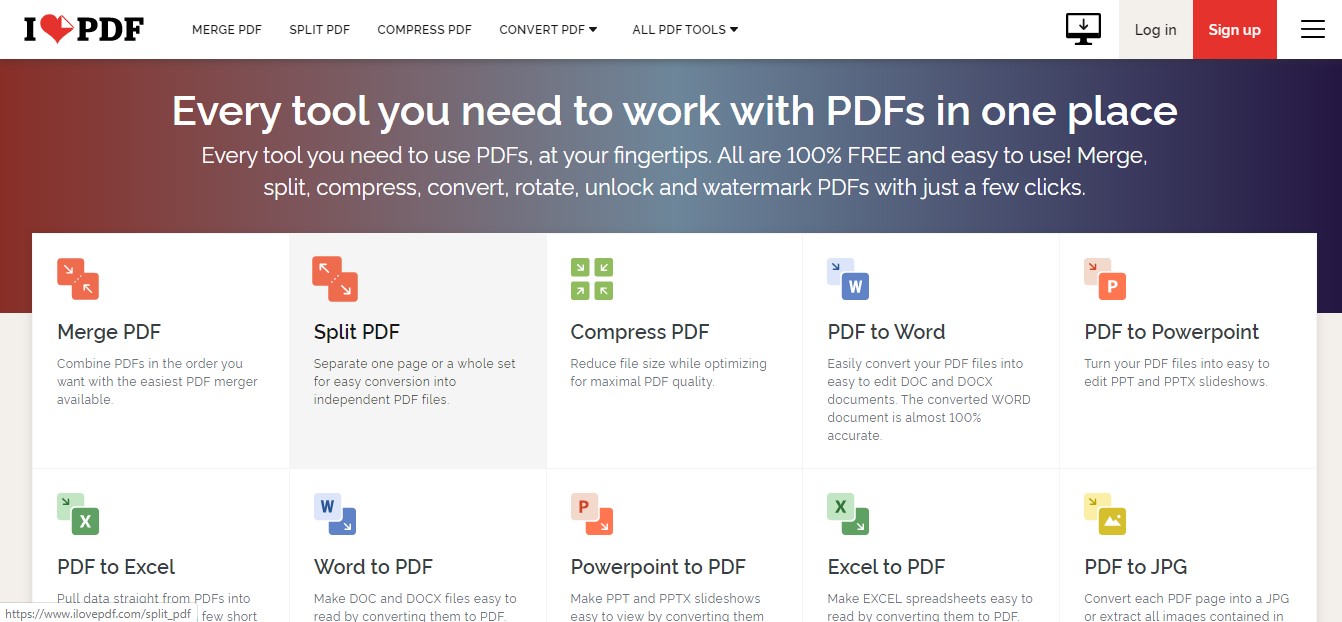 If you are willing to work across an alternative PDFescape online editor that features both free and paid editions, Sejda is surely the answer for you. Like other online editors, the interface is not typical, but a user can easily utilize it to edit the files. A floating toolbar is always present, and all the tools are organized together to make it easier for you to find. The website has an extensive range of features, and a user guide is available for every possible feature.
If you look forward to converting a document into any picture or text, Sejda provides exceptional results similar to any other escape PDF editors. It even provides you with a platform for designing personalized e-signatures. There are over 10 handwriting styles that you can choose from to create a unique signature and also add it to the PDF page. The signatures can also be resized by dragging them to the corners of the page.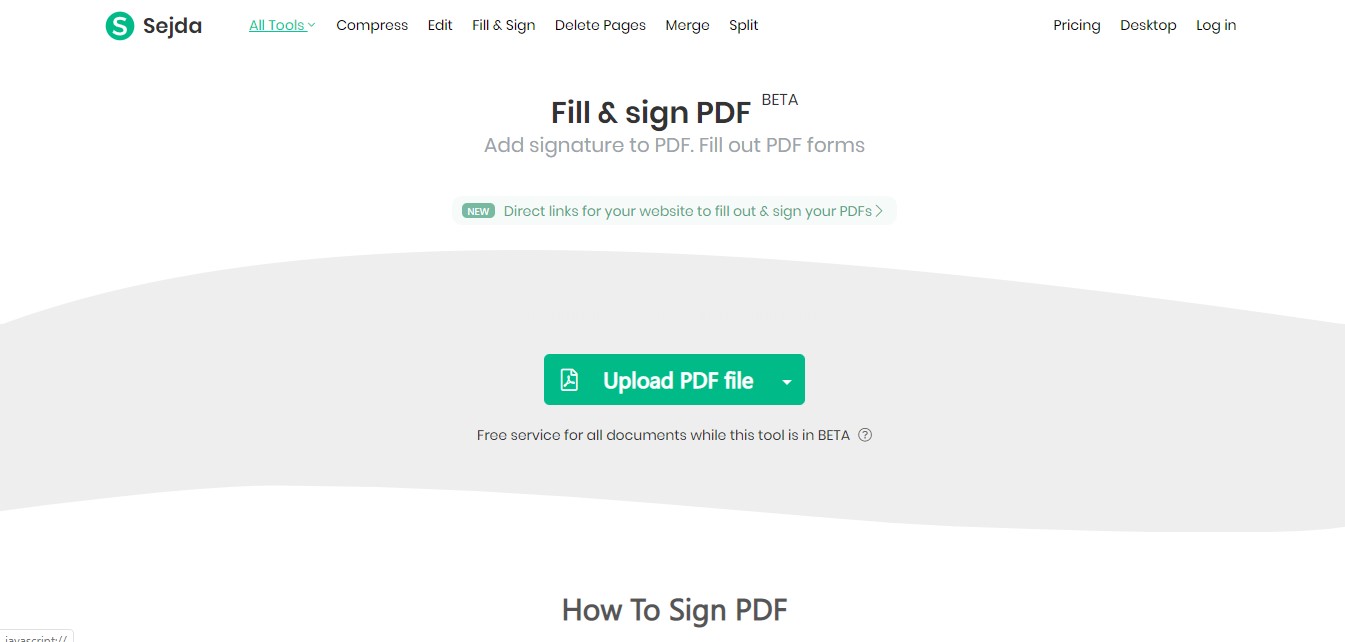 PDF2GO is an escape PDF editor option that you are looking to edit your important documents. Changing the outlook of a PDF file with this online escape PDF editor by rotating pages, merging files, or removing password security is possible. It supports all formats like PPT, PPTX, Microsoft Word, JPG, and PNG.
Unlike most online applications, PDF2GO does not save or create backups of your files. Any files you upload are removed after 24 hours. PDF2GO's services are available online, so no one will be able to see or hear what you're doing.
If you are into business, then this alternate PDFescape online PDF editor is your go-to editing software. It helps you create your business presentations, and you can manage a huge load of documents with it. With PDF2GO, batch processing is as easy as possible. You can handle a large number of files at once by uploading them all together or just dragging and dropping them all.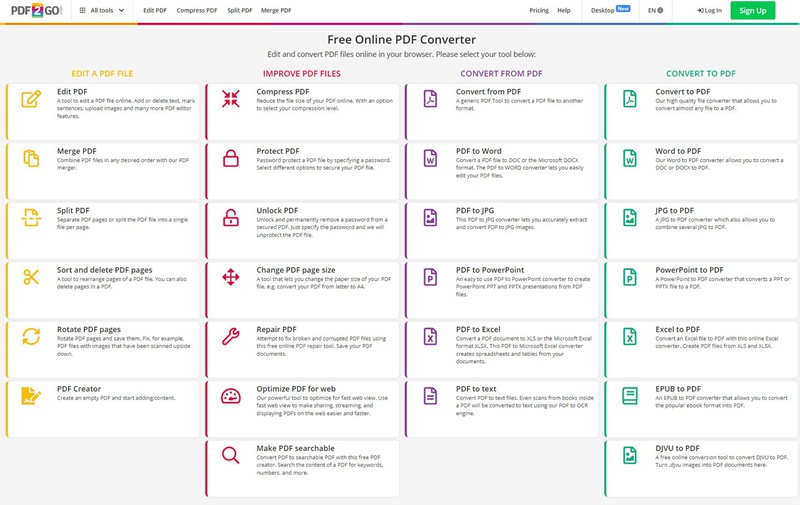 PDF24 Tools is an alternative to PDF editor PDFescape with a lot of capabilities, and it lets you do all kinds of basic and complex editing with ease. From compressing a PDF to creating a new one, this online PDF editor features several options for its users. It also helps in extracting a few pages of your choice into a separate document, or simply you can divide the documents into sections.
If you work in an office and frequently have to scan incoming papers and make minor adjustments, it can be hectic. PDF24 Tools offer you an amazing feature for this work which is OCR, and it can be applied to a PDF file. It allows you to turn your scanned images into text, and you can easily copy and change them. PDF24 Tool is an escape PDF editor whose Chrome Extension is also available.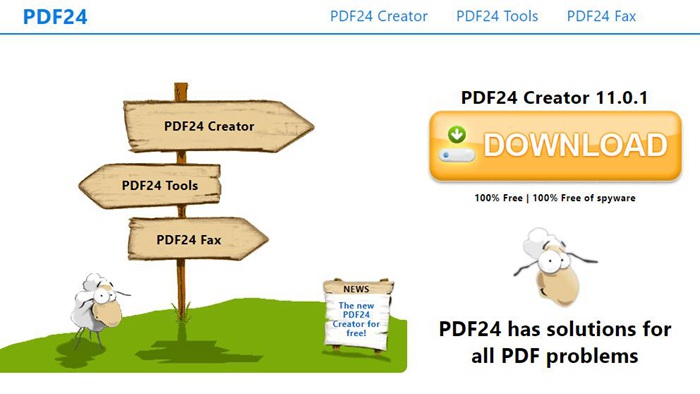 ---
5 Best Alternatives to PDFescape Editor: Desktop
In the article above, we have discussed some amazing alternatives to PDFescape online editor. This portion consists of editors that are readily available on desktops and do the job for you.
PDFelement is an alternative to PDFescape editor, which is a widely used editing software that has a wide variety of features and options to edit your files. On Windows and Mac, PDFelement is the simplest method to create, edit, convert, and sign PDF documents. It is an escape PDF editor that can be used in any profession, let's say business. All business professionals can now sign their documents with the digital signature, an exceptional feature offered by this desktop software.
If you are a Businessman, you would know that businesses want a powerful but simple solution that is easy to implement and standardized across both Windows and Mac platforms. For businesses with limited software budgets looking to streamline their document operations, Wondershare provides PDFelement as a cost-effective solution that fits all their needs.
For document editing, it has a number of options. Users can modify the font and size of text, make it bold, and highlight areas of the page. OCR is an amazing feature offered by PDFelement because the program can extract data from documents that have been scanned and run through its OCR engine.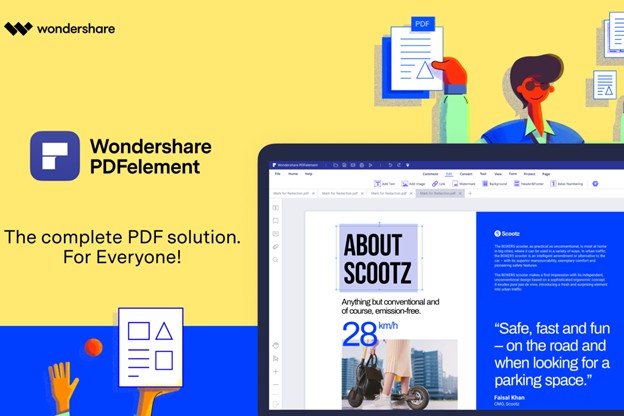 Adobe Acrobat Pro DC is an alternate PDFescape editor that is one of the most well-known PDF editors on the market, and it has been around for quite some time. If you are a professional who is looking for a very composed and easy-to-use PDF toolkit, then Acrobat Pro DC is the tool for you. It has the best security and sharing features.
Adobe's techniques for signing and circulating PDFs have been organized with the new Acrobat desktop program. The new Adobe Sign button in the Acrobat toolbar makes it simple to upload documents and send out signature invitations.
Adobe Acrobat Pro DC, the alternative escape PDF editor, is divided into three major parts that have different functions. The first part is Adobe DC which comes in handy in editing PDF files on your mobile or desktop. The other one is Acrobat Reader DC which enables the user to view, print, and sign their PDF files with ease. Lastly, it has Adobe Document Cloud that helps the user to create and export the PDF as well as store and transfer it.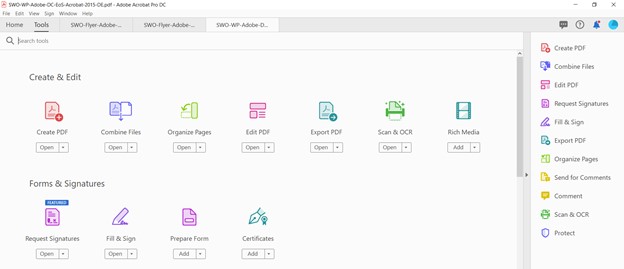 Ashampoo PDF Pro 3 is an exceptional new release after the success of Ashampoo PDF Pro 2. Full support for Windows 11, an easy-to-use and visually appealing ribbon toolbar, and improved PDF editing performance are all included in PDF Pro 3. This PDFescape editor alternative has a huge variety of features, such as it has a dark mode for people who have sensitive eyes, which means it is eye-friendly.
If you want to preserve your digital documents, then this software works exceptionally; you can save and secure your documents for a long time. This software gives you complete control over your documents whenever you need them.
When compared to other PDF editors, such as Adobe Acrobat, this escape PDF editor alternative tool is quite affordable. Ashampoo PDF Pro 3 is not a subscription-based product, and once purchased, you can use it on up to three systems indefinitely.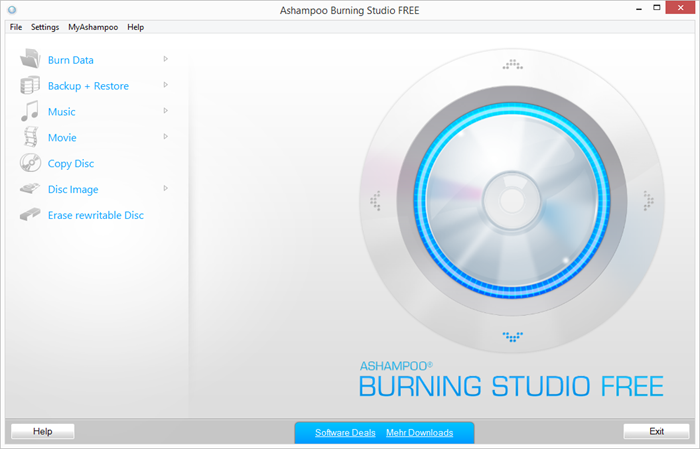 This part includes another alternative PDFescpae editor, which is Foxit PhantomPDF. It recognizes the importance of a wide range of PDF options for a smooth operation. It is a program that comes in handy for creating and editing your PDF files that no other software can do. The list of features that this PDFescape editor alternate offers is exceptional; a Foxit e-sign, a PDF editor, a Foxit PDF reader, and many more.
If we talk about Foxit e-sign, it is an electronic signature that is being used by professionals to collect and prepare importantly signed documents. Foxit PhantomPDF provides a workflow unlike any other PDF editing tool. The choices available across the platform are exceptional, which covers both the basic and advanced editing requirements of the user.
It provides the necessary tools to make multiple adjustments across the document for making it look presentable. It turns out to be a proficient alternative PDFescape editor.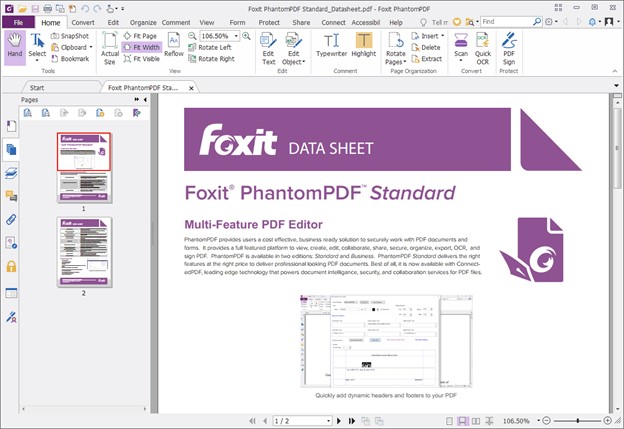 The last desktop alternative to PDFescape editor is Ease Us PDF Editor. EaseUS PDF Editor is a fantastic PDF editor for users of Windows. It has a lot of significant editing features. You can use it to change or delete the text, insert photos, add a watermark, and you can also annotate PDF files in a matter of minutes.
This Windows PDFescape editor also lets you handle your PDF pages by cutting, dividing, rotating, and replacing them, among other things. You can use OCR (Optical Character Recognition) technology to scan documents and convert image-based PDFs to editable formats.
Watermarks are usually stubborn on PDF files making it harder for users to read the text of the original writing. For the convenience of reading, many people consider removing the watermark. If you want to remove the watermark from a PDF document, you can use EaseUS Watermark remover.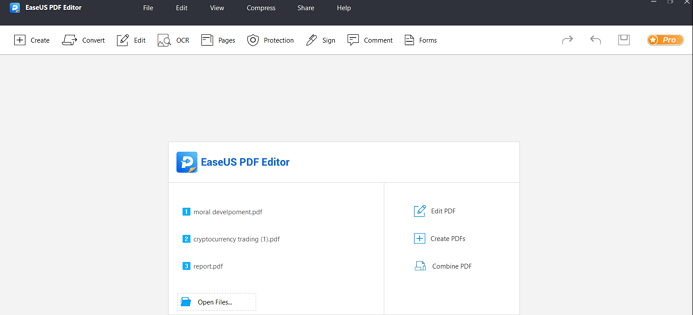 ---
Closing Thoughts
This article provides a detailed study of different PDFescape editors options that are widely available online as well as have a desktop version. We have discussed how you can make use of all of these escape PDF editors alternatives and edit your files that are present in any format.