Top 10 Alternatives to Sejda PDF Editor
If you're ever used the Sejda online PDF editor, you're probably well aware of its capabilities and limitations. These limitations can sometimes prompt a user to look for a good alternative to the online PDF editor Sejda. If you're one of them, read on to learn about the top 10 alternatives to Sejda editor PDF utility.
Best 5 PDF Editor Sejda Alternatives & Competitors: Online
Popular PDF platform HiPDF tops the list as the most user-friendly, accessible, and affordable alternative to the Sejda PDF editor online. Although PDF editor Sejda offers a range of basic, advanced, and unique features, HiPDF does in on an intuitive UI with easy access to its full suite of PDF tools.
With HiPDF, you can edit PDFs with annotations, shapes, hand drawings, etc. There are also several file conversion options to create PDF and transform PDF into other file formats. HiPDF is highly accurate as a conversion tool, carefully maintaining the alignment, font attributes, and other critical aspects of PDF content. It also comes with an array of security and optimization tools, modules to manage PDF pages and files, OCR to convert scanned PDFs into editable or searchable PDFs, and much more.
The enhanced usability and extensive feature set are complemented by an affordable price point, whether you need a monthly subscription or a more cost-effective annual deal.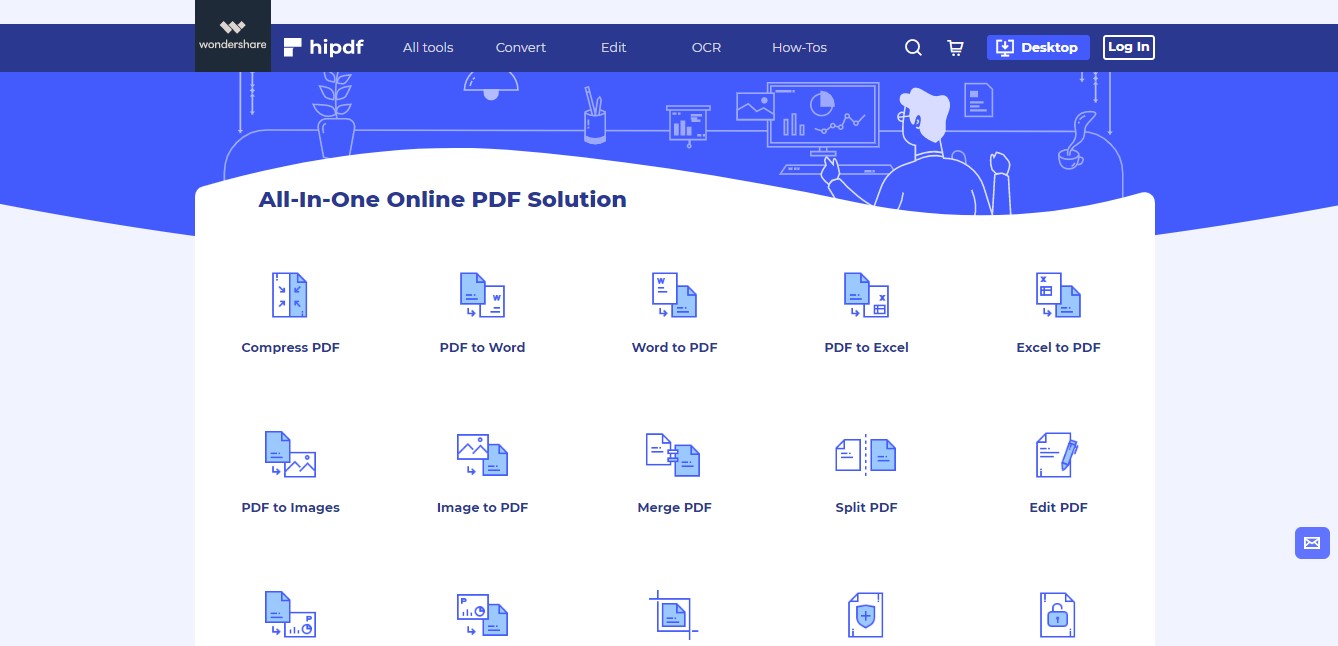 Smallpdf offers an equally exhaustive set of PDF editing and other features as the perfect alternative to the PDF editor Sejda. The menu layout is clean and uncluttered, and all the different modules are neatly grouped so you can quickly find what you need.
Core features cover all essential PDF tasks such as editing, security and eSigning, conversion and compression, file merging and splitting, PDF reading, and page management. You won't be able to change the existing content but this robust Sejda online PDF editor alternative allows users to easily select and copy text content by double-clicking any text and then dragging the text selector handles to choose the content for copying.
Smallpdf does leave out some important features such as PDF OCR to convert scanned PDFs into editable PDFs. It also supports a limited range of files as source files to create PDFs, and these include the three main MS Office formats (Word, Excel, PPT) and JPG.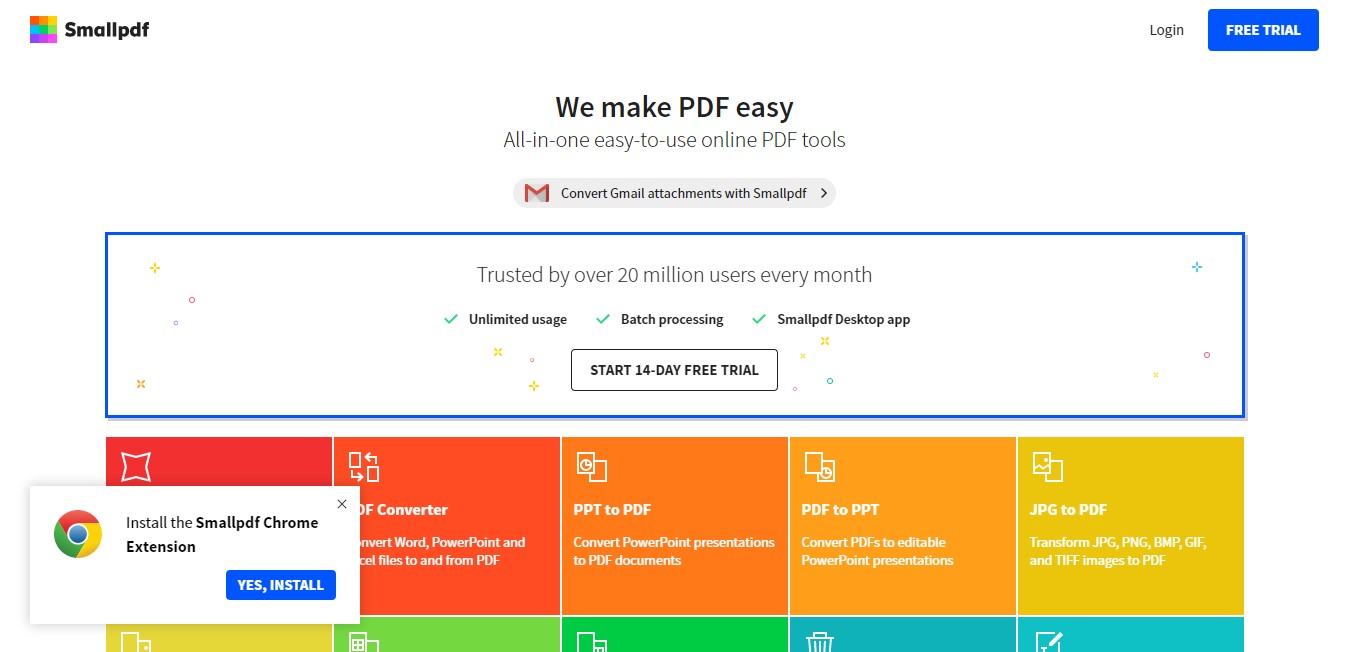 Another great alternative to the Sejda PDF editor online is iLovePDF, which is associated with another well-known online file processing service: iLoveIMG. iLovePDF is a collection of the most popular and often-used PDF tools. It is easy to use and consistently scores high with respect to customer satisfaction ratings.
Features of iLovePDF include the standard gamut of tools for PDF editing (annotations, text, and images), file conversion, PDF security, and file/page organizing. Once again, there's no OCR or extensive file format support for conversions but this is definitely a useful alternative to using online Sejda editor for PDF.
The main appeal for iLovePDF comes from how the platform is designed. The clean and intuitive UI makes it easy to use even if you're a first-time user, and even though you won't find any advanced tools or settings when using these utilities, the process itself is very simple and efficient.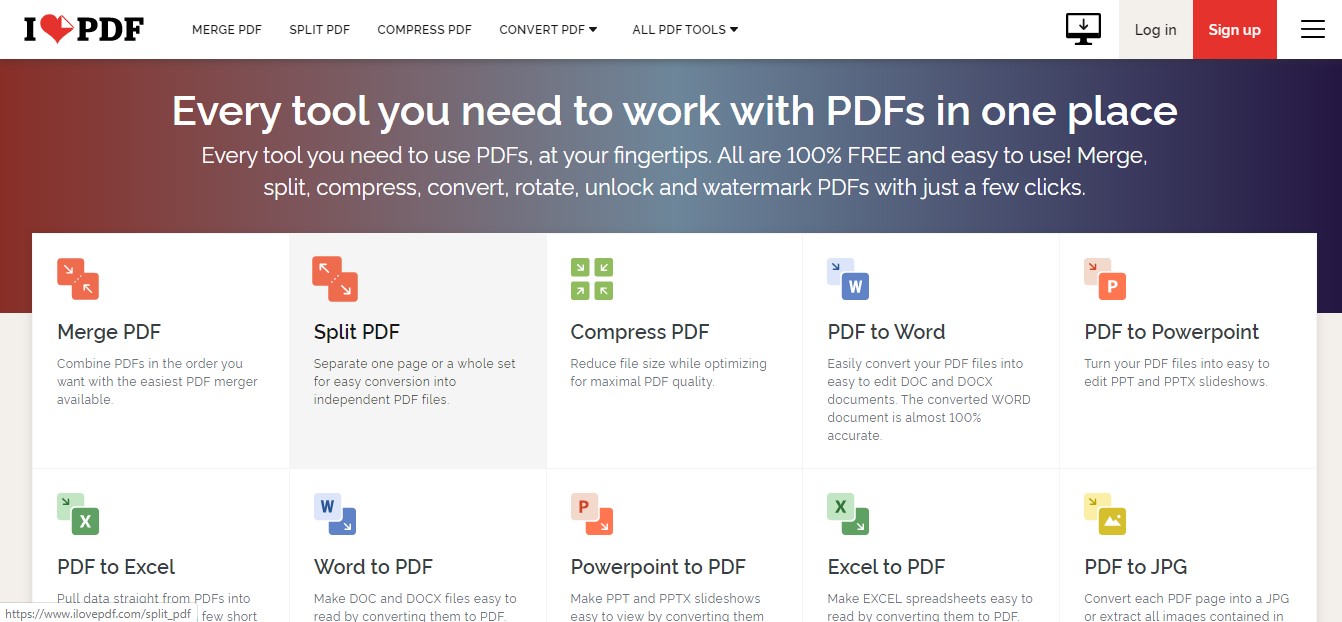 Think 'barebones' when you think of PDFescape, because that's exactly the kind of Sejda PDF editor alternative this is. If you need a simple annotation, form creation, and page management tool without any fancy bells and whistles, you're in the right place. This product most certainly uses the 'function over design' philosophy.
To be fair, this is a very mature product that was first released back in 2007. At the time, it was a cutting-edge PDF utility because it ran on the cloud before anyone even called it the cloud. However, as a trendsetter, it failed to keep up with the times and was quickly overtaken by more powerful and complex online PDF utilities like the Sejda online PDF editor.
That being said, PDFescape still has a relatively strong and loyal user base even though the UI hasn't had a refresh in quite a while.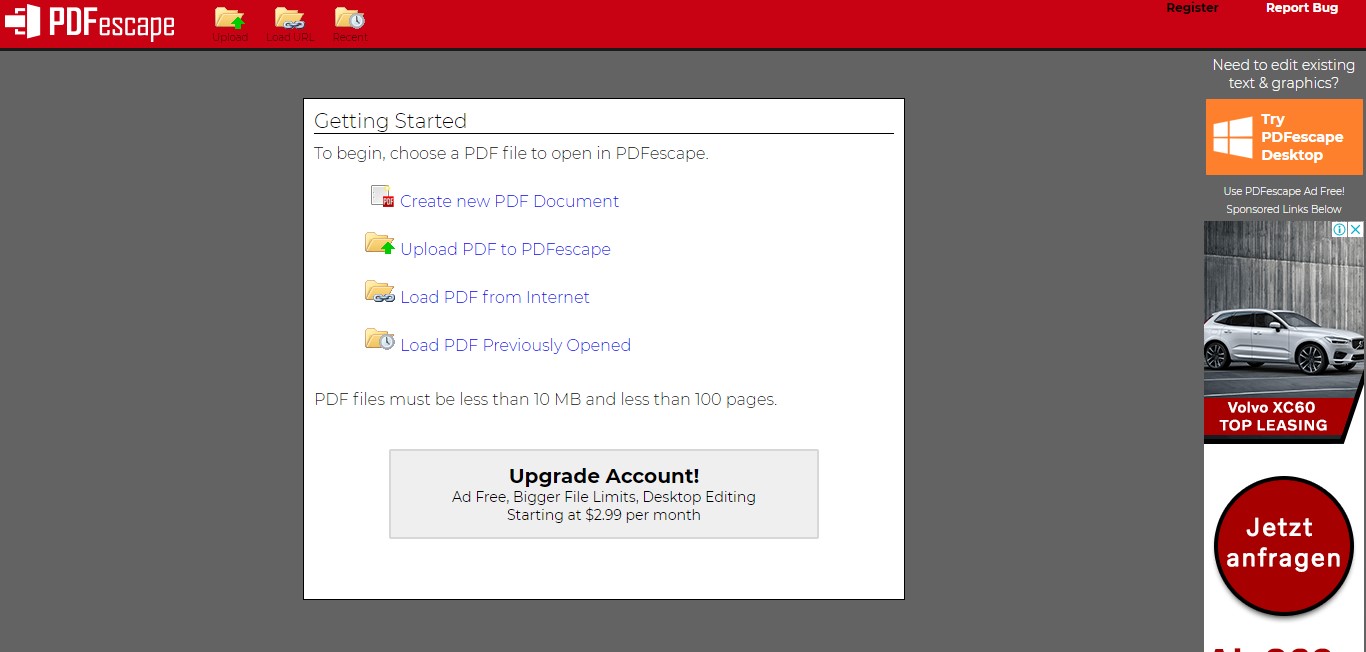 PDF2Go is comprised of a collection of grouped modules for standard PDF processing tasks that include editing with annotations, organizing PDF pages, splitting/merging PDFs, protecting files, converting PDFs to other formats, creating PDFs from a diverse range of files, file size optimization, and even repairing PDFs.
Although this Sejda PDF editor alternative stops with the basics, it covers all the important bases when it comes to the most frequently executed PDF tasks such as file conversion, PDF security, and editing with markups. There are also some unique tools that you may not find in all other online PDF editor portals, such as the PDF page size changer and the OCR to searchable PDF module.
You can't edit the PDF once you perform OCR on it but making it searchable helps create archive libraries where information can be found with a simple search function. Overall, PDF2Go is rated as a versatile and useful PDF utility that you can access on any modern browser on a connected device.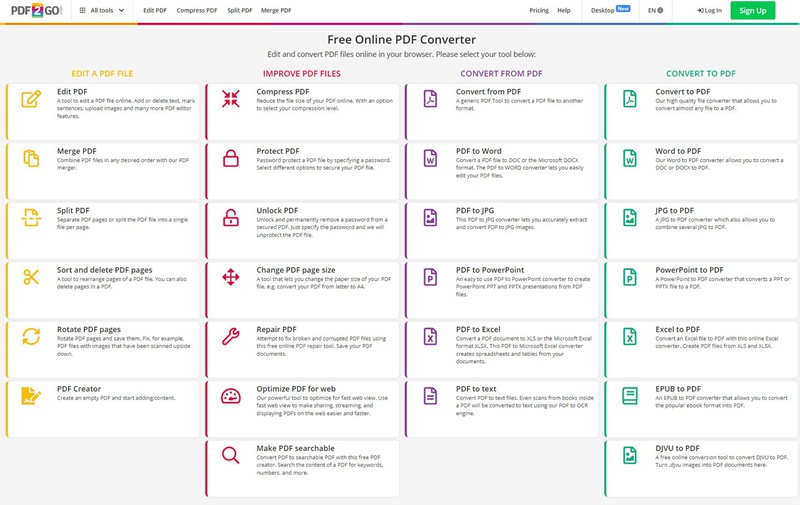 ---
Best 5 Sejda PDF Editor Alternatives & Competitors: Desktop
PDFelement is quickly becoming popular as one of the most affordable yet feature-packed alternatives to Adobe Acrobat DC and Pro DC. The fast and accurate conversion engine can handle heavy document workflows with PDF, image, text, MS Office, web, and other formats. Key features of PDFelement include full-content PDF editing, file merging, splitting, conversion and compression, OCR, forms management, batch processes, annotations, password and other security features, PDF creation, and so on.
The UI on the latest versions of PDFelement focuses on providing a user-friendly experience with absolutely no learning curve involved, which makes it easy to switch from the Sejda online PDF editor or any other online or desktop PDF editor to PDFelement.
Another important factor that benefits users is that PDFelement is available for Windows and Mac (Standard and Pro.) In addition, there are also PDFelement versions for iOS and Android, as well as a PDF cloud storage and electronic signature platform - Wondershare Document Cloud.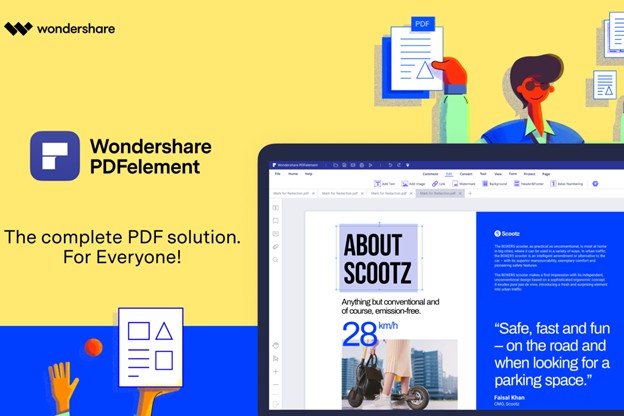 Acrobat DC and its more power-packed cousin, Acrobat Pro DC, are at the top of the PDF game. If you have the budget for it, you can take advantage of one of the richest feature sets you'll see in any alternative to the PDF editor Sejda. It is this feature-rich environment, however, that causes many of the problems and issues that Acrobat users regularly face.
One known issue is that the features are extremely diverse and numerous, making it hard to organize them in a way that makes it easy for the user to navigate around the UI. That's why there's such a steep learning curve when using Acrobat for the first time.
The other issue many users have is the price point. Acrobat is one of the most expensive suites of PDF tools on the market, which is why so many competitors have flooded the PDF arena with products that are faster, cheaper, and more performant in terms of user experience.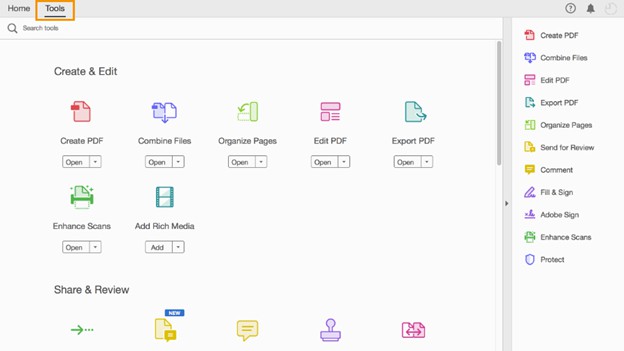 PDF Expert is exclusively for Apple devices. It is certainly a compelling alternative to the Sejda PDF editor, boasting features such as PDF editing, annotations, file merging, PDF signing, and so on. Though not as feature-rich as Acrobat or even PDFelement, PDF Expert is an excellent choice of PDF editors for Mac.
The native Mac experience that the user enjoys is probably the best thing about PDF Expert, and it compensates quite a bit for the lack of features such as extensive file conversion options, advanced OCR, and so on. The smooth-flowing UI makes it easy to read PDFs, edit them, fill forms, add signatures, and annotate the content. Convenient thumbnail and bookmark views allow users to clearly see the outline of the content and manipulate pages, while extras such as annotation exporting, split-view mode, and MacBook Touch Bar support enhance the user experience.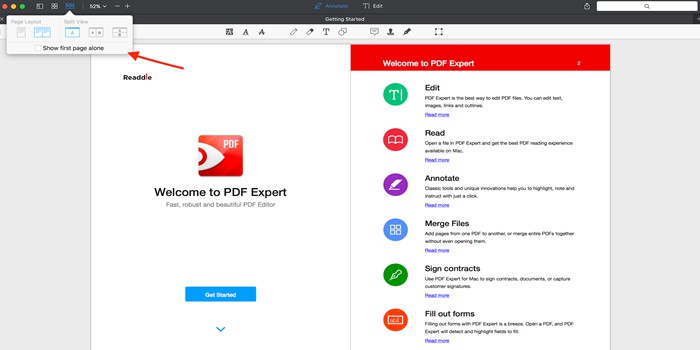 Nitro PDF Pro is considered to be one of the top PDF editors and an excellent alternative for Windows users who have tried using the Sejda PDF editor online. Though there's no Mac version of Nitro, the company purchased PDFpen and PDFpenPro, which exclusively cover the needs of Apple device users. These products helped fill a massive gap in the Nitro product portfolio by providing options for macOS and iOS.
Nitro's features are hard to match - numerous ways to create a PDF, a file conversion engine for PDF conversion to other formats, a comprehensive PDF editor and annotator, an electronic signature module, PDF security tools, and a robust set of forms management tools.
Nitro's products have an advantage in the Enterprise segment because they are easy to deploy and manage, offering companies deep insights into their workflow activity through Nitro Analytics. Their MS Office-similar UI design helps users get familiar quickly as well, allowing for a smooth transition to Nitro from other products.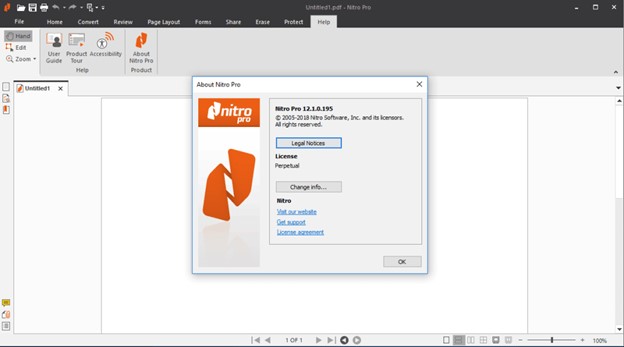 Kofax Power PDF is available in both Standard and Advanced versions. The latter is a Windows-only product and brings additional functionality such as Bates numbering and content redaction. However, even the Standard version covers nearly all the needs of a typical PDF workflow.
Key features are PDF editing, scan to PDF, convert PDF to other file types, PDF form conversion, OCR, PDF security, digital signatures, page organizing, etc. The advantage is that a lot of advanced features are available in the Standard version, which is also available for Mac. Unfortunately, there's no advanced version for Mac users but features such as redaction and Bates stamping are included in Kofax Power PDF for Mac.
One of the unique features of Power PDF is the ability to work in real-time on a PDF document within a local network. Collaborators can comment on a PDF and even edit it together from different systems on the same network, making it ideally suited for Enterprise teams working in content, design, and other areas.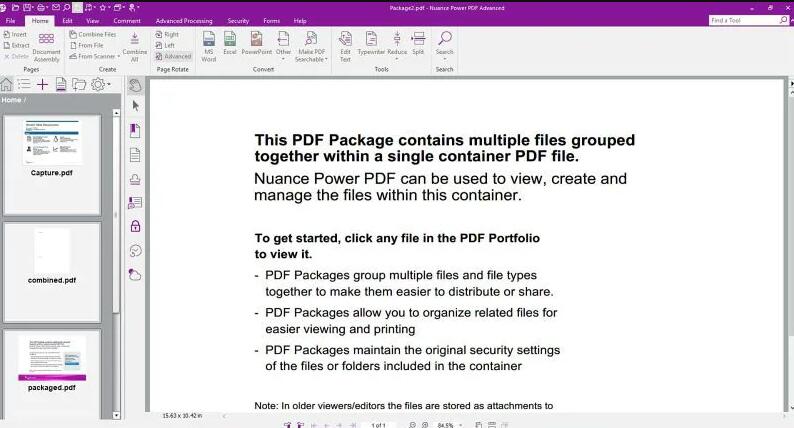 ---
Final Thoughts on the Best Sejda PDF Editor Alternatives
We hope we've given you some valuable insights into the world's top Sejda PDF editor alternatives for online and desktop use. In particular, cross-platform tools such as HiPDF and PDFelement are designed for multi-device and multi-locational work environments. Whether you're working at the office or remotely, you can access all the tools you need on any device of your choice. The seamless integration between PDFelement's desktop PDF editors and Wondershare document cloud enhances the collaborative factor, which is often a key requirement for software applications serving the modern, digitally transformed workforce.
Lastly, the cost factor plays an important role, especially when compared on a features vs. pricing basis. And when you consider the fact that Wondershare's suite of PDF products can be used on practically any device regardless of the make, model, or operating system, it makes a very compelling case to switch over from Sejda PDF editor - or any other product, for that matter.