Top 7 Best TIFF to PDF Converter Online
TIFFs are computer files in Tagged Image File Format, which store raster graphics images, and popular among graphic artists, the publishing industry, photographers and media organizations. These files are very high quality, but they suffer from large file sizes as a result. Users might seek to convert them into PDFs so they can share the files with others and ensure that the recipient will be able to open the file and read it just as it is.
Across the Internet, HiPDF proves to be the best TIFF to PDF converter and is at the top of our list because it has the highest amount of features and tools, most of which can be used for free. Users may access the website for free, through an account, or through a payment plan.
How To Use: Free Users are simply required to drag the TIFF file onto the toolbox, or link it through Dropbox or Google Drive. They can then let the website magically convert their files into a PDF. By paying for the OCR feature, they can edit their images because the Optical Character Recognition software automatically recognizes the text within an image and makes it editable!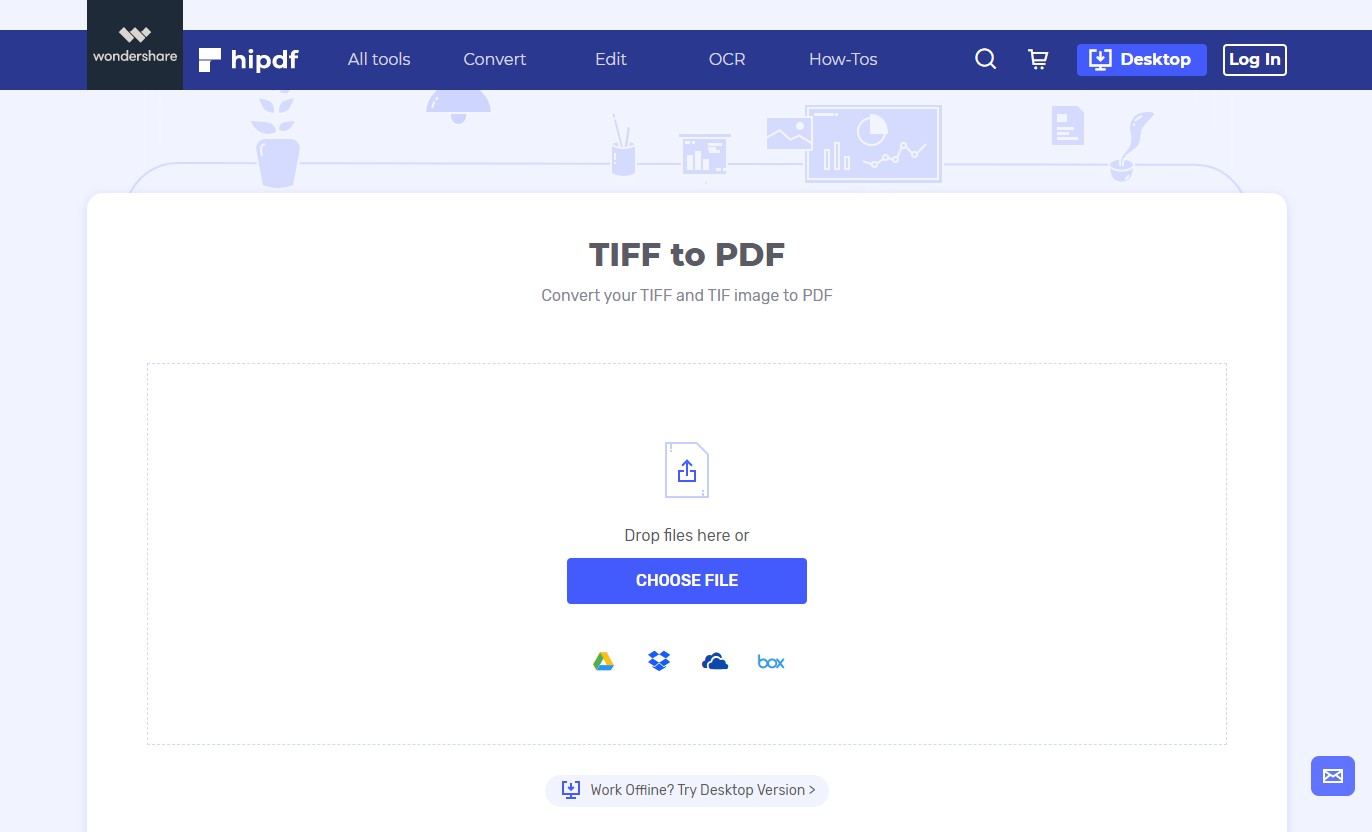 Pros:
Easy to use
Provides OCR technology
The website is versatile, helpful, and easy to use.
The website is well designed, with vibrant blue colors and a pleasant view.
Good quality files
Allows batch conversion
PDF editing tools
Cloud access
Cons:
Many features require money
File size limitations: The online editor has a limit of up to 10MB file size.
Without the downloaded version, the user has to wait whereas the paid downloaded version allows the user to get the prepared file six times faster.
Payment: To get the Hipdf PRO version, which gives unlimited access to all tools, 50MB maximum file size, and an advertisement free interface, the user has to pay $6 for a monthly subscription, or $39.99 (lowered from $48) to get annual access.
---
One of the best online TIFF to PDF converters is Zamzar, a well designed website which allows the user to convert many different formats such as Doc, Word, JPG, Excel and PPT etc.
How to Use: The user simply drops the TIFF file, or links it to the website, chooses the desired format, and clicks the 'Convert' button.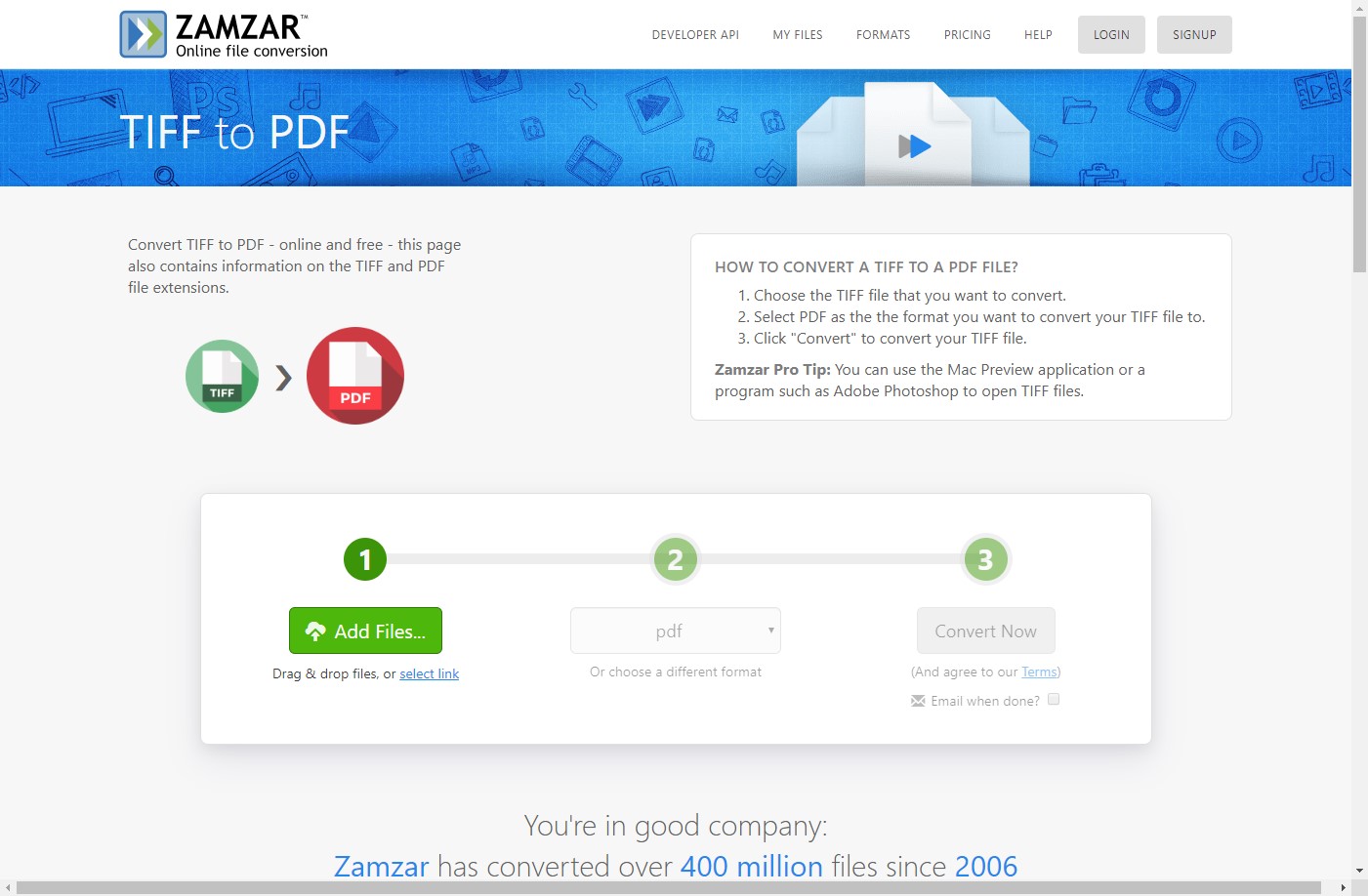 Pros:
Good looking interface
No software to download
Quick: the process takes less than 10 minutes!
Supports over 1200 file formats
Cons:
PDF can not be edited
No OCR software
Prices are high
Payment: The Basic Zamzar account provides 200MB maximum file size, and 5GB online storage, for only $9 per month. The PRO Zamzar account offers 400 MB maximum file size, and 20GB online storage, at a cost of $16 per month. The Business account comes at a price of $25 a month, providing 2GB maximum file size, 100GB online storage, and a personal inbox to manage files.
---
Tiff2PDF is a great website designed specifically to convert TIFF documents into PDF files. Users can easily combine multiple TIFF images into a single PDF file to store and share with others. The website automatically rotates, optimizes and scales down images, but keeps their original resolution. Users simply upload files and click the 'Combine' button to create the PDF!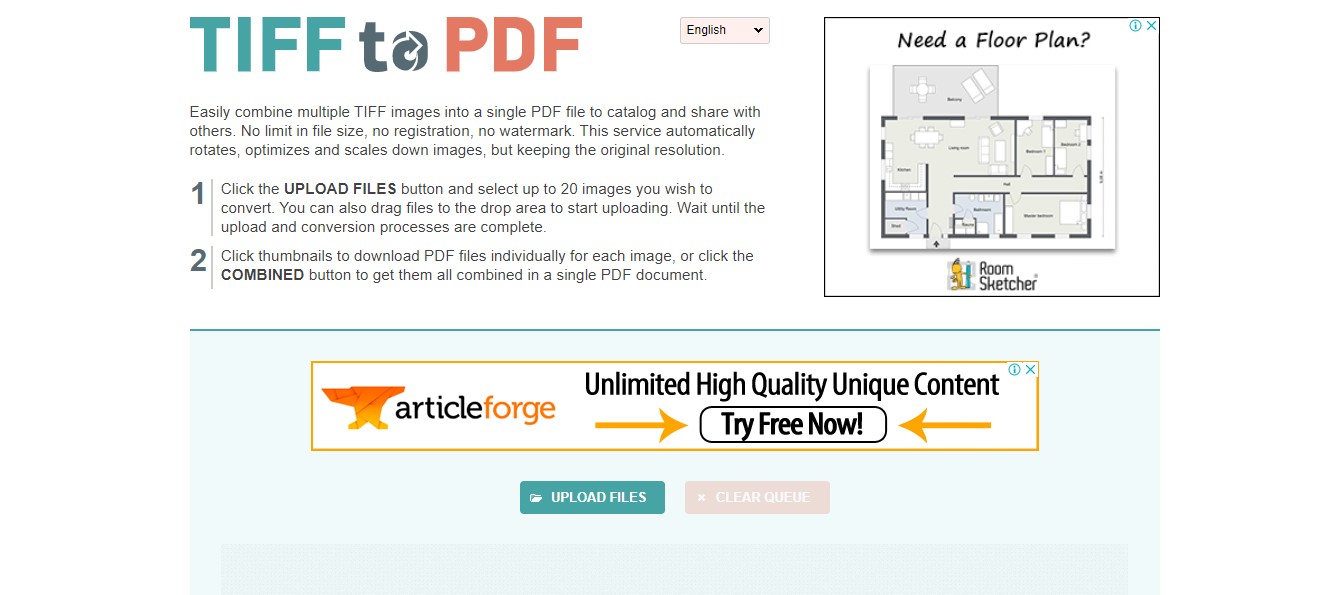 Pros:
Easy to use
No limit in file size
No registration
No watermark
Cons:
Limited usage
Limited tools
Limited formats supported
Pricing: Free to use
---
Another online TIFF to PDF converter is a website named PdfPro where users are able to convert and edit many different file formats, such as PPT, Excel, JPG, PNG, Word etc. The website also provides tools which let users write on PDFs, fill PDF forms, compress, merge, split, rotate, sign, or rearrange PDFs.
How To Use: Users simply drag their TIFF files onto the Converter dropzone, or click Upload to choose a file from their computer or device. The website automatically converts the TIFF file into a PDF which the user can then download or edit.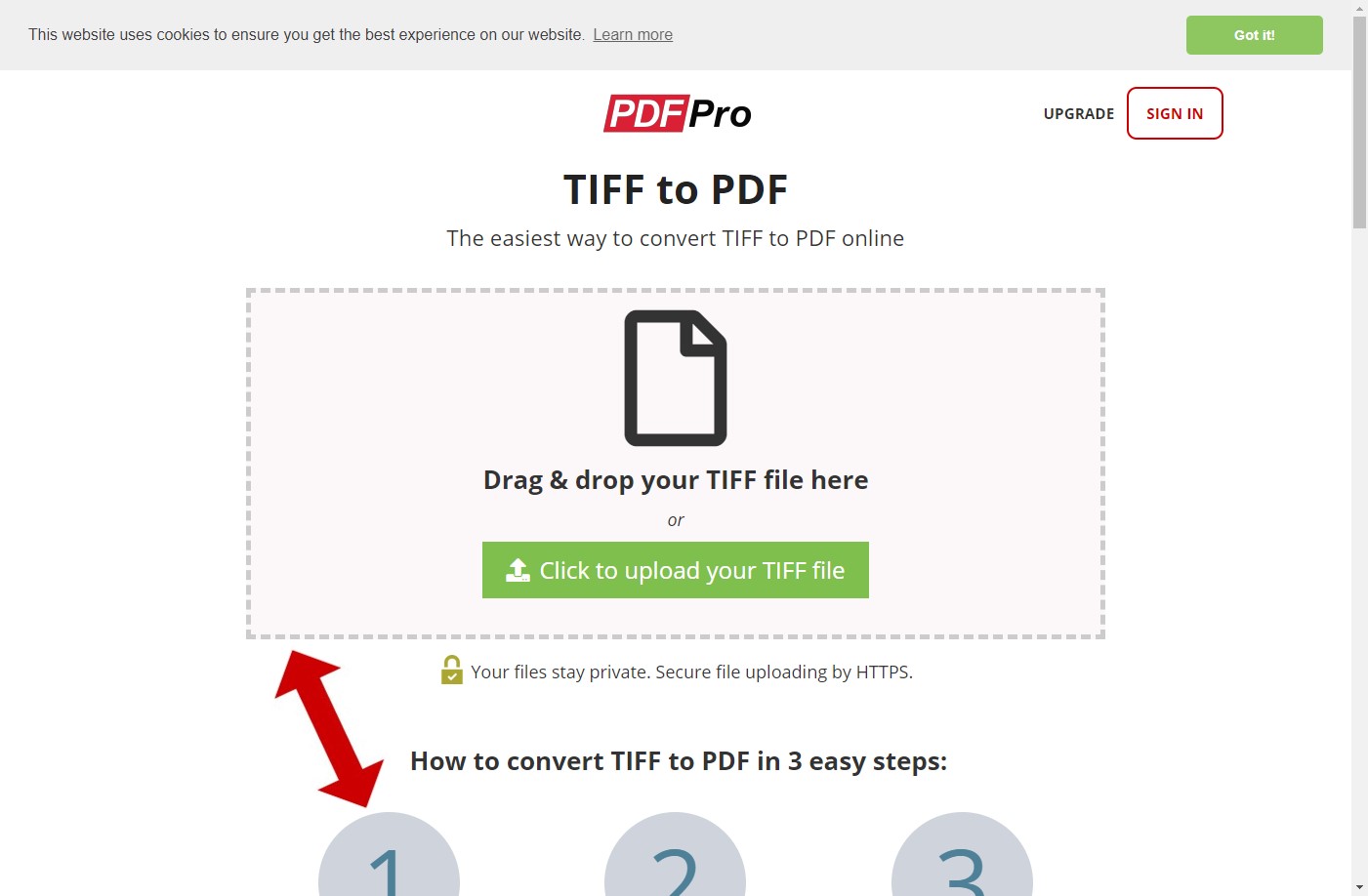 Pros:
Easy to use
High quality of created PDFs
Quick
Private and secure
Subscriptions may be cancelled at any time.
Cons:
Only 3 free downloads
Limited tools
Limited formats supported
Pricing: By paying $47.88USD per year, users can avail the best price with only $3.99 per month. Users could alternatively opt for the monthly subscription at $7.99USD.
---
One of the top free TIFF to PDF online converters is PDF Candy which supports many different file formats such as pdf, bmp, jpg, png, rtf, docx, txt, excel, and ppt etc. It has many tools which allow users to merge, split, rearrange, compress, resize, edit, and protect PDFs.
How to Use: The user can easily drop the tiff file or add it from Google Drive or Dropbox and convert it, and then edit the created PDF according to their own needs!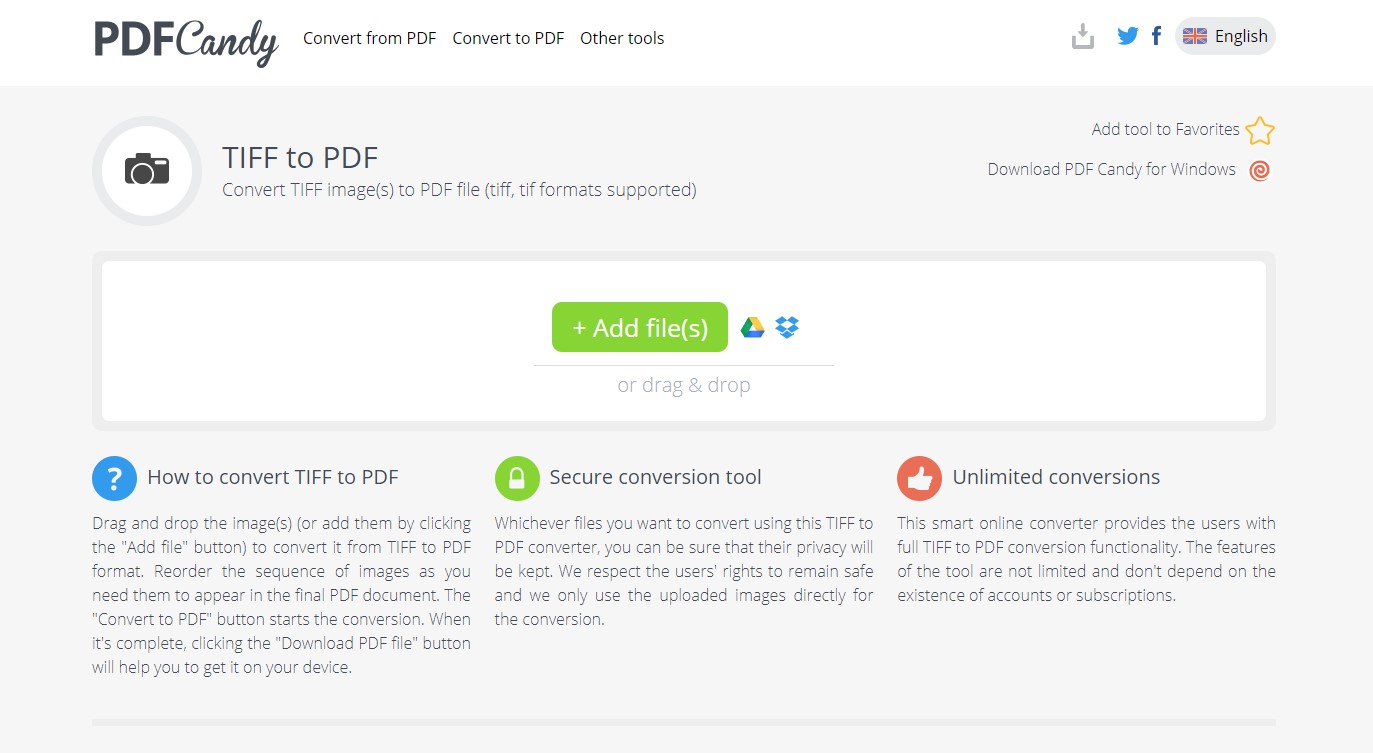 Pros:
Free to use
Available in many languages
Good quality files
Cons:
Files are only available for 30 minutes
the interface is not well designed or aesthetically pleasing so users might not find the website inviting or attractive
limited tools
Pricing: Free to use
---
Another top TIFF to PDF online converter is OnlineConverter.com which supports many different formats including TIFF, JPG, PNG, BMP, and GIF etc.
How to Use: The user simply has to select the TIFF file, click the 'Convert' button to upload the file, and then find the conversion result on the redirected webpage.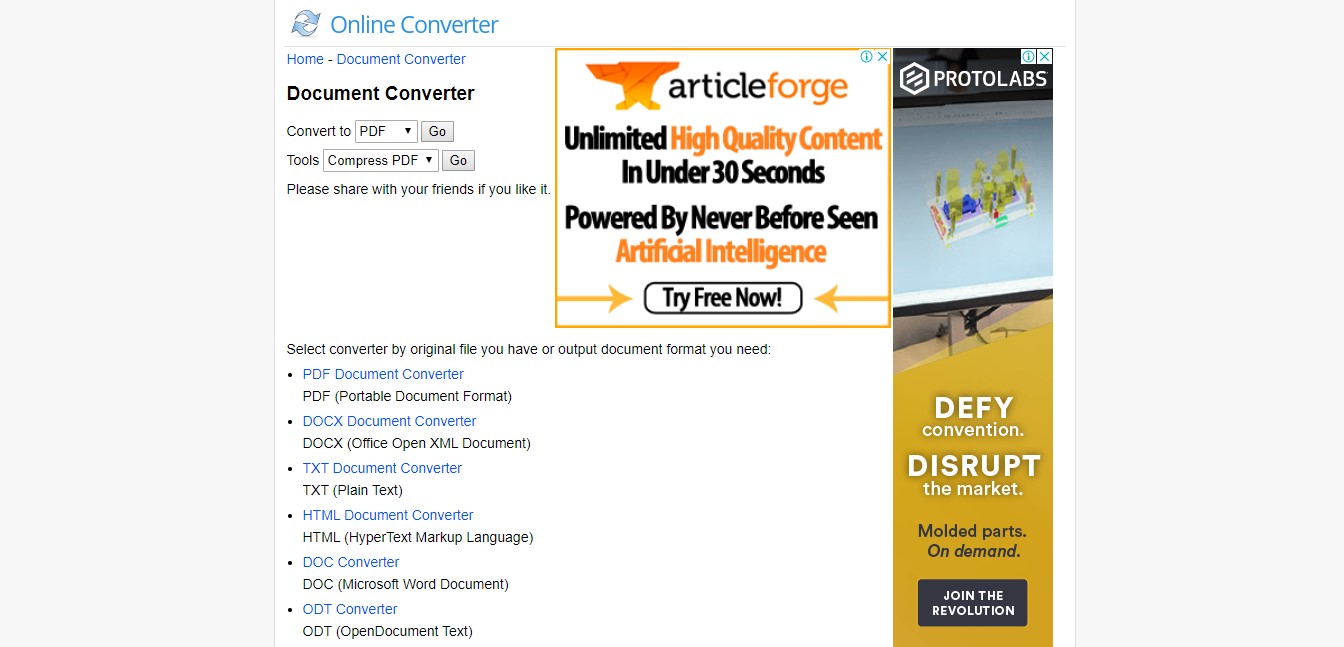 Pros:
Free and easy to use
Up to 200MB file size
No need to download or install any software
Website accessible from any device anytime and anywhere
Cons:
The converter does not support protected files
Users might not find the interface attractive and inviting
Limited formats
Pricing: Free to use
---
This online document converter instantly converts the TIFF file into PDF when uploaded onto the website. It supports many other formats such as DOCX, HTML, PPT, RTF and TXT, as well. Once the PDF is created, the user may utilize the tools provided by the website to merge, compress, rotate, or sort the PDF file. Users are required to register, but the process is free!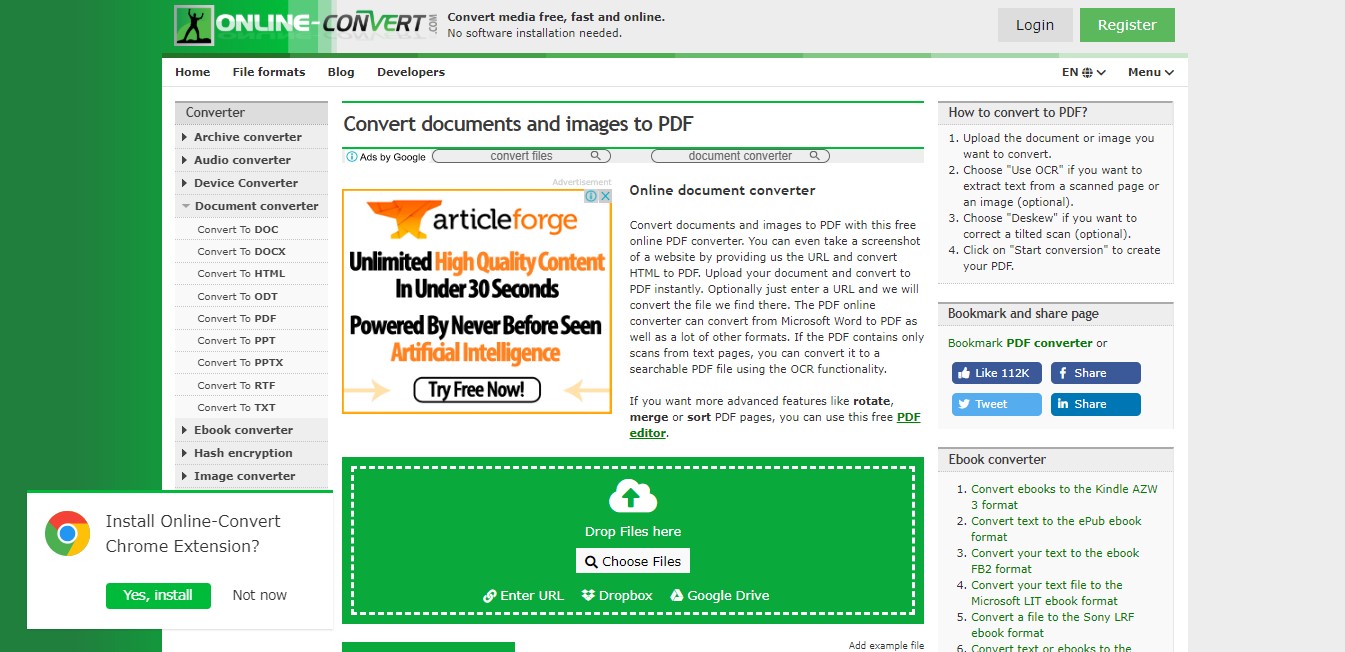 Pros:
Provides OCR
Free to use
Simple interface
The website provides a demo to make the process easier for users to understand
Cons:
Website interface is not designed to be beautiful and inviting
Limited formats
Requires registration
Pricing: Free to use
---
Conclusion
We hope that these wonderful websites will allow users to easily convert their TIFF files into PDF documents without any hassle or huge costs. Of all the websites, HiPDF proves to be one of the best and easiest to use. With these online converters, the user can edit their files according to their own liking and needs. These online TIFF to PDF converters should prove to be helpful and make a difficult task easier to manage to execute!