Top 10 PDF Editor of 2022 (Online & Desktop)
A good PDF editor contributes tremendously to business workflows, so it's important that you find the best PDF editor free or paid, online or offline. Reviews such as this one help users hone in on the best free PDF editor or premium product. In many cases, top-notch PDF editors can be used for free with a few limitations. Today, we'll look at several free, premium, and freemium offline and online PDF editors that can greatly improve workflow productivity in business, education, legal, design, publishing, and other industries.
The Top 3 PDF Editors Today - 2022 Edition
You can use this PDF file editor free if you only need to process a few files, but a subscription will unlock its full capabilities, with no limits on file size or the number of files in a batch process. It's a reliable online PDF editor with a range of tools for PDF conversion, file management, page organizing, PDF security, and more. The navigation and operational processes are simple, and the conversion accuracy is among the best in the industry. As a true PDF editor online, HiPDF allows users to freely markup a PDF with extensive tools. You can add text boxes, images, and shapes, and you can even create and add an electronic signature to PDF documents in three different ways.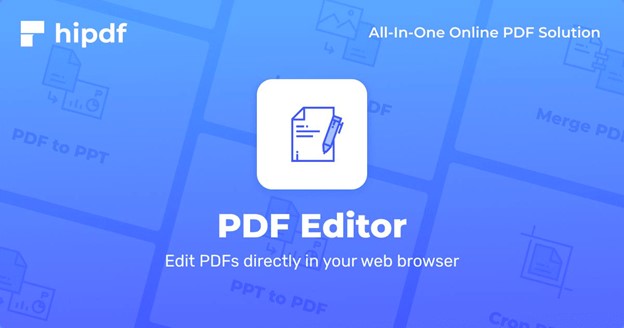 PDFelement is often touted as the most affordable alternative to Adobe Acrobat DC because it matches the latter's functionality to a great degree. It also brings in greater accuracy when performing file conversions or OCR (Pro version), which is important when dealing with cross-format workflows. This robust PDF editor does everything from creating PDF to editing to annotations, security, OCR, forms management, and PDF conversion. It's a powerful desktop tool to handle heavy PDF workloads, and the Batch Process function helps significantly speed up business processes. The PDFelement PDF editor Pro and Standard versions cover the gamut of light to intensive PDF tasks.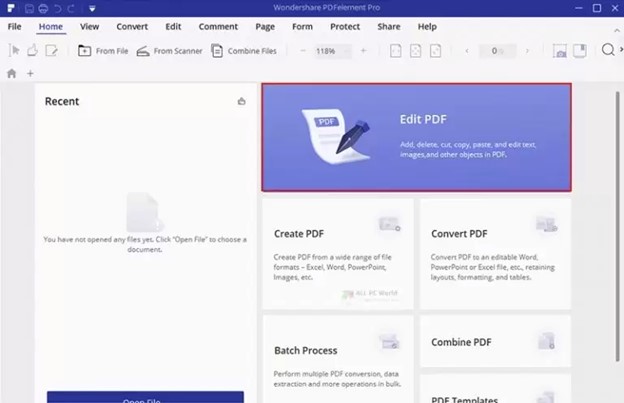 This elite PDF editor needs no introduction. As the most ubiquitous PDF editor pros use to handle complex documentation needs, Acrobat DC Pro is the epitome of feature-richness. However, that also gives it a complicated UI that first-time users often find hard to navigate. Although the DC version is a lot cleaner than older Acrobat versions, there are just too many features to keep it simple. Moreover, this is an expensive product that will run into hundreds of dollars a year, making it prohibitive to smaller businesses with limited software budgets.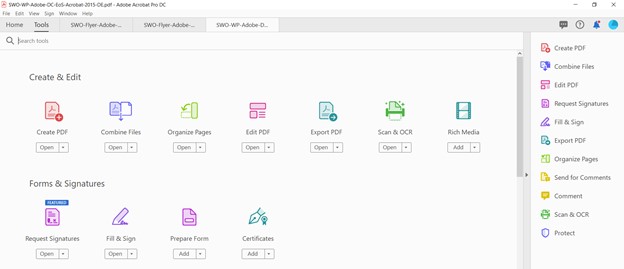 ---
The Best PDF Editors Online in 2022: In Full
HiPDF is by far the best PDF editor online with a wide range of features and simple operations. Simply choose the module you need, upload your file, process it, and download it again to your device. The best part is that you can use it on practically any device that runs a modern browser and is Internet-connected.
Where features are concerned, HiPDF aces all tests, offering an impressive range of PDF conversion options, security tools, file management modules, and more. The OCR module can help digitize workflows by converting scanned paper documents into digital files that can be edited or made searchable. The editing tool gives you full control over adding text elements, images, shapes, and electronic signatures.
The HiPDF interface is designed to be simple and user-friendly. All the complex processes are executed on HiPDF servers, which leaves the user to do just simple actions such as drag-and-drop, click, etc. As such, it provides a superior PDF experience, and the free version makes it one of the best free PDF editor online applications on the market.
The HiPDF experience is further complemented by quick access to desktop editing with PDFelement.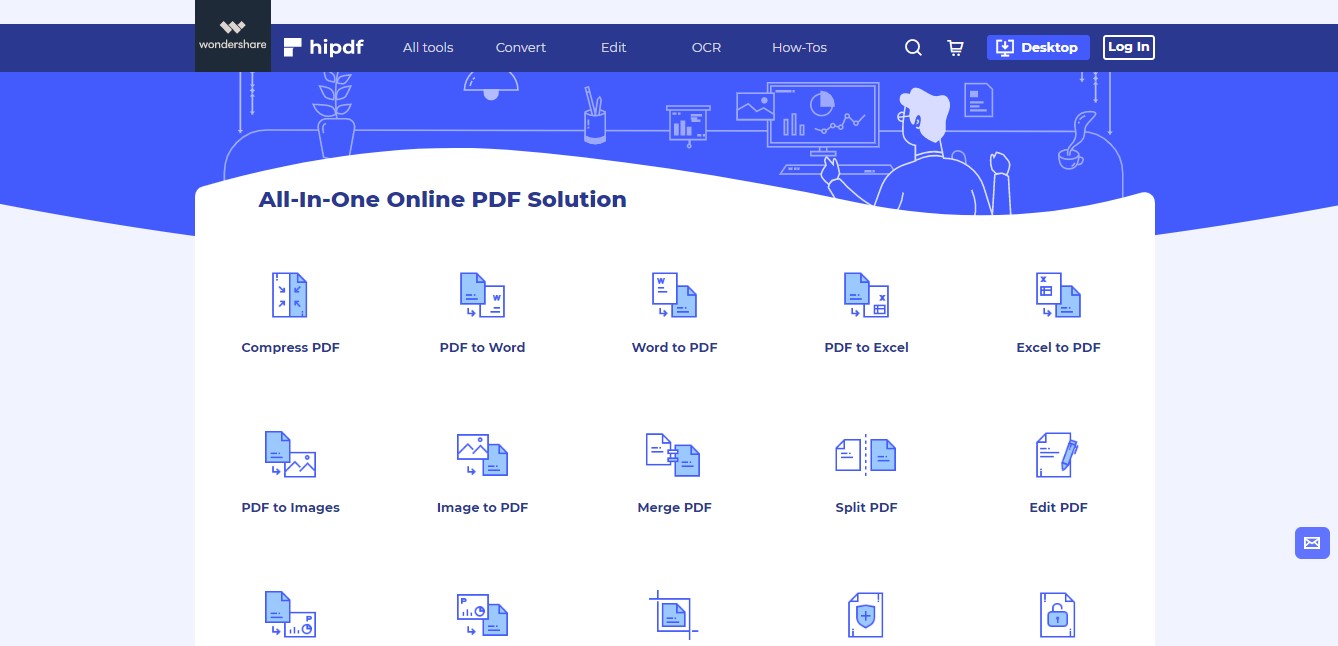 Sejda PDF is another powerful online PDF editor. It can also be considered to be the best PDF editor for specialized tasks such as metadata editing. The interface is fairly simple and the operations are straightforward. Sejda can be used as a PDF file editor free of charge, and the free limit is quite generous, allowing users to process up to 3 tasks per hour and with a file size limit of 100MB or 200 pages, whichever is less.
The feature set is pretty impressive. As mentioned, there are some specialized tools such as Deskewing, which can be done to scanned documents to make them more easily convertible by OCR engines. The OCR conversion itself is excellent, with a high degree of accuracy for printed text and even handwritten content.
Sejda also offers standard PDF tools covering file conversion to and from PDF, PDF editing and signing, form creation, file merging and intricate file splitting, PDF compression, PDF resizing, and more. The range of functions can be accessed through a quick menu at the top.
Overall, Sejda is an excellent choice if you need an online PDF editor with a range of functionality and ample free limits for your daily workflows.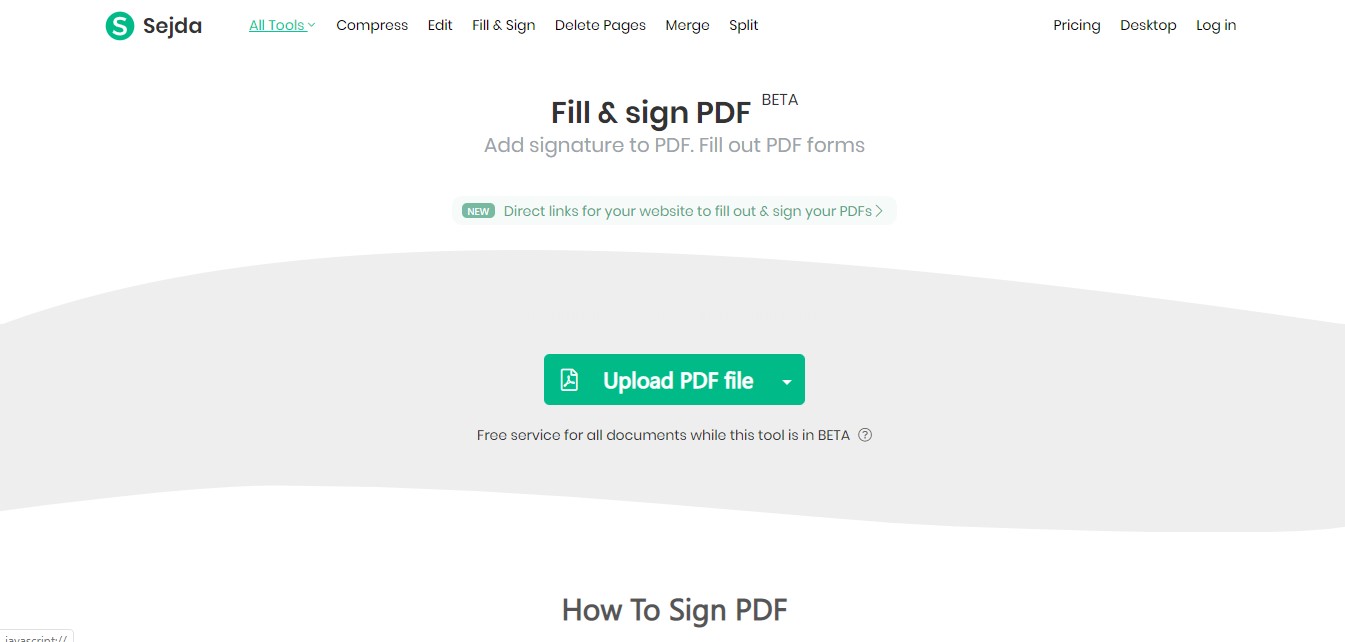 Smallpdf is very similar to HiPDF and Sejda but with a few key differences. For instance, Smallpdf doesn't give you access to high-level PDF compression unless you upgrade to the Pro plan. Similarly, the other free limits are different as well - you can only process a maximum of 2 documents every day. There's no restriction on the tools you can access, which is good.
The features of Smallpdf cover your basic PDF editor free version, several PDF conversion tools, modules to split or merge files, compression tools, and other web pages for eSigning, protecting and unlocking PDFs, scanning to PDF, and so on. The features are quite comprehensive, but PDF creation is limited to Word, Excel, PPT, and JPG.
One of the best features of Smallpdf is file storage, which is included in the Pro plan that also unlocks OCR, digital signature protection, high file compression, and similar features. The service is slightly more expensive than other solutions, which could be one reason why several processes are locked behind the paywall.
The overall experience is very smooth as the site is simple to use and requires no prior experience. The design is sharp and modern, and the site itself is extremely functional.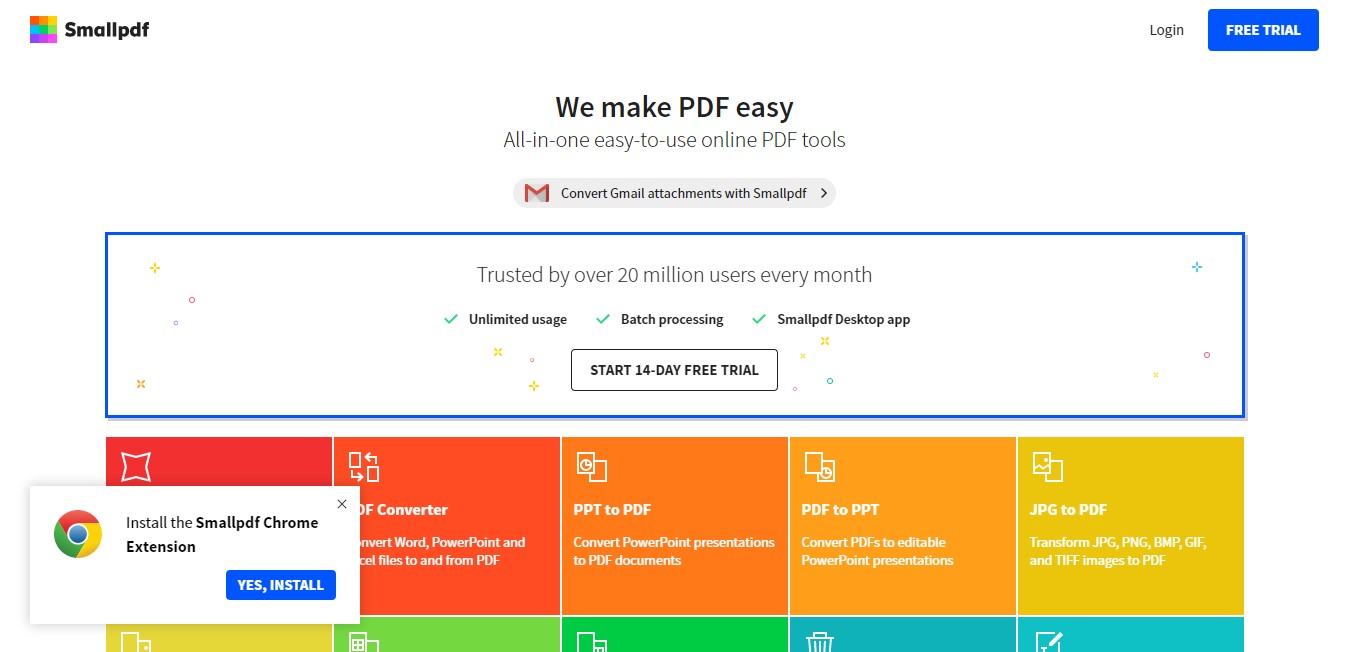 iLovePDF is the sister site of iLoveIMG, a hugely popular online image processing service. It is a fun tool and arguably the best free PDF editor online if you go by what its users say. The site is well-structured and the tools are clearly laid out on the home page and are also accessible from the menu bar at the top.
Top features include conversion, optimization, organizing, security, and editing of PDF files. The online PDF editor module is relatively new and limited to adding content such as text, images, shapes, and freehand drawings.
In general, it's an easy-to-use online PDF editor; however, there's an important aspect of its editing capabilities you should be aware of. You cannot select or edit existing content, making it more of an annotation tool. It's not exactly the best free PDF editor online but if you're looking for a solid online PDF markup utility, iLovePDF has it.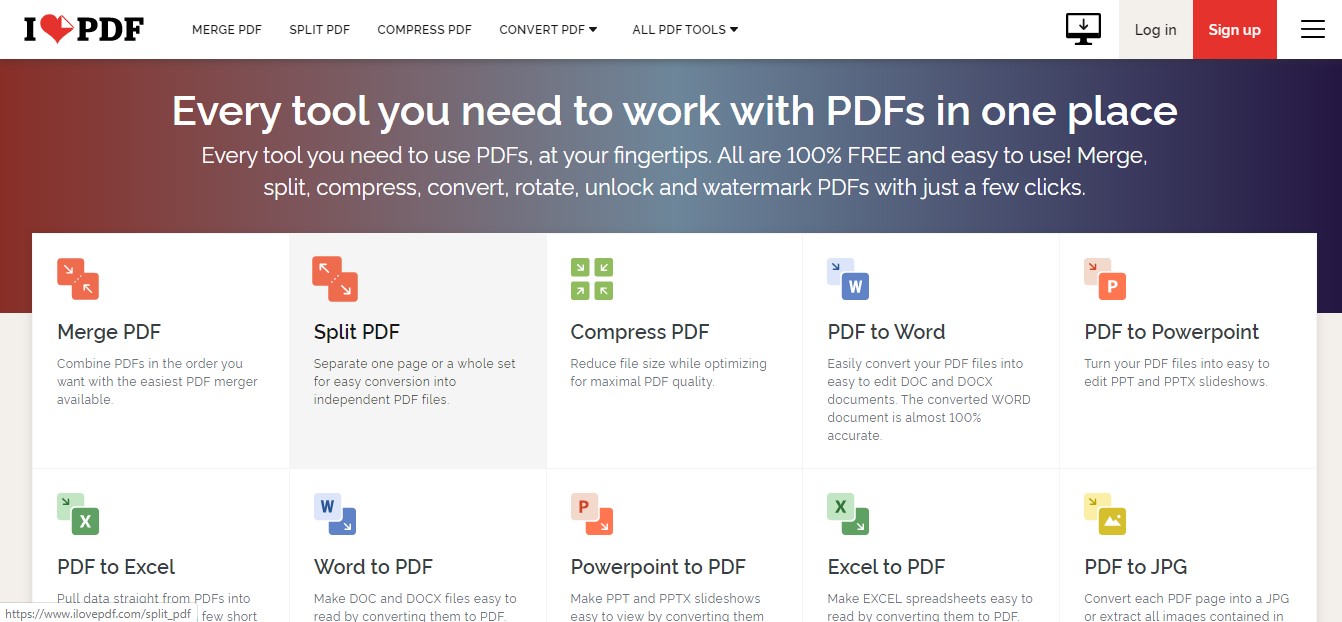 PDFescape is a free and open-source online PDF editor. As with the case of iLovePDF, PDFescape is a solid tool for annotations and markups but cannot directly edit the content of a PDF. However, it is a highly mature product that's been around for a decade and a half and it has a sizable user base.
Key features of PDFescape include text and object insertion, annotations, and page management. Though limited, the features cover most of the requirements of daily business workflows. Some important missing features are forms management, eSigning, and PDF protection.
The main reason this service has been considered as a best PDF editor candidate is that it has stood the test of time against newer and more compelling products such as HiPDF. PDFescape being a free PDF editor online, it's not surprising that the document modification features are limited to content addition and page management. Nevertheless, it deserves mention as a long-standing online PDF utility.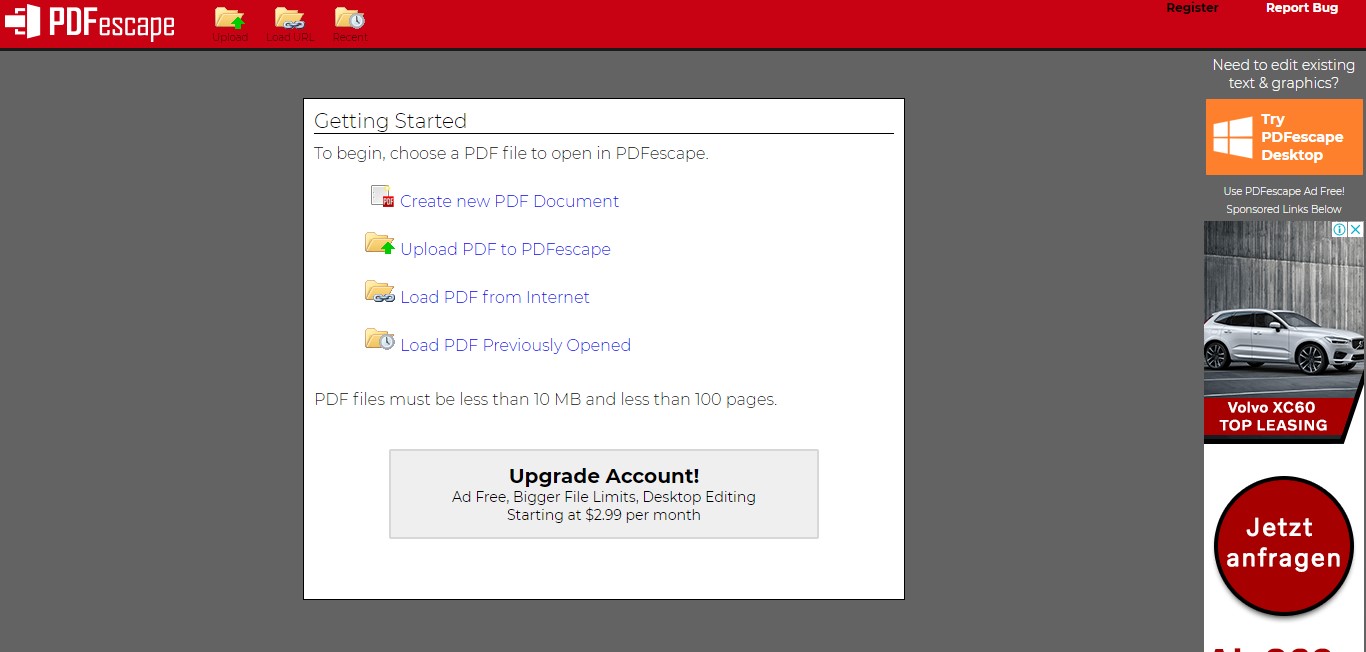 ---
The Best Desktop PDF Editors in 2022: In Full
PDFelement is a premium desktop PDF editor with an extensive feature set, a very user-friendly UI, easily navigable menus, and a plethora of tools to manage small and large PDF workflows. The Pro version comes with additional powerful features but even the Standard version for Windows and Mac both pack a lot of punch when it comes to the width and depth of the PDF tools they offer.
Standard features include PDF creation, full PDF editing, page management, annotations, security, forms management, templates, backgrounds, etc. The Pro version additionally has OCR, merging or splitting files in different ways, form data extraction, Bates Numbering, Redaction, file size optimization, and batch processing.
Over the past few years, PDFelement has matured with every new iteration, and the latest versions bring several key features such as integration with Wondershare Document Cloud, comment locking, merging odd and even pages when scanning, and so on. The most important changes, however, have been to the look and feel of both the Windows and the Mac versions. The latest iOS version also sports a new look, and the Android version tops off the collection of multi-platform PDF editors.
PDFelement's all-embracing desktop and mobile presence are further extended by the HiPDF online PDF editor service, making it a robust suite of online and offline PDF utilities from Wondershare.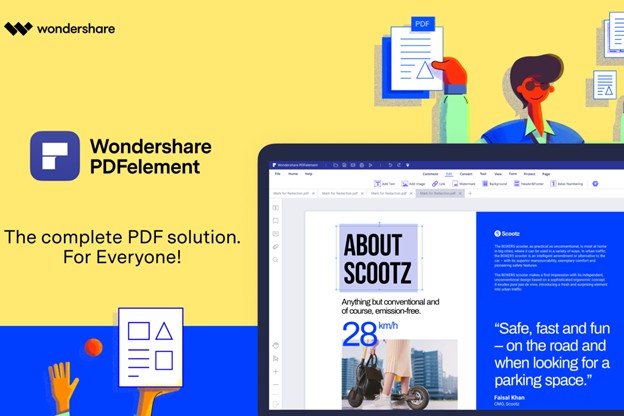 Acrobat Pro is undoubtedly considered by many to be the best PDF editor pro version on the market. As a highly mature product, it has received numerous feature upgrades that have arguably made it the most comprehensive PDF editor in the world. However, that does come with some downsides, which we'll elaborate on.
First of all, the extensive feature set makes it hard for first-time users to find their way around and get to the right tool they need quickly and without confusion. This impact on the navigability of the site is a considerable disadvantage because new users are often daunted by the sheer volume of learning resources available for every single feature.
The second concern is the price point. Many users find Acrobat Pro DC to be prohibitively expensive - and this impacts large segments such as small business, education, and personal users. A perpetual license runs hundreds of dollars and a subscription keeps draining crucial financial resources. But if you're looking for the best, then you should be willing to pay the price it demands.
The disadvantage to Adobe is clear: the PDF software market is now chockful of competitors with PDF editor products that are faster, more agile, and significantly less expensive, such as PDFelement. The pricing gap has also given rise to a range of top-notch PDF editors online, such as HiPDF, Smallpdf, etc.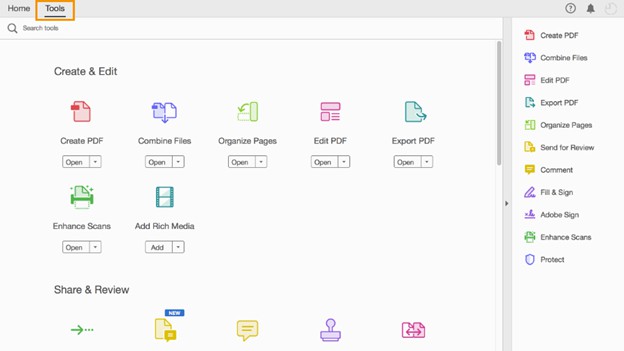 PDF Expert for Mac (iOS version also available) is a very popular Mac PDF editor with a specific set of functions to address the most common needs of professionals, students, and educators when dealing with PDF documents. The Mac-friendly UI makes it a great product for macOS devices, offering a smooth and native PDF editor experience.
PDF Expert offers six key PDF features: reading, editing, annotating, form filling, PDF merging, and electronic signing or eSigning. This minimalist approach retains the most important functions to make the product a lightweight one, but it also impacts usability because it lacks robust support for conversion, compression, OCR, and other advanced requirements.
The PDF editor feature deserves special mention because the process flows are natural when editing the contents of a PDF file. For instance, the content blocks auto-align themselves easily, which saves a lot of time that would be otherwise wasted on making minor adjustments just to get the alignment right. Similarly, a lot of the other features are quite intuitive, such as adding annotations, filling a form, or adding an electronic signature.
Overall, this is one of the best PDF editors for Mac that we've come across, with the only gripe being that there's no PDF Expert version for Windows users.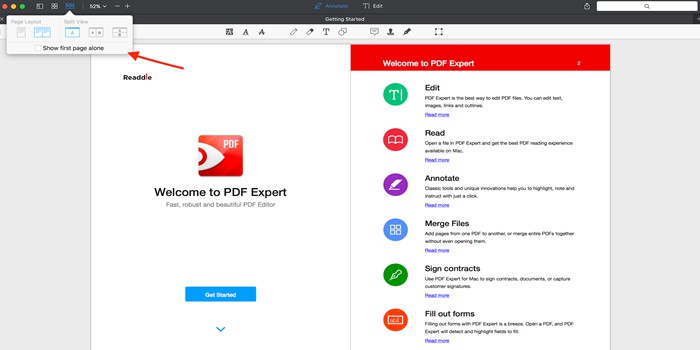 Nitro PDF Pro is part of the Nitro Productivity Suite but can also be purchased as a standalone product. It is undoubtedly a strong contender for the title of best PDF editor because of its extensive and deep functionality. The UI is well-designed and intuitive, and navigation is much simpler than many other premium PDF editors.
The feature set of Nitro PDF Pro covers everything from creating PDFs to PDF editing to annotations, security, file conversion (to and from PDF), file merging, OCR, electronic and digital signatures, XFA form creation, and more. Although the feature list is extensive, the UI follows the ribbon toolbar layout approach to make it familiar to first-time users.
Nitro PDF Pro is not available for Mac users, but the company purchased the PDFpenPro brand a few years ago and currently sells it under the 'PDFpenPro by Nitro' banner. While not relevant to this article, the acquisition does make the Nitro family a cross-platform PDF utility, which is often an important factor for new users looking to make the switch.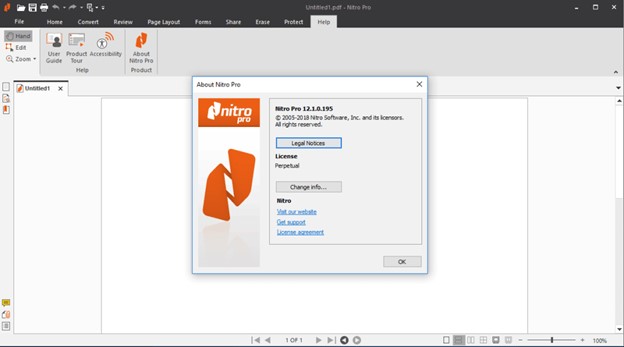 Foxit's PhantomPDF is the last of our robust desktop PDF editor showcases and is considered by many to be among the top PDF editors on the market. It comes in two flavors - Standard and Pro. The Standard edition touches on all the basics, while the Pro version caters to heavy users in the enterprise segment.
In the Standard version of PhantomPDF, you'll find everything you need for seamless PDF editing, reviewing and commenting, PDF file and page management, PDF protection, and PDF creation from various sources. The Pro version brings more firepower in the form of scan and OCR, advanced graphics editing, text to path conversion, high compression when scanning to OCR, etc.
The major downside is that the Pro version is not available for Mac or any other platform, just Windows. However, the Standard or basic version, which is available across Windows, Mac, iOS, Android, and even the Cloud, contains all the necessary tools for most business workflows.
With the latest iterations, Foxit PhantomPDF Pro is now an enterprise-ready PDF editor with robust functionality and sets some very high performance benchmarks, especially in the areas of conversion accuracy and speed.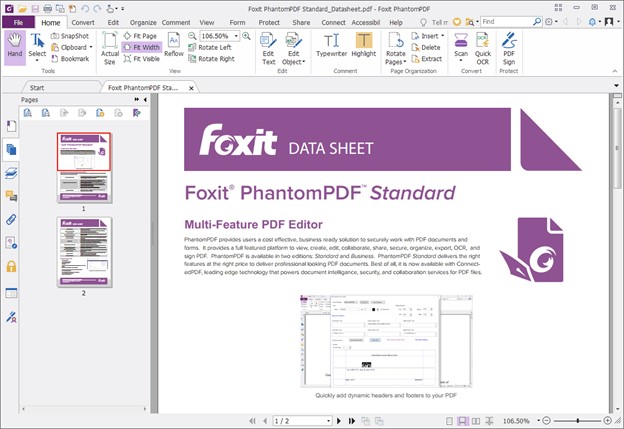 ---
And there you have it! That's our list of the best PDF editor online and offline versions that can be used across the desktop segment and for browser-based usage. Of these, HiPDF and PDFelement form a considerable moat against the competition because they provide a hybrid experience, contain rich features, and are two of the most affordable PDF editor utilities on the market today.