Top 5 Best PDF Editor Online
As there are many different PDF editors out there in the market, it can be confusing for users to decide which is the best online PDF editor. Therefore, in this article, we will explore the top 5 best PDF editor 2020.
To understand which editor is the best we will compare their key features, strengths, weaknesses, and costs. This will help you decide which editor's features correspond to your requirements.
HiPDF tops our list not because it's our product, but rather due to the high variety of tools, it offers over others. It offers three types of conversions. First PDF conversions to other formats, second other formats to PDF, and lastly Image to Image conversions. Furthermore, it covers all major formats like Excel, PPT, Word, and even lesser-known formats like Epub, GIFF, and TIFF. For all formats, it allows batch conversion.
Additionally, it allows PDF editing features like redaction, protecting, splitting, signing and arrangement among many other features. Therefore, this is the best free PDF editor online.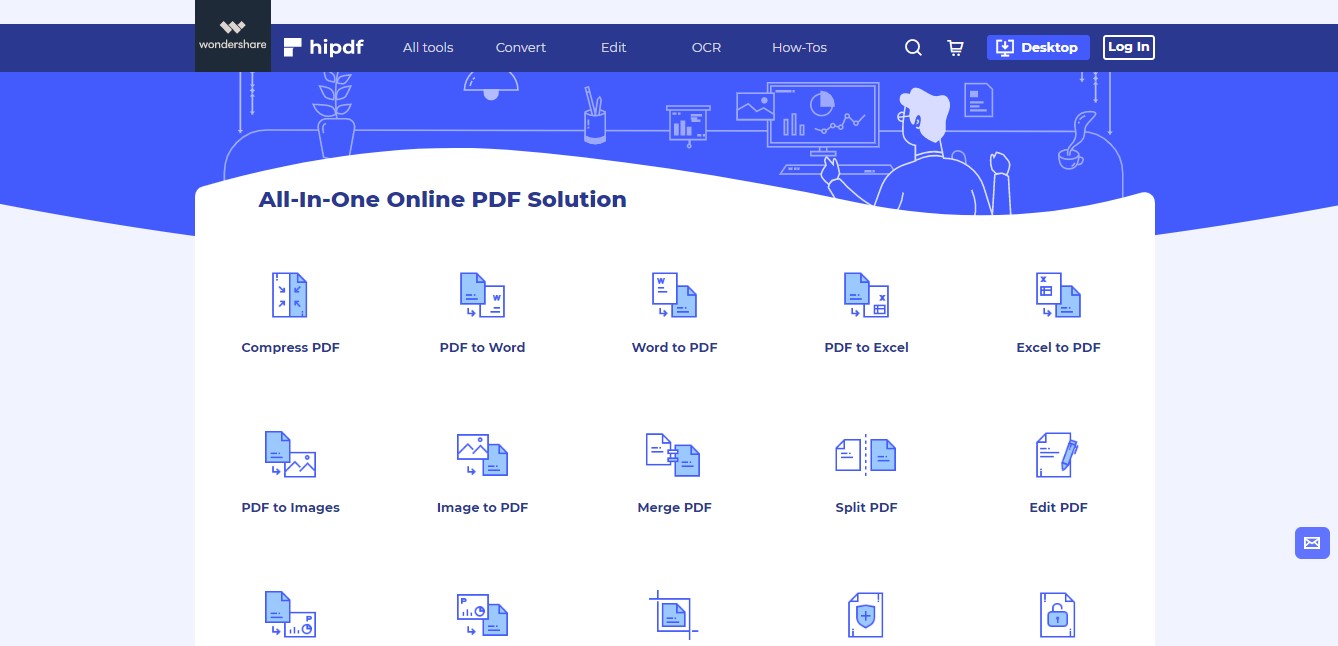 Pros:
Free to use
Batch File Conversion
Image to Image format Conversion
Convert even infamous formats
Easy to use
Cloud Access
High Variety of tools
Cons:
Pricing: $6 USD/monthly
---
On the second number, we have Sejda in our top 5 best free PDF editor for Windows 10 list. It gas an amazing UI/UX, which makes it very user-friendly and easy to use. It allows file conversion from different formats, and it also provides PDF editing. However, it doesn't have all major formats, and it lacks direct image format conversion from one format to another.
Furthermore, it allows you to use cloud storage and can also fetch files from URL for processing.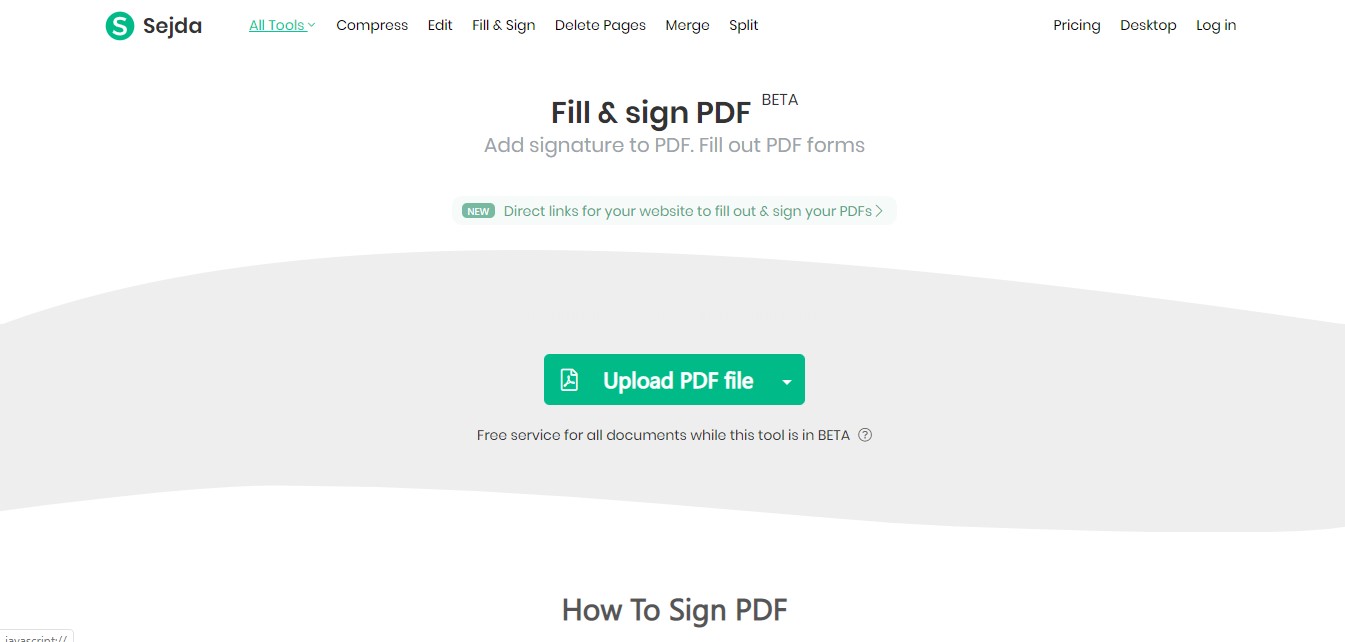 Pros:
Clouds
Good UI/UX
Easy to use
Additional PDF editing tools like header & footer
Cons:
More expensive than other options
Limited formats
Fewer Tools variety
Missing Image format
PPT format missing
Pricing: $7.5 USD/monthly
---
PDFPro is another great tool in our best free PDF editor for Mac list. It doesn't have as high specs as the top two, but it still offers quite a punch. It allows file conversion and PDF editing, however, what makes it unique is that it stores your file for 12 hours. Even on the free version. So once you have uploaded the file, you can edit it anytime after opening its editor. Additionally, don't need to upload downloads over and over for different types of conversion. This saves a lot of time.
One key special feature is that it has one centralized editor, where you can perform all the tasks, rather than going back and forth on different tool pages. It also directly allows you to email files straight from the tool page, thus saving you time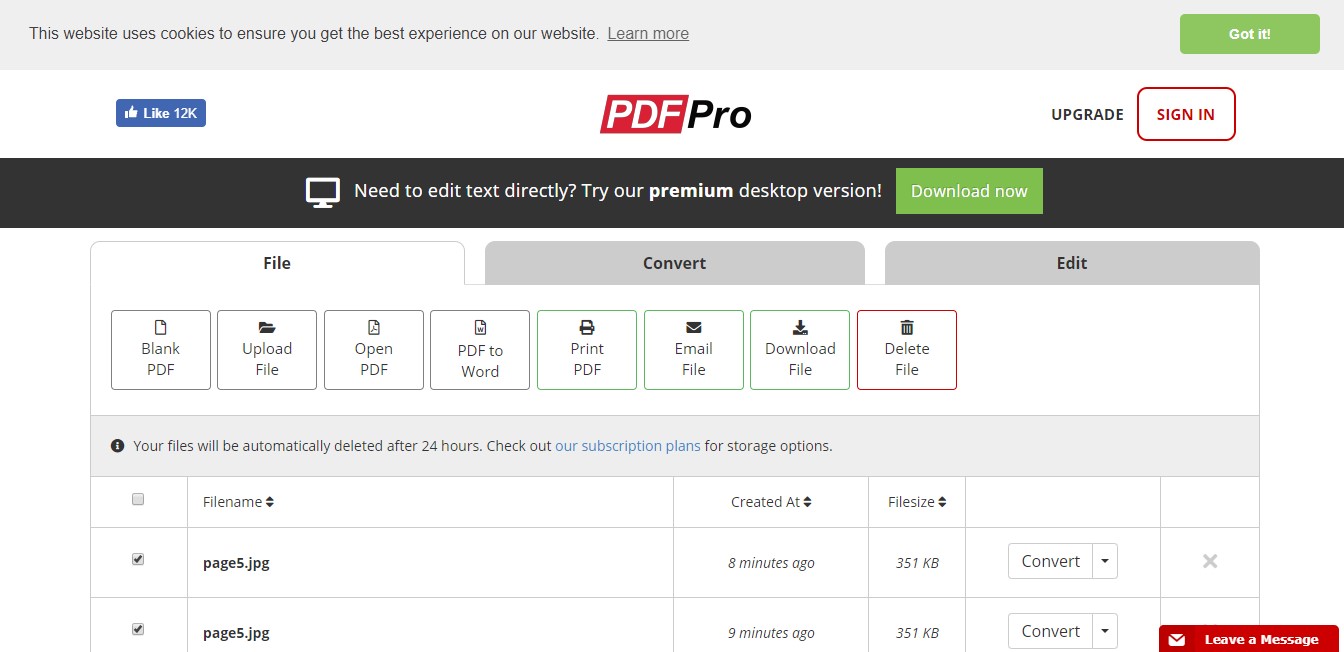 Pros:
Easy to use
Can email file
Files stored for 12 hours
Combo tools
Easy access of files
Quick processing
Email Files
Cons:
Limited Convert File Formats
Image to Image conversion missing
OCR missing
Limited PDF Tools
Poor UI/UX
Low Tools Variety
Pricing: $7.99 USD/monthly
---
The fourth in this top free PDF editor online list is SmallPDF. It's very well designed and as a good look and file to it. It also allows file conversion and editing. However, it focuses only mostly on Gmail and Chrome integration. It also provides some unique features. For example, you can use SmallPDF as a tool inside Gmail, without ever having to go and use SmallPDF website.
However, not all file formats are available. Some major ones are missing like TIFF and GIF. It also lacks features like extracting the image, editing header, and footers, However, it still has basic features like sign and Gmail integration.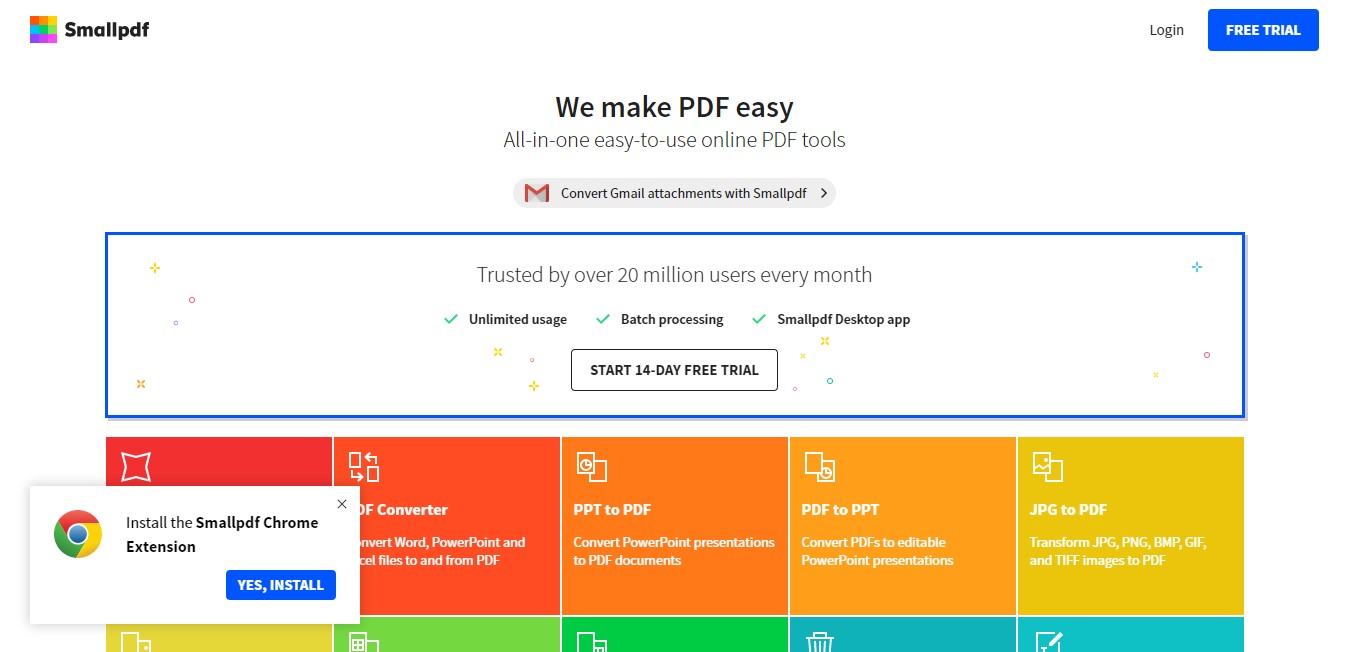 Pros:
Gmail integration: Its convert lowers down the file sizes of PDF files when you send an email. When you open PDF in Gmail you can convert it into other formats easily
Cons:
Limited Convert File Formats
Low Tools variety
Limited formats
Hard to Use
Limited PDF Tools
Pricing: $6 USD/monthly
---
The fifth editor is one of the best free PDF editor online available. When you open files inside it, it basically works like software out tools appear on the left side. However, it has limited functionality for file conversion. It allows you to convert many formats to PDF. And vice versa
What's interesting about it is the side panel. It shows all the pages in a list and you can click and open any of these pages. It has many tools for PDF editing like reducing the file size. But it's PDF tools are relatively limited.
Furthermore, it's difficult to use and hard to understand where are the tools and how to use them. Its styling is really old and outdated which leaves a bad impression. And there are lots of ads while using the tools.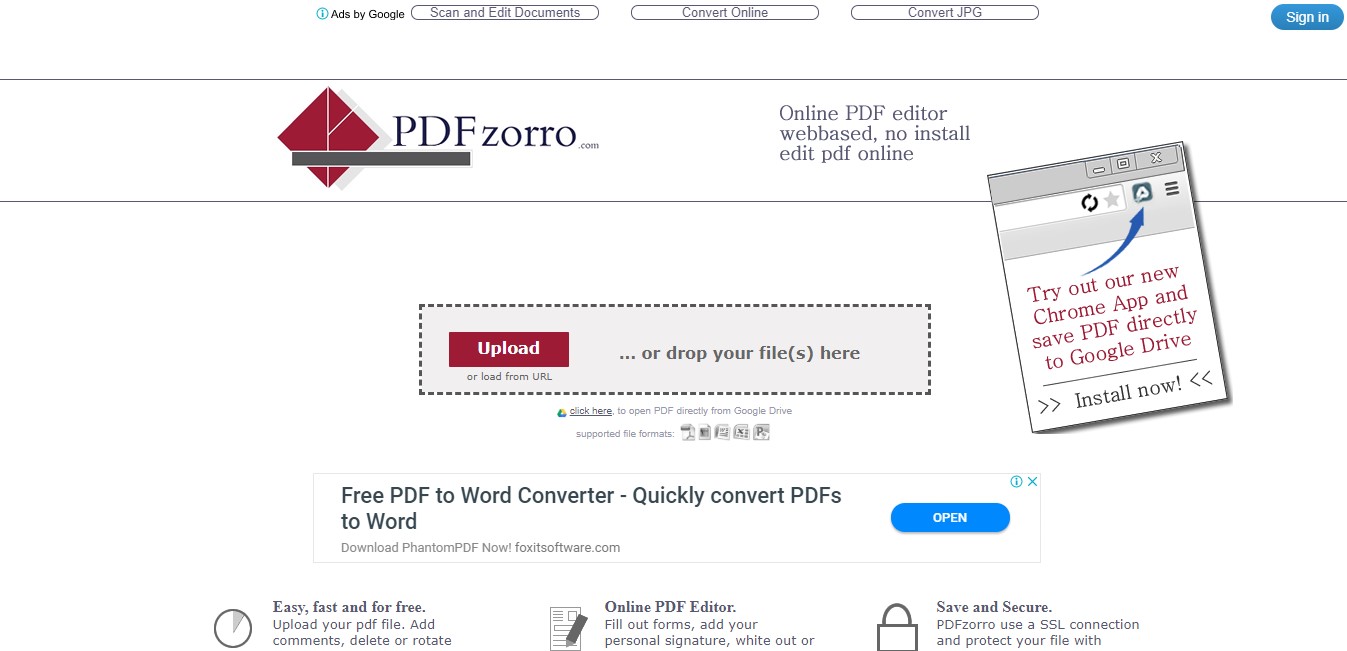 Pros:
Online editor, redact, highlight
Free Hand draw
Integrated PDF editing tools
Real-Time editing
Everything can be performed in real-time
Cons:
Bad UI/UX
Hard to use
Limited features
Limited formats
Limited PDF tools
Limited file conversions
Pricing: $6 USD/monthly
---
The Best PDF Editor Online
After going on all the tools it's clear that HiPDF is the best online PDF editor out there. It followers the highest amount and tools and features as compared to others. It's UI/UX is really good looking and easy to use for the users. Apart from this, it offers direct Image conversion to other formats. Meaning it can also be used as an Image convertor.
Aside from the features which we have already discussed, it offers additional great features like OCR and batch conversion. OCR stands for optical image conversion, this makes texts on images editable. On the other hand, batch conversion allows you to simultaneously convert multiple files from one format to another.
I hope that you have found this top 5 best free PDF editor online list useful. And it will help you decide which PDF editor is suited for your needs.