10 Best PDF Text Editor of 2022 (Online & Desktop)
PDF files are great for sharing your documents in a formal and organized way. That is until you have to make changes to them. If you do not want to go through the trouble of having to convert your PDF file, you can get help from a PDF text editor. To make things easier, here is a list of the 10 top free PDF text editor programs for both online and desktop to help with the task at hand.
Best 5 Online Free PDF Text Editor
Here is a list of 5 prestigious PDF editors online to replace text easily.
The online PDF text editor that resides at the top of our list is HiPDF. Powered by Wondershare, HiPDF is an all-in-one online solution to all of your PDF-related problems. You can quite easily heighten your work proficiency and create exciting documents using this free online tool.
HiPDF offers a variety of features that make it one of the best free PDF text editor for online use. You can simply upload your PDF file into the program's interface and make use of its various features to edit the PDF. You can change or annotate text, add images and shapes, and even add your signature or a watermark to the PDF file.
Besides these editing, you can also compress or convert your PDF into different formats. You can use HiPDF PDF editor online free to edit text and make the most out of your PDF files.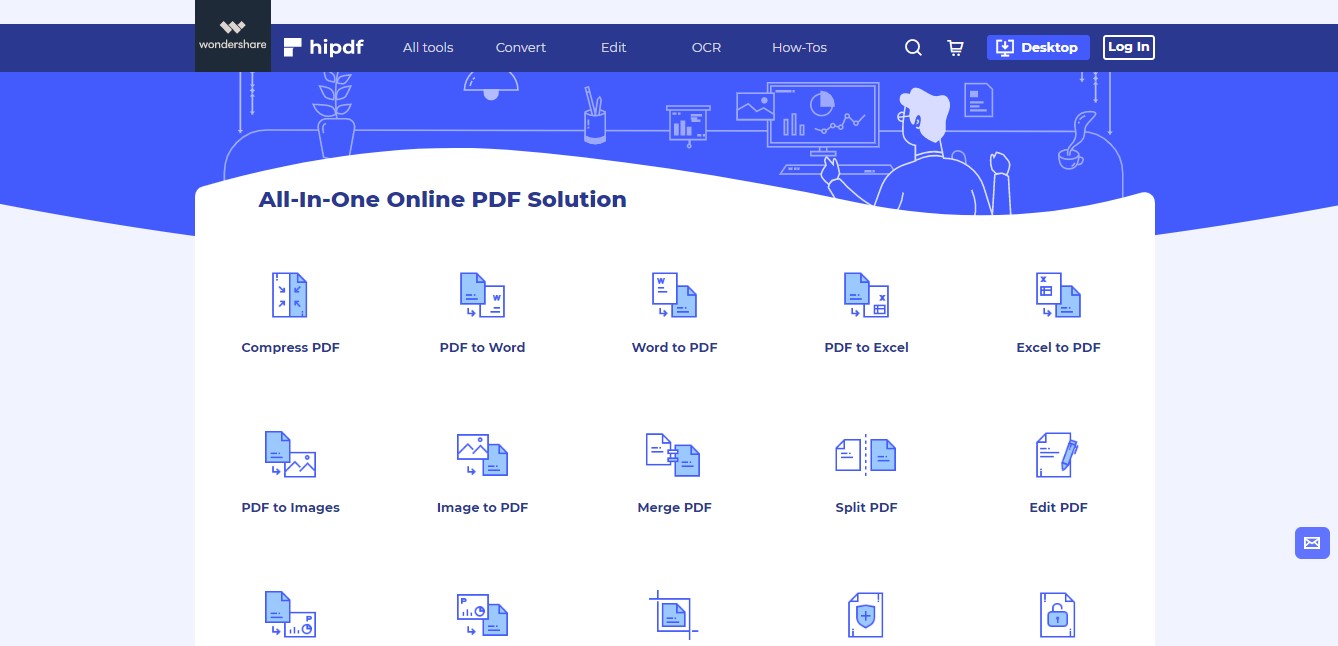 The next must-have PDF editor online free replace text on our list is iLovePDF. This esteemed online tool lets its users modify their PDF files in a variety of ways. The program also features a user-friendly interface that makes the editing process much easier.
You can use iLovePDF to merge, split, compress, convert, and edit your PDF files. With a wide user base, iLovePDF is a much-loved PDF text editor tool. The editing options offered by iLovePDF include adding page numbers, watermarks, rotating images or pages, and editing and annotating text.
iLovePDF also offers batch processing and OCR feature for scanning in its premium version. This free online PDF text editor enables you to have complete control over your PDF files. Users can decide the positions, dimensions, typography, transparency, and more of the newly introduced elements.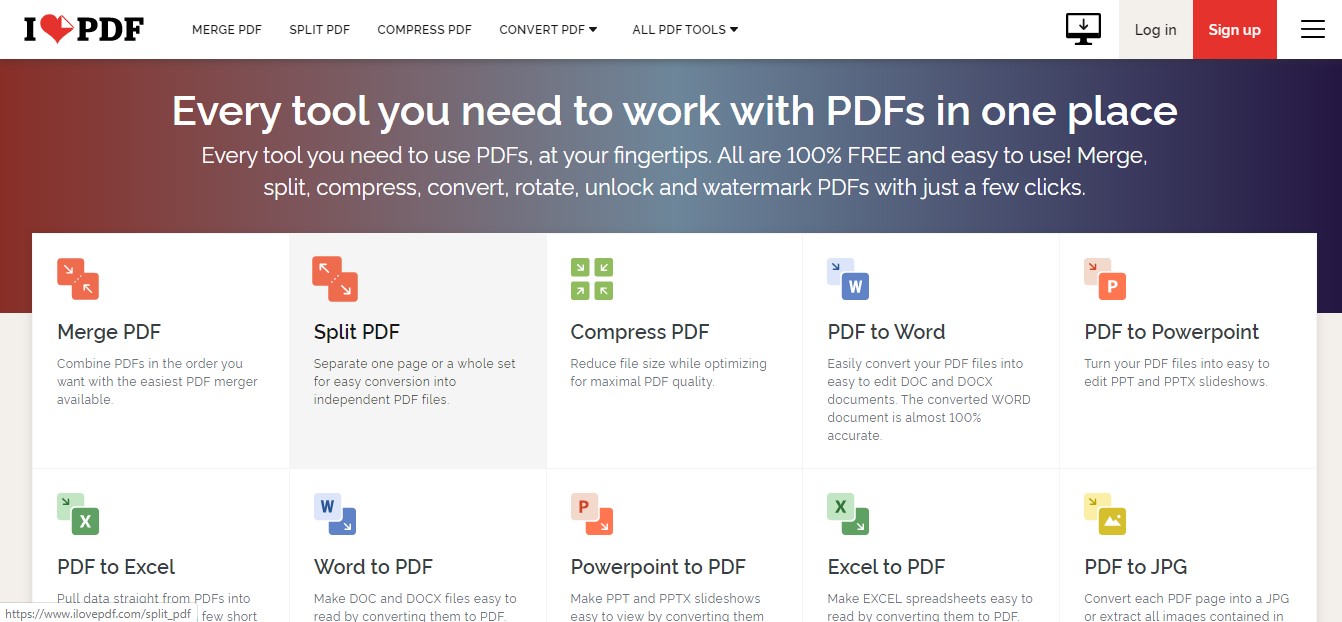 A powerful PDF editor online free edit text on your files is Sejda. This tool offers a sleek and intricately designed interface that can help you create impressive PDFs in a short time.
For starters, you can use this PDF editor online to replace text or add new text in a document easily. You can also highlight, underline, or mark important aspects of your text file. With Sejda, users can insert images and shapes to their PDFs or rotate and resize the already existing ones. The tool also enables you to fill out PDF forms or add and edit hyperlinks.
Sejda allows a maximum PDF file size of 50 MBs or 200 pages. Moreover, the tool is supported by the Safari browser, so Mac users can also benefit from it. Simply upload your PDF file and use the various splendid features of Sejda to create powerful PDFs.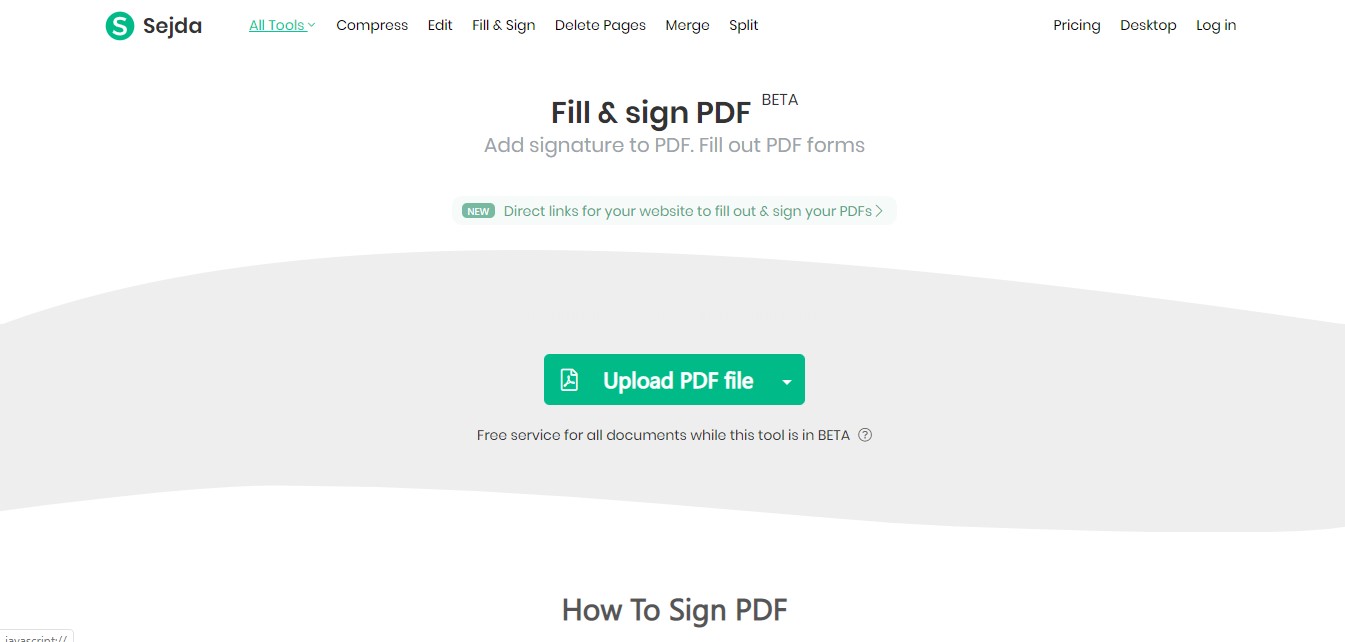 CocoDoc is yet another useful PDF editor replace text in your documents and much more. It is a beginner-friendly PDF editor that is relatively easy to use. CocoDoc contains all the essential text editing tools one might need for one's PDF files.
This online PDF text editor features a pleasant and friendly design with a range of free PDF editing tools. You can drag and drop your files or upload them from your local device, Google Drive, OneDrive, or Dropbox. Moreover, you can edit anything in your PDF, from the order and number of pages to the text content in your file.
CocoDoc also lets you modify your PDF in multiple ways, including converting and digitally signing documents. Using this free PDF text editor, you can format your page layout, add or remove text from the document, or even hide certain content on your PDF.

Another online PDF editor online free edit text on your PDF documents is DocFly. This online tool allows its users to create and edit up to 3 PDF files every month. The PDF editing tools offered by DocFly include adding, removing, replacing, or highlighting text, adding images, watermarks, signatures, and more to the PDF file.
You can also merge, split, or rotate your PDF file using this PDF text editor. DocFly also lets its users secure their PDF files using password protections. You can also convert your PDF to and from different file formats.
On DocFly, no sign-up is required. You can simply launch the online tool and start working on your PDF file right away. You can access your files from any of the modern-day browsers, including Chrome, Safari, Firefox, and more.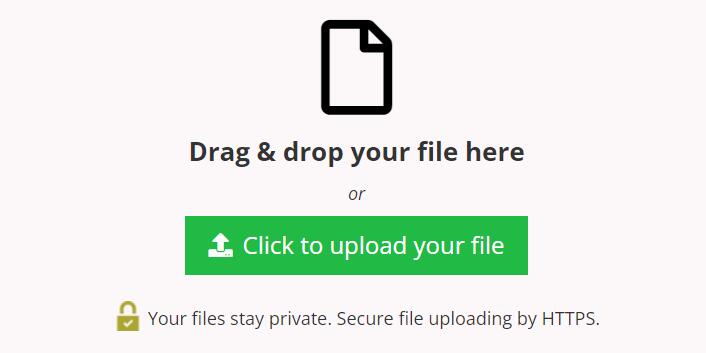 ---
Best 5 Desktop PDF Text Editors
If you wish to use desktop PDF text editor tools instead of online ones, we have got you covered on that front. Below is a list of some top-tier PDF editor tools that work best for desktop use.
The most esteemed PDF text editor free download currently in the market is PDFelement by Wondershare. This software is well-known for simplifying your PDF editing experience in the most remarkable of ways. It is available for both Windows and Mac computers and comes with 1 GB of free cloud storage.
PDFelement is a stress-free tool that can help you create and edit striking PDFs on your computer. The tool offers a simple yet powerful interface to enhance the user's editing experience. You can do some interesting things with your PDF documents, including extracting text from files using its robust OCR system.
The editing tools in PDFelement are neatly sorted into tabs, where you can find all the essential editing options for your PDF file. You can use this free PDF text editor to edit the contents of your file by size, color, and font. From publishers to students and researchers, everyone can benefit from this versatile tool.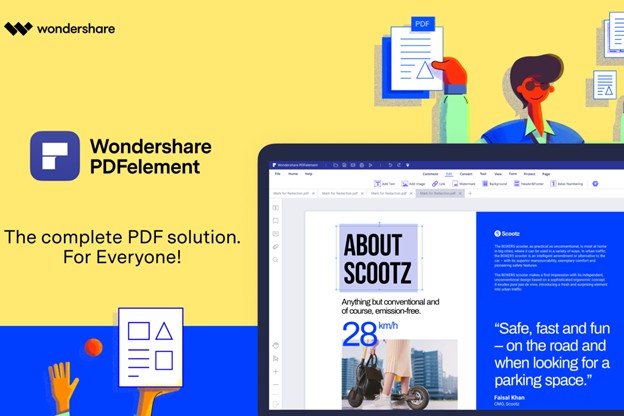 Foxit is another splendid PDF text editor available for desktop use. The software promises smooth and trouble-free workflow across its interface. Foxit aims to provide you with a one-stop solution to create, edit, fill, and sign your PDF files.
This PDF text editor free download can edit text and replace it across paragraphs, columns, and pages quite easily. You can adjust the page margins, headers, footers, and other layouts. You can also add multimedia such as images or shapes to your document to make it more interactive. Foxit also allows you to create, resize, or split text blocks to fit them to a more captivating layout
You can now create more professional-looking documents using Foxit. Add or modify watermarks, stamps, and backgrounds on multiple files at once using the software. Foxit also allows live sharing of PDF files for collaborative works.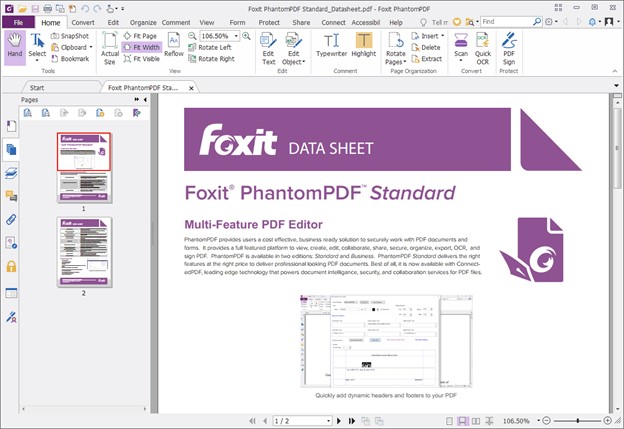 Adobe Acrobat is a professional-quality PDF text editor that is perfectly suited for desktop use. This premium tool is rated among the gold standard PDF apps. You can get a range of features in the standard version. If you want the detailed features for editing your PDF documents, you can subscribe to Adobe Acrobat Pro.
One of the unique features of Adobe Acrobat is its fast and efficient text finding option and its proficient support for editing multiple documents. Acrobat also offers collaborative sharing that allows your PDF files to be viewed and signed from different devices and locations, all the while allowing you to keep tabs on the changes being made.
Adobe Acrobat Pro DC comes with a comprehensive toolset to help you inclusively edit PDFs. You can use this free PDF text editor it to edit text and images in your PDF. You can also add comments, highlights, and other annotations to your PDF.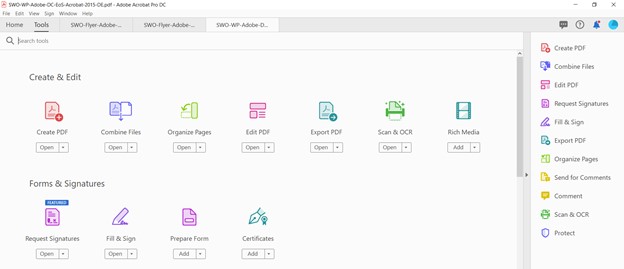 Image alt: easeus pdf editor interface EaseUS PDF Editor is an all-in-one PDF text editor intended for multiple uses. You can download it on your desktop and use its top-tier editing features to make detailed changes to your PDF document. The program also comes with OCR technology that lets you scan images and documents and then make changes in the form of a PDF file.
EaseUS PDF Editor covers all your basic PDF editing options. These include adding, modifying, or removing text, images, or external links present in your document. You can also insert, delete, extract, crop, or rotate pages from your document. EaseUS also allows you to sign, protect, merge, and split your files.
Besides these, you can use this free PDF text editor to replace text and even convert your PDF files to other file formats. EaseUS PDF Editor can be used by professionals from any industry, including finance, education, legal, etc.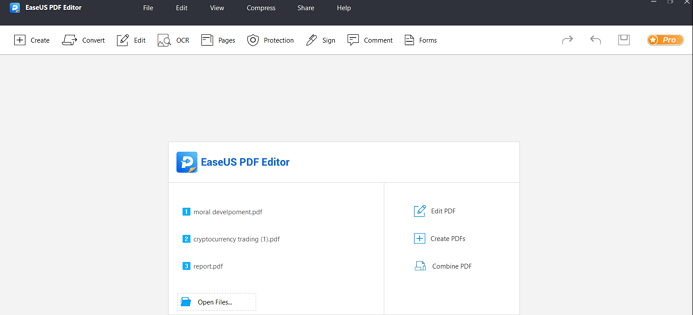 Nitro PDF Pro is a renowned name in 6the world of PDF text editor tools. It is quite a useful tool that is well suited for everyday use and also offers fairly advanced features for large-scale and professional scenarios.
The program comes packed with a clean and attractive user interface. Nitro works to deliver its users a smart and secure day-to-day experience with their documents. The program's intuitive and superior toolset is dedicated to making your documents smart and competent. You can also work with teams and partners to harmonize your workflow.
Nitro PDF Pro is a trusted and secure tool that is easy to use despite its advanced features. You can enhance your documents in creative ways by inserting custom logos, page labeling, dynamic bookmarks, hyperlinks using this remarkable PDF text editor free download.