Top 10 Xodo Alternatives & Competitors
The Xodo PDF Reader and Editor is free software that allows users to view and edit PDF files on their computers. Xodo PDF Editor is available for Windows and Android devices as a PDF editor tool. It is also available as an online tool. If you wish to find reasonable alternatives to Xodo, you have landed on the right page.
In the proceeding read, you can find our top 10 choices for PDF readers and editors that serve as an alternative to Xodo PDF Reader and Editor for PC and online.
10 Best Alternatives to Xodo PDF Reader & Editor
The following is a list of the 10 best PDF readers and editors that can be used as an alternative to the Xodo PDF Reader and Editor for PC and online use as well.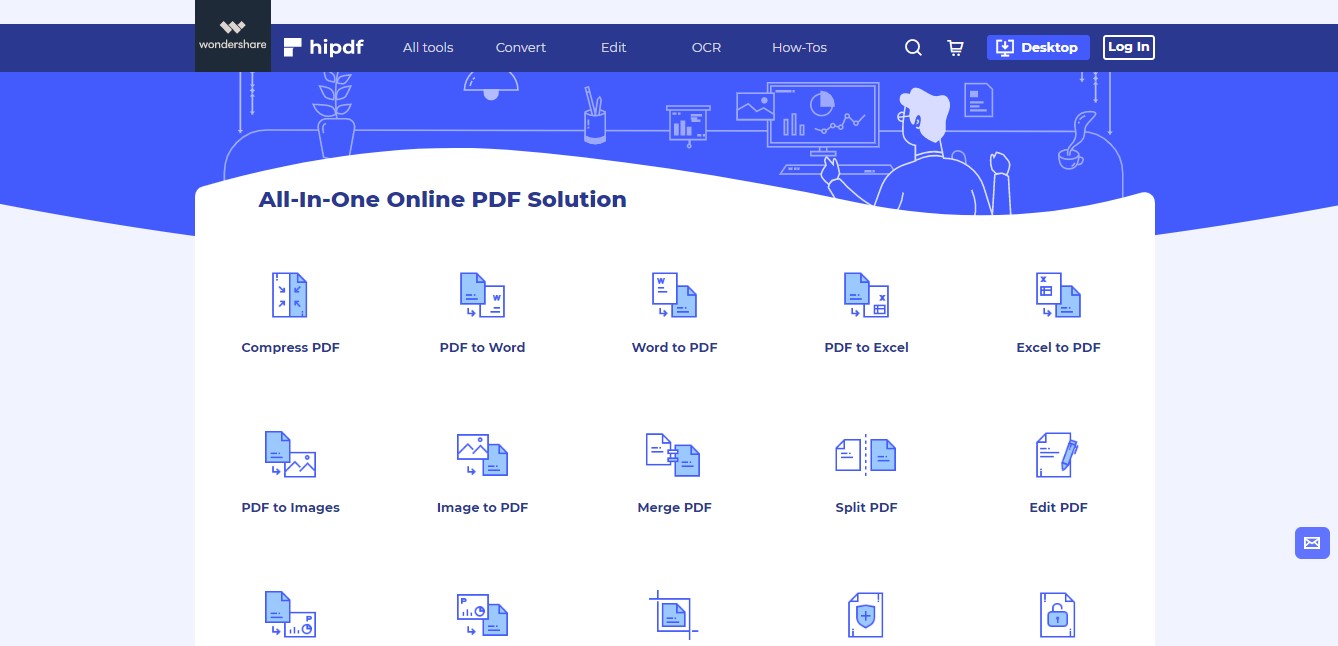 Pros:
HiPDF features an easy-to-use interface, which is perfect for beginners
It allows cloud storage to make your documents more accessible
HiPDF supports OCR to scan documents and turn them into PDFs
Cons:
You have to subscribe to a payment plan to use the advanced features
You can only upload a limited file size in the free version of HiPDF
Price:
Starts at $4 a month for the annual plan or $6 monthly
Among the many PDF editing software available today, the one that resides at the top of our list is HiPDF by Wondershare. This online PDF editor can easily serve as an alternative to the Xodo PDF Reader and Editor.
HiPDF comes loaded with a range of marvelous features that can solve virtually any of your PDF-related issues. You can use the tool to compress, split, merge, convert, or edit your PDF. Like the Xodo PDF Editor, HiPDF allows numerous editing options, including adding or removing text and images, etc. You can also share or protect your document using HiPDF.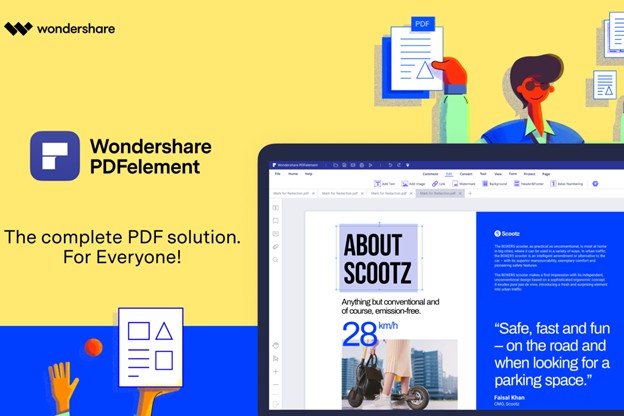 Pros:
PDFelement offers multiple format support for PDF conversions
You can easily edit and fill out PDF forms
It offers a broad spectrum of editing features
Cons:
PDFelement retains a watermark on the document in the free version
The software does not offer support to embed video files in PDFs
Price:
Starts at $79/year, and $129 for a perpetual license
If you are looking for an alternative to Xodo PDF Reader and Editor for Windows 10, you can try PDFelement. This remarkable software by Wondershare enables you to have full control over your PDFs. You can add text, images, and shapes to your document. Moreover, you can modify these elements in a variety of ways, such as changing the color, size, font, etc.
PDFelement, like the Xodo PDF Editor, allows you to convert or compress your PDF files. You can even organize and annotate your PDF pages. PDFelement offers the perfect one-stop solution for all of your PDF needs.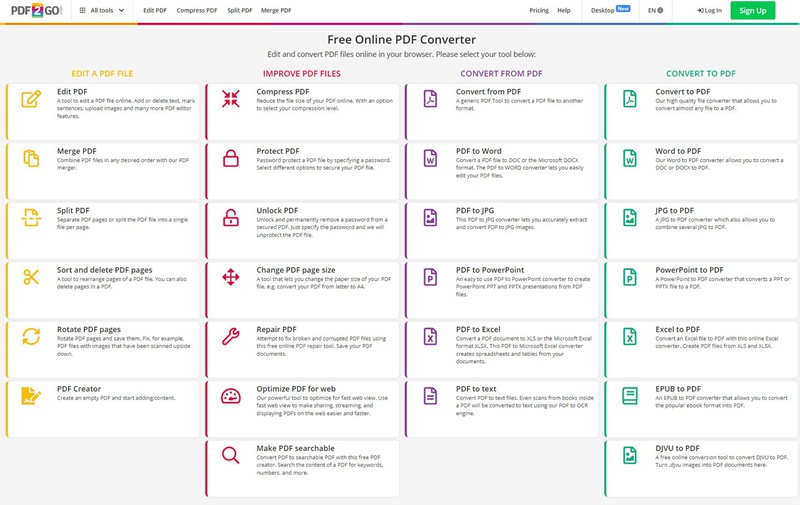 Pros:
PDF2GO supports integration from cloud services such as Google Drive
You can also process PDF files from URLs using PDF2GO
No installations are required with PDF2GO as it is an online tool
Cons:
The tool does not let you sign or watermark your documents
The free version retains ads on the website, which can prove to be annoying
Price:
PDF2GO Premium: $8.50/Month
Another great online alternative to Xodo PDF reader and Editor is PDF2GO. This web-based tool offers a comprehensive toolset that can be used to refine your PDF files. PDF2GO is a safe and secure tool for PDF editing.
Similar to the Xodo PDF Reader and Editor for PC, PDF2GO offers a range of editing options for PDFs. You can add or remove elements, compress and split files, and even repair broken or corrupted PDF files. PDF2GO also lets users convert their PDF files to and from numerous file formats.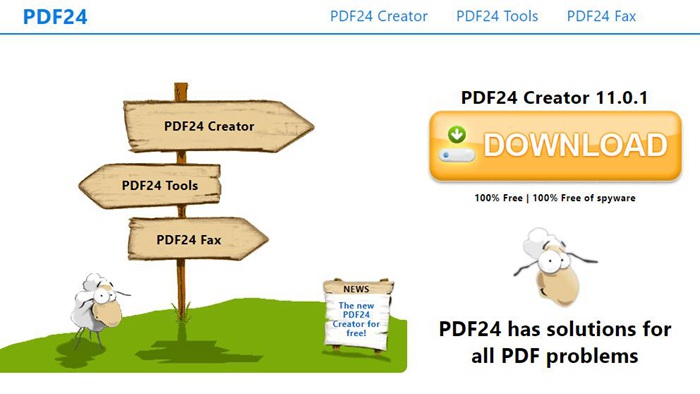 Pros:
PDF24 is a completely free-of-cost online tool
It allows you to overlay PDF files to combine documents
It is a lightweight tool with impressively fast speed
Cons:
The user interface can be a bit clumsy for multiple features
The program does not support excessively large PDF files
Price:
Want to replace your Xodo PDF Editor with an equally efficient online program? You can try PDF24 Tools for that. This online PDF editor offers several easy-to-use editing options and other tools for your PDF files.
For starters, you can perform all the basic editing procedures such as merging, splitting, and compressing PDFs. You can also remove, sort, and edit the pages of your document and compare multiple PDFs at the same time. Unlike Xodo PDF Reader and Editor, PDF24 Tools lets you overlay PDFs or extract images from a PDF file.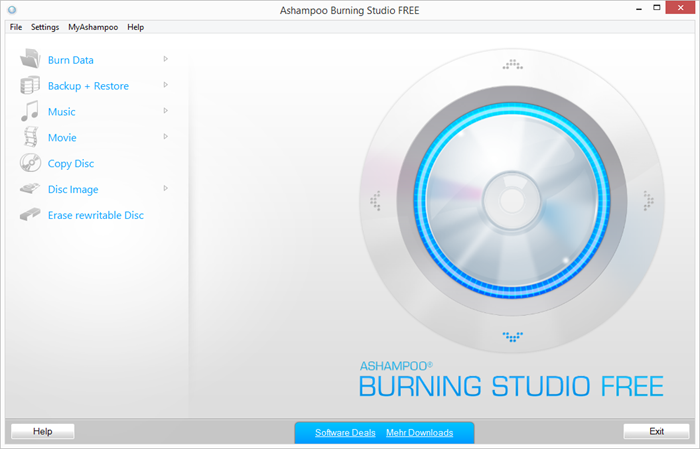 Pros:
Ashampoo PDF Pro offers seamless document zoom for precise editing
The program supports fast and accurate document editing
You can also track document changes made using Ashampoo PDF Pro
Cons:
There is a limited trial version, after which you will have to pay for the software
The PDFs edited in the trial version of Ashampoo PDF Pro will retain a watermark
Price:
Ashampoo PDF Pro 3 is another great PDF editor tool that you can try as a replacement to Xodo PDF Reader and Editor download on your computer. It is an easy and budget-friendly solution for your varying PDF needs.
This PDF editor by Ashampoo features a clean and well-designed interface. You get multiple options for exporting and converting files, along with a toolbar that can be customized to suit your requirements. The tool, which is a great alternative to Xodo PDF Reader and Editor for Windows 10, is a cost-effective solution when it comes to PDF editing software.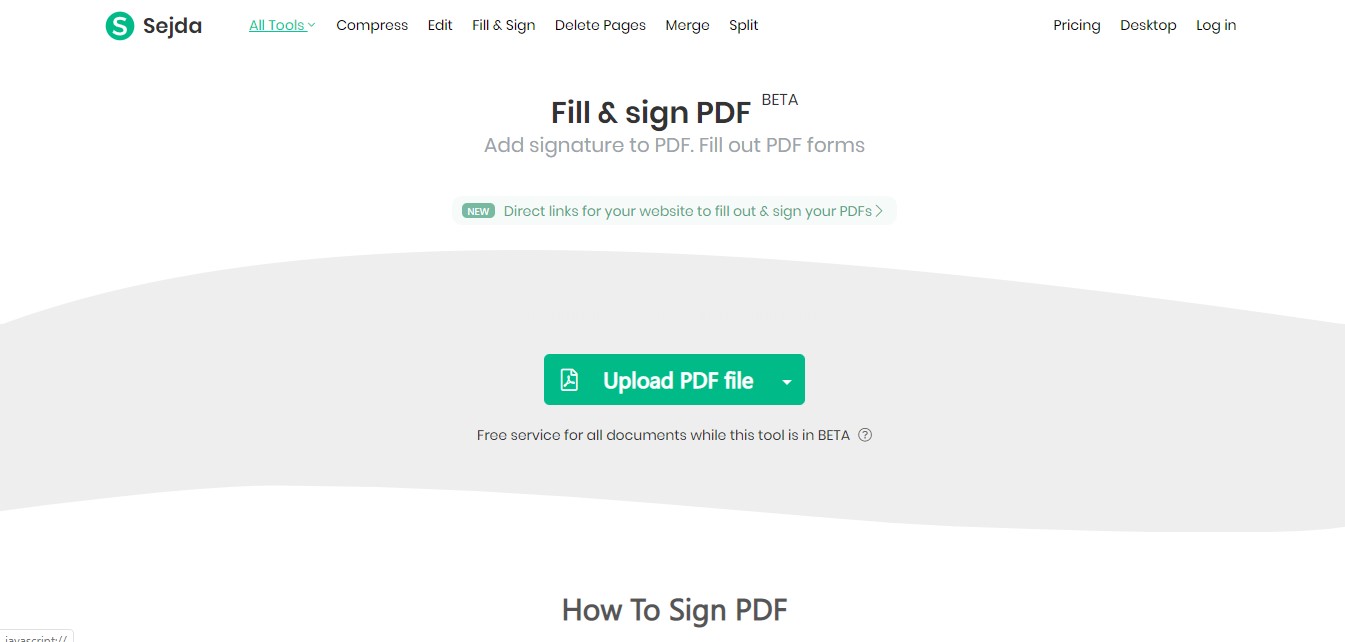 Pros:
Sejda is a beginner-friendly and secure tool
The program is supported by multiple browsers
Sejda also offers bates numbering, which is particularly valuable in legal documents
Cons:
The tools offered by Sejda are somewhat limited in functionality
The file processing is limited to only three PDFs per hour
Price:
Web Week Pass: $5
Web Monthly: $7.50
Desktop + Web Annual: $63
A remarkable online PDF editing tool that can be used as an alternative to Xodo PDF Editor is Sejda. It is a stress-free PDF editor that allows its users to create productive documents in a relatively short time.
One of the most intriguing things about Sejda is its pleasant and user-friendly interface. With its 30+ PDF editing tools, you can create and manage your PDFs in an organized and fruitful manner. You can use Sejda as an alternative to Xodo PDF Reader and Editor to do all the basic editing procedures on your document, extract images and pages, resize or rotate your PDF, and more.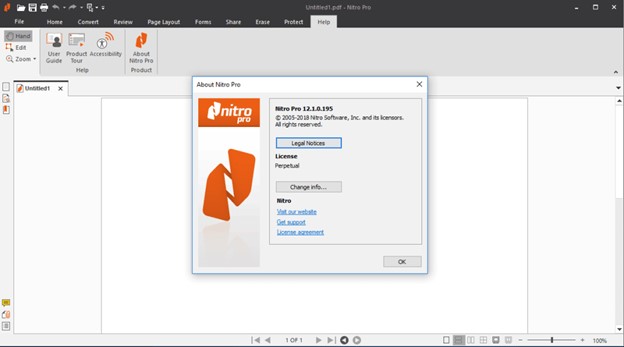 Pros:
Create and edit PDFs quickly and easily using Nitro PDF Pro's rich toolset
Nitro PDF Pro offers high-quality output files
The software comes with a great pricing plan with only one-time payments instead of yearly or monthly subscriptions
Cons:
The tool is not available for Mac users
Limited file processing is available in the free trial
Price:
Nitro PDF Pro: $179.99
Nitro PDF Pro for Mac (sold as PDFpen): $129.95
Nitro PDF Pro is a PDF editing software that acts as a great replacement for Xodo PDF Editor. This program comes laden with numerous PDF-related features that are well-known in large scale and professional setups.
With an attractive user interface, you can use Nitro PDF Pro as a substitute for Xodo PDF Reader & Editor download for PC. The software's creative and comprehensive toolbar lets you create powerful PDF documents for various purposes. It also allows users to create documents with a collaborative effort, owing to its file-sharing feature.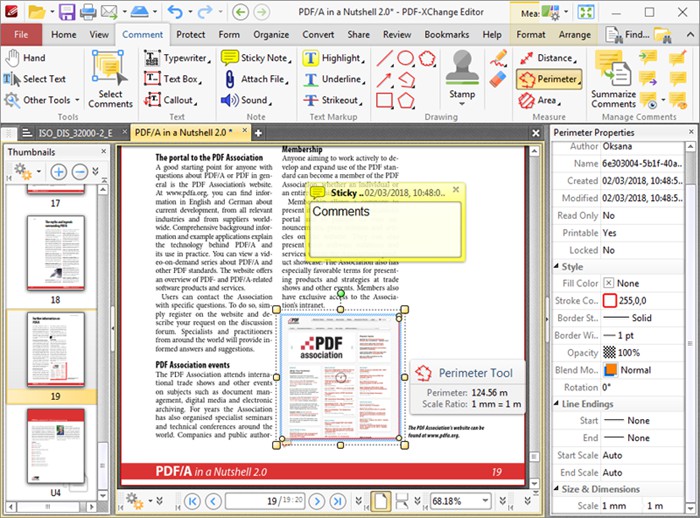 Pros:
It has a sleek and friendly web interface.
Excellent OCR quality
Cons:
Windows-only software
No subscription-based usage - need to buy a perpetual license
Price:
$49.95 for Corporate
$129.95 for Office
PDF Complete is a beginner-friendly online PDF editing tool that can be used in place of Xodo PDF Reader & Editor. It contains all the essential editing features that might be needed for PDF documents.
The website's design is friendly and inviting, and the features are remarkable too. Instead of the Xodo PDF Reader & Editor download, you can try this web-based tool to manage and edit your PDFs. You can customize the content of your PDF file or modify the order, number, and size of the pages.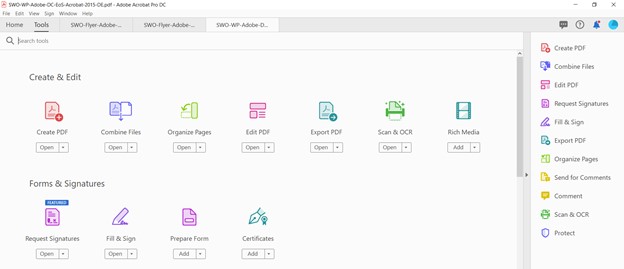 Pros:
Adobe Acrobat DC comes with an extensive toolkit for your PDFs
The program is especially useful for organizing large documents
Acrobat DC supports a fast and efficient text searching option
Cons:
• Adobe Acrobat DC tends to fall on the pricey end of the PDF-related software spectrum
• The rich toolset offered by Acrobat DC can be overwhelming for beginners
Price:
Adobe Acrobat Pro DC: $24.99/Monthly
Adobe Acrobat Standard DC: $22.99/Month
One of the most popular PDF readers and editors is Acrobat DC. Powered by Adobe, this remarkable software is a worthwhile replacement to Xodo PDF Reader and Editor. Acrobat DC is a powerful tool that can help you manage your workflow efficiently.
Adobe Acrobat Pro has essentially everything that one might use Xodo PDF Reader and Editor to download. From simply viewing and editing PDFs to creating powerful documents, Acrobat DC lets you do it all. With its quick and efficient work speed and its unique editing features, Adobe Acrobat is all you need for your PDFs.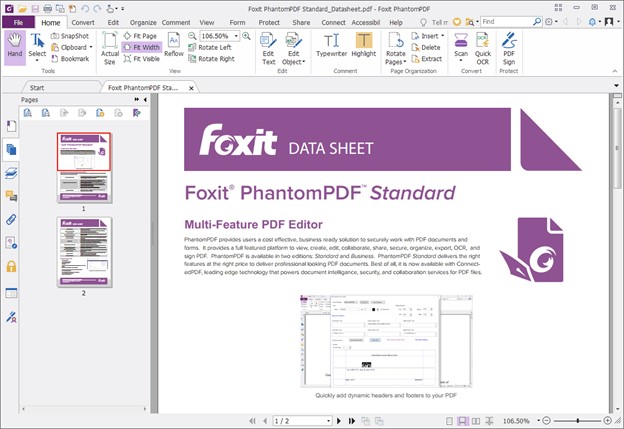 Pros:
Foxit offers multiple platform support to its users
You can integrate multimedia files, including audio and videos, into your document using Foxit
The software also offers a multi-language facility for users across the globe
Cons:
The trial version of Foxit is limited in its duration as well as its functionality
The Pro version of Foxit PDF Editor is only supported on Windows
Price:
Foxit PDF Editor Perpetual: $159
Foxit PDF Editor Pro Perpetual: $179
Just like the Xodo PDF Editor, Foxit is a comprehensive PDF editing program for your computer. It offers smooth and stress-free file editing with its user-friendly interface. Foxit can provide you with a simple solution to create and manage your PDF files easily.
You can use Foxit to edit and replace text across paragraphs and columns on your PDF pages. The program also enables users to change the PDF file's layout and add or remove multimedia from the document. Besides these, Foxit also offers batch processing and live sharing of documents. This makes it a great alternative to Xodo PDF reader & editor download for Windows 10.